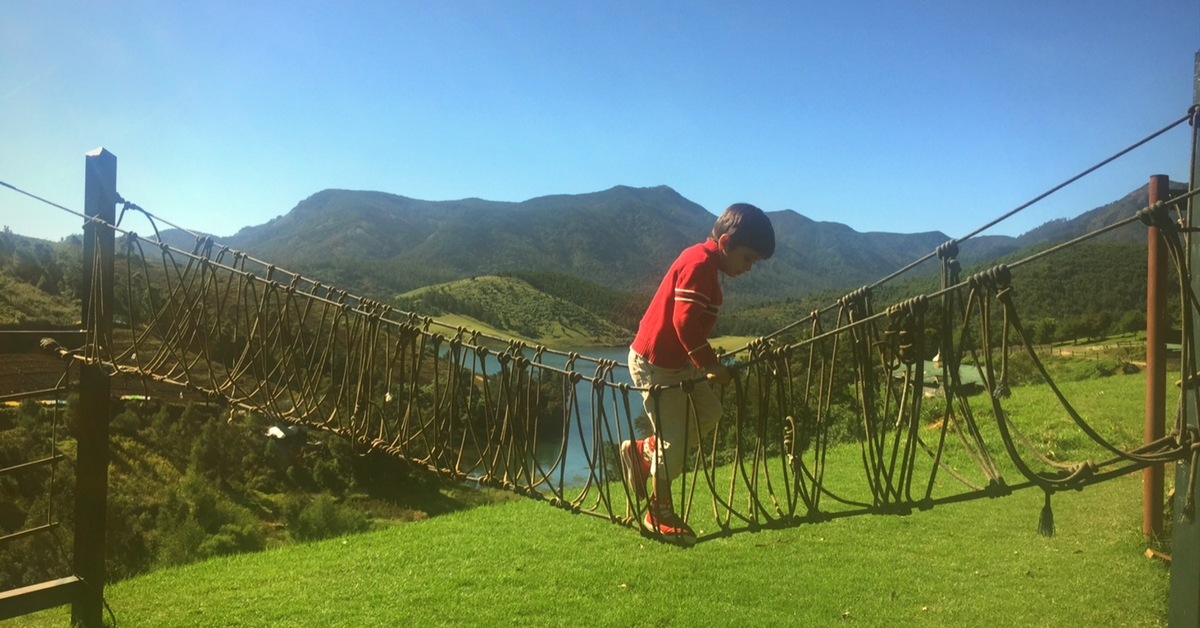 A father writes about his son's sixth birthday, his hopes and dreams for the present and the future and living with Autism Spectrum Disorder.
Madhav is six today. I hear kids his age want theme based birthday parties and even have a say in the guest list and menu! Not Madhav.
For him birthdays mean singing the Happy Birthday song. He does that with great relish- mostly for others of course! So he was a bit confused this morning when we asked him to sing for himself. He did anyway!
Autism spectrum disorder. ASD.
Think of it like the fuel gauge in your car. Madhav, we are told, is on the milder end of this spectrum. So bordering on the E at the left edge of the gauge. You'd find kids like him, and then those towards the middle, some further down and then others at the extreme. You know, where the gauge says F. This is just an imaginary diagram in my head as a parent, a measure I use to cling on to hope.
Hope, that somewhere down the track, he will be fine. That things will be Okay.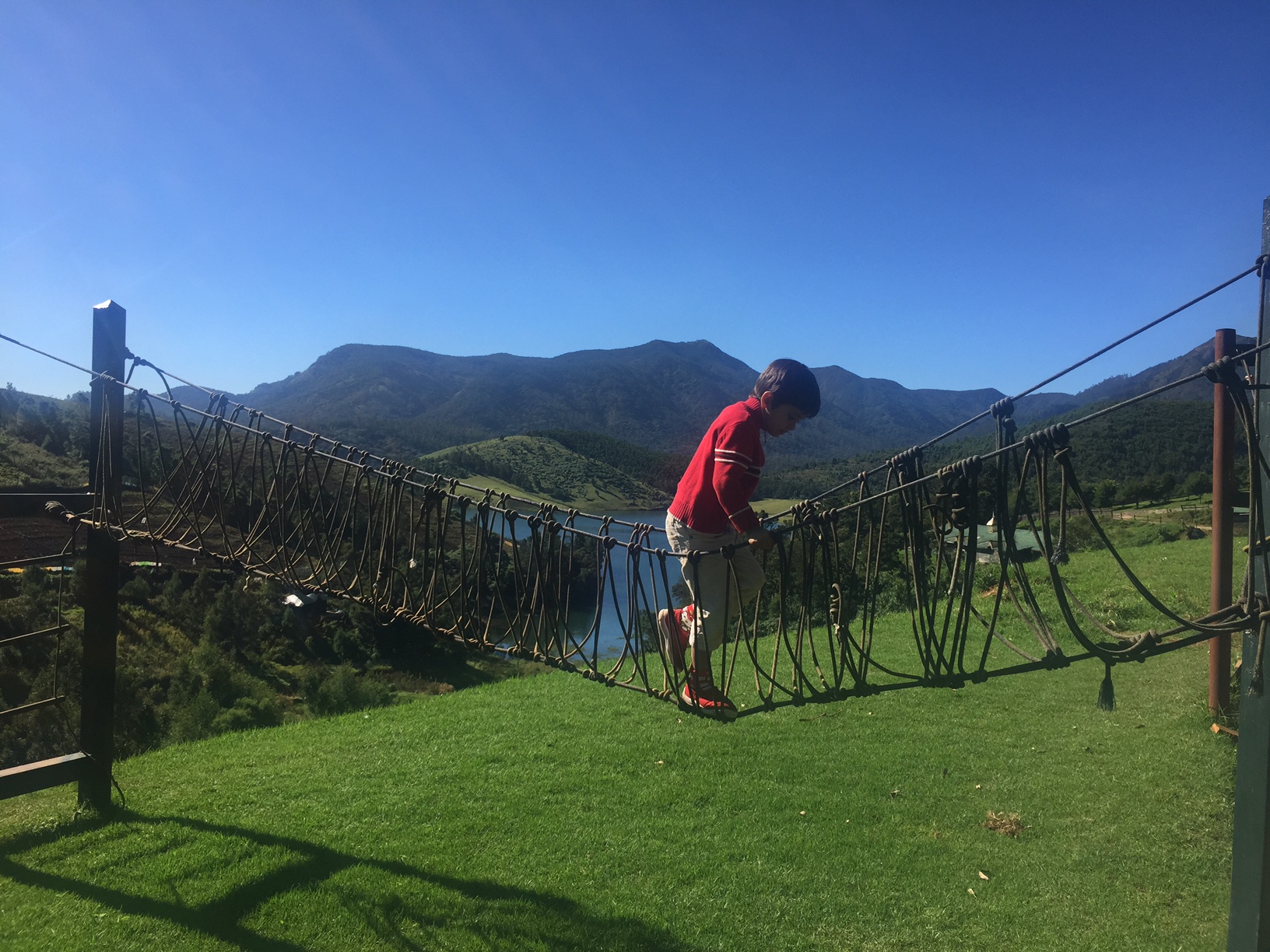 I look at him though and I wonder about "fine." We've learnt several terms and labels over these last three years. Sitting tolerance. Verbal & non-verbal. Instructional control. Many others.
---
You might also like: How I Spell Out A.U.T.I.S.M., Based on My Experiences Raising a Child with Autism
---
Our intention is to make Madhav "normal." So like other kids his age, or younger, he talks and communicates. So we can take him for a movie that he will sit through. So when we go to a restaurant, he sits alongside as we finish our meal. So he sketches in straight lines and colours within boundaries. So we can send him to tennis class and discuss his progress at parent-teacher meetings. So we can exchange notes with parents in his peer group and secretly rejoice as he trumps other kids at something.
We want so much. He is six. We want him to be "fine." Yet, for him, he is. He cackles with joy in a way that can light up a room.  He displays streaks of remarkable intelligence. He doesn't converse like a little adult but he knows how to the get his message across. He loves unconditionally. He hasn't learnt yet to manipulate or mock.
His innocence remains intact. Yet we search for ways to make him "fine."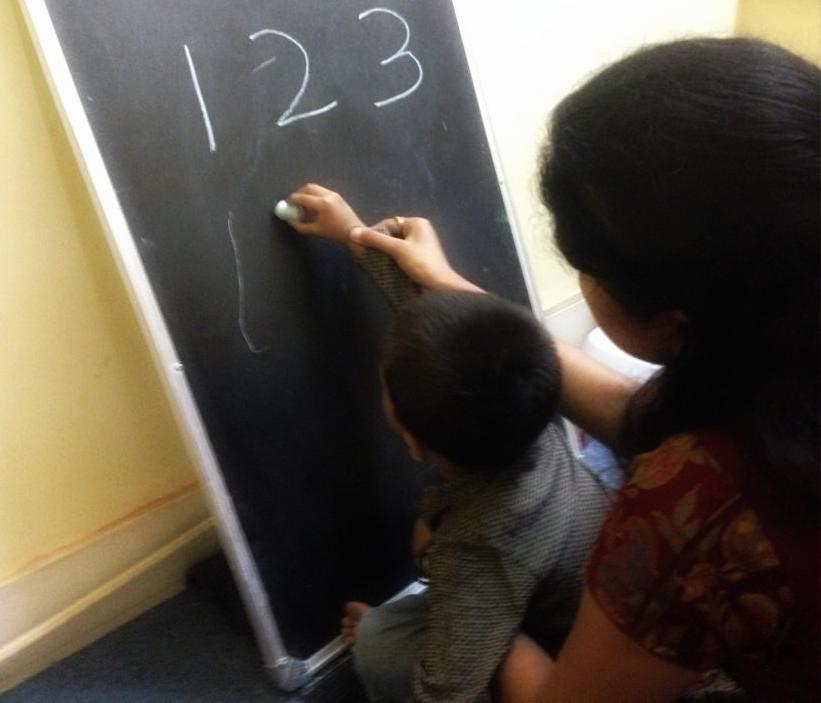 So, in essence this is about us. Why I wondered, as I drove four three-year-olds back from his first school, was Madhav the only one who wouldn't talk? Look at the others, your friends in the back seat, I would want to tell him. They giggle and tell stories, tell me yours, my baby.  He would merely look out of the window, often lost in an imaginary world. Why, my son, do you not fully pedal your bicycle? See, it's so simple. Look, there's that boy who is scooting away. Why can you not write C-A-T and say CAT. Everyone else your age can, can't they?
---
You might also like: Five Lessons You Can Share With Your Child to Teach Them About Autism and Other Special Needs
---
When Madhav came, I had been waiting for him. I was ready to be a dad. I was 34, happily married to a woman I loved to bits and successful in the way the world defines it. You know-a good salary, a big car, a nice apartment, I was even mildly famous, being on TV and everything! I so wanted my boy to be around so we could bike together, and watch cartoons, and be admonished by mum for making a mess! I almost imagined a Calvin (my favorite cartoon character) like runt running around the house, making me sigh in mock frustration, "Wish we'd had a little girl."
Not really! Wink!
For the last couple of years, Madhav has endured this quest of ours to make him more "normal". He's been game for the ride. Chin up and uncomplaining. Therapists and specialists. Teachers and educators. We've pushed him, but he hasn't fit in a roomful of "regular" kids. And in an environment of "special kids" we get asked why do you send him here; he seems so "neuro-typical".
Another label. Another fancy word.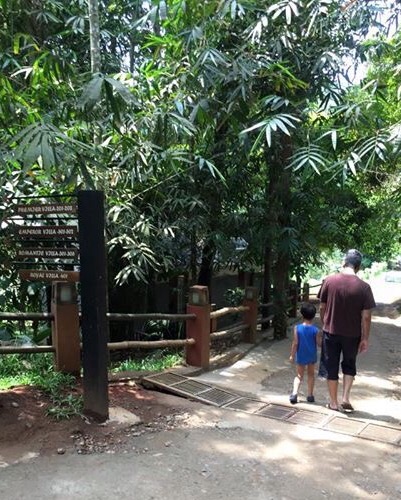 Maybe Madhav falls between the proverbial stools.  And could it be that he doesn't really care about this business of fitting in? We will play a sport together sometime, but he, not I will decide when that time is. He won't sketch out something for me to share on Facebook or sit down and extol the virtues of captain America's superpowers for a while. Maybe never.
But then, maybe that's my problem. He is six today. We went to the zoo. He roared at the tiger. And then focused exclusively on the chips he wanted to eat. In the evening his favorite orange balloons filled up the living room and though I wasn't there, I could sense the excitable cackling. He's good. He twinkles everyday and bursts out of bed ready for what the day might bring.
I have to stop wanting him to be someone else. It should be my birthday resolution!
(Written by Gaurav Kalra.)
This article was originally published on November 19, 2015, here. Follow him on twitter here. 
Like this story? Or have something to share?
Write to us: contact@thebetterindia.com
Connect with us on Facebook and Twitter.
NEW: Click here to get positive news on WhatsApp!