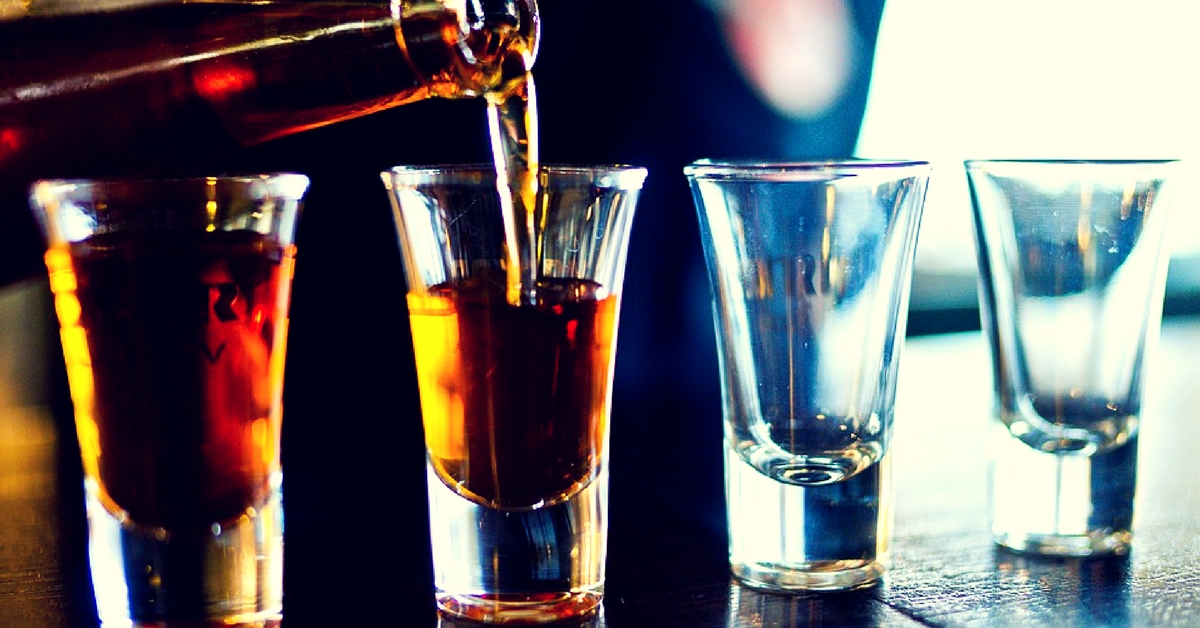 A recent tragedy on India's roads has highlighted a need for the country to step up it's efforts to curb drunk drivers. In spite of a variety of methods, from educating people to legislative changes, the problem of drunk driving persists. Here's a few examples of what other countries are doing to challenge the issue.
Hyderabad led the way in September 2016, now Kolkata is following. The state government has ordered for breathalysers to be made compulsory in bars and nightclubs in Kolkata in order to prevent intoxicated customers from getting behind the wheels and causing accidents.
Bar authorities have been further instructed to have a pool of drivers waiting outside their clubs ready to take home drunken revellers.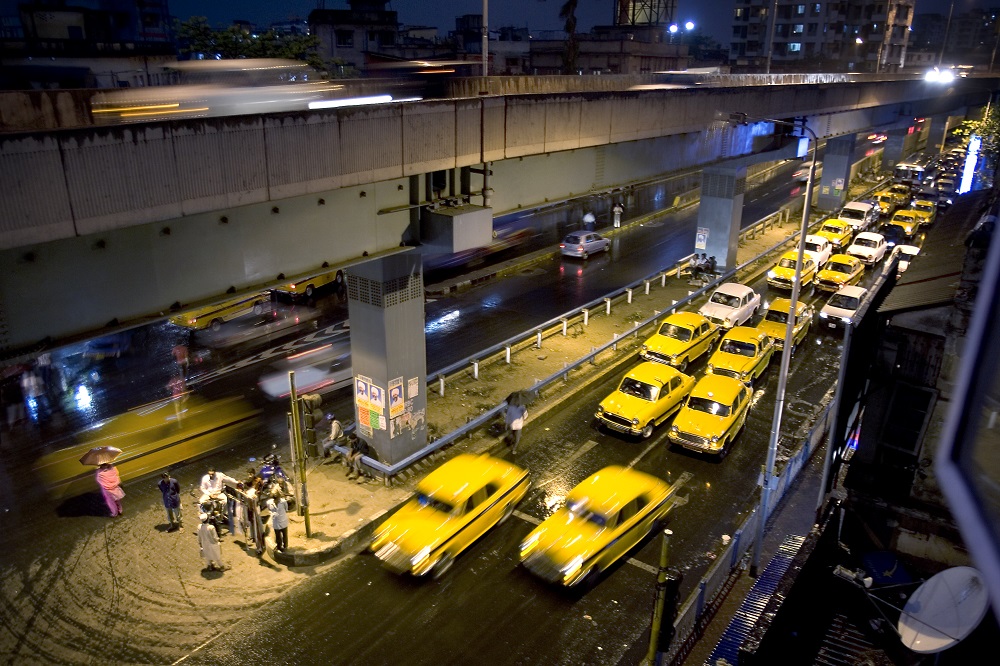 The move comes in the wake of heightened efforts to curb drunk driving across the country, most notably after a recent road accident in Kolkata that killed model-turned-actress Sonika Singh Chauhan and left the driver, actor Vikram Chatterjee, severely injured.
Much controversy has surrounded the case, as police and the victim's family and supporters speculate as to whether the driver had been drinking. Whether or not the allegation is true, what is certain is that the tragic incident has raised concerns about the menace of drunk driving in the country and driven home the need for actively seeking effective methods of tackling the issue.
The Issue
According to the Ministry of Road Transport and Highway, 4.6 per cent of India's road fatality figures are directly linked to drunk driving. The figure may seem small, however the report also stated that there were more fatalities in accidents due to drunk driving than in accidents due to any other causes; as many as 42% victims of drunk driving accidents ended up a fatality. Furthermore, data between 2013 and 2015 revealed that while road injuries and accidents have reduced by 6.3% in India, deaths caused by drink driving have increased by 4.5%.
---
You may also like: Is Riding With a Drunk Driver an Offence? The Answer May Surprise You
---
The impact of dry vs non-dry states
The use of alcohol in India varies between states. The report, which focused on this fact, found that accidents in dry states are significantly lower than those in non-dry states.
Tamil Nadu, a non-dry state, recorded the highest number of drunk driving accidents countrywide. Jharkhand, another non-dry state, had almost 10 times the amount of drunk driving accidents than the national average.
In comparison, in Kerala, where alcohol consumption is being phased out by the government over a period of 10 years, and the sale and consumption of liquor are strictly controlled, the share of drunk driving accidents was just 0.41%.
In Gujarat, which has been a dry state for decades even though alcohol is allegedly available in cities freely, the percentage share of drunk driving accidents was even lower — just 0.25%. Both Nagaland and Lakshadweep, where alcohol is banned completely, recorded zero cases of accidents due to drunk driving.
Whilst the report does show a general trend of more accidents in states where alcohol is prevalent, there are disparities. In Goa, where alcohol is both cheap and easily accessible, the state only recorded 19 drunk driving accidents in 2015.
Indian Law's Response To Drunk Drivers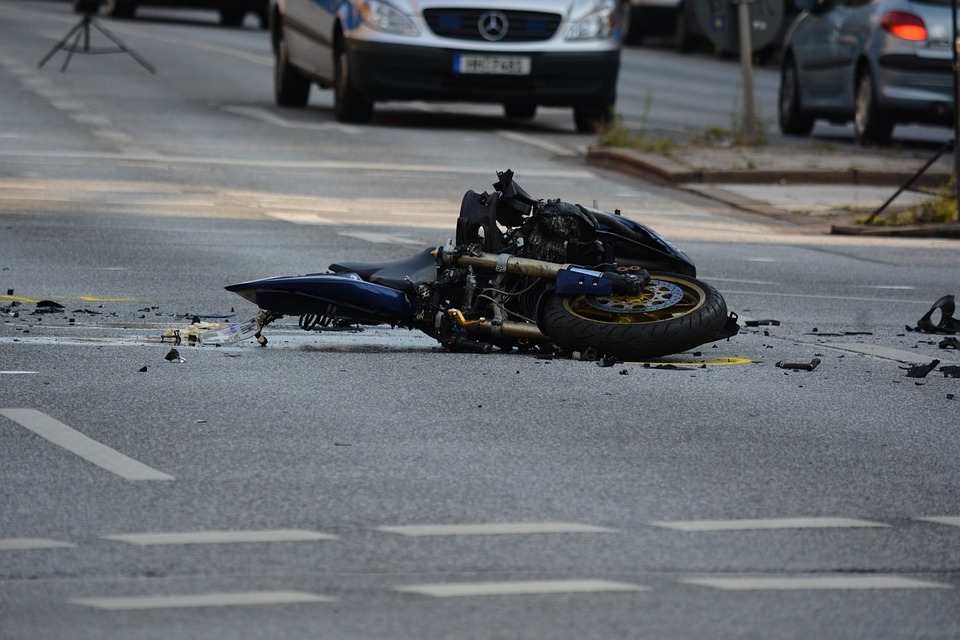 DUI, or driving under the influence in India is a criminal offence under the Motor Vehicle Act 1988. Section 185 of the Act states that any person who is found to have alcohol exceeding 30 mg per 100 ml of blood in their system is breaking the law. This may sound like a small amount, but even with 0.03% intoxication level, a person is seven times more likely to be involved in a vehicle crash than a person who has not consumed any alcohol.
The accidents and deaths caused due to driving under the influence of alcohol are tried as 'acts of negligence' in court and with the amendment in 2016, the penalty for drink driving was increased from ₹2000 to ₹10,000. The Standing Committee has taken a stern view, recommending that drunk driving accidents should not be considered negligence but a "premeditated commitment to crime", and called for strict punishment.
Society's attitude towards DUI
Despite the law's seemingly stern approach to drunk driving offenders, societal attitudes, by far and large, do not match. A study by the National Institute of Mental Health and Neuro Sciences (NIMHANS) found that 99% of drivers who drink and drive agree that it (drinking and driving) is dangerous and 97% were aware that it is prohibited under laws. Despite this, many Indians are still getting behind the wheel whilst intoxicated. Clearly people are aware that they shouldn't drink and drive, so why do so many still do it?
---
You may also like: Next Time You Help a Road Accident Victim, Make Sure the Police Treats You in This Manner
---
There seems to be a general attitude of apathy when it comes to driving after drinking in India. I encountered this lack of concern when I pre-booked a taxi to take me to the airport for a flight later that evening. The drop-off was arranged and confirmed that morning by the receptionist at my hotel. An hour before my taxi ride was due to depart, I returned to my hostel to find the driver finishing off a bottle of beer, with two empty bottles by his side. When I confronted him, he seemed oblivious to the problem. For him there was none.
When he saw how serious I was (I told him that there was no way I was getting in the taxi since he'd been drinking), he denied having drunk anything, even though he had seen me see him. What's worse is that a few minutes later I saw him sipping on a bottle of mouthwash, obviously trying to mask the smell of alcohol on his breath that he thought I couldn't smell.
The problem seems to be worse amongst young, urban professionals, especially men. Internationally it is widely acknowledged that young men are the most likely to drink and drive, and it is this demographic that commonly makes the headlines in such cases. Drunk driving however is an issue that every individual needs to take ownership of and it is up to everyone to be responsible with their drinking and not take a careless attitude.
India's efforts to curb drunk driving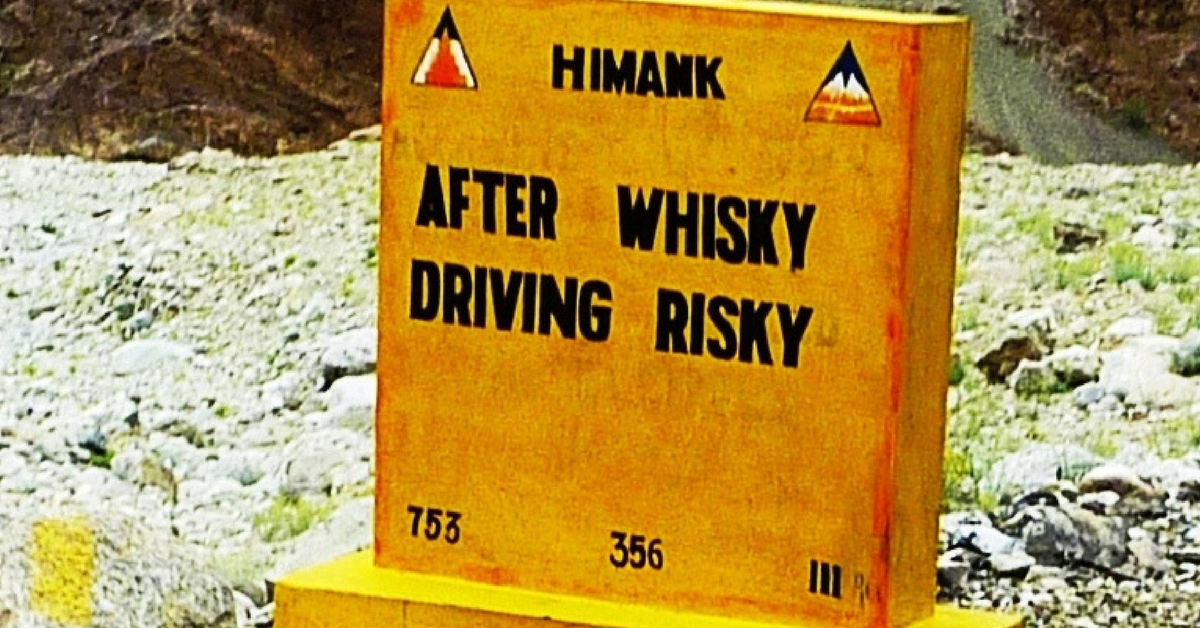 Breathalysers in nightclubs are just one recent example of India's efforts to curb drunk driving. On December 15, 2016, the Supreme Court ordered closure of all liquor shops within a 500m range along national and state highways and directed governments to cease issuing excise licenses after March 31, 2017. Shortly after, a bench led by Chief Justice of India J S Khehar reduced the limit from 500m to 200m for "municipal corporation, city, town or local authority", provided the population was 20,000 or less.
In March 2016, Pune traffic police admitted to taking a "shame strategy" stance to drunk drivers in the city. An article in the Times of India stated that the director-general of police, Praveen Dixit, initiated a new practice of publishing the names of such offenders, with their age, address and blood alcohol content, on local traffic police websites to 'name and shame' offenders. Dixit reportedly expressed his hope that publicly shaming individuals would act as a deterrent for others and help to challenge the tendency for people to drink and drive.
In New Delhi, the non-profit Community Against Drunken Driving (CADD) has been educating the public about the perils of drunkards at the wheel for 14 years. Founder Prince Singhal says CADD projects address issues like drunk driving, minimum age of consumption, responsible drinking, enforcements and stronger legislation. With its efforts, in conjunction with the police, CADD claims to have increased the rate of prosecution of drunk drivers from just four a year to almost four per week.
India's tech city, Bengaluru, where the number of drunk driving cases is more than twice that of New Delhi and Mumbai, is relying on tech innovations to reduce the high statistics. Muthu Kumar Ramachandran, from Coimbatore, designed a device called Hi-Tech Drink and Drive Preventive System for Automobiles. Once installed in the dashboard of any car or two-wheeler, the device would not allow vehicles to start if the driver is drunk. In case it does start, the vehicle would stop within 30 seconds of detecting any abnormal pulse rate.
The innovation was featured in India Book of Records.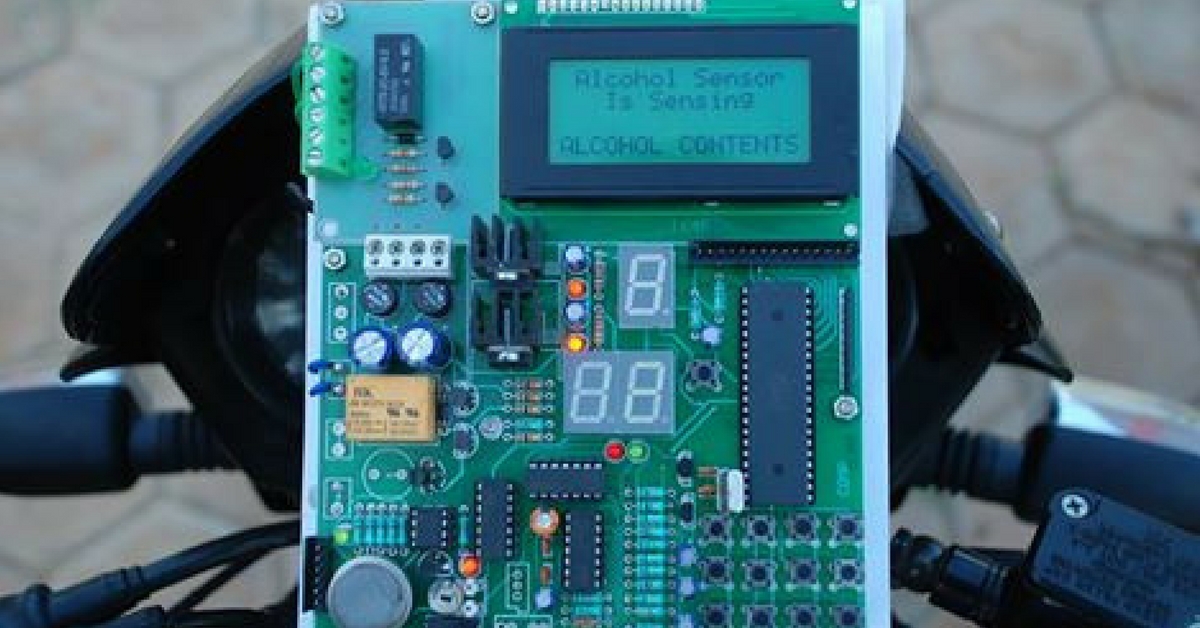 In spite of a variety of methods, from educating people to legislative changes, the problem of drunk driving persists. In addition to the steps taken, India can also learn from other countries where the menace of drunk driving is being challenged with greater success.
Initiatives in other country
In Taiwan, Diageo, a leading premium drinks enterprise, partnered with a popular convenience store chain to launch a driver service to help drinkers reach home safely. The service is available from 4,700 stores around the country and may be accessed through mobile phones. Once initiated, a taxi driver arrives in 10 minutes to drive the drinker's own car to the required destination.
South Africa, which has one of the highest drunk driving accident rates in the world, has been running an online 'Drive Dry' social awareness campaign for the past few years. It was revealed through preliminary studies that the prevailing attitude amongst 18-25 year-olds in the country was that being involved in an accident, or committing a criminal offence due to drunk driving "won't happen to me", so they used it as a tagline to boost their campaign. The campaign uses the personal story of native Heather Crosser, the victim of a drunk driver, to personalise the issue and show that "it could be you."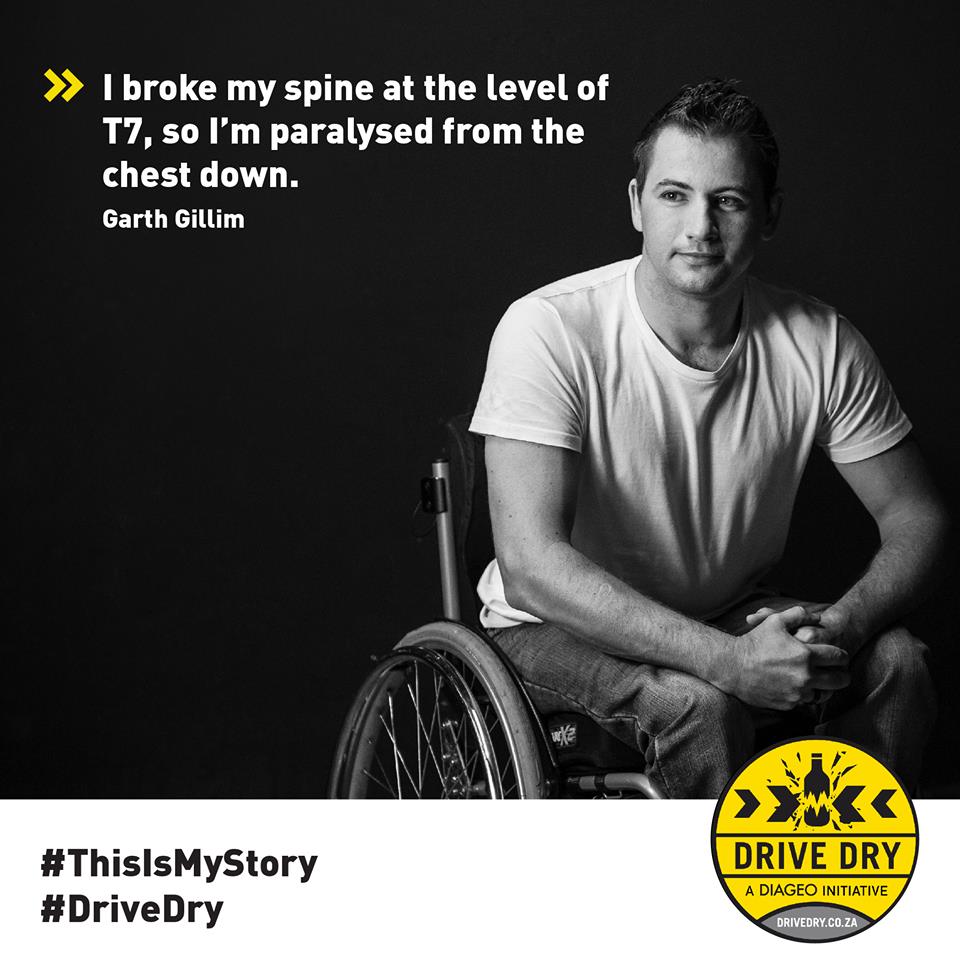 The campaign was re-launched in 2013 and aims to get consumers to take on an active role in responsible drinking by encouraging them to sign an online pledge either to drink and not drive, or to drive and not drink.
THINK! Is an ongoing campaign run by the Department for Transport in the UK. They target those who think it's okay to have "a couple" of drinks before driving, with the use of short, shocking online videos with the hashtag #butalive. These videos show common scenarios where characters are often tempted by "the second drink" and end up driving home, where an accident occurs. The videos uses highly graphic images for effect, before suggesting better alternatives that lead to more positive outcomes.
Their campaigns also offer clear advice on a range of social situations and are particularly active around popular national holidays, such as Christmas, when drunk drive cases are higher.
Tackling drunk driving requires a collective effort from everyone in society and the initiatives must be direct, impactful and carry longevity; there also needs to be a standardised practice of law enforcements. What is critical however, is individuals taking responsibility and not getting behind the wheel when intoxicated. Sounds easy enough, but unfortunately many are still not able to grasp this necessity and continue to place not only themselves, but others in danger too.
Like this story? Or have something to share? Write to us: contact@thebetterindia.com, or connect with us on Facebook and Twitter.
NEW: Click here to get positive news on WhatsApp!
We bring stories straight from the heart of India, to inspire millions and create a wave of impact. Our positive movement is growing bigger everyday, and we would love for you to join it.
Please contribute whatever you can, every little penny helps our team in bringing you more stories that support dreams and spread hope.