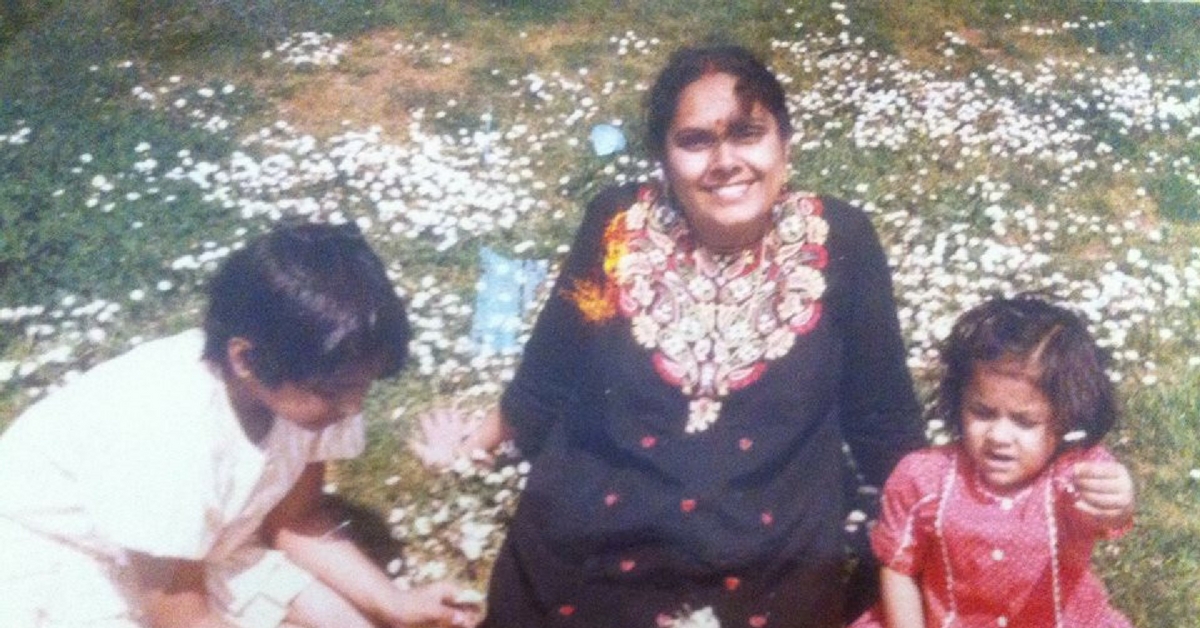 In an increasingly fractured and judgmental world, what lessons can our past teach? A young woman remembers her upbringing in Bihar to draw lessons for today's society.
Of late, I have been thinking a lot about how, in spite of technology and all the exposure it brings to amazing new ideas, we seem to be regressing in the way we engage with our communities, and more importantly, the women and minorities in these communities, not just in political discourse but in the very fabric of all that we say and do.
I remember growing up in a whole different world, which has perhaps gone into making me the vague woman I am on most days, the one Devapriya Roy dedicated an entire book to. The other day, I tried to think of the first time I felt like one. Then, I remembered Patna. Oh Patna, the grimy, dusty small town of gun-toting, uneducated politicians of the '90s, one of the nerve-centres of all that was—and perhaps still is—fundamentalist and conservative, right? Wrong.
I remember an ancient bungalow – I forget if it was white or brown or something else – a large green lawn, flowers of spring, and cousins practicing their music, speaking lyrically to each other. I remember a bamboo shed in the lawn, us kids playing "Candidate Candidate" where we interviewed and gave interviews and pretended to be people we had never really seen or spoken to. To what end, I can't remember.
I remember a home of young people, of 2 am dinners, laughter, and fun.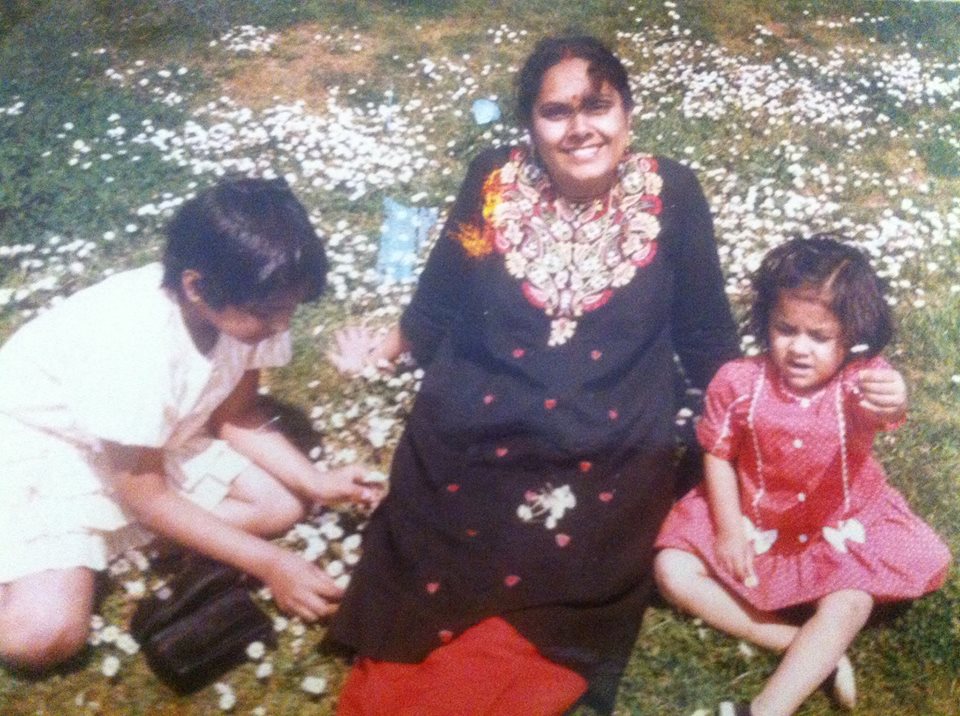 We played bathroom cricket, and bought cotton candies when the vendor rang our bell as he walked through the colony right about the time we had our 4 PM Maggi fix. There were birthday parties and weddings, and laughter, again, ringing through entire apartments. Afternoons were for Shanti, and nights for A Mouthful of Sky. I remember the terrace and its chilli plants and bougainvillea.
I remember home, the distant memory of my mother, sister, and I watching strong, fun, and relatable women called Tara and Sheena on TV as we ate our sattu paratha dinners. After that, we settled for All India Radio (I think) for lyrical, old school Bollywood.
I remember being very innovative with our games, not our labels. My sister and I played 'boutique boutique', where we discussed designs and stitched things out of thin air. I remember making "Bournvita ice cream" on summer afternoons. But gender roles were hardly a thing in the games we played. So we "baked" things on gas burners with just as much enthusiasm as we played seven stones on dusty streets. We called it pitthoo in those days.
I remember following Ma around the house telling her stories of all that had transpired through the day. There was rarely something we did not talk about, and rarely anything resulted in judgment, neither the games we played, nor the young computer teachers we collectively adored. Nothing got judged, except the lack of accountability.
---
You might also like: I Am a Mom. And This Is Why I Don't Want My Daughters to Be Perfect!
---
I remember the dinner parties, families dressing up and dancing away winter night blues. The open doors, and evenings with neighbours in our living room, everyone regaling each other with jokes and stories. I remember chai and gajar matar on winter evenings.
I remember stolen phone calls, modems, and watching Kuch Kuch Hota Hai on cable for the 100th time during study leaves. Dozing off over my Hindi textbook—and every other textbook.
I remember my mother's lines of worry over my career, but never over my complexion, as well as her infrequent pride. I remember my father asking me if I wanted to study arts instead, because did I really want to work that hard at subjects that didn't interest me at all?
None of the textbooks interested me, so it was hardly a difficult choice for me. Setting the bar low since the 1980s, that's me.
I remember having opinions though, and a lot of people telling me that I needed to channel that. I remember a cycle rickshaw ride with my father when I talked, loud and non-stop, about something I thought was important, on our long, four kilometres ride. In that moment, as in many moments that followed, I remember my father being a surprised man, but never a stifling patriarch.
I remember MTV as a window to another world, hardly ever censored or looked down upon. We discovered Friends, Backstreet Boys, Boyzone, Spice Girls, and the occasional Aerosmith. I remember stories of school and college romances, flirtations, and struggles in Banegi Apni Baat, Neev, and Hip Hip Hurray.
I remember stolen glances across terraces, different terraces. My mind remembers a zoo (yes!) full of college couples behind colourful umbrellas, but never a vigilante.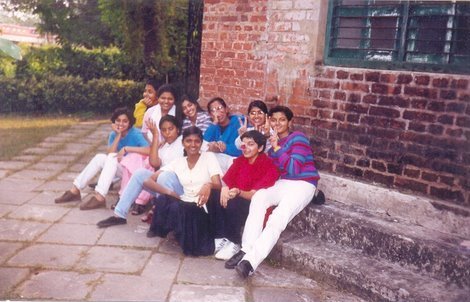 I remember school. The red and white uniforms, those morning assemblies, sports days, "library periods", Sidney Sheldons, and stolen Mills & Boons. I remember the "summer parties" and dancing to Michael Jackson and colonywaale Nick Carters and their mixed tapes. There were coaching classes for everything.
I remember the famous bhindi raita in a Tamil household or snacking on idlis as good men, sometimes chain-smoking, sometimes on loud bikes, tutored us in the basics of Math and, often, relationships. We spoke about everything. Everything except people's colour and religion, that is. We spoke peacefully, one person at a time. Nuanced conversations, not virtual shouting matches, blame games, and whataboutery.
I remember grownups reserving their judgment and just trying hard to make a living and make their children worthy of the luckier times they were born in. Adults did not try to solve problems that did not exist. I remember being put to hard work but really, really living it up.
I remember things being normal, conversations mostly civil. Of course there was lawlessness, bad governments, and religious agendas. That has not changed. But as a society, we made an effort to coexist so we could question the motives of those governments together. We saw communities stand up for each other and live peacefully despite their fundamental differences.
I remember rape making headlines once. Even at the peak of lawlessness, it was not normalised. Nobody infantilized the rapists either. Instead, we made a human chain in protest, all the way from the gates of our school to the Governor's office. We stood in the faces of college lechers, hand-in-hand with other women, against that exact leching.
It was a special brand of fear and fearlessness mish-mashed into something magical.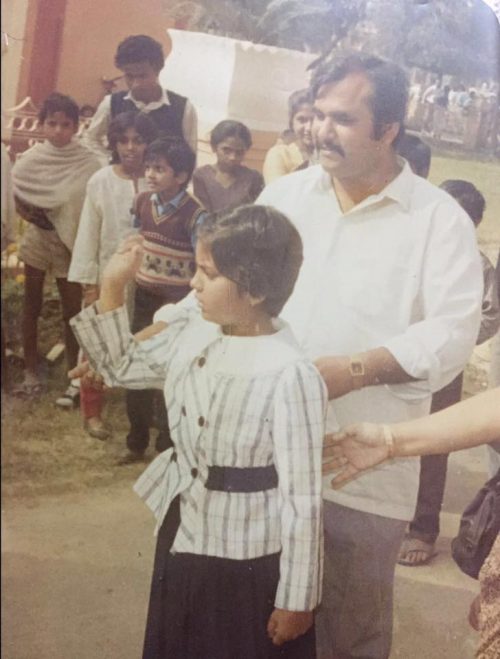 We were expected to be "modest", perhaps out of conditioning. But we were told, over and over again, in different ways and words, to stand up for what we believed was right. It was a different social fabric, one that came from the hustle of generations, not quick 140-character judgments.
I am not going to justify the policing of our clothes, but it still was so obviously lacking in the malice of the age of trolls, WhatsApp forwards, and Facebook updates about "the bad modern woman" that spell it out for us. "She asked for it," they say.
I remember micro aggressions (of course!) and concerns over safety of women, but how do I forget that we were also given lessons in sexual harassment, the good touch and the bad touch? Nobody expected us to brush it under the carpet, ever. Not from people who mattered any way.
---
You might also like: 4 Dogs, 12 Cats, 5 Cows and More – My Story of Growing up in a House Full of Pets in the '50s
---
I remember moments of rebellion, insolence, and bravery even and I remember how they never met the kind of harsh judgment they do now. What I don't remember are opinionated women and journalists getting rape threats for voicing an opinion, and people getting away with those threats.
I remember Christmas cakes and Eid ka khana just as well as I remember Diwali waali colourful sugar candies in the shapes of elephants and monkeys. Festivals were a time of celebration, no matter which God we worshipped.
I remember the character of local bazaars selling Lucknowi chikan kurtas on one side, seviyaan on another. The smells of agarbattis and dhoop mish-mashed with the fumes of an old-school "kebab factory" gave the lane a special fragrance of coexistence, not secularism.
Nothing came with big labels and adjectives back then. All I remember is peaceful coexistence.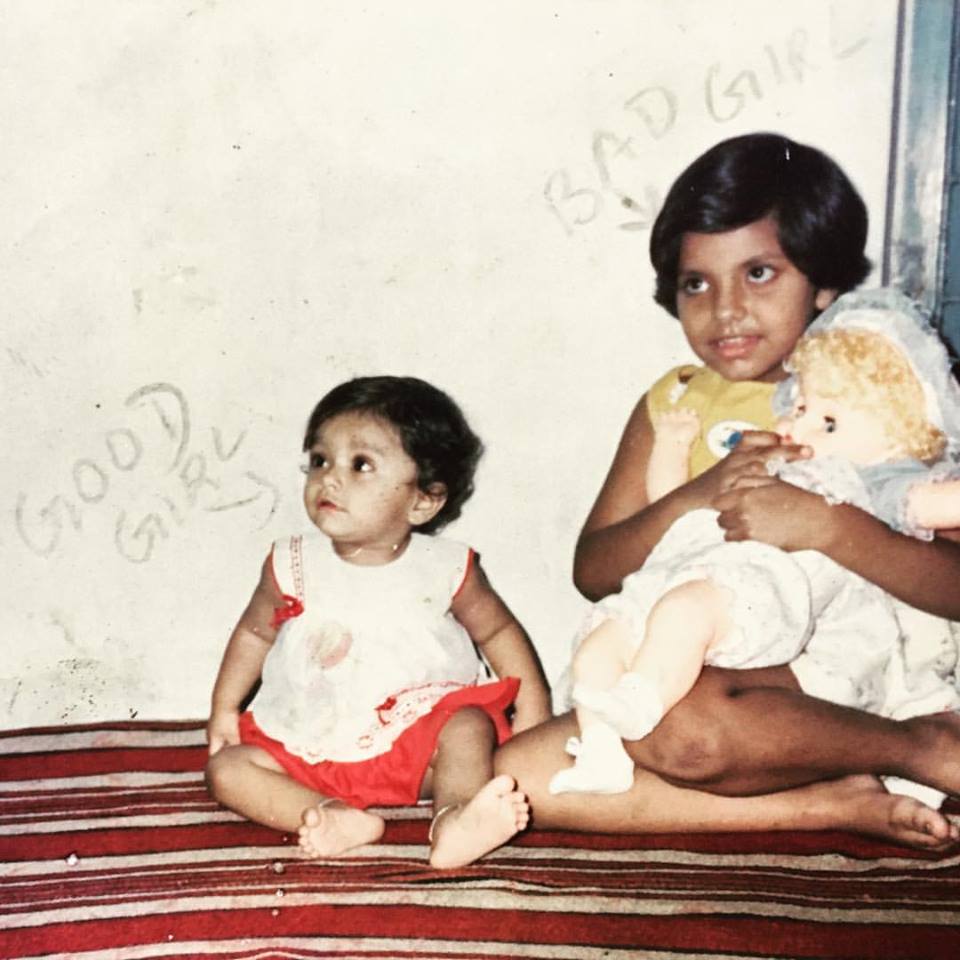 I don't remember lynching over cows, pigs, Gods, and worship. God men were for Astha TV, not living room conversations.
That was the heartland of my childhood. Not lynch mobs, angry, hateful WhatsApp forwards, stifling patriarchy, omnipresent god men, and definitely not gun-toting men at every nook and corner.
There are stories from the heartland, especially of women, that we need to hear for reasons more than just clarifying to the world who we really are, at a time when Arunabh Kumar's home town is an important part of the workplace sexual harassment discourse.
More importantly, it is a means to carefully sift through the cloud of my own contempt for conservative ideas to see that something has switched recently, and hopefully, only temporarily. Sanskaar, religion, and politics were not important enough for us to give up a good night's sleep and puri bhujiya breakfasts over them. Why then have we let them take such demonic proportions suddenly, to the point of hurting every fibre of our being?
---
You might also like: From Home Chef to Food Blogger, How I Helped My Mom Turn Her Love for Cooking Into a Profession
---
This is an exercise in remembering who we were in the past, and not succumbing to the steady, murky downhill slope of hate, lawlessness, and contempt towards anything that does not deserve a certain level of entitlement because it goes against the grain and holds an opinion, political leaning, faith, or gender different from the general majority, or the majority in our little echo chambers.
We have been accepting of ideas and opinions in the past, irrespective of gender or religion. Today, TV shows us what it means to be a good daughter-in-law, schools, colleges, god men, and strangers tell us what to wear, and WhatsApp forwards tell us how to be faithful to our particular Gods. I can't wait to regress. About time we did.
About the author:
Tamanna Mishra
is a seasoned communications professional currently consulting with travel and technology start ups and NGOs. A small-town girl in the city and a traveller in love with mountains, she is a writer and blogger.
Like this story? Or have something to share? Write to us: contact@thebetterindia.com, or connect with us on Facebook and Twitter.
NEW: Click here to get positive news on WhatsApp!
We bring stories straight from the heart of India, to inspire millions and create a wave of impact. Our positive movement is growing bigger everyday, and we would love for you to join it.
Please contribute whatever you can, every little penny helps our team in bringing you more stories that support dreams and spread hope.
Tell Us More