Illustrator Alicia Souza writes about Henry, her guinea pig, and how he came into her life from Charlie's Animal Rescue Centre.
Growing up in Abu Dhabi, I lived with my gorgeous family in a flat. Our flat wasn't the biggest but my love for animals made my requests for pets more than good parents could bear. I hence landed myself the little pet of a guinea pig. I had many over time and in that google-less era, figured out quite a decent bit of the guinea pig psyche with a whole lot of quality time spent with them.
It's been, I think six years now, since I moved to Bangalore. Charlie (my dog) has kept my fur-proximity requirements under control but I've been yearning for another baby for a while. The increasing number of adorable videos online don't help one bit. Charlie, of course, begs to differ on more fur-requirements in the household.
Henry-oats came to me in a box, and I couldn't believe it.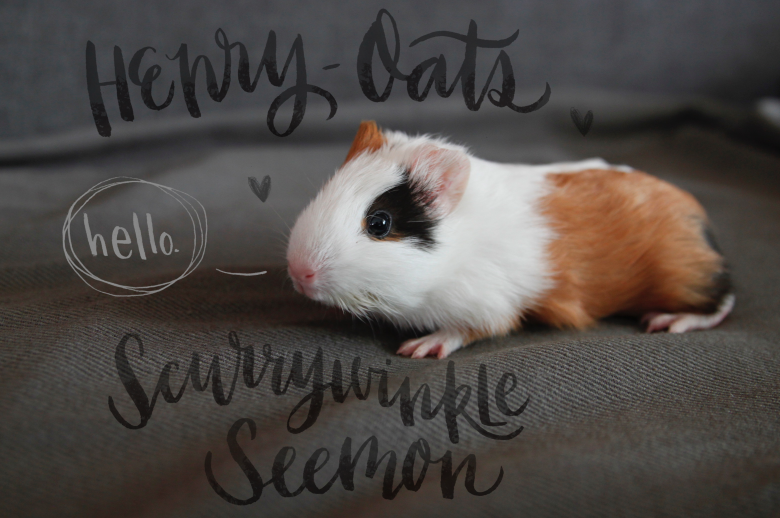 I said 'no….noooo….' on repeat for a good fifteen minutes on seeing him in my house, in my living room, in my arms. He was adopted by my fur-unrequired-in-his-life boy, which is another reason I couldn't believe it. Him? Nah…I'd expect a more non-living sort of gift.
---
Also Read: I Adopted an Indie Dog and He Became My Muse, and the Love of My Life
---
Henry-oats was the first guinea pig picked out of the 'guinea pig pen' at CARE, a shelter that I've heard great things about for a while, yet never been to.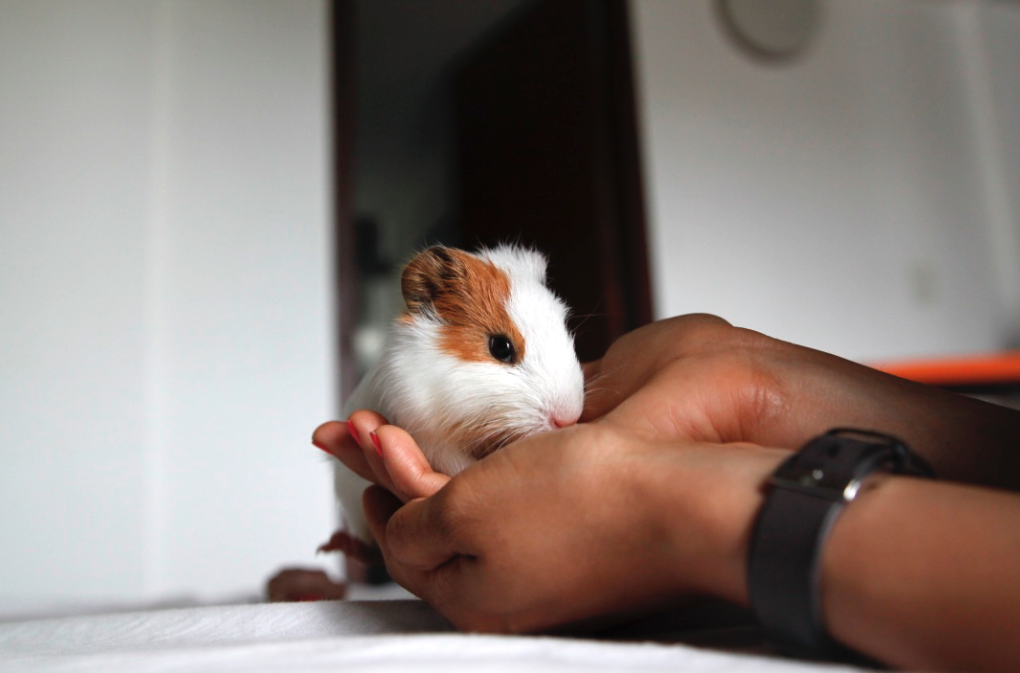 My fellow said yes to the first one picked out, I've been told that he said yes to the first one because if he said no, that meant rejection to one little soul. That part melted my heart. I didn't, and neither did the rest of them who helped get Henry-oats home, realise that his fur matched Charlie's so darn perfectly. They truly look like they were made from the same cloth of fur. Sigh!
---
The Better India & The Care Shelter have partnered together to bring an animal rescue van to Bangalore. If you #LovePawsitivity, support this campaign.
Unable to view the above button? Click here
---
CARE is wonderful, I've been told by many. There are many many guinea pigs, and other animals, up for adoption there. Guinea pigs are relatively easy (in comparison to dogs, or larger pets perhaps) to take care of, clean and find a sitter for. They are delicate-ish sweet little animals that have personalities bigger than their appetite. Henry-oats is probably the naughtiest guinea pig I've ever had the pleasure of being a mummy to, and it's just been a few weeks. In that time, he's learnt who is mum (me!) and his lungs have strengthened three-fold!
Besides that, I have a feeling he has an invisible refrigerator as one little fur ball cannot eat that much without exploding.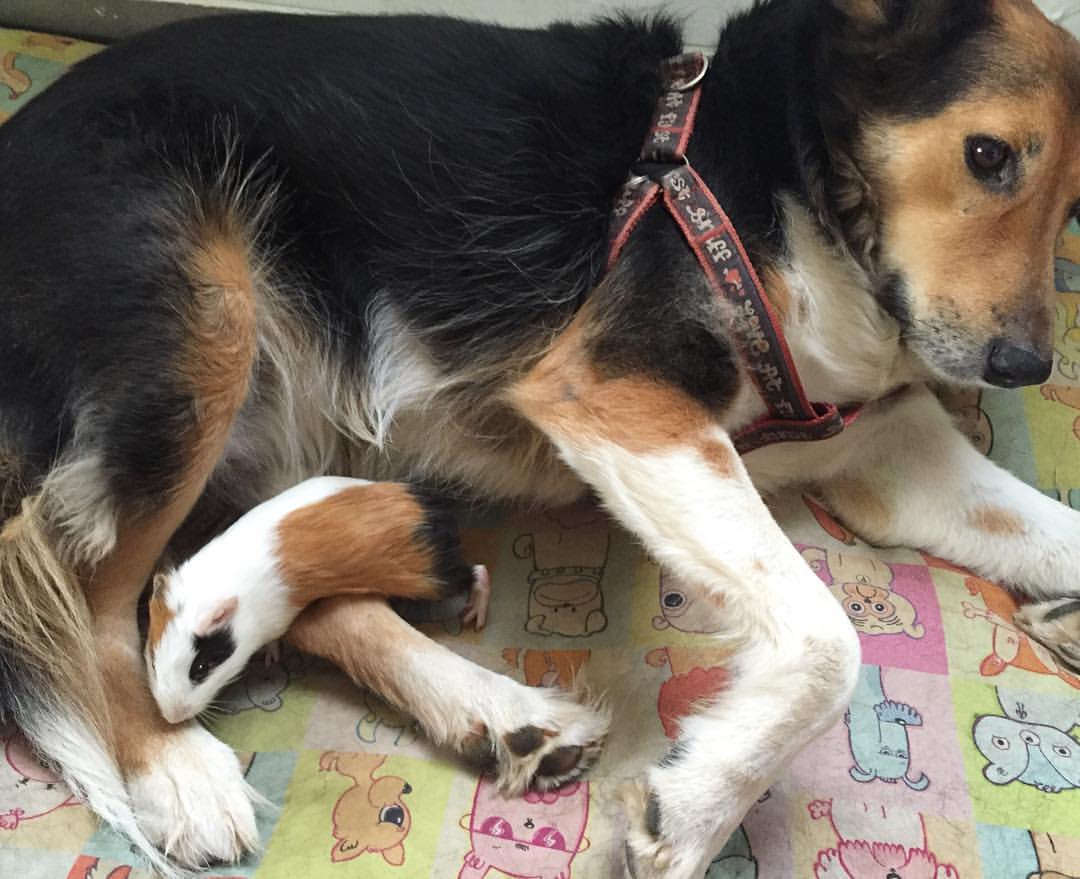 I encourage adoption of any kind, but I definitely do advice thinking of your future when adopting. Is there a move planned in your future? What does your schedule look like in a day? How often do you go out of town? Do you have someone who is responsible who can take care of your baby when you're not at home?
Oh yes, lastly, and I'll probably do a better longer write up about care of guinea pigs later, but a little note that guinea pigs are great in pairs as they get lonely by themselves. I work from home and have Henry-oats with me a lot of the day, and he gets a TON of play time. So in case you adopt only one, spend a lot of time with the little fellow, talk to him and be on the look-out for them getting bored or depressed (they do! And it's so sad!).
He's truly my second baby and now I have another paw print that's stamped on my heart.
Thank you CARE for taking care of my Henry-oats till he came into my arms.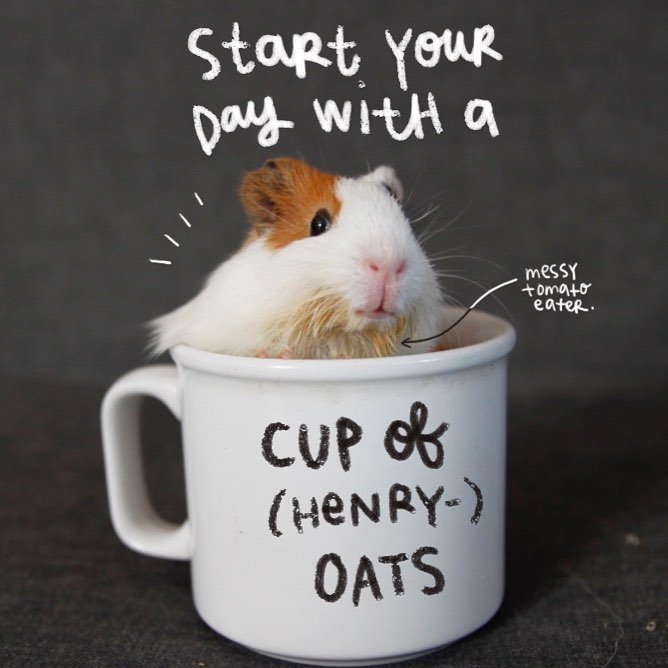 PS: It's truly another coincidence that CARE stands for 'Charlie's Animal Rescue Centre'.
---
The Better India & The Care Shelter have partnered together to bring an animal rescue van to Bangalore. If you #LovePawsitivity, support this campaign.
Unable to view the above button? Click here
---
(Written by Alicia Souza)
Like this story? Or have something to share? Write to us: contact@thebetterindia.com, or connect with us on Facebook and Twitter.
NEW: Click here to get positive news on WhatsApp!