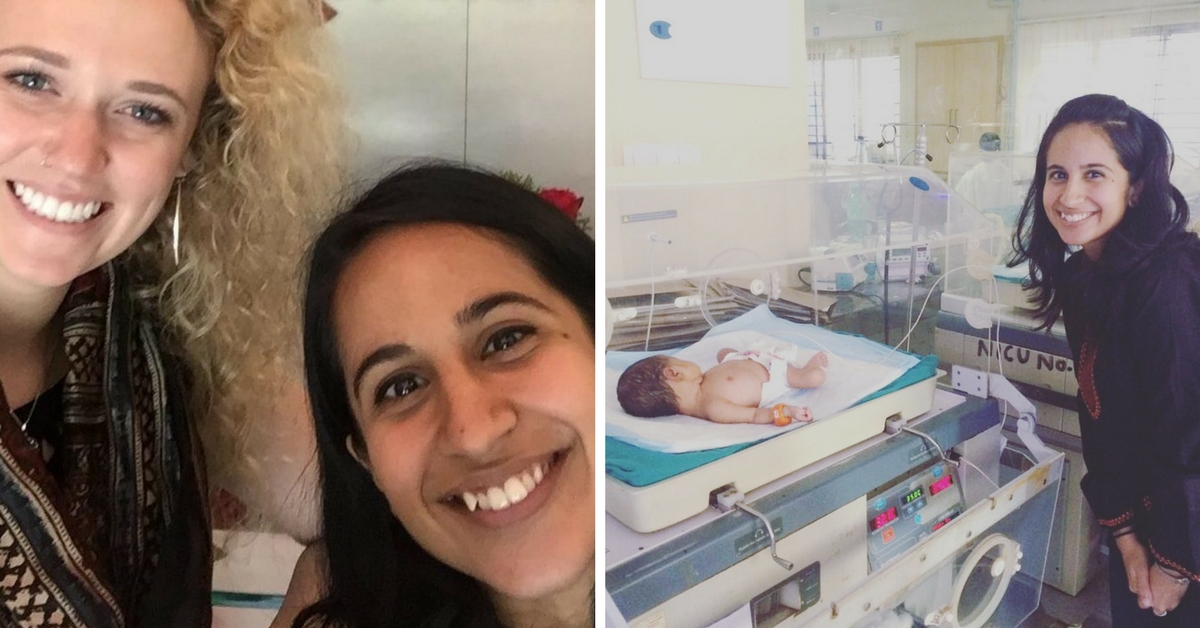 Janan Dave recounts her experience with a Bangalore-based social enterprise working to revolutionize newborn health through technology as part of the William J. Clinton Fellowship for Service in India.
Janan Dave recounts her experience with a Bangalore-based social enterprise working to revolutionize newborn health through technology as part of the William J. Clinton Fellowship for Service in India.
Crossing the street is a skill I thought I had mastered when I was five. Look both ways–simple enough. In India, and in Bangalore particularly, it's more like look left, right, straight ahead, behind you, and oh, don't forget about those motorbikes that seem to come out of nowhere.
My walk to work is about a mile, and although it's a pretty lovely walk in terms of the nice restaurants and shops I pass, it's through some of the most hectic streets in Bangalore. There are four major intersections I have to cross, and there are no stop signs, traffic lights, or any semblance of road rules. During my first week here, there were more occasions than I'd like to admit where I stood on the side of the road, attempting to cross for about 10 minutes, until finally I ran across the street, hoping I'd make it to the other side unscathed.
I'm happy to say that now, five months later, I have become more fearless and a lot more comfortable in Bangalore. I'm mastering the daily walk to work—I know the tricks of crossing certain streets, I know which bricks are loose on my path, and I've stopped hesitating and started taking advantage of small windows of opportunity that present themselves. At first glance, it seemed humanly impossible, but actually, there are moments when the spacing between cars is just enough for you to make it across. As I've gotten more confident in catching these small windows of opportunity, I've begun to feel less and less like a foreigner in this awesome city.
I'm excited to work with the team at BEMPU to make a difference in the arena of global newborn health by distributing life-saving technology.
The destination at the end of these walks is an office complex, where my organization's office sits on the fourth floor. BEMPU Health is a social enterprise dedicated to radically improving child health outcomes in developing countries by developing and commercializing life-saving technologies. The first product in our portfolio is the Bempu Bracelet. It's a hypothermia-monitoring device for neonates (babies who are under four weeks old).
Hypothermia occurs when the body's core temperature falls below 36.5ºC. Small babies can very easily become hypothermic. Hypothermic babies have trouble gaining weight, the sugar and oxygen levels in their bodies drop, their organs are at serious risk of damage, and they are at risk of death.
Regular temperature monitoring can prevent hypothermia from escalating, but in under-resourced hospitals and homes, this doesn't always happen. The Bempu Bracelet solves this problem. It works 24/7 for the neonatal period, and if a baby's temperature drops, the bracelet sets off an audiovisual alarm so that caregivers know to swaddle the baby or provide Kangaroo Care (skin-to-skin contact), which is usually enough to get the baby back to a healthy temperature.
Preventing and catching hypothermia can save up to 42 % of neonatal deaths, which is huge, considering the highest amount of death amongst children under five actually occurs during the neonatal period from largely preventable issues. The neonatal period is only four weeks—it's a brief part of our lives, but it's critical for our development and growth.
There's a small window of opportunity during this time to give someone the strongest start to life they can possibly have.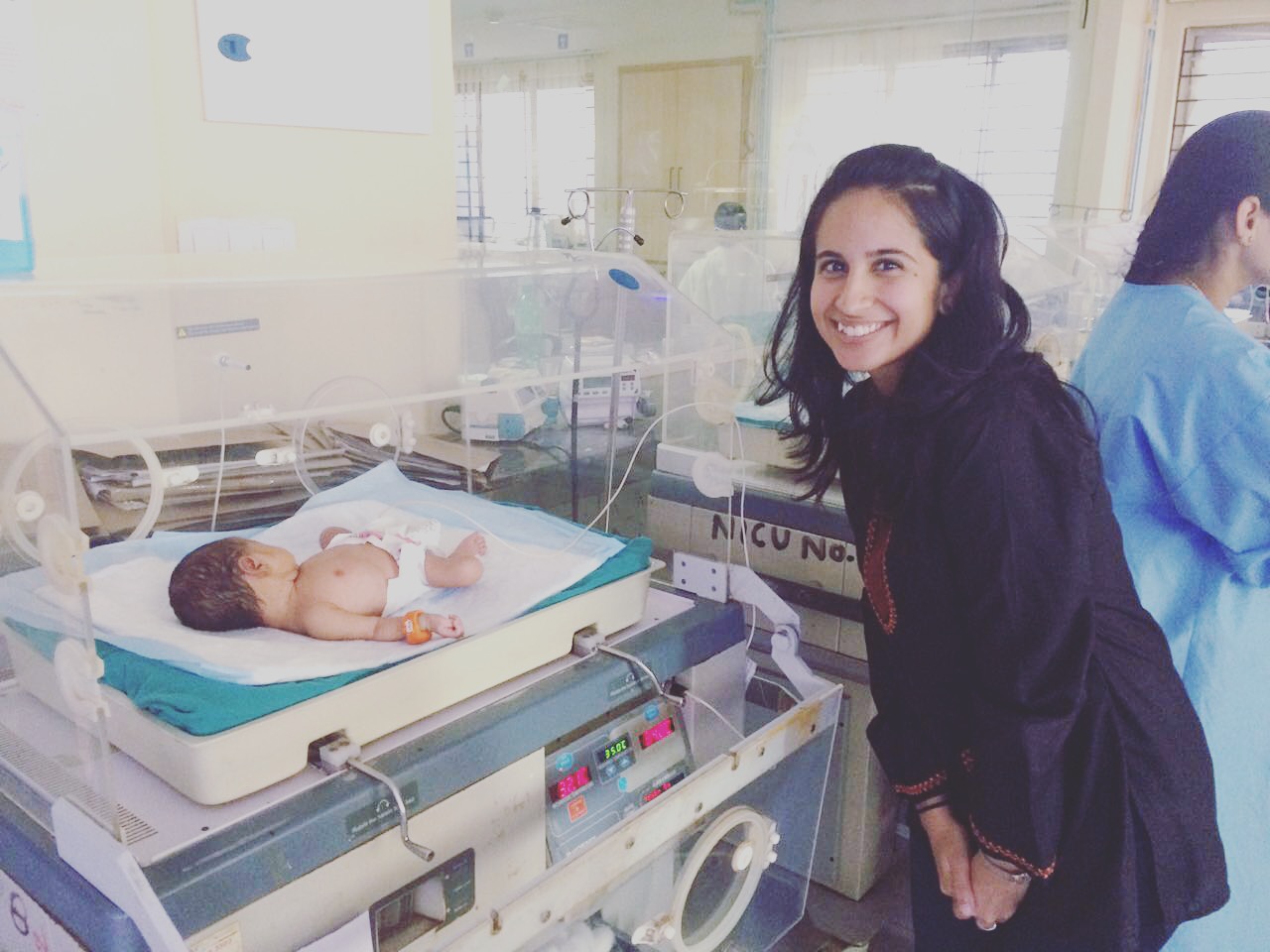 Babies born in low-resource settings have a lot of obstacles in their way—their parents (and sometimes even doctors) may not know what kinds of health issues they are at risk for; they may not have access to the best care, food, or medicine; and if a problem arises, there may not be the knowledge, or even ability, to get the baby help. I'm so proud to be working at an organization that tries to give babies – no matter what circumstances they're born under – more of a chance for a strong start. With our little bracelet, and the trainings we provide to nurses and parents, more babies can get the most out of that small window of opportunity during the first four weeks of life.
Find out more about BEMPU Health here.
Like this story? Or have something to share? Write to us: contact@thebetterindia.com, or connect with us on Facebook and Twitter.
NEW: Click here to get positive news on WhatsApp!