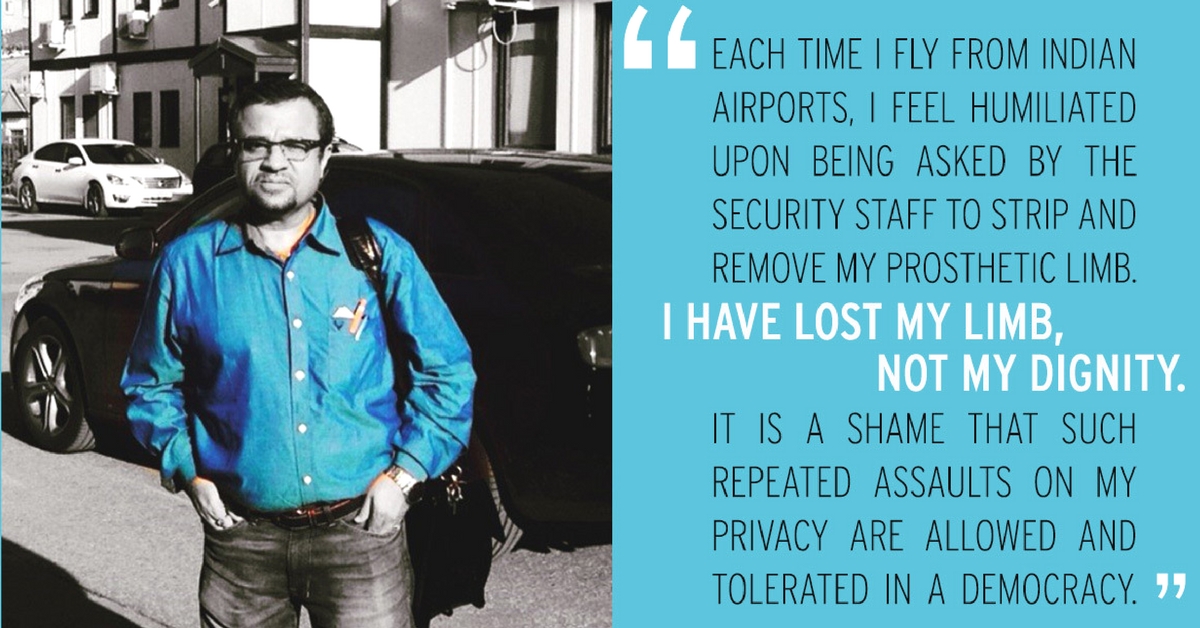 Rajesh Bhatia writes about his experiences at airports as an above-knee amputee, and why he started a campaign asking Bureau of Civil Aviation Security to make security procedures inclusive.
Rajesh Bhatia writes about his experiences at airports as an above-knee amputee, and why he started a campaign asking the Bureau of Civil Aviation Security to make security procedures inclusive.
I am an above-knee amputee since 1992, when I lost my leg to a fatal road accident. After the initial trauma, I marched ahead in my life and rose to among the top most echelons of one of India's largest multi-national companies.
I fly frequently for work, both domestically and internationally from several Indian airports.
Each time I pass through the security check points at the airports, I am treated like a criminal by CISF, the security staff, just because I use a prosthetic limb (artificial leg) for my mobility.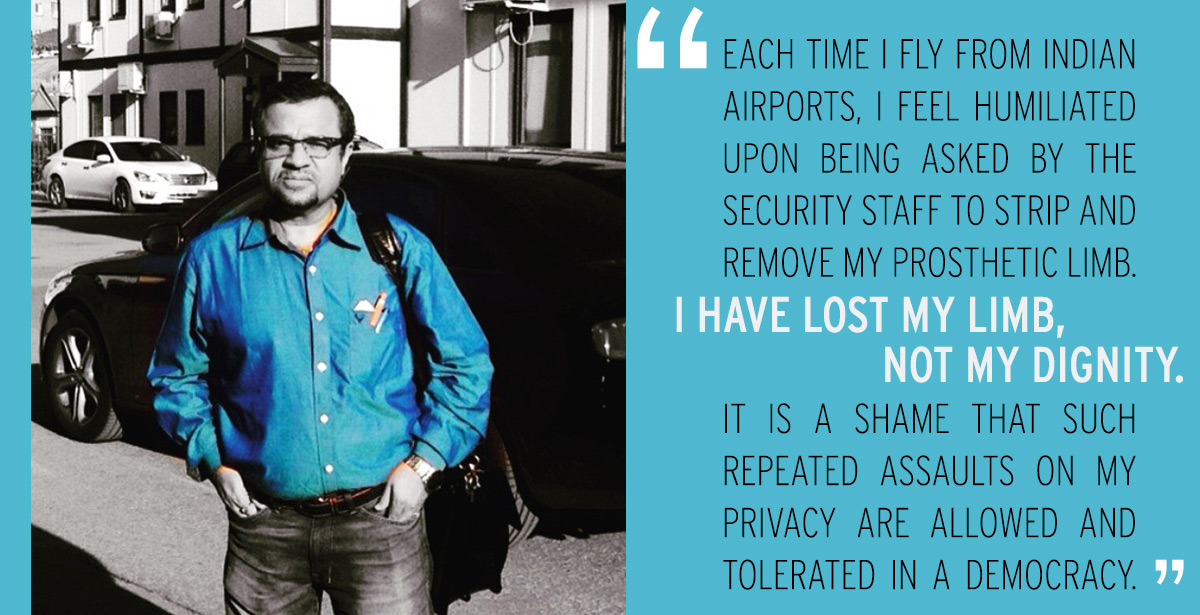 Having not received any training on the screening of persons with prosthetics, the security staff is generally clueless on how to handle my screening. I am asked and many times, even forced, to strip and to remove my prosthetic because they suspect that I might be hiding a gun or a knife in my prosthetic. The security staff then picks up my prosthetic and puts it on the x-ray machine as if it is a piece of luggage, while I am left immobile and in a state of agony praying that I receive my prosthetic undamaged. I have to then go through the process of putting on my prosthetic, which by then does not have enough suction to stay in place thereby putting my mobility and safety in jeopardy.
---
Also read: 13 Amazing Superheroes Featured in India's First Amputee Calendar Will Make You Rethink Disability
---
Let me tell you that the suction of a prosthetic does not allow even the air to pass through it. Then how can I hide a weapon in my prosthetic?
Imagine being harassed this way since October 2012, each time I have undertaken air travel! How would I feel? Even several women amputees, including Sudha Chandran, have been harassed in this manner.
On October 8, 2013, while I was leaving with my family for a vacation to Thailand from Delhi's IGI airport, the metal detector beeped owing to my prosthetic. I showed them my disability certificate. Yet the security staff seemed confused. After turning down my request for pat-down or ETD frisking, they forced me to strip in front of their entire staff and a CISF officer asked me repeatedly if I got married before or after my amputation.
I want to make it clear that CISF is not to be blamed. It is a puppet in the hands of Bureau of Civil Aviation Security India (BCAS), the organization that has laid down such humiliating screening procedures for PwDs.
The dictate of BCAS to CISF to regard PwDs, including amputees who use prosthetics, a bigger security risk; to ask them to strip and remove their prosthetic and, to make wheelchair users stand up – as they all may be carriers of explosives and weapons – is a violation of their human rights.
I have been informed by several PwDs that they do not undertake air travel for the fear of being humiliated. It has been my goal since my first harrowing experience with frisking in 2012, to be the voice of millions of PwDs in India. I would never like them to go through similar trauma with airport security. For that reason I launched my petition against BCAS on change.org and even my campaign's Rajesh Speaks's Facebook in 2013. I have not received any response from BCAS from the signatures on my petition.
I have also written several letters to former PM Manmohan Singh, PM Narendra Modi, Ministry of Civil Aviation (MoCA), CISF, CCPD (Office of the Chief Commissioner of PwDs) and others. Yet I got no response from them and in exceptional cases when I did hear back from them, including to my RTI and my letter to PM Narendra Modi, their offices ignored my concerns and simply passed on the buck to another organization.
I have travelled worldwide including to Europe, Italy, France, Germany, Ireland, Romania, Belgium, United States and Russia. The airport security at each one of these places treats me respectfully and simply frisks me with a pat-down process.
The entire screening procedures for PwDs and the insensitivity of BCAS and CISF need a humane face. They need to be sensitised. Isn't that more important than building fancier airports?
I am not asking that the national security & the security of fliers be compromised. I am asking BCAS to: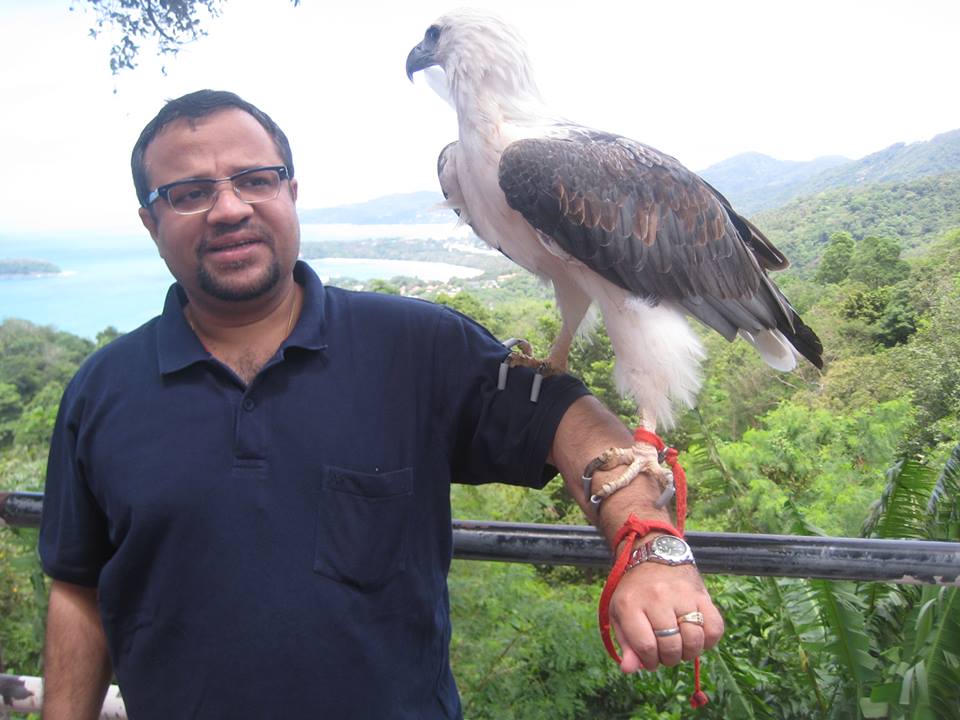 1) Lay down clear guidelines in its Standard Operating Procedure, SOP, for the security screening of PwDs;
2) Sensitize and train CISF in the respectful screening of PwDs;
3) Install full body scanners at Indian airports of the kind that are used at the airports in United States;
4) Enforce zero-tolerance policy for any discrimination of PwDs.
Raja Srivastava, Additional Director General BCAS, had given his word to me at a CISF training workshop on March 30, 2014, at which I was invited to present my thoughts on the frisking of people who use prosthetic, that he would be open to incorporating my suggestions in the SOP for screening of PwDs. However, even he has backed out of his word to me.
In May 2014, my sister Smiti Bhatia and I had conducted extensive research on the international security norms for PwDs and had written a manual under the guidance of disability advocates, on the "Screening Guidelines to be Followed by CISF for PwDs at Indian Airports." The manual abides by the world class screening procedures, and by the language of Convention of Rights of Persons with Disabilities (CRPD). It was also laid out by our teammate in a PPT with visuals. I had handed over the manual to Mr. Ajay Kumar and Mr. O.P. Singh, senior CISF officers, in June, 2014. They had approved the manual. However, BCAS has not included it in its SOP.
---
Also read: Cancer Robbed Her of Her Eyesight. But Not of Her Dream to Become an IAS Officer!
---
In May 2016, Supreme court had passed a judgement in Jeeja Ghosh's case against her discrimination by Spice Jet that "there should be a full recognition of the fact that persons with disability were integral part of the community, equal in dignity and entitled to enjoy the same human rights and freedoms as others." Jeeja Ghosh has Cerebral Palsy. She was de-boarded by the flight crew because of her disability.
By violating the human rights of PwDs, BCAS is in violation of the Supreme Court's judgement. It is a shame that such repeated assaults on the most vulnerable citizens of India are allowed in a democracy.
Following the ruling, Supreme Court had directed Director General of Civil Aviation to consult with civil society to ensure that air travel was non- discriminatory for PwDs. On June 27, 2016, the disability advocates, including Smiti and I, had submitted our comments, including our manual to DGCA. We have not received any response from DGCA.
I am asking BCAS and MoCA that my rights and those of PwDs be restored. I am not asking for charity. I am a law-abiding, tax-paying citizen of India.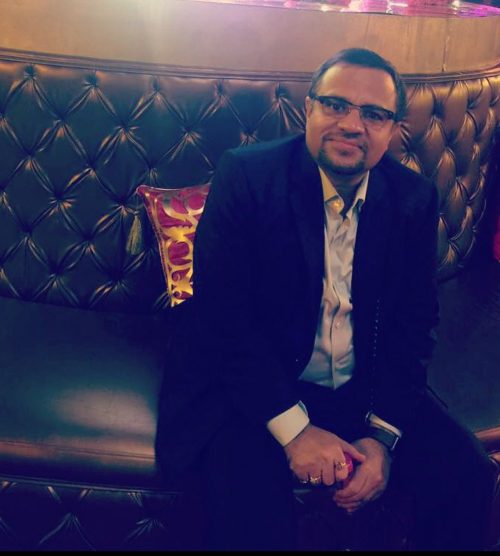 I want you all to stand up and support me by signing my petition here. I need a minimum of 100,000 signatures to persuade BCAS and MoCA to enforce the changes that I am seeking.
Also check out Rajesh Speaks on Facebook.
(Written by Rajesh Bhatia)
Like this story? Or have something to share? Write to us: contact@thebetterindia.com, or connect with us on Facebook and Twitter.
NEW: Click here to get positive news on WhatsApp!
We bring stories straight from the heart of India, to inspire millions and create a wave of impact. Our positive movement is growing bigger everyday, and we would love for you to join it.
Please contribute whatever you can, every little penny helps our team in bringing you more stories that support dreams and spread hope.