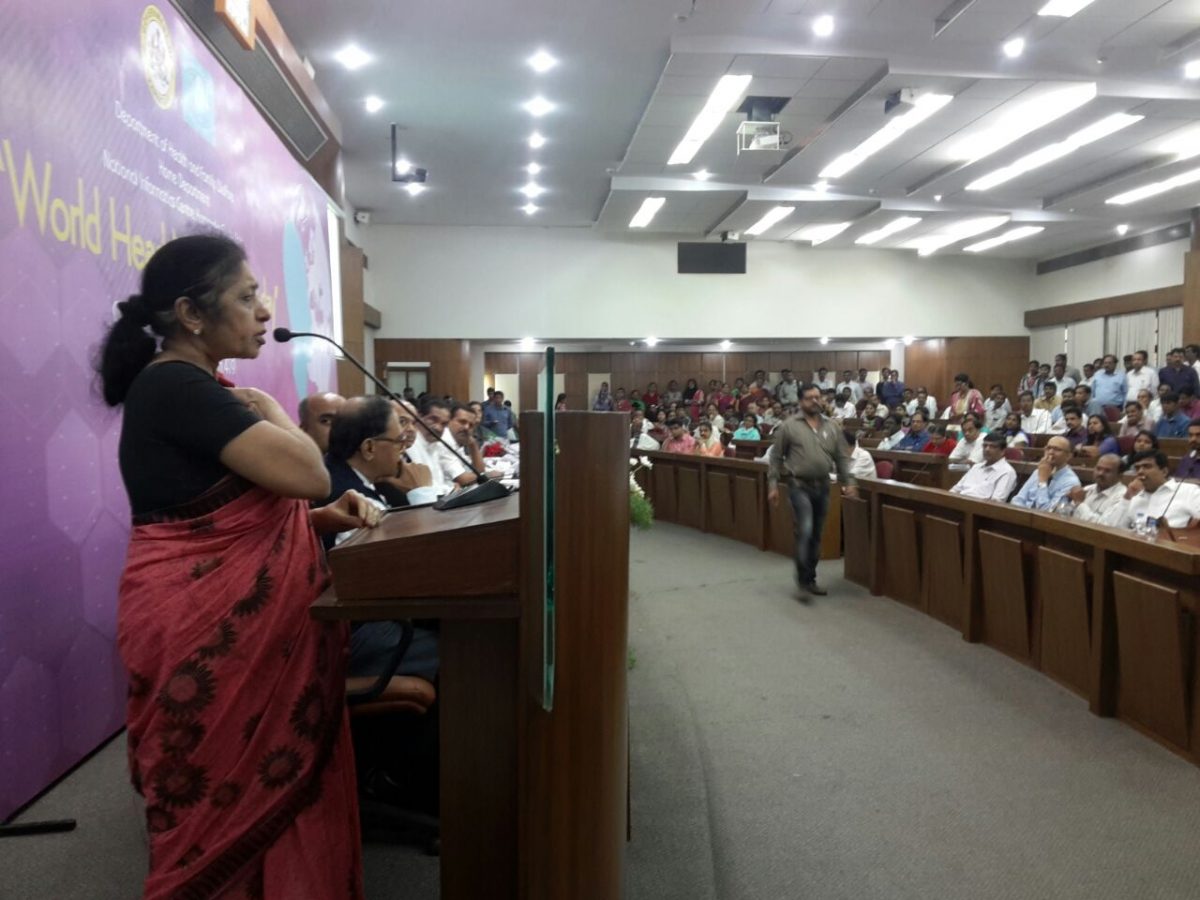 Meet Nalini Satyanarayan, a 70-year-old cancer survivor who is now championing the cause of cancer prevention.
Meet Nalini Satyanarayan, a 70-year-old cancer survivor who is now championing the cause of cancer prevention.
Diagnosed with vocal chord cancer in early 2010, Nalini Satyanarayan underwent a surgery successfully in April 2010 and took radiation therapy subsequently. But due to the location of the cancer, they had to remove her voice box, and she was fitted with a provox prosthesis during surgery. The prosthesis is a valve between the food pipe and the wind pipe. It helps one to speak by modulation of air. The international varieties of the prosthesis cost anywhere between ₹20,000 – 30,000. Currently Nalini uses the AUM prosthesis developed by an Indian oncologist, costing only ₹50.
Nalini's husband was a heavy smoker (making her an inadvertent passive smoker) who passed away due to cardiac ailments before her cancer was diagnosed. Despite the harrowing experience of conquering cancer, she very soon bounced back to a new normal life with confidence and determination.
Fortunately enough, her son, daughter, and grandchildren stood by her in this difficult time and are supportive till date, encouraging her each step of the way.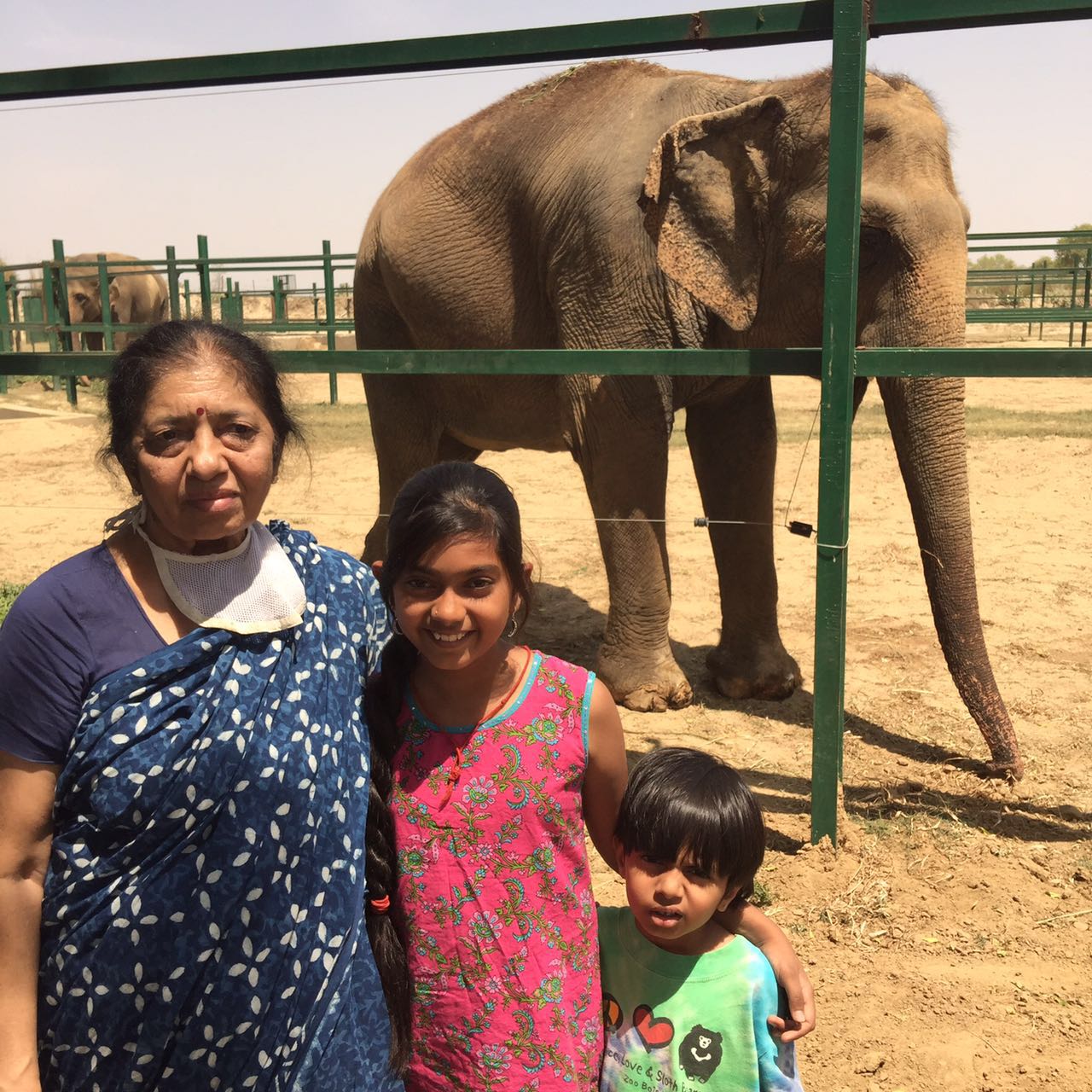 Tobacco use kills around 6 million people globally each year, of which almost 1 million people are from our country alone. In India, the economic burden of tobacco-related diseases was ₹1,40,500 crore for the year 2011-12, which is about 1.16 % of our GDP, and 12 % more than the combined State and Central Government expenditure on health in the same year.
It is unfortunate that innocent family members are subjected to the harms of tobacco apart from the user, who might or might not make an informed choice. Second-hand smoke is the combined mix of the smoke that comes from burning tobacco products such as cigarettes, beedis, cigars etc., and the smoke exhaled by the smoker. Studies have found this second-hand to contain more than 7,000 chemicals, of which 250 are harmful, and at least 69 are carcinogenic. Globally, about 6,00,000 deaths are due to exposure to second-hand smoke.
This smoke leads to a variety of ailments including cancers, heart and respiratory diseases, strokes, etc.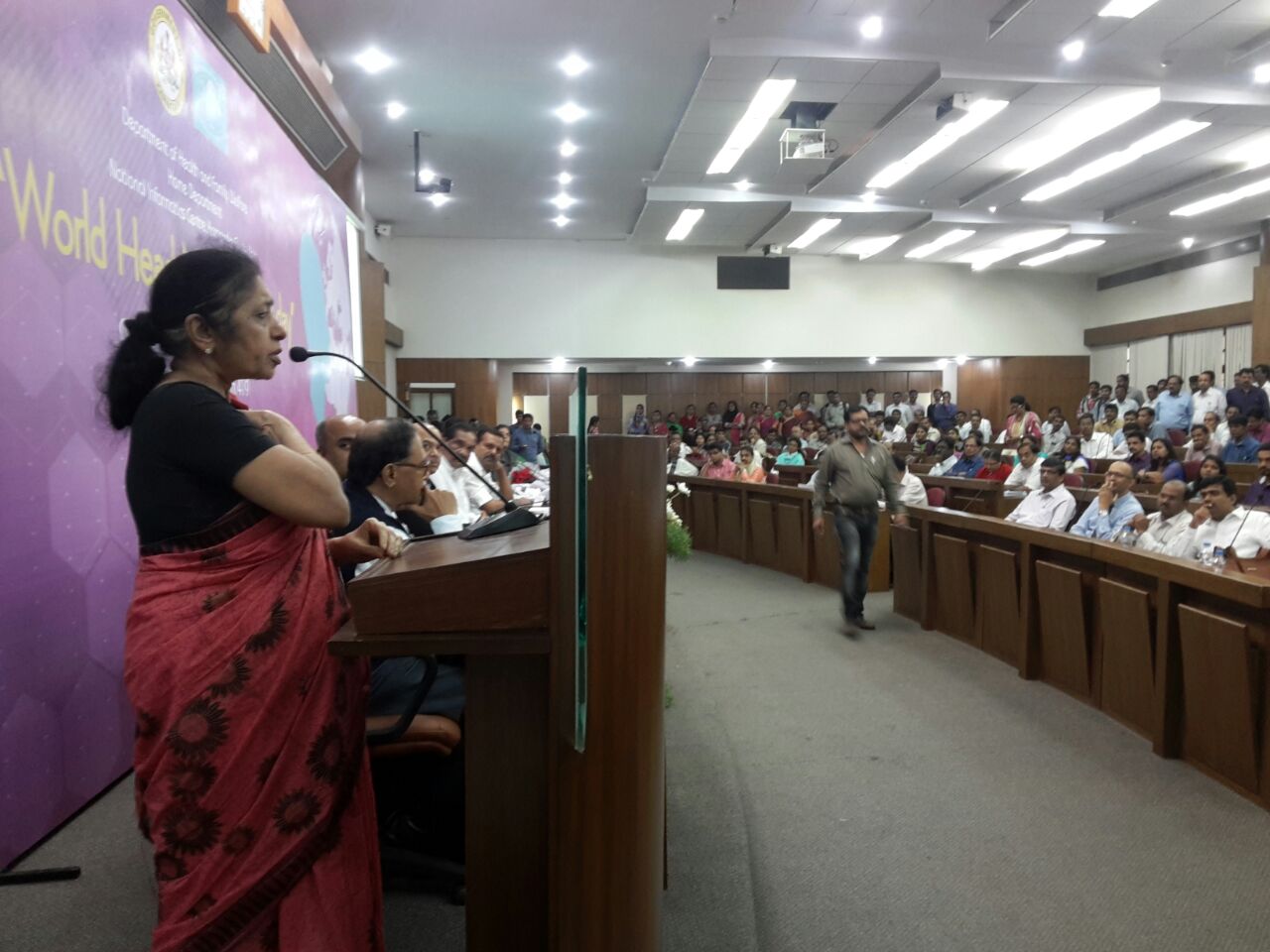 The above statistics do not convey the emotional suffering caused by tobacco use. Apart from the economic and financial impacts, tobacco cultivation also has significant environmental impacts, leading to large amounts of deforestation. Curing a kilogram of tobacco leaves requires 7-8 kg. of wood, and causes nutrient depletion in the soil.
Since her recovery, Nalini has reached out to as many individuals as possible, spreading the word on cancer prevention. She volunteers for trainings conducted on tobacco control for children, law enforcers, and other relevant audiences. She also counsels patients recovering from surgeries similar to hers who have lost voices and are learning to speak again.
Nalini helps them navigate this crucial time by instilling confidence in them and being a true role model.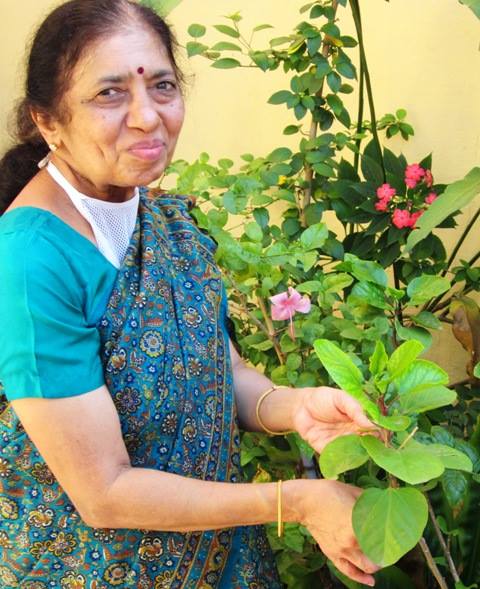 Nalini is a proud member of the Voice of Tobacco Victims, and the Pink Hope Support Group in HCG Global. Able to reach out to fellow survivors, she helps cancer patients lead a life of hope after the treatment. She is also a member of the University Women's Association. She runs two hostels for girls and women from rural areas who come to the city to study or work.
Very few victims of tobacco-related illnesses come back to mainstream society after undergoing disfiguring surgeries. Life has given Nalini a second chance, and she has grabbed it with both hands, becoming an inspiration for many. The Institute of Public Health is proud to associate with volunteers like her. These volunteers lend themselves to the cause of cancer prevention, protecting lakhs of young productive lives from this deadly addiction.
Cooking, cleaning, gardening, using public transport, inspiring children, sensitizing officials, or addressing the media—Nalini does it all with flair. She truly lives up to her motto, "Learn from yesterday, live for today, and hope for tomorrow!"
(The author is a Faculty Member working with the Institute of Public Health, Bengaluru (IPH)).
Help IPH strengthen Indian health systems by contributing to research, training, and policy support initiatives here.
Like this story? Or have something to share? Write to us: contact@thebetterindia.com, or connect with us on Facebook and Twitter.
NEW: Click here to get positive news on WhatsApp!