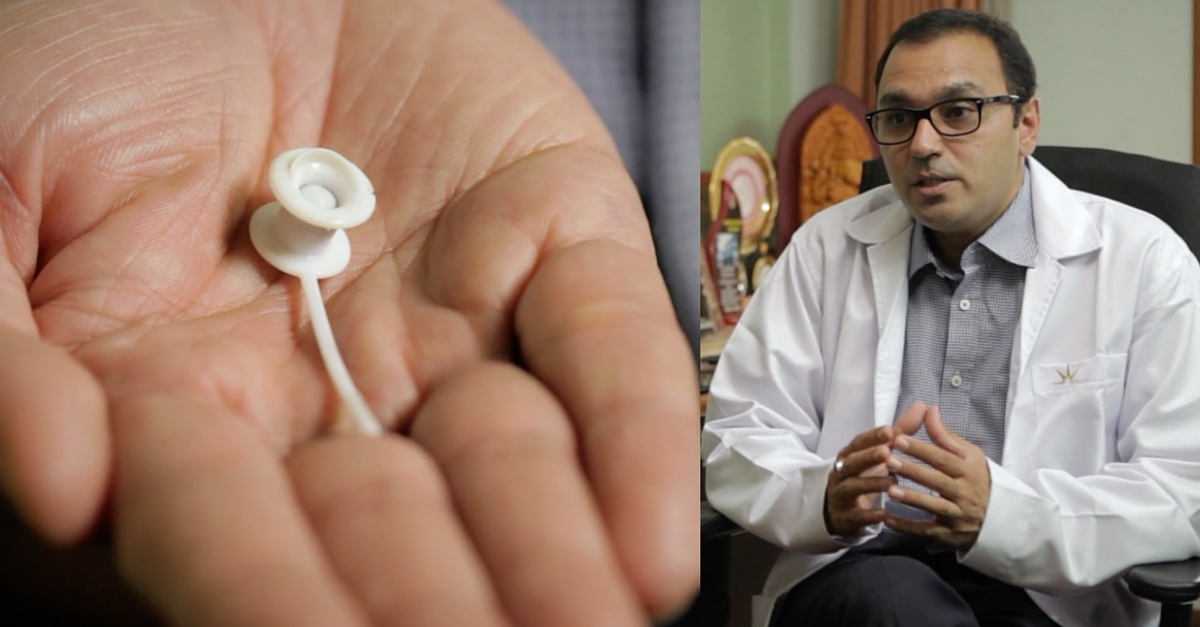 Dr. Vishal Rao, a Bangalore based oncologist, has developed a voice prosthesis that can help throat cancer patients speak after surgery. And unlike the extremely expensive ones available in the market today, this device will cost just Rs. 50.
Dr. Vishal Rao, a Bangalore based oncologist, has developed a voice prosthesis that can help throat cancer patients speak after surgery. And unlike the extremely expensive ones available in the market today, this device will cost just Rs. 50.
It had been over two months since a throat cancer patient from Kolkata had eaten properly. He was depressed, unable to speak or swallow, and was being fed with the help of a pipe through his nose. His financial condition made it very difficult for him to afford proper medical treatment. It was then that a doctor informed him about a surgeon in Bangalore who could be of help. So he travelled, met the surgeon and sought his treatment. After a procedure that lasted only five minutes, he was able to speak properly, swallow his food, and was even ready to travel back home – all thanks to Dr. Vishal Rao U.S.
"That day, when I came out from another surgery after about three hours, the Kolkata patient was still standing there, waiting for me. He was so emotionally overwhelmed that he just ran towards me and hugged me saying that he had never imagined getting his voice back would be so easy," says the 37-year-old doctor.
Dr. Rao is an oncologist and head and neck surgeon at the Bangalore-based HealthCare Global (HCG) Cancer Center. He has developed the Aum Voice Prosthesis – a voice prosthesis device that can help patients whose voice box has been removed, to speak and eat properly.
Unlike the currently available prostheses that cost anywhere between Rs. 15,000 and Rs. 30,000, and have to be replaced every six months, Dr. Rao's prosthesis will cost just Rs. 50.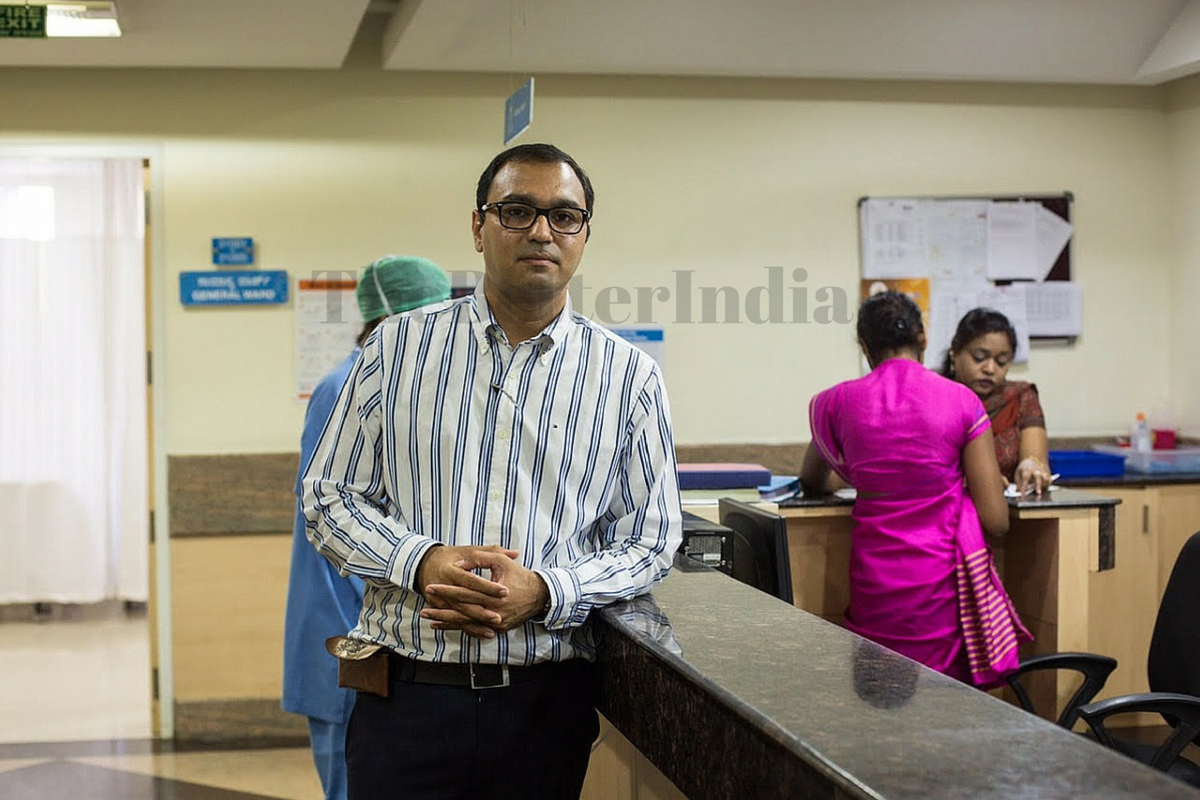 Voice prosthesis is a device made of silicone. It is used to help patients speak when the entire voice box, or larynx, has been removed. In such cases, the windpipe and food pipe are separated from each other, either at the time of the surgery or later, creating an opening between the two. The device is then placed in this opening. Dr. Rao explains that the voice box basically vibrates with the help of air provided from the lungs. The mechanism behind the prosthesis is that instead of the vocal cord vibrating, the food pipe is made to vibrate with the back end of the prosthesis sitting at the food pipe.
"If you send air into the food pipe through the lungs, it will vibrate, create noise, and that can be converted into intelligent speech with coordination from the brain. As food or water should not fall into the lungs, it is a one-way valve device," he elaborates. The device weighs 25 grams and is 2.5 cm long.
The foundation for Aum Voice Prosthesis was laid about two years ago, when a throat cancer patient from a remote Karnataka village came in to meet Dr. Rao.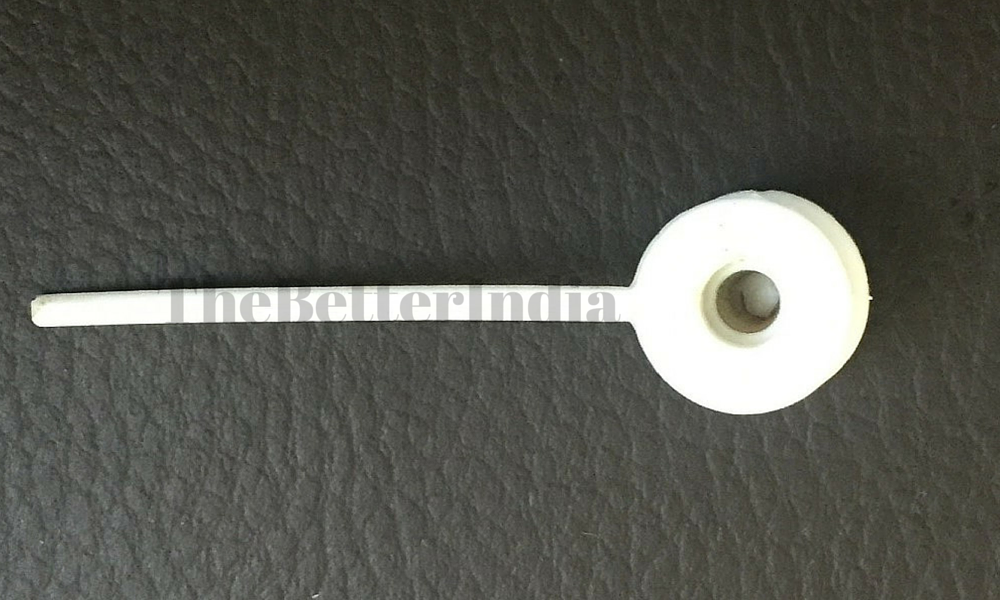 "That man had not eaten since about a month and he could not speak. After the cancer surgery, his voice box had been removed, but he could not afford the prosthesis. When he came to me, he did not find life worth living anymore," remembers Dr. Rao, who promised the patient that he would try and help.
Till then, every time he had encountered a case like this, Dr. Vishal had to contact some pharmaceutical companies, ask for discounts, raise funds, and arrange donations – but he had been able to help patients in spite of all this trouble. So raising funds was his first thought this time as well. But then, something amazing happened. "I would call it serendipity that right after the patient a friend walked in to meet me," he says. This friend, Shashank Mahes, promised that he would try and arrange the required funds but he also asked the doctor a simple question:
"Why are you dependent on all these people. Why don't you make something on your own?"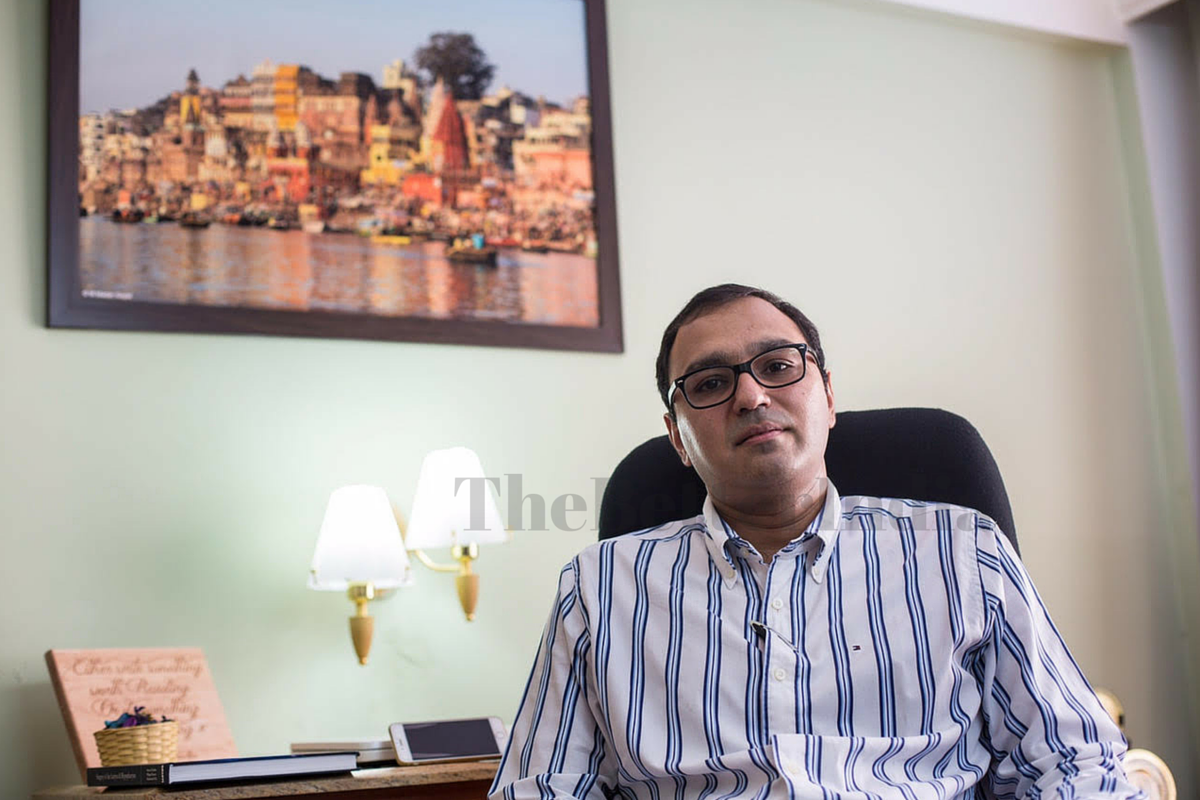 Dr. Rao felt that something like this was beyond his capacity. He was familiar with the technical side but didn't have the industrial expertise to turn his idea into a viable product. Fortunately, Shashank was willing to help him with that. They decided to collaborate for this cause – Dr. Rao got the entire technical plan ready and Shashank helped him convert it into reality using his expertise as an industrialist. They put in the required funds from their own pockets and developed the device.
"I never want to donate torn old clothes to the poor because they deserve more dignified donations. That's why I didn't want to create a medical product of cheaper quality only because my patients are poor. Don't they deserve the best? So we brought in the best materials," says Dr. Rao.
The duo has filed for a patent for the device; it will be available in the market by next month. They have also received approvals from scientific and ethical committees at HCG to start using the product on patients. Testing will begin on 30 patients initially.
Most voice prostheses are very costly because they are imported. Dr. Rao and his friend took two years to come up with the final product. But in order to keep it affordable, they decided not to charge for their time and effort.
"We believe that speech and communication are not a privilege but a right. We cannot hold them back from a patient only because he/she is poor," he says.
Dr. Rao has used the device on three patients so far. His aim is to study and fine tune it further, in the hope that its use will soon become widespread in every cancer centre in the country.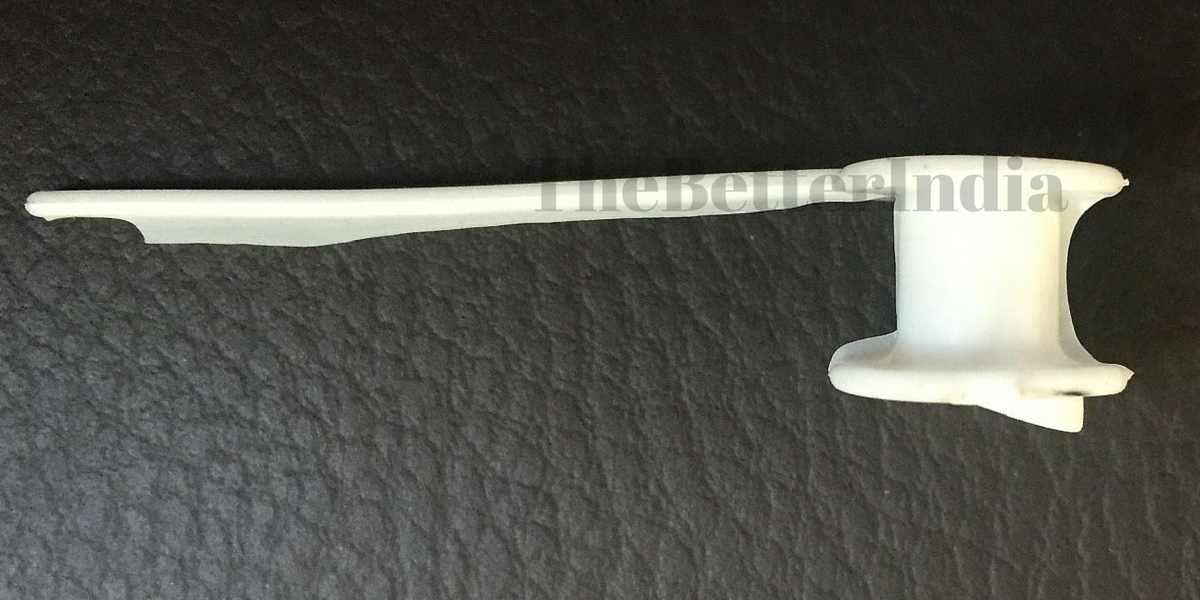 "My first patient was a watchman from Peenya. Two years ago, we arranged for his prosthesis with the help of donations. While the shelf life of the device is only six months, he used it for two years because he could not afford a replacement. Eventually, the device led to many complications. When he came in, I felt that he deserved the Aum Voice Prosthesis. And after the procedure, he happily called me in the middle of the night from his duty to tell me that the device is working well. That call gave me immense satisfaction," says the doctor, with pride.
Why is the device called 'Aum'?
"In older scriptures, 'Om' was written as 'Aum.' 'A' stands for creation, 'U' for sustenance and 'M' for annihilation. These are the three basic principles of our universe. When a person speaks again after losing his voice box, for me it is more like rebirth, like Aum being recreated, because it is the origin of all sound," concludes Dr. Rao.
Like this story? Or have something to share? Write to us: contact@thebetterindia.com, or connect with us on Facebook and Twitter (@thebetterindia).
We bring stories straight from the heart of India, to inspire millions and create a wave of impact. Our positive movement is growing bigger everyday, and we would love for you to join it.
Please contribute whatever you can, every little penny helps our team in bringing you more stories that support dreams and spread hope.