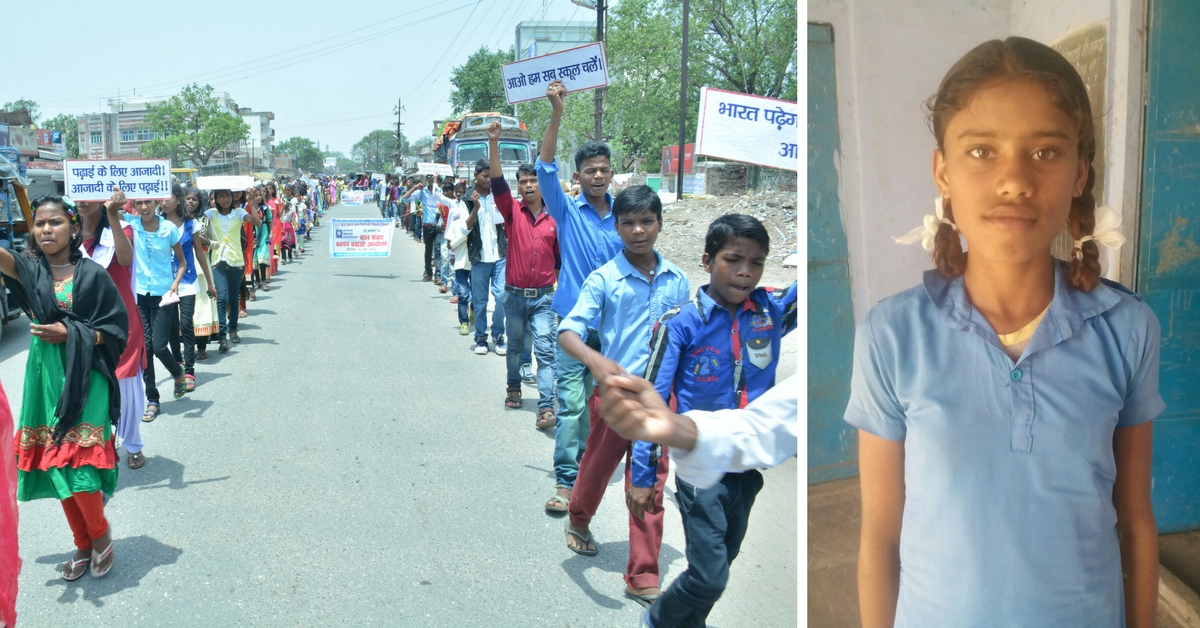 Casteism and discrimination is still a problem in many parts of rural India. This 13-year-old has initiated a fight against these social evils in her village, vowing to eradicate casteism, illiteracy, child marriage, and child labour.
Casteism and discrimination is still a problem in many parts of rural India. This 13-year-old has initiated a fight against these social evils in her village, vowing to eradicate casteism, illiteracy, child marriage, and child labour.
Arti Kumari hails from village Raipura in Alwar, Rajasthan. Her father, a jawaan in the Indian Army, is posted in conflict areas of Jammu. Her mother looks after four children, including Arti. A student of Class VIII, Arti studies in the Rajkiya Uchch Prathmik Vidyalaya (Government Primary School) with her siblings.
Arti's village comprises of many families from backward castes and tribes. The access to social spaces and village infrastructure depends very much on the caste of the person. Arti's family belongs to a higher caste, and therefore is economically and socially more comfortable than many in the community.
Despite the fact that Arti has never faced any discrimination, her zeal to take up the issue of casteism at such a young age amazes everyone. "How can you decide how to treat another person based on their caste? This isn't even something they choose for themselves," she asks passionately. One wonders about her motivation.
What makes a teenager worry about such societal systems in an environment where these are the socially accepted norms?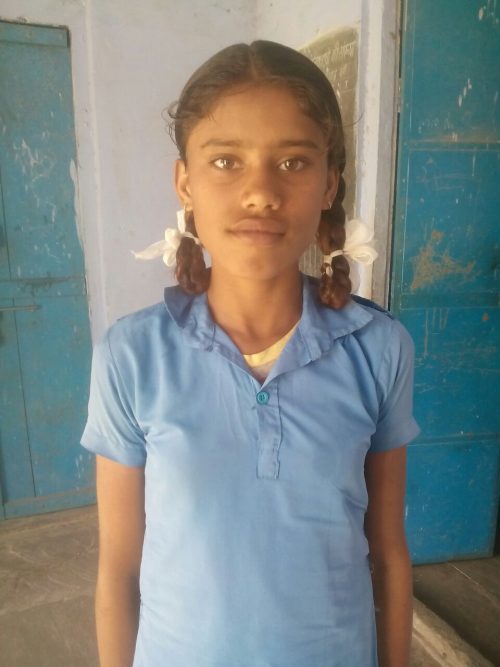 In Arti's own words, "I used to notice that none of the children from lower castes or the Banjara community went to school. Originally, it never bothered me. But after bhaiya told us about the opportunities that open up when you get educated, I started wondering, 'How would the future for these children be, without education?'"
This thought made Arti and other children determined to work to change this situation. As a result, today, all 96 children in her village are enrolled in schools around the area.
When BBA started its work here in 2015, every third child in the village was either out-of-school, or not enrolled. Many children worked in the stone quarries for a meagre sum of money.
The students enrolled in government schools were also not regular due to the disinterest and lack of teachers.
The area is also considered to be a source point for child trafficking. Lured by traffickers disguised as contractors, many poor families agree to send their children to work in cities. As a result, many children end up trafficked for illegal purposes.
The Banjara community, a historically nomadic tribe, lives on the outskirts of the village, ranking the lowest in the societal hierarchy. None of the Banjara children from here ever went to school until 2015.
Guided by the activists, Arti along with other children, tried to understand the rights children have. They were astonished to see how the rights of many children around them were violated regularly. This was especially common in the case of children from the Banjara and other low-caste communities. This realisation made the group ready to take the matter into their own hands.
Driven with the motivation to change the situation of children, Arti contested the Bal Panchayat elections and became an elected member.
A Bal Panchayat is a children's council, elected yearly in a democratic manner by children themselves.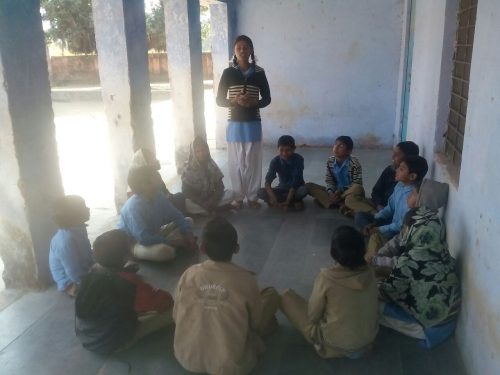 As a child leader, Arti, along with other children, organised rallies, door-to-door campaigns, and personal meetings with parents, highlighting the consequences of ill-practices like child marriage, child labour, and abuse and exploitation of children. They were even pivotal in stopping child marriages happening in their village with the support of village elders and activists.
Convincing the Banjara parents to send their children to school wasn't an easy task for this group. "Who will take the cattle out for grazing?" "Who will go earn for the family?" "Will the children from the upper caste even talk to our children?" Questions like these hounded the Bal Panchayat members.
Therefore, this group changed their strategy. They started regularly engaging the Banjara children in sports and playing with them. This developed a deeper relationship among them. Slowly, they convinced the Banjara children about the importance of education and play. Now, both Bal Panchayat members and the Banjara children tried to convince their parents, together, and eventually, the parents agreed to send their children to school.
With persistent efforts, the child leaders have enrolled over 33 children in school, including those from the Banjara community, in two years.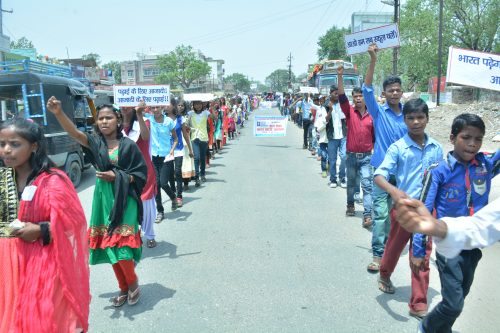 In the second year, the Bal Panchayat had a Banjara boy elected as the Sarpanch (head), which was groundbreaking. Arti, as the secretary of the council, continued focusing on regularization of education for children from the Banjara community. The group also campaigned against caste-based discrimination, and for improving the quality of education and infrastructure in their schools.
Arti has also spoken fearlessly against the caste system and reservations on many platforms like rallies, campaigns, etc. at the village level. She debates that reservations should be on the basis of one's economic condition, and the benefits should percolate down to the ones who need it the most.
These Bal Panchayat members come up with innovative ways to challenge various regressive practices. The latest happened on Makar Sankranti, a harvest festival observed in the village. They all decided to feast in the houses of children belonging to the so-called lower castes in the village.
This was quite revolutionary in a place where the caste matters more than the individual.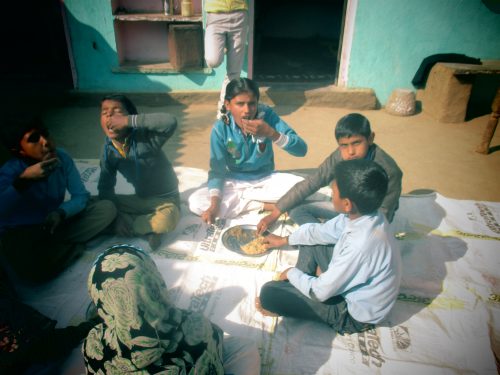 The Gram Panchayat also recognizes this Bal Panchayat and thus acts swiftly on children's concerns. Due to their impact, the Block Development Officer and other administrative officials also cooperate with them.
They have collectively been able to contribute to the village's development tremendously, especially the condition of schools. Improved attendance of enrolled children in school owing to regular teachers, improved meals, better student-teacher ratio, and better play grounds have been some of the major achievements of this collaboration.
At this point, the challenge for this group of resolute children is to get the route of an open drain adjacent to their school diverted. The drain overflows during the rains and spews waste around the school and on the play ground, making it inaccessible, and also creating foul smells.
"We have already communicated about this to the Gram Panchayat, and they have told us that they will act on this soon", says Arti, with a twinkle in her eyes that speaks of the confidence these kids have in themselves.
BBA – through its unique initiative Bal Mitra Gram – aims at bringing children together to understand, deliberate for, and protect their rights as children. This blog series highlights some of the stories of young leaders from these Bal Mitra Grams across the country.
Join the movement for promotion and protection of children in India, by contacting BBA over email, Facebook, Twitter, and Instagram.
Like this story? Or have something to share? Write to us: contact@thebetterindia.com, or connect with us on Facebook and Twitter.
NEW: Click here to get positive news on WhatsApp!