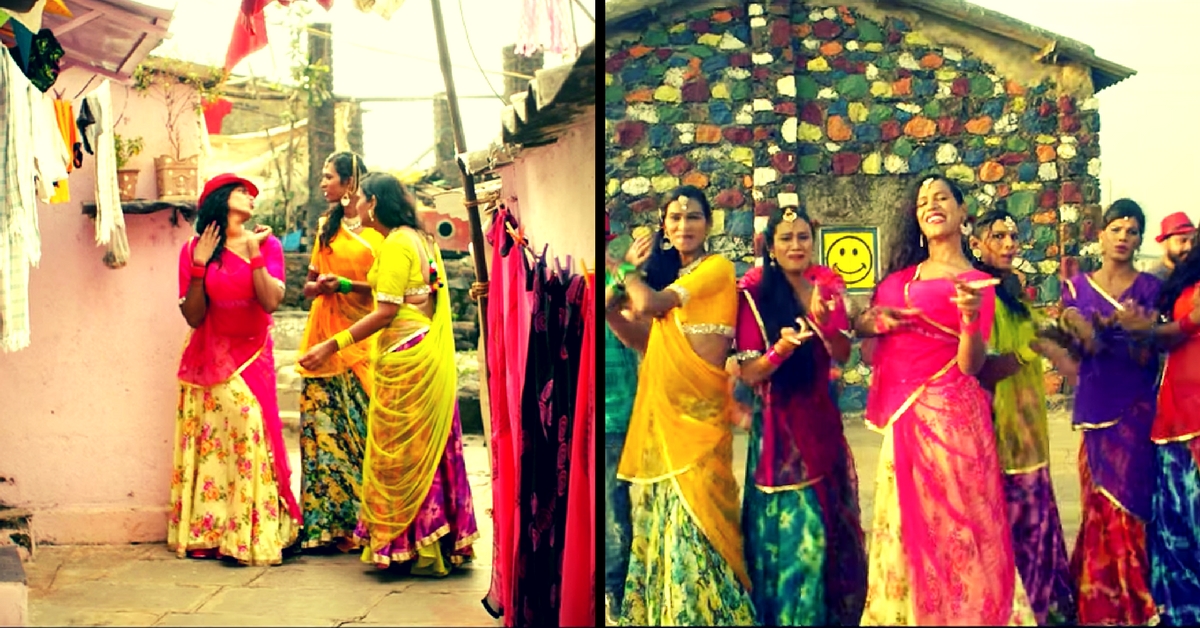 How India is finding new ways to tell transgender stories.
How India is finding new ways to tell transgender stories.
Neysara Rai's voice is muffled through the telephone, but her stance is crystal clear. Her concerns echo the frustration of thousands of transgender men and women across the country, at a media that often, unintentionally, perpetuates stereotypes of what defines the trans identity.
The truth is, what it means to be transgender in 21st century India is vastly different, depending on context.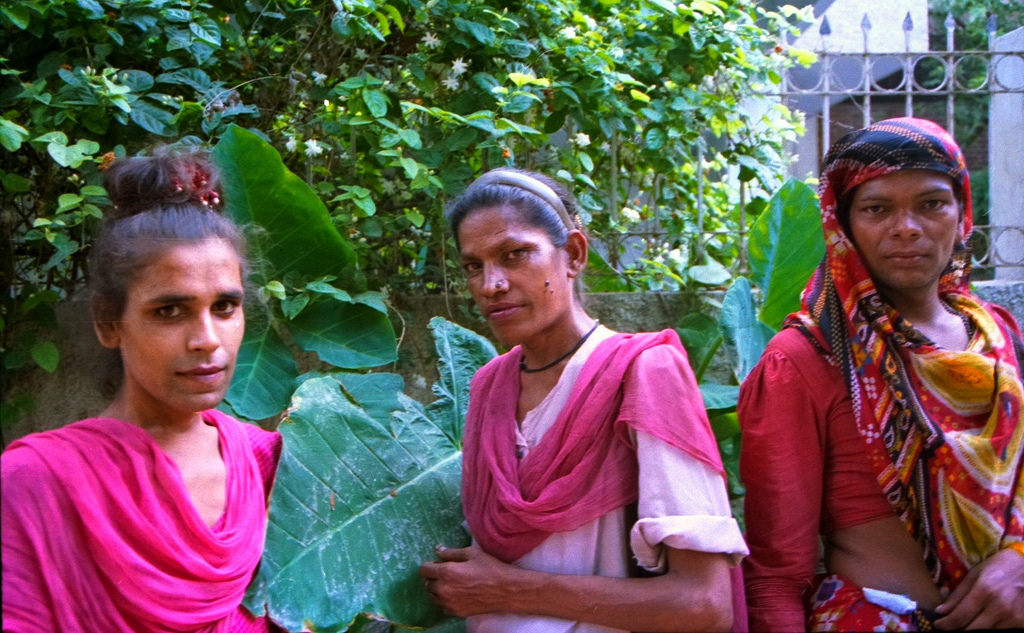 Despite the social backlash that the transgender community faces today, history tells a different story of the position they occupied in ancient Indian society. The Kama Sutra, written between 200 and 400 BC, refers to 'the third sex'; Hindu mythology describes half-male and half-female forms of Shiva; and Mughal courts widely respected eunuchs, employing them as consuls to the king.
Several modern Indian perspectives, on the other hand, reflect a dogged need to categorise the transgender community. The gender dysphoric are distinguished into stark categories rather than understood as gender identities scattered across a broad spectrum.
In a 2016 Tehelka article, an activist at the Targeted Intervention project of Society for Voluntary Agency (SOCVA) run by the Haryana State AIDS Control Society explains crudely, "There are three categories of MSM (men having sex with men). Some are kotis (transgenders), others are girias (homosexuals) and the third ones are double deckers (bi-sexuals)."
Even in art, literature, film and the media, there have been instances of the careless distortion of transgender stories. The term LGBTIQ (Lesbian Gay Bisexual Transgender Intersex and Questioning) is used interchangeably with the term transgender when, really, it is an umbrella term that includes (but is often irrelevant to) trans-discussions. Sexual identity (or one's sexual orientation) is often confused with gender identity (one's innermost concept of self as male, female, a blend of both, or neither). Not enough people understand that being transgender has nothing to do with sexual orientation.
Fortunately, some of this is rapidly changing.
The need for Indian transgender rhetoric to be homegrown, positive and devoid of misconceptions has been recognised by several in cinema and performing arts.
In this regard, Kerala seems to spearhead the movement: the 2016 edition of International Film Festival of Kerala (IFFK), conducted by the Kerala State Chalachitra Academy, incorporated a number of transgender-friendly initiatives including separate toilet facilities and registration options. The week-long fest included a category for films on sexual minorities for the first time, titled 'Gender Bender'.
"We thought it is important to have such initiatives for mainstream sexually marginalised communities and support them to live a life of dignity. There is overwhelming response from the community. We can already feel the vibrancy," says Sajitha Madathil, actress and programme consultant at IFFK.
She says the committee even has plans to include transgender board members in the next edition.
The Vibgyor International Film Festival, another annual festival in the state, also regularly showcases alternative films and sees participation from transgender communities from all over India.
In 2016, a photo exhibition at the Durbar Hall in Kochi titled 'Trans, a Transition for Life', showcased Harikrishnan G's photographs of transgender models Sheethal Shyam, Deepthi and Sonu. Speaking of the project, Sheethal Shyam, an activist who writes a queer column for Mathrubhumi Weekly, says, "In Kerala, fashion had always been dominated by certain codes and it was strictly confined to male and female. The exhibition completely changed this notion."
***
Neysara Rai is the founder of Transgender India, a non-funded peoples' movement comprising transpeople who have taken issue with how they are presented in the media. The 33-year-old from Mangalore, transgender herself, explains why this is important. "When a transgender person comes out to his or her family, a lot of times their families judge them based on media representations of transpeople."
Neysara says she receives between 15 and 20 calls a day from people holding successful jobs or studying at prestigious institutions who are, nonetheless, struggling with their gender identities. Her website also incorporates a dedicated forum for transgenders where support is lent and advice sought.
In the 'Talk' section Nikita, whose parents are unwilling to come to terms with her gender dysphoria, begins a thread 'Talked to Mom, went horribly.' Among the many comforting responses she receives, one from a user named Dianthe stands out.
'We've had years to come to terms with this, and some of us still don't fully accept ourselves. Our parents haven't had time at all. I know it hurts but they probably won't get what you're going through at the moment. I suppose the best we can do right now is try to be as independent, personally and financially, as possible. Build on our skills. We're trying to build our own lives after all. When we can't work on one part we can work on another. And of course the people on this forum are always here to help you out, sistah!'
***
Transgender Portrayals in Indian Cinema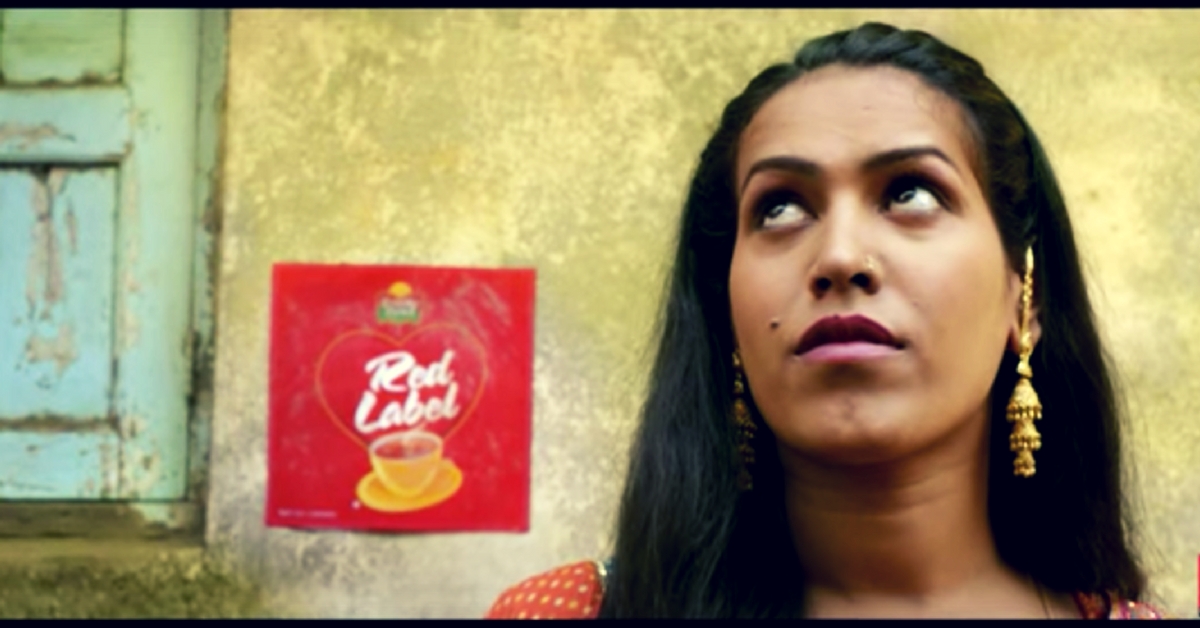 Growing up, Neysara noticed that depictions of transfolk in films were either restricted to clownish comic relief characters or hijiras.
In reality, those who identify as hijira generally belong to just one of many defined transgender communities, usually led by a guru, that operate as sororities of sorts in that its members are all hijira who collectively follow specific dharma, rules and customs. While many hijiras unfortunately depend on alms or sex work for sustenance, they also perform at birth ceremonies and weddings. Then there are others who don't belong to formal hijira communities but actively choose to identify as hijira. Rather than acknowledge these practices, media portrayals of transgenders commonly tend to offer little more than the general impression that hijira means transgender and vice versa.
"Hijira is not a translation for the word transgender," Neysara explains. "That's stereotyping. It's like saying all Indians are Hindus!"
Gopi Shankar Madurai, founder of Srishti Madurai and finalist for the 2016 Commonwealth Youth Worker Award, agrees.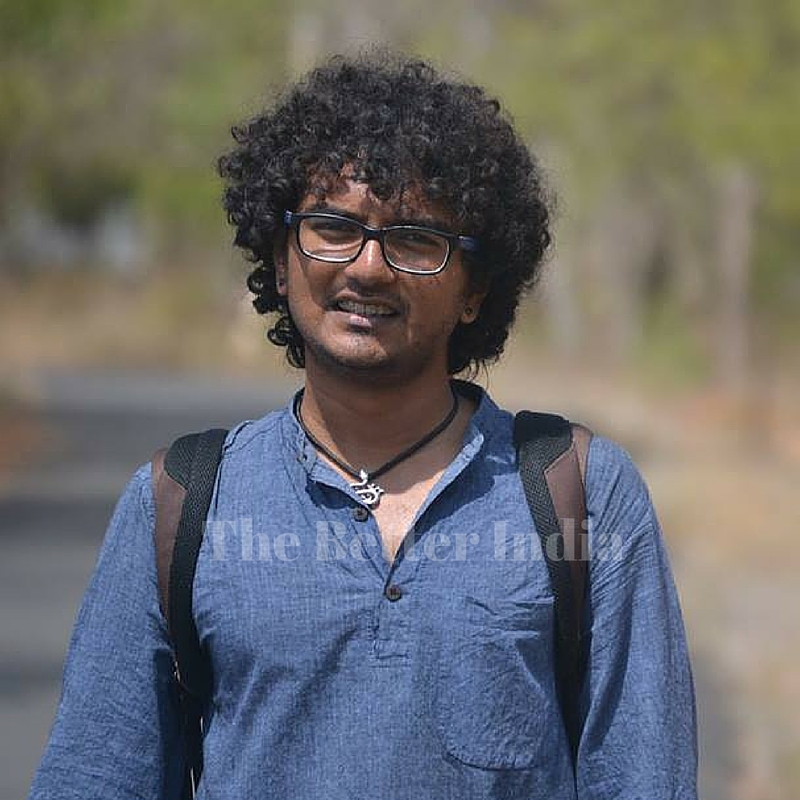 "The media is homogenising the entire trans community and stereotyping pre-existing notions, instead of breaking them. Moreover, the media likes weirdness and they make trans people look as weird as possible just to raise eyebrows and get more views."
Criticisms such as theirs recognise that transgender stories are being told in India today, but raise the question: are they being told right? According to recent responses, the good news is several of them are.
The Malabar Cultural Forum based in Kozhikode has been conducting a state-level cultural festival for transgenders, Orukkam, for the last few years. Unnikrishnan, an ICTC counsellor with the Government Hospital of Mahe, who has been part of the event describes it as inciting huge responses from transgenders and the general public alike.
Nileena Atholi, a young journalist at Mathrubhumi daily recently won the SBT Media Literary Award and the Ramnath Goenka Award for her series on the lives of transgenders titled Ardhajeevithangalude Arakshithavasthakal. Her aim was to give sexual minorities visibility and spread awareness about their issues. She believes that artistic expression has direct impact on the lives of struggling communities and feels it is important for them to "get many opportunities to prove their calibre and thereby enter the mainstream".
But her usage of the m-word rings alarm bells that toll for enforced normalisation. The problem with art for an issue is a universal one, wherein the boundary line between sensitivity and appropriation needs to be clearly demarcated. This is possible when, rather than focusing on making transgender mainstream, the point behind gender queer cinema is decidedly to communicate authenticity and challenge stereotypes.
Take for instance the popular Indian trans band 6 Pack Band who shimmied into the spotlight on a Yash Raj Films-tinted music video last year. Their first song (released as a Red Label ad), Sab Rab de Bande (We're All Children of God), was applauded for its heartwarming display of transgender life and Sonu Nigam's honeyed vocals. Their second, Ae Raju, featured Hrithik Roshan and the lyrics "Das rupiya signal pe jo maanga toh Shahrukh mera senti ho gaya." (All I did was beg for Rs. 10 at the signal and Shahrukh got sentimental.)
Neysara, who loved the first and hated the second, protests, "A progressive video doesn't say "'I'm begging, what's your problem?' I worry that while abroad trans videos are about telling trans stories, in India it is often about about selling a brand more than empowering."
***
Transparency in Trans Policy
Anil Arjunan, director of the NGO Chilla in Trivandrum thinks that the transgender policy introduced by the government is well-planned and ensures equal rights for everyone. The two important aspects of the policy he outlines are third gender ID cards and including a third 'other' column on application forms. The issue, according to him, is not with policy but with implementation. (He might have a point on that last score; Thottathil Raveendran, Mayor of Kozhikode Corporation, said he was not aware such a policy existed so the Corporation has not yet initiated any measures.)
Yet, transgender people themselves have little representation in legislation and feel that the government pays less attention to issues they are actually facing than ones they assume they are facing.
"What is transgender policy?" asks Neysara. "Trans law doesn't speak about rape law, marriage law, adoption law, inheritance law. All it speaks about are reservations and cards and quotas. That's not a big issue! I can get a passport, or a PAN card that says I am a woman or a transgender but I could have got those documents anyway. I need laws that will make my life better not another ID card!"
It is precisely because of this that it turns out the narrative of transgender stories through art is more important than ever.
Painter Nishad C.A. says, "Even when art cannot make a sudden change in public perceptions about LGBTIQ, it can make people familiar with their reality as it provides consistent exposure to their world."
For now, as far as the arts are concerned, the community is off to a promising start. Small steps preempt giant leaps and with more from within the country's transgender community sharing their stories one can hope for a day, not far off, when they are seen as more than just the T in LGBT.
To connect with a forum run entirely by transgender folks, visit Transgender India's Talk forum to discuss issues concerning transgender people and their families, or reach out for transgender help and support. 
Inputs from Letterbug.
Like this story? Or have something to share? Write to us: contact@thebetterindia.com, or connect with us on Facebook and Twitter.
NEW: Click here to get positive news on WhatsApp!
We bring stories straight from the heart of India, to inspire millions and create a wave of impact. Our positive movement is growing bigger everyday, and we would love for you to join it.
Please contribute whatever you can, every little penny helps our team in bringing you more stories that support dreams and spread hope.