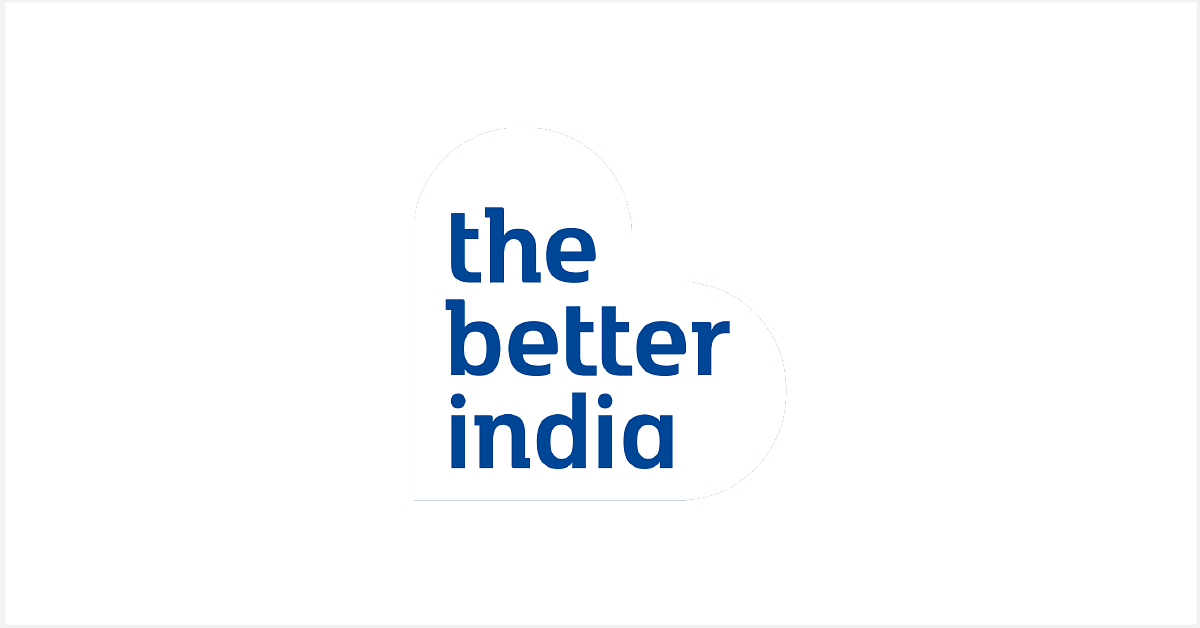 Om Creations Trust, a training centre for young adults with mental disabilities, has helped over 10,000 women build a life of dignity for themselves. Started with the vision of one woman, the organisation is helping them earn a living for themselves. This is how.
Om Creations Trust, a training centre for young adults with mental disabilities, has helped over 10,000 women build a life of dignity for themselves. Started with the vision of one woman, the organisation is helping them earn a living for themselves. This is how.
Sonali Mughdar is a 25-year-old Mumbai resident living with hearing and speech impairments and an intellectual disability. Her father passed away five years ago and her mother had to start working as a domestic help to take care of the family. Once Sonali's mother took up the job, she had to leave Sonali alone every day even though it was unsafe because of her mental condition. So about three years ago, she got Sonali enrolled at Om Creations Trust (OCT), a non-profit training centre for education and rehabilitation of mentally-challenged women aged 20 years and above. Initially, it was difficult for Sonali to adjust to the new environment. She was violent, irritable and would cry and scream without any reason.
Over time, the OCT staff learned ways of interacting with her using sign language and helped her calm down so that she could be trained. Today, Sonali works in the food department at Om Creations and earns a stipend to help her mother manage the household. She is one of the 60 women at OCT who have been trained to lead a meaningful life with dignity and self-worth.
Started over 25 years ago, Om Creations is the brainchild of Dr. Radhika Khanna who has dedicated her life to the betterment of mentally-challenged individuals. Radhika believes that persons with mental disabilities deserve a life of dignity.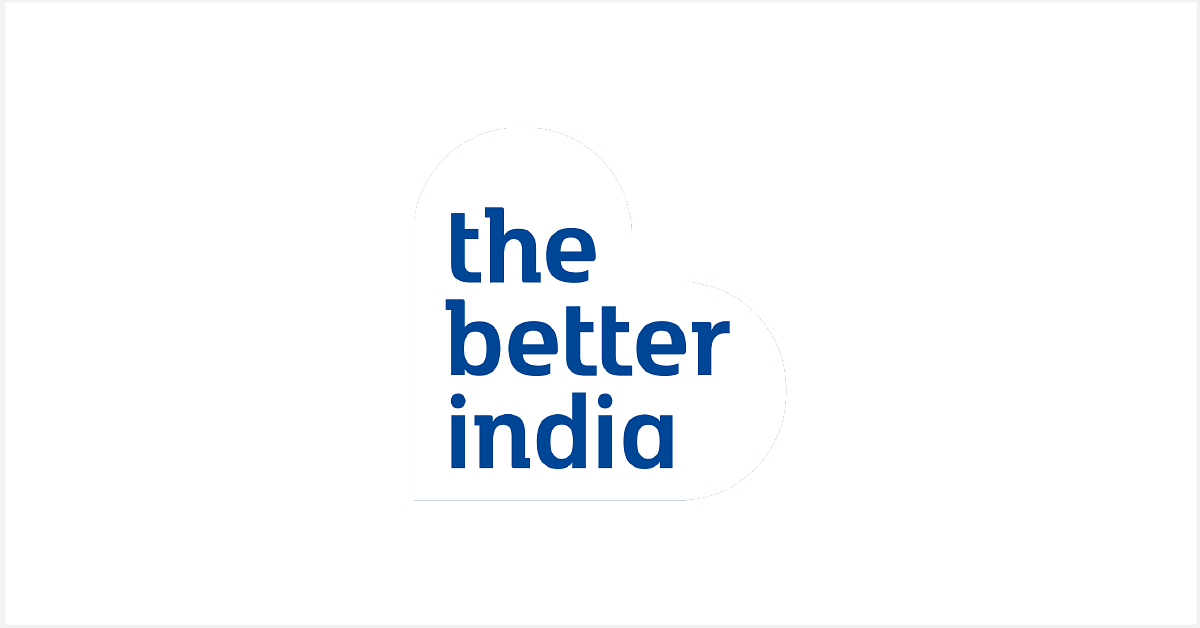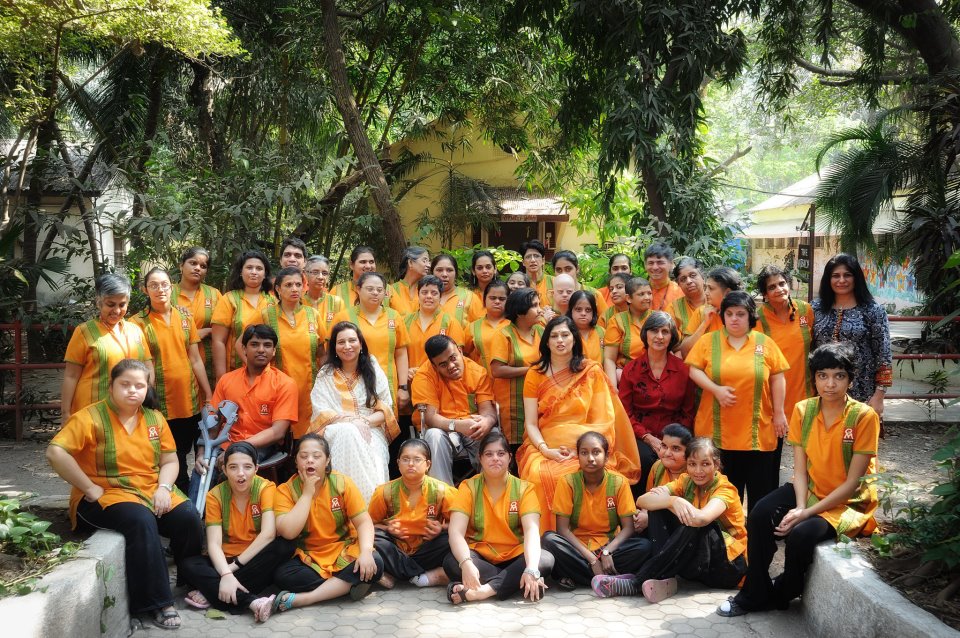 The 53-year-old was studying arts in her college days when she started volunteering at a school for children with mental disabilities. "It was the principal of that school who noticed how I could easily interact with these students and could feel for them. She motivated me to work in this field. I also felt that there was a lot of art in their strokes. Some of them were violent, some didn't sit at one place, but when given colours, they could come up with brilliant work. Art was the way to go. I thought instead of teaching them Algebra and alphabets, we should teach them art," she says.
---
You may also like: Despite Having Two Kids with Special Needs, This Couple Set out to Help Other Parents Like Them
---
Radhika went on to finish her doctorate in special education and started Om Creation in 1991 with just four students.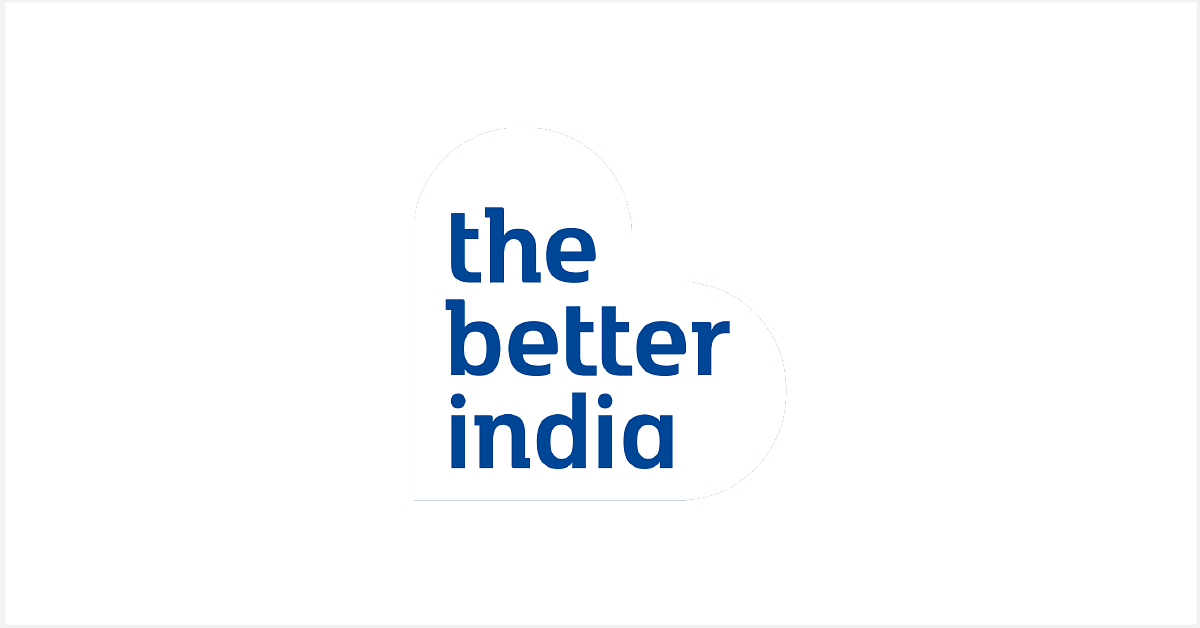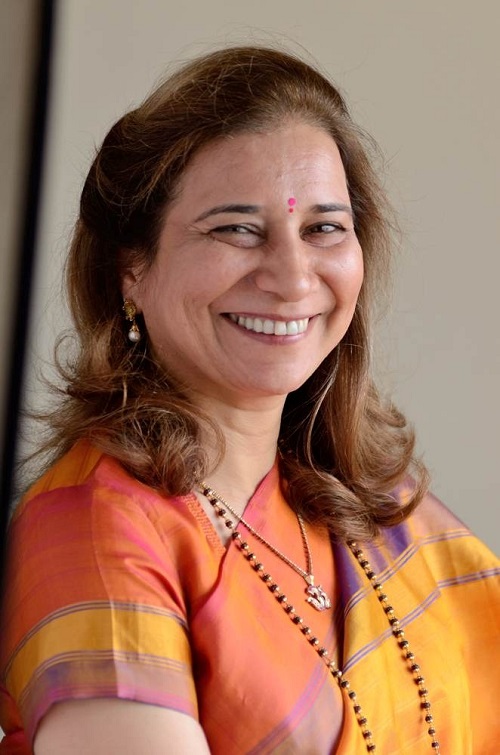 "I had finished a long research during my doctorate and had come to the conclusion that mentally-handicapped individuals can earn their own livelihood. It was now time to prove it to the world. I wanted to give my students dignity. But there were no facilities for them at the time. So you had to look out of the box," she says.
She developed a five-year-long diploma course for girls with mental disabilities. This includes arts workshops, communication lessons and skills training like painting, sculpting, baking, cooking, chocolate making, gift packing, etc. The course is conducted at S P J Sadhana School, a special school that enrolls children above the age of three. Once they finish the diploma, the girls come to Om Creations that has three centres across Mumbai. Here they work on specialising in any particular skill of their choice.
The courses include Om foods, Om arts and craft, etc. The girls then search for employment opportunities.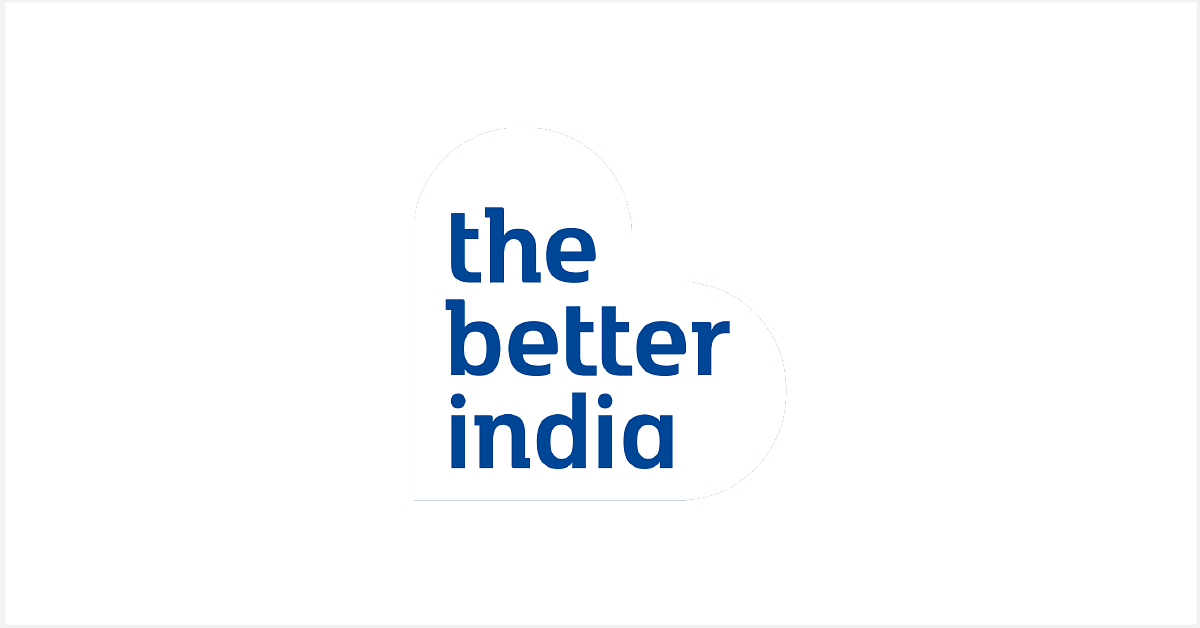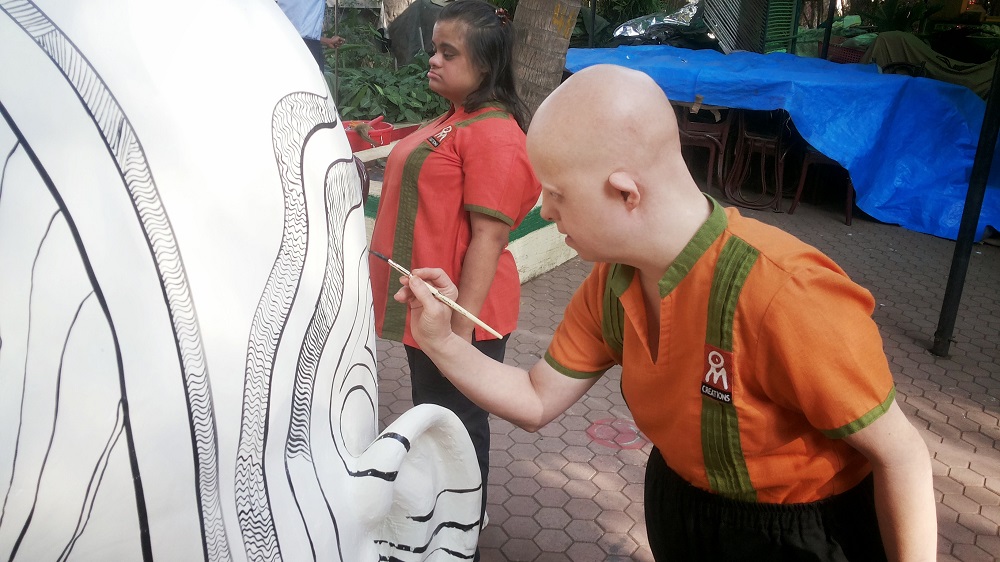 Radhika claims that the programme has 93% success rate. While some of the students continue working in different departments at Om Creations itself, some go for jobs outside. The Om Creations' products they sell include paintings, gift bags, wallets, scarves and food. According to Radhika, the day-to-day activities contribute to a creative healing therapy for these young adults. Over the years, Om Creations has worked with over 10,000 women.
They suffer from different mental challenges like dyslexia, Down's syndrome, etc.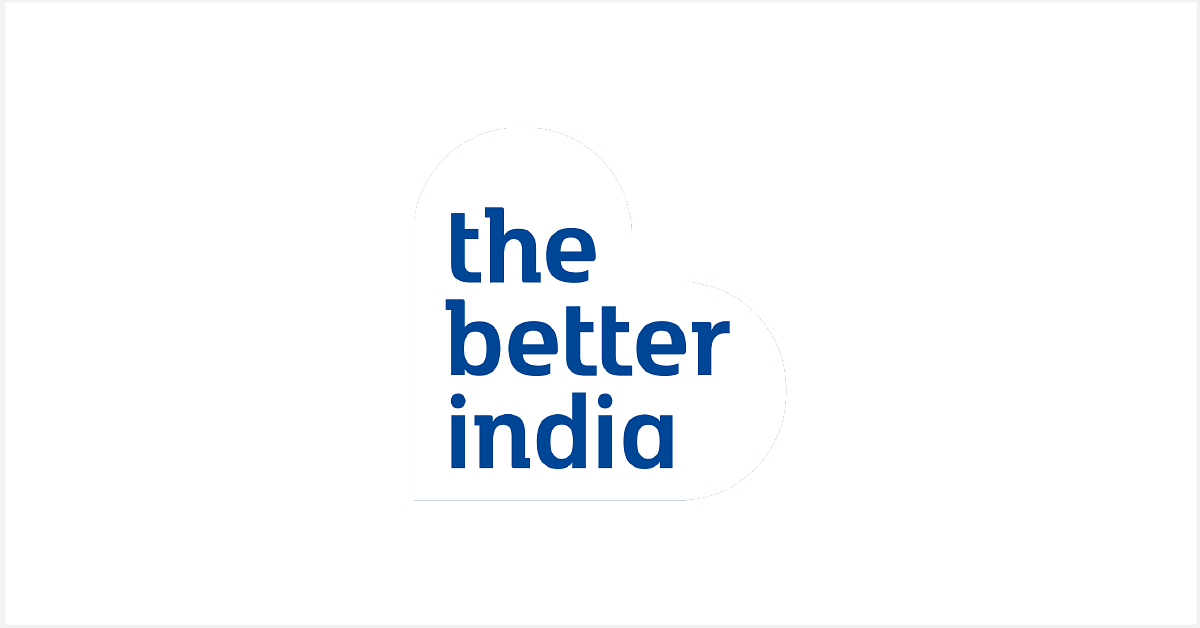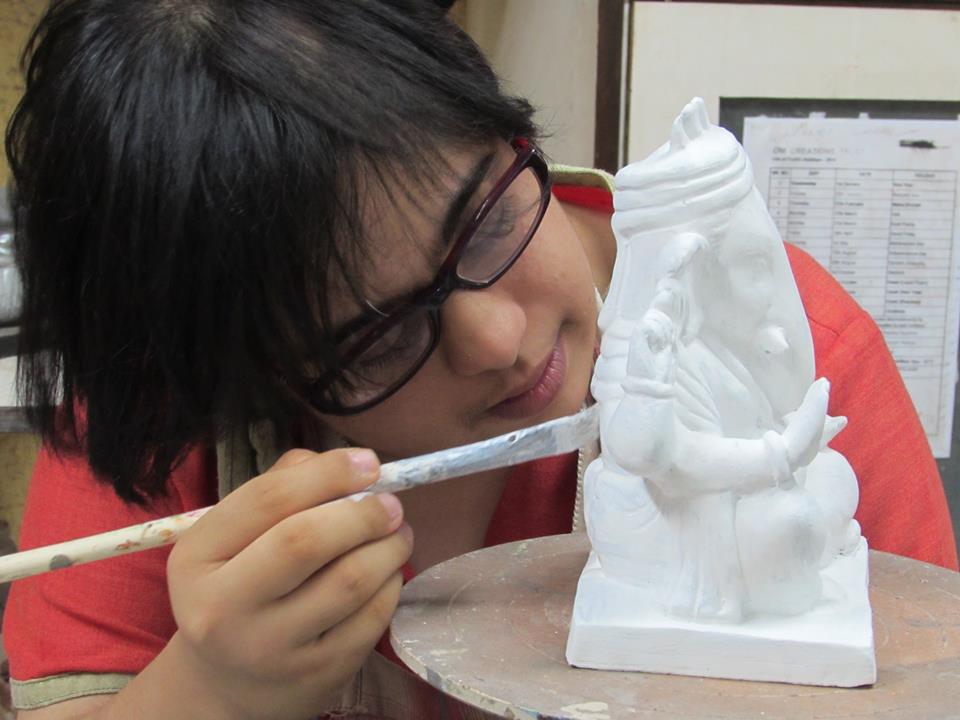 "Mental illness and mental challenges are different areas – those with mental challenges need a healthy motivating programme where they can work towards a healthier brain by being involved in activities. They need these opportunities more than medicines. Art is a psychotherapeutic service that provides major benefits" says Radhika.
---
You may also like: For This Fingerless Cobbler at a Delhi Street Corner, Every Day of Work Is an Act of Courage
---
A few parents of young adults from the first batch of S P J Sadhana School also realised the need for an organisation where their children could put their skills into practice and earn a living to lead a meaningful life. They joined Radhika in her journey.
Talking about the initial challenges, she adds that most people had no faith in individuals with disabilities and so her work was also to change their mind-sets.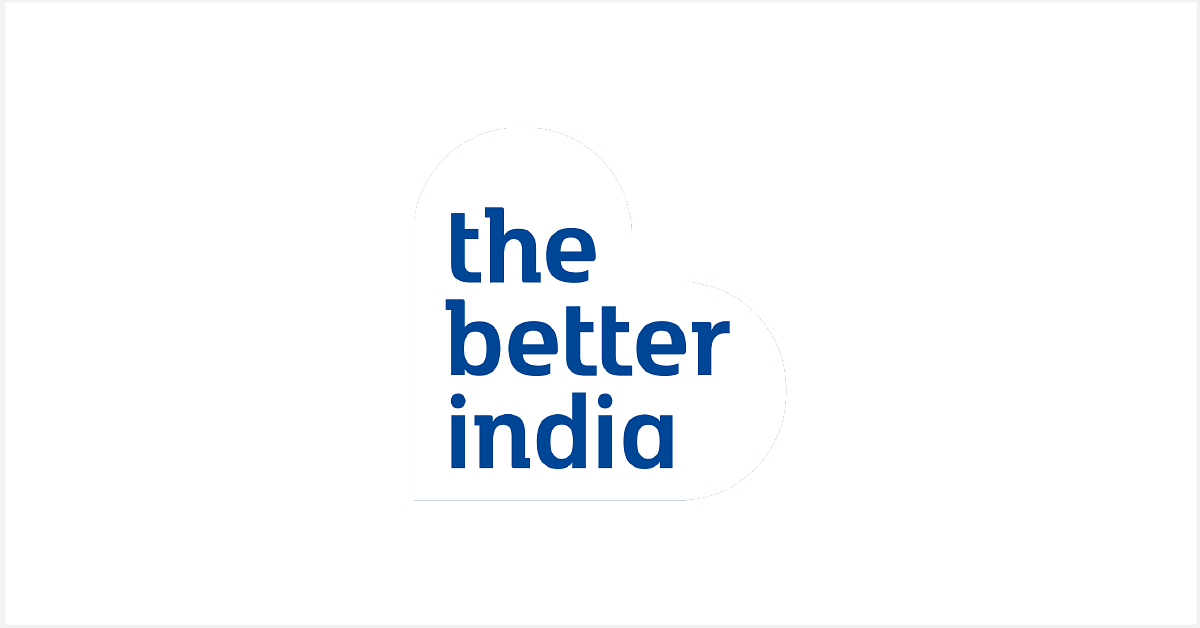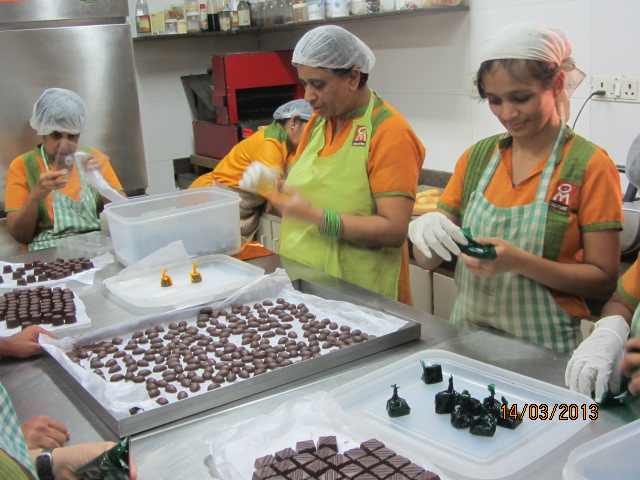 Up to 40% of girls at Om Creations are from low-income backgrounds. There are a total of 17 specialists and few caretakers across all centres. Even though arranging funds has been a constant struggle for Radhika, her team is persevering with the help of friends, family members, and donors. Om Creations is now working towards developing nine skill centres where the girls can live and work.
"The main aim is that the girls should get a meaningful payback. Many of these girls would have otherwise been locked in a room somewhere. We create an effective environment for change. They are respected at homes and are not looked as burdens. Instead of making them consumers of tax, I wanted to help them become taxpayers," Radhika concludes with a proud smile.
To know more about Om Creations and contribute, visit here.
Like this story? Or have something to share? Write to us: contact@thebetterindia.com, or connect with us on Facebook and Twitter.
NEW: Click here to get positive news on WhatsApp!