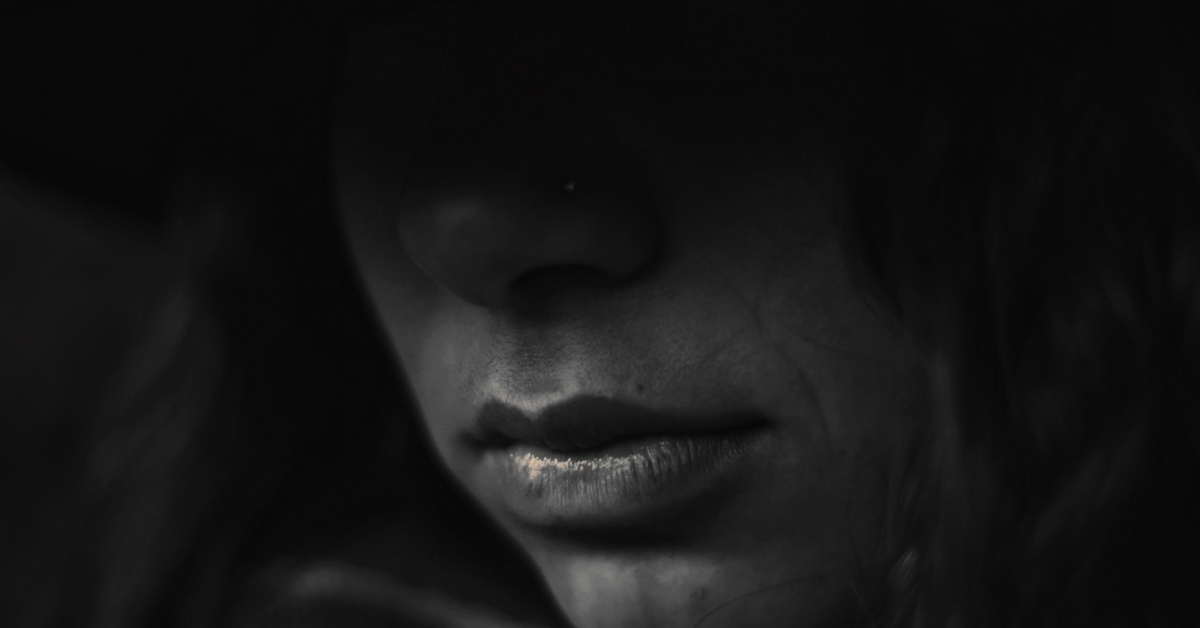 Living with depression can be particularly different in Indian society, where misconceptions about the disorder are common and widely prevalent. An author talks about the difficulties she faced in explaining her condition to neighbours and society, which eventually pushed her to relocate to Thailand.
Living with depression can be particularly different in Indian society, where misconceptions about the disorder are common and widely prevalent. An author talks about the difficulties she faced in explaining her condition to neighbours and society, which eventually pushed her to relocate to Thailand.
Non compos mentis, deranged, demented, crazy, unhinged, nuts, bonkers, etc. are just some words thrown at anyone who doesn't conform to the 'social' standards of acceptable behaviour. However, today, one in every 20 people in India suffers from depression, according a recent survey conducted by the National Institute of Mental Health and Neuro Sciences in 12 states. So, is a whopping 10 % of Indians 'nuts'?
For most people, to even recognise that they may be suffering from clinical depression doesn't come easy. There is little to no awareness, and treatment that is affordable isn't easy to find. There are NGOs working in the area but they have limited scope and reach, and popular culture depictions of mental health medicines make it look like a really bad idea and further promote ideas of shame and the stigma associated with the disease.
Drawing from real-life experience and exhaustive research, Shubhrata Prakash shares her expert knowledge on what it means to have depression, in The D Word: A Survivor's Guide to Depression, published by Pan Macmillan. An excerpt.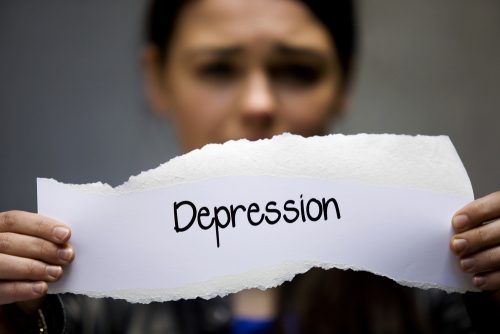 Suddenly, I had misgivings about this move. We were living quite a comfortable life in Ahmedabad. We had not yet completed two years there. From Chennai to Delhi to Ahmedabad to Bangkok – all within a span of four years – was too much dislocation. The biggest concern was my illness, and availability of related healthcare in Bangkok. It is a well-known fact that India is a very strong medical centre with the best of healthcare facilities. And we had lived in cities like Chennai and Ahmedabad, which have the best healthcare facilities in India. I had settled in well with my therapist, and counselling is a cultural thing. However, an order is an order, and willy-nilly I agreed. My husband and parents convinced me to look at the positive side of it. As it is, I was in no position to go to work. Time off from work in Bangkok also meant time to heal and get well.
I was also too tired of explaining my illness to people I met all the time. "Depression? But why are you depressed? You have everything one could want in life." Yes, I know, but what to do, being depressed is my hobby. "Be strong!" Yes, I am so weak that I walked into my UPSC interview two weeks after my heart surgery and still scored a high rank. I am so weak that during my student days, I used to stay in Delhi on my own with my friends, and would do the Delhi–Patna commute alone while in my teens. I am so weak that I gave up a high-paying job at Leo Burnett for the uncertainty that the UPSC Civil Services exams are. And I am so weak that when my husband was hospitalised with a platelet count of 3,000, I single-handedly managed that first and critical day alone, before the cavalry came in the next day. "Depression? You look pretty normal!" Sorry, I forgot to wear my tattered rags today, and sorry, my hair is not matted today. "Look at so-and-so. Look at what a mess their life is. Still they are not depressed. You should learn from them," or "Oh, I went through such-and-such a thing in life but I found a way out and didn't go into depression." Good for them or good for you. I got depression only delivering a baby.
Of course, all the difficult times in my life that I fought through without developing major depression don't count, do they?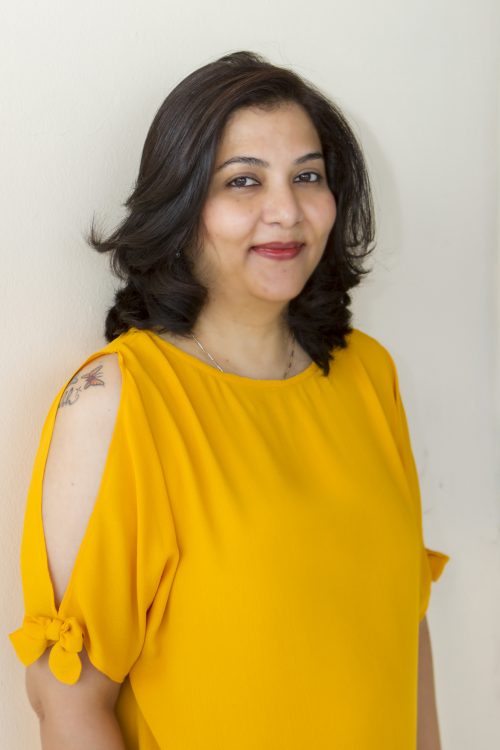 "You should just pull yourself up and say 'get out' to Depression." Aww … how could I? I love depression and all its friends – anxiety, irritability, depersonalisation, derealisation – so much that I can't live without them. I have to see them once daily at least. "Your poor husband! He has to put up with so much!!" Oh, he is not really my husband – we are living in sin. He did not legally marry me and take responsibility for me. He did not take marital vows around the holy fire promising to protect me. And if it was the other way round, I would have left him and run away, would I have not? Or, by the way, is it that you are jealous of our love?
So, in this scenario, with society driving me crazier than I already had become, it was probably a blessing in disguise to shift to Bangkok. But there were problems that remained. I loved writing and had been writing since I was a child. The writing of this book would require time. So, before we left India, I wanted to write something for publication that would give satisfaction to the writer in me. Who knows how that might help in the healing process?
My blog was doing well, though on a very small scale.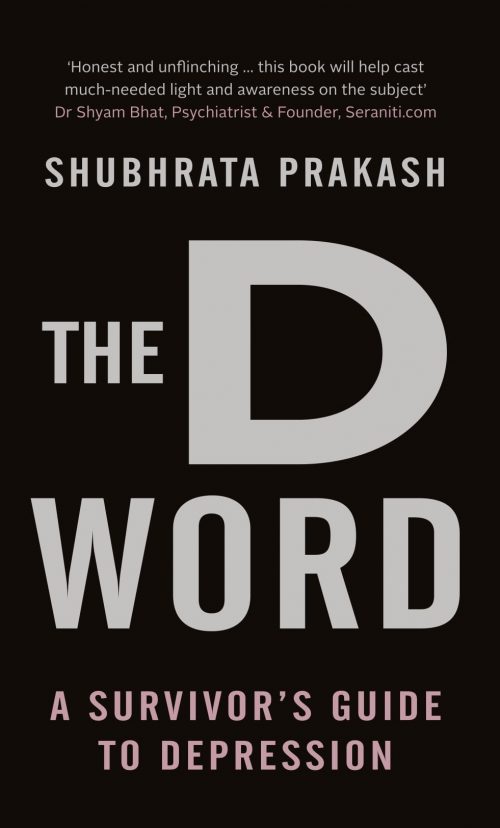 In fact, posting on the blog had helped me find a creative outlet apart from the painting I occasionally did, and also helped soothe my frayed nerves. It was towards the end of March that my husband, my friend Vandana Raj, and I conceived Ink on Water, a collection of poems for which we dug deep into my old diaries and journals. We were short on time, and I got busy writing new poems too. I had something real to get excited about. Once I had finished the poems, Vandana and her team did an excellent job of interpreting them through their beautiful graphics. Since it was my very first publication, and it was being released on Mother's Day, I decided to dedicate the book to my parents. So, on Sunday, 10 May, 2015, my first book was released. The chief guest asked my entire family to come up to the stage for the unveiling of the first copy. So my parents and children, with my husband and me standing beside them, eagerly received the first copy. Too many hands, only one book – still, many happy hearts! For me it was a dream come true, and for a few days I was in a genuinely happy daze.
We were shifting to Bangkok in June, and it would be a while before we got settled enough to find a suitable doctor. I did not want anyone to tamper with my present medication, so I had to find a doctor who would understand and prescribe the same drugs. As for therapy, we had decided that I would continue the sessions over the internet with my trusted therapist in Ahmedabad. To help me with the anxiety related to the move, I was put on a very heavy dose of clonazepam. I was drowsy, groggy, irritable, and still quite anxious about the move. Finally, it was time to leave. I would miss Ahmedabad, I knew. I still miss it very much, just like I miss Chennai. These are the two best Indian cities to live in, I feel. We travelled from Ahmedabad to Delhi. We stayed there a couple of days and met up with close friends. (We are so grateful to all the friends who came to meet us.) And then, towards the end of June, we flew out of India to Thailand.
(Excerpted from The D Word: A Survivor's Guide to Depression by Shubhrata Prakash; Published by Pan Macmillan; Pp: 216; Price: Rs 299.)
Find out more about Shubhrata Prakash and her personal battles with depression on her website.
Featured image is for representation purpose only. Source: Pixabay
Like this story? Or have something to share? Write to us: contact@thebetterindia.com, or connect with us on Facebook and Twitter.
NEW: Click here to get positive news on WhatsApp!
We bring stories straight from the heart of India, to inspire millions and create a wave of impact. Our positive movement is growing bigger everyday, and we would love for you to join it.
Please contribute whatever you can, every little penny helps our team in bringing you more stories that support dreams and spread hope.