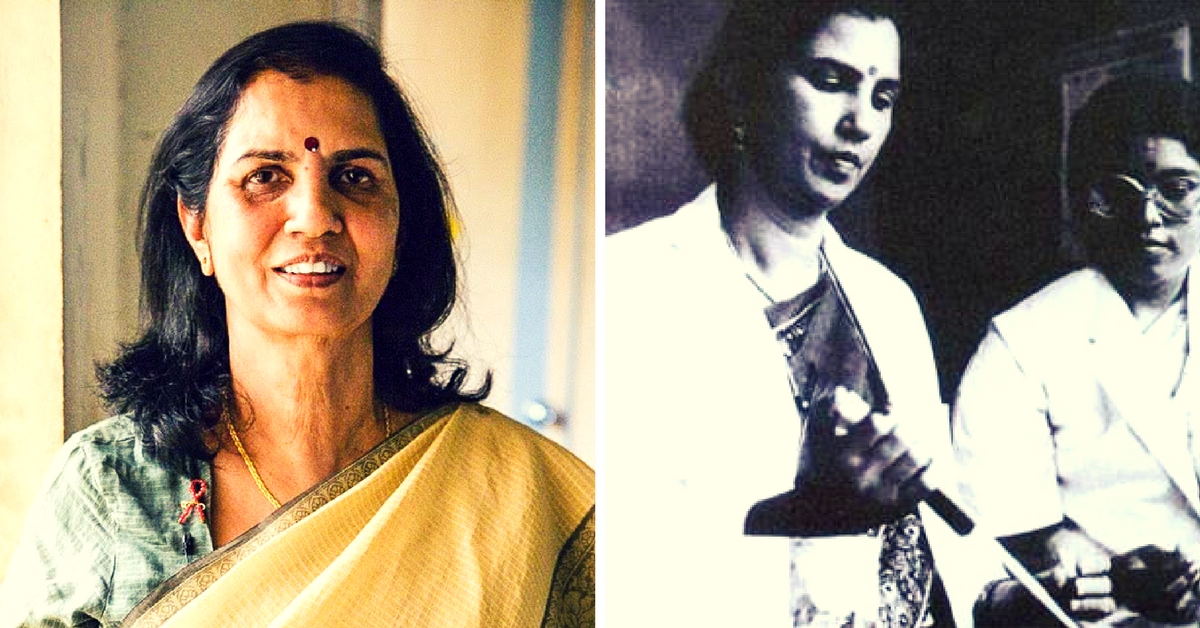 In 1986, Dr. Suniti Solomon documented the first cases of the HIV infection in India. This is the little-known story of how this amazing doctor's work in HIV startled India's medical fraternity and pushed the government to act against the deadly disease 30 years ago.
When Suniti Solomon, the groundbreaking HIV researcher who documented the first cases of the infection in India in 1986, passed away on July 28, 2015, The New Yorker wrote:
"As HIV swept across the world, in the mid-nineteen-eighties, no country possessed a more menacing mix of conditions, predilections, and the kind of poverty likely to hasten an AIDS epidemic than India. Many researchers predicted a crisis unlike those in any other nation. But it never happened — in part because India had Suniti Solomon, the AIDS-treatment pioneer who died on Tuesday, at the age of seventy-six."
This is story of how Dr. Suniti Solomon's pioneering work in HIV startled the medical fraternity and pushed the government to act 30 years ago.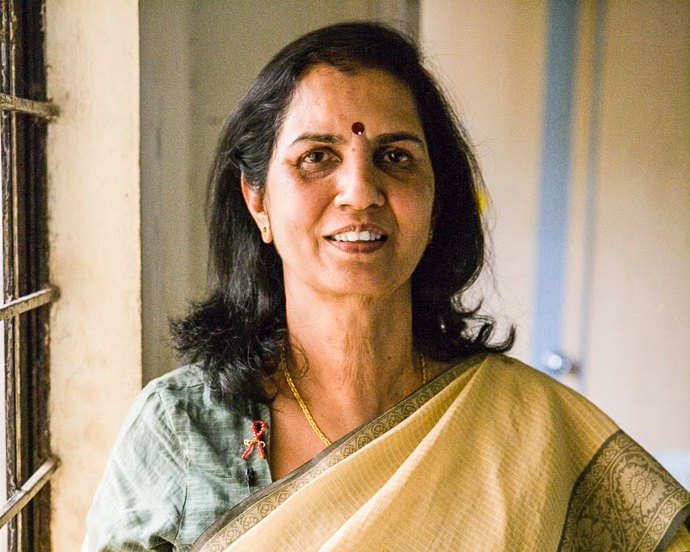 A soft spoken lady, Dr. Suniti Solomon had always been someone who never hesitated in taking courageous decisions. Displaying the sort of pluck that she would be known for in the last three decades of her life, she decided to marry eminent cardio-thoracic surgeon, Dr Solomon Victor, at a time when inter-community marriages (Suniti was a Marathi-speaking Hindu while Solomon was Tamil Christian) were still ostracised in India.
After spending a few years as a medical resident in pathology in Chicago's Cook County Hospital, Dr. Solomon returned to India to pursue her post graduation from Madras Medical College. She specifically chose microbiology because it included the sub-specialty of immunology, which she believed would become increasingly important in the fight against infectious diseases in the future.
After her MD, Dr. Solomon joined the Institute of Microbiology in Madras Medical College as a professor. At that time, many international medical journals were writing a lot about the HIV outbreaks in the world. An avid readers of these journals, Dr. Solomon realised that there was urgent need to find out if the HIV infection was present and spreading in India, even as the Indian government kept ducking the issue. So, to find if the little-known retrovirus was spreading in India, she initiated a research project at the Madras Medical College in 1986.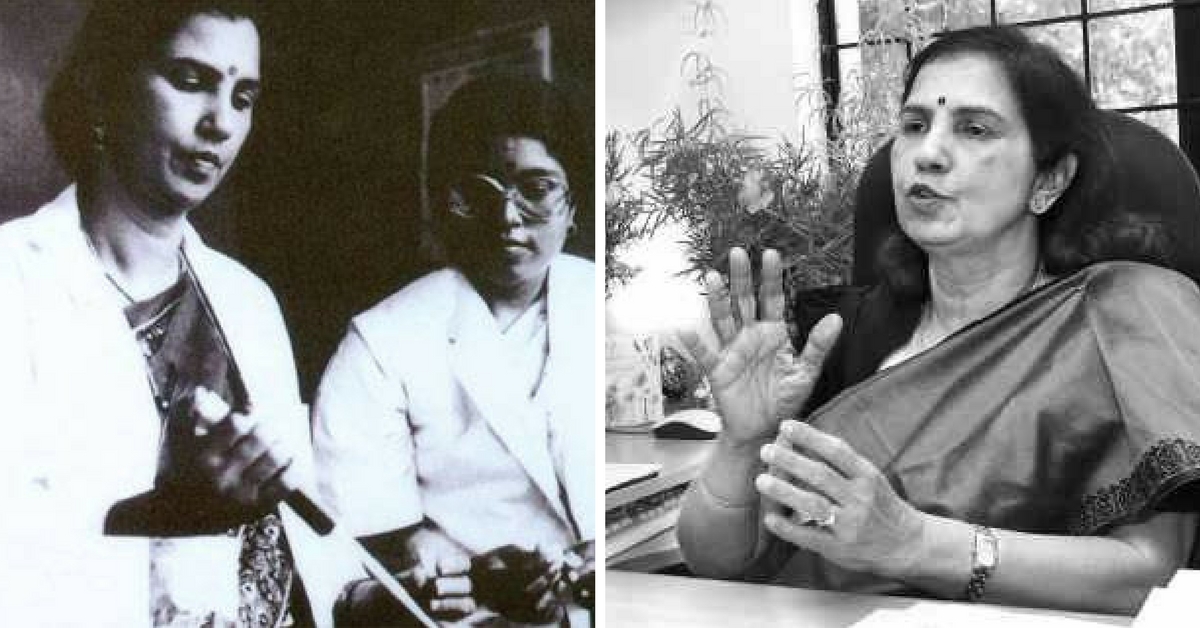 As a part of the research project, Dr. Solomon looked into the blood samples of 100 sex workers sheltered at a government home in Mylapore in Chennai. To her astonishment, she found that six of the 100 tested positive for HIV-among them a 13 year old girl who was forced into the sex trade. The samples were first sent to Christian Medical College in Vellore and later to Johns Hopkins University in Baltimore, USA to be tested independently. Both the institutes reconfirmed the findings – Dr. Solomon had made India's very first HIV diagnosis.
Dr. Solomon's findings sent shock waves through the medical fraternity in India. They knew that 6 out of 100 was very bad news, given the size of India's population. When the findings were read out in the state legislative assembly, the Indian Government was forced to sit up and take notice. A series of research and training camps for medical and paramedical professionals on HIV infection were quickly put into place. A treatment regimen for those affected was also designed.
Dr Solomon knew that while the government had been made aware about the HIV threat, it would take time for their action plan to become active on the ground. Realizing the urgency of the situation, she set up India's first HIV voluntary counselling and testing centre at Madras Medical College herself. This centre would later develop into Dr. Solomon's non-governmental organisation named after her father, the Y R Gaitonde Centre for AIDS Research and Education (YRG CARE).
Dr. Solomon was also a member of the National Technical Team on women and AIDS and a member of the advisory board of International AIDS Vaccine Initiative-India, member of the Scientific Committee of the National AIDS Research Institute, Government of India, and a member of the Asia Data Safety Monitoring Board of the Division of AIDS, NIH, USA. A fellow of National Academy of Medical Sciences (NAMS), New Delhi, she also served as the President of the AIDS Society of India.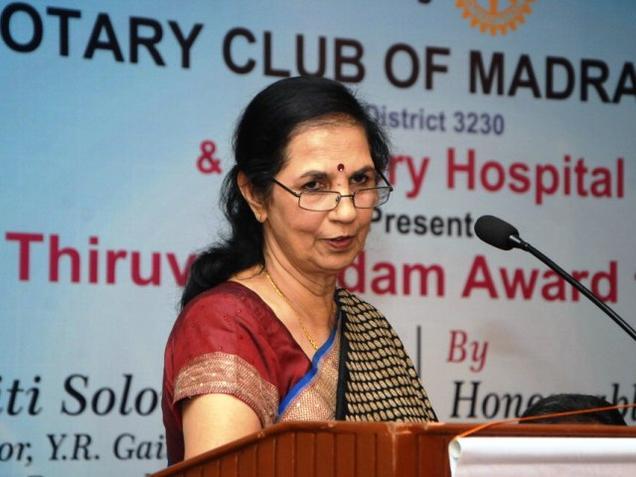 Dr Solomon was one of the first to talk openly about HIV in India and the stigma which accompanied it; she considered the latter to be just as, if not more, dangerous than the virus. She started the first HIV awareness (along with sex education) programmes in schools and colleges braving the backlash from a conservative society. She also began publishing papers on HIV epidemiology, prevention, care, support and related gender issues.
Recalling those days in a 2009 interview with India's Mint newspaper, Dr Solomon said,
"My husband was a little worried and didn't want me to work with HIV-positive patients, most of whom at that time were homosexuals, those who self-injected drugs and sex workers. And I said, look, you have to listen to their stories and you wouldn't say the same thing."
Known as "the AIDS doctor of Chennai", Dr Solomon soon became a household name in Tamil Nadu in the area of HIV prevention and people from distant places would come to her for HIV testing and counselling. She set up an office in her own house so people who wanted to avoid attention of passers-by could discreetly walk in for consultation. In an interview to the Times of India, Noori, one of the oldest HIV survivors of India, said about Dr. Solomon,
"She didn't just break down science for us. She taught us to live."
Realising that HIV-positive people needed drugs, she also started a pharmacy. Later, she also started a recuperating centre for serious patients who had been refused admission at public hospitals at the Voluntary Health Services (VHS) campus in Taramani. She also trained and mentored like-minded junior doctors in the daily treatment and care of HIV-positive patients.
While her work was initially disapproved by those around her, over the years, Dr. Solomon earned national and international recognition for her pioneering work, and along with it, the funding for her NGO.
In 2012, Dr. Suniti Solomon was given the Lifetime Achievement Award for Service on HIV/AIDS by the state-run Dr MGR Medical University here. Since its establishment, the YRG centre has cared for more than 20 000 patients with HIV from across south India and currently treats 100 outpatients a day with 15 000 patients on regular follow-up. The non-profit organisation also educates other doctors about HIV and works to reduce the stigma about people living with HIV.
In 2009, the Ministry of Science and Technology conferred the 'National Women Bio-scientist Award' on her. In 2001, she was given a similar award for her pioneering work on HIV/AIDS by Tamil Nadu's state run medical varsity. In 2012, Dr. Suniti Solomon was given the Lifetime Achievement Award for Service on HIV/AIDS by the state-run Dr MGR Medical University here. The Tamil Nadu State AIDS Control Society had also given her a Lifetime Achievement Award. She was awarded a DMS (Honoris Cusa) by the Brown University in USA in 2006 and several other honours like the Mother Teresa Memorial Award for education and humanitarian services
For close to three decades Dr. Solomon used science to save and make lives, and lost hers to liver cancer in 2015. A doctor who dared to deal with HIV at a time when many physicians were reluctant to enter that field, Suniti Solomon worked tirelessly for the cause not just inside labs but outside as well. On World Aids Day, we salute this pioneering physician who didn't just make the discovery that helped the country begin its fight against HIV/AIDS, but also dedicated her life to battling the virus and the discrimination associated with it.
For more information, please contact YRG CARE. Their helpline numbers are 9840069000 and 04433125000.
---
Also Read: VIDEO: This Man Has Adopted 22 HIV Affected Children
---
We bring stories straight from the heart of India, to inspire millions and create a wave of impact. Our positive movement is growing bigger everyday, and we would love for you to join it.
Please contribute whatever you can, every little penny helps our team in bringing you more stories that support dreams and spread hope.
Tell Us More