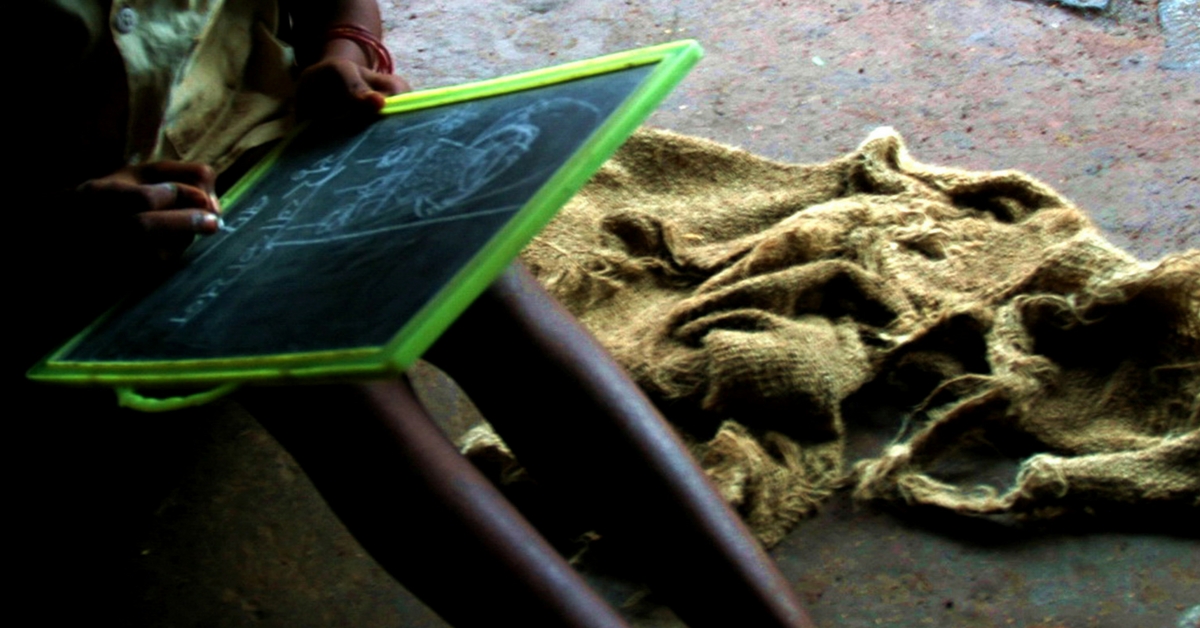 Child marriage is still a harsh reality for many young girls and women, especially those belonging to the lower economic classes. Read about the young women who fought against this practice, and the organisation that helped them in their struggle.
Child marriage is still a harsh reality for many young girls and women, especially those belonging to the lower economic classes. Read about the young women who fought against this practice, and the organisation that helped them in their struggle.
Anjana Kashid is a bright young woman—she's finished her graduation and enrolled for her M.Com. degree even as she studies for the banking exam. The aptitude tests she took a while ago concluded that a banking career would be perfect for her. In addition to her already hectic study schedule, Kashid recently travelled to Germany to represent the country at a seminar organised by Terre Des Hommes Germany which promotes child rights. As exceptionally talented as she is, there's something even more special about her. Kashid grew up on construction sites, and overcame many hurdles to secure this life.
Ask Kashid, 20, how she was able to pull off such spectacular academic achievements and she is quick to give credit to Tara Mobile Crèches Pune (TMCP). It was serendipity, she insists, that brought her to Tara many years ago.
A housewife, Meera Madhavan, formed the TMCP, which has several centres on active construction sites, to look after the health and well-being of children of construction workers. Every year, thousands temporarily migrate with bag, baggage, and children in tow from rural areas to seek work as unskilled labourers on construction sites in the big cities, and Pune is no different.
Kashid, too, was among the many children who come along with their parents but end up losing their childhood to the dust, punishing labour, and other vulnerabilities that are part-and-parcel of being on a construction site. These children have to give up their fundamental right to an education. Their itinerant way of life ensures that they are never living at a place for more than a few months and can't be in a regular classroom. Girls are also at high risk of underage marriages.
Generally, parents move back to the village to be able to marry them off without any hitch.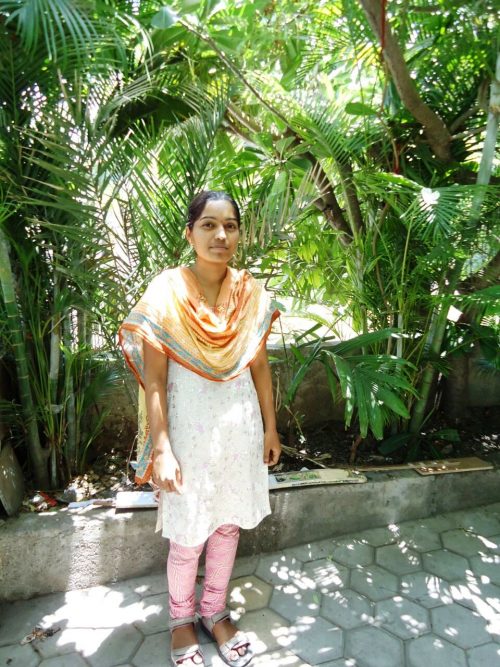 In Class VII, Kashid heard about such a visit and realised her parents would marry her off. Growing up at a Tara Centre, she learned about the ills of child marriage, apart from the importance of schooling. Kashid knew that she would have to continue going to school to build a better life for herself. Although she was beside herself at the possibility of her upcoming nuptials, she knew that just conversations would lead nowhere.
She needed to present her parents with an iron-clad solution that addressed all their objections. When she voiced her dilemma, it was Nirmala Hiremath, the then CEO of TMCP, who set a unique precedent. She convinced Kashid's parents to send her to a girls' hostel in the city to let her focus on studies.
"It was not easy," admits Kashid. Her parents belong to a community where they marry off girls at the first signs of puberty; they were extremely reluctant to go against the norm. Yet, they eventually relented. Their conditions were clear: she could not afford to slip up in her studies. She would also have to prove to them every year that she was keeping up her scores.
Her hard work has certainly paid off. Buoyed by her success, the TMCP is actively assisting youngsters with admission to government hostels in the city. This will enable them to seamlessly continue with their studies.
Presently there are 48 children in such facilities across Pune.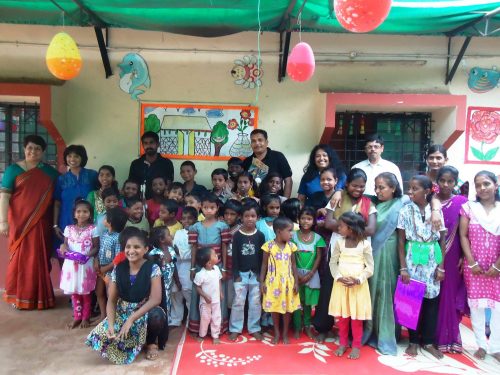 "Where they go depends on the vacancies available, sponsors, their schools, and the parents, who often need to be convinced. Anjana is a shining example of what young people can achieve if they just have the opportunity and the courage to stand by their dreams. There is always pressure to quit and get married, but the young woman has been extremely brave, and her mother has been a pillar of support through all this. Anjana has sworn to not get married till she is appropriately employed," reveals Pranita Madkaikar, the current CEO of TMCP, proudly.
Marriage looms large for most of these young women, threatening to put an end to their aspirations. Shweta (name changed) is now in Class IX, but after a rescue right from her marriage venue last year. Her parents were construction workers who would drop her off at the TMCP centre on their work-site. There she developed a keen interest in learning, and had decided to make something of herself.
Suddenly, her parents packed up and decided to return to their native village near Aurangabad last June. Shweta, who was secretly looking forward to a new uniform for the coming academic year, suspected nothing and went along. Everything seemed normal till the Tara staff received a rather desperate text on June 7. Shweta had surreptitiously texted a 'didi', as she called the Tara staff. Her parents were forcing her into marriage that week.
The staff called her mother and spoke to Shweta who broke down and pleaded with them to take her away. "She managed to somehow get a phone long enough to send a text. She kept asking to be taken away from home," recalls Sonali More, a coordinator at TMCP. A team of four drove through the night and managed to get to her village. The situation they encountered there was extremely volatile.
A hostile mob of over 200 people surrounded them, and young Shweta, dressed in her wedding sari, ran to them; however, her parents took her away. Her father even beat her up. "Through the rebuke, anger, and physical abuse, she stuck her ground and insisted that she wanted to study rather than get married," shares More. Finally, it was police intervention that put a stop to the mayhem.
They questioned Shweta and she told them of her desire to go to school.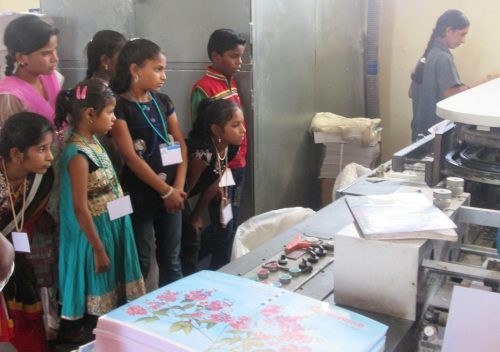 "I was really afraid of going against my family's wishes," Shweta confesses, "but not more than I was about my imminent marriage. I want to study further and get a proper job." It was her courage, conviction, and support of the TMCP members that led her to freedom.
After briefly staying at a state observation home, there was a visit and affidavit submission with the child welfare committee. Now, she is back at school where she belongs. "Here is a child who was paying attention during our sessions and knew her rights. She knew that it was illegal to get married before 18, and she took refuge in the law to escape this trap," remarks Madkaikar.
There are 1,200+ children across various TMCP centres and More is confident all of them setting the bar higher. "At the crèches, we provide a healthy diet and make sure that they are protected from the dangers of a construction site. We have recently introduced a children's parliament so that they learn to voice their concerns and know what it is to take on responsibility and resolve issues," informs Madkaikar. Both girls and boys move into hostels if needed so that they can focus on their education "though it is much harder to convince parents of girls to let them stay independently."
Kashid, who is the first in her family to go to college and graduate, signs off candidly, "Words can't express what I feel about the support I have received from Tara. I would have probably been sending my own children to some mobile crèche if they hadn't intervened. Saved from early marriage, I have been able to make everyone proud."
To find out more about TMCP and their work, visit their website.
Like this story? Or have something to share? Write to us: contact@thebetterindia.com, or connect with us on Facebook and Twitter.
NEW: Click here to get positive news on WhatsApp!