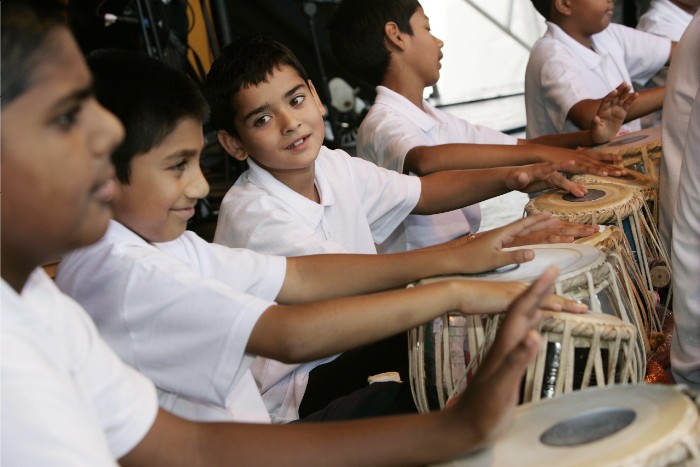 At a time when interest in formal education in classical music is declining, this peaceful Punjabi village is setting an inspirational example for the entire country; every child raised in the village of Bhaini Sahib has been taught the fundamentals of Indian classical music!
In the quiet village of Bhaini Sahib in the Ludhiana district of Punjab, it is not uncommon to hear the tunes of classical music emanating from every home. This unique village has an astonishing secret: for the past 100 years, every child raised in the village of Bhaini Sahib has been taught the fundamentals of Indian classical music.
At a time when interest in formal education in classical music is declining, this peaceful Punjabi village is setting an inspirational example for the entire country.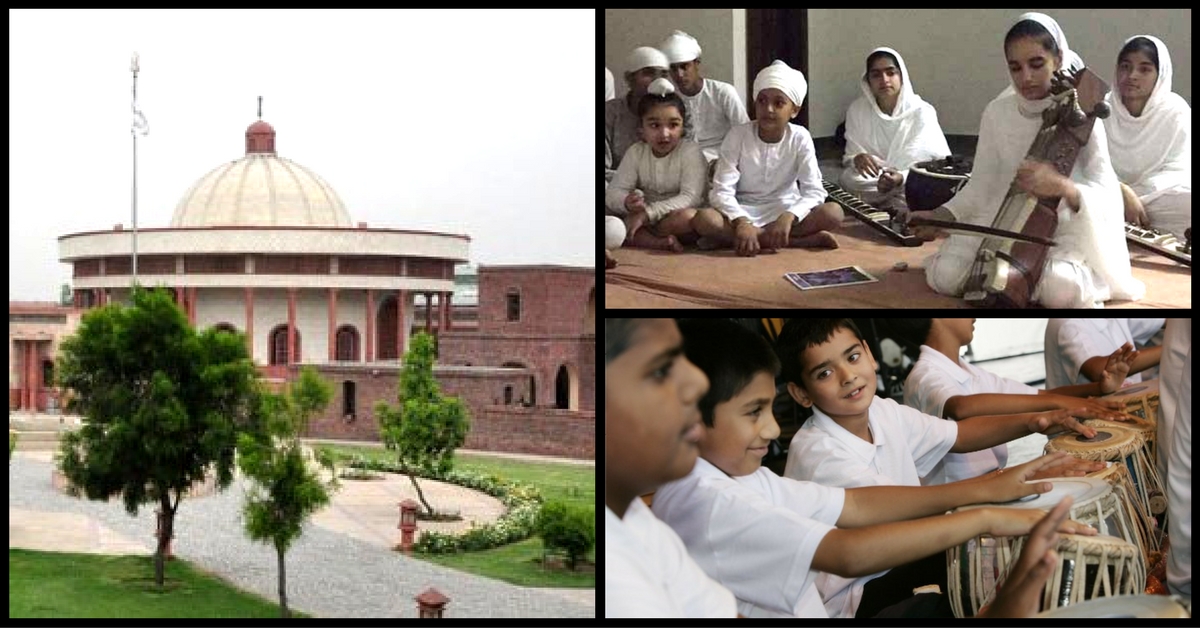 In Bhaini Sahib, music has always been an integral part of the villagers' lives. Regardless of whether they work as farmers, bankers, shopkeepers or homemakers, they can rattle off names of ragas as well as classical music maestros without batting an eyelid.
Every day, after completing their school homework and sports practice, the children of Bhaini Sahib grab their instruments and run to the music room where Balwant Singh Namdhari is waiting to teach them. The accomplished vocalist doesn't just teach them to sing or play instruments, he also teaches them how music corresponds to the rhythmic cycles of the universe, why certain ragas are only sung at dusk or dawn and how peacocks dancing in the rain have inspired music for generations.
The classical music taught at Bhaini Sahib stands as a genre apart with its distinctly devotional nature. Embodying the nuances of Indian classical music, this music and its instruments (sarinda, tauz, dilruba, jodi pakhawaj and rabaab) have always been the forte of Namdharis, a Sikh sect that believes that the lineage of the living Gurus continued after the tenth Guru, Gobind Singh.
A community which believes that music makes you a better person, Namdharis established their spiritual base in Bhaini Sahib back in the 19th century. The tiny village was selected for its historical significance; many Sikhs were martyred at Bhaini Sahib during the Indian struggle for independence.
---
You May Like: This Tiny Sanskrit Speaking Village in Karnataka Has at Least One IT Engineer in Every Family!
---
Nearly a century ago,the Namdhari spiritual leader, Satguru Pratap Singh, started the tradition of teaching classical music to the children of the village. A strong believer in the power of music to transform the soul, the leader had famously said,
"I want the fragrance of music to touch every child."
When he died in 1959, his son Satguru Jagjit Singh took up the responsibility of ensuring that this beautiful tradition continued. Himself an accomplished singer and dilruba player, Satguru Jagjit Singh had inherited his father's passion for music. Under his able guidance, Bhaini Sahib gradually developed into a village that treasured and nurtured classical music and age-old traditional musical instruments.
Satguru Jagjit Singh also built ties with the great music maestros of India so that they could teach the children of Bhaini Sahib. He took one of the village children, Kirpal Singh, along with him when he visited the legendary shehnai player, Bismillah Khan. Their devotion to music won over the initially grumpy maestro who agreed to teach Kirpal Singh the art of playing the taar-shehnai. The taar shehnai is a unique string instrument whose conical mouthpiece produces a sound just like the shehnai.
After his training, Kirpal Singh returned to his village to become a banker but also to teach the art to the children of the village. Having honed his skill over the years, Kirpal Singh is today one of the top taar-shehnai players in the world.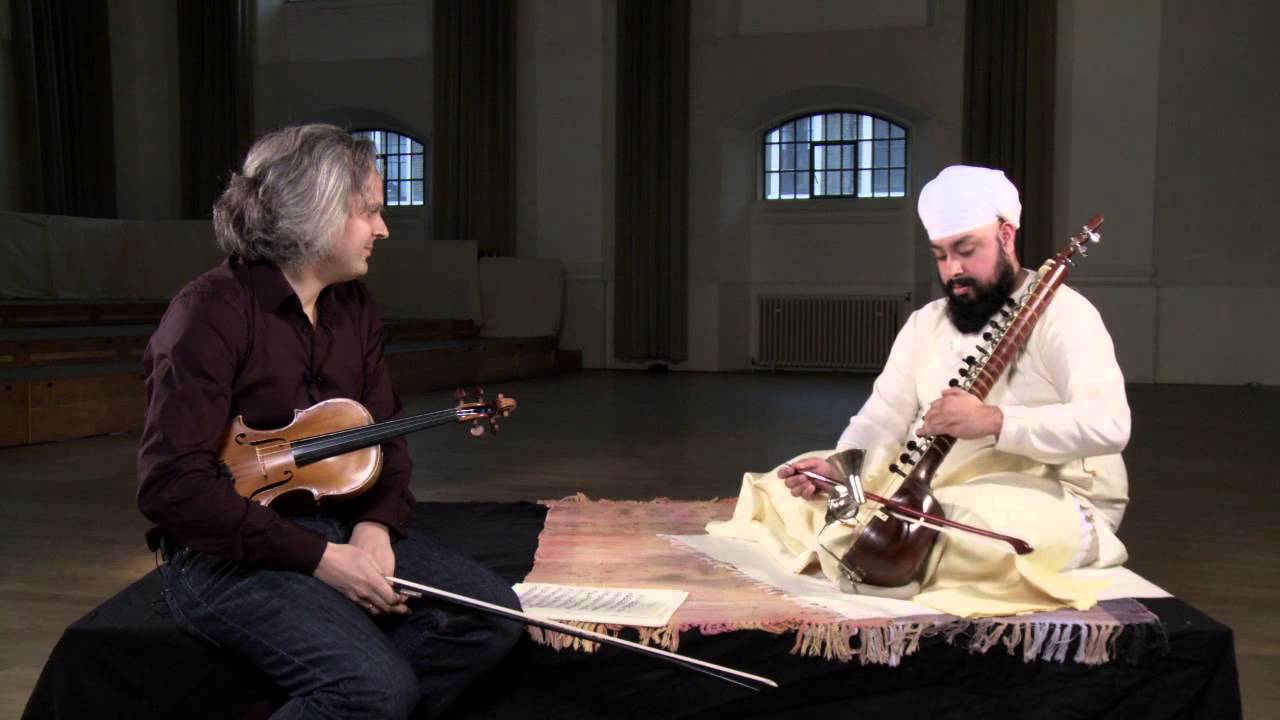 Similarly, Satguru Jagjit Singh also persuaded tabla master Kishan Maharaj to teach the instrument to another village kid, Sukhwinder Singh.
Today, Sukhwinder Singh is a prominent exponent of tabla and the jodi-pakhawaj (an ancient classical drum). He also teaches the art of playing these instruments to children.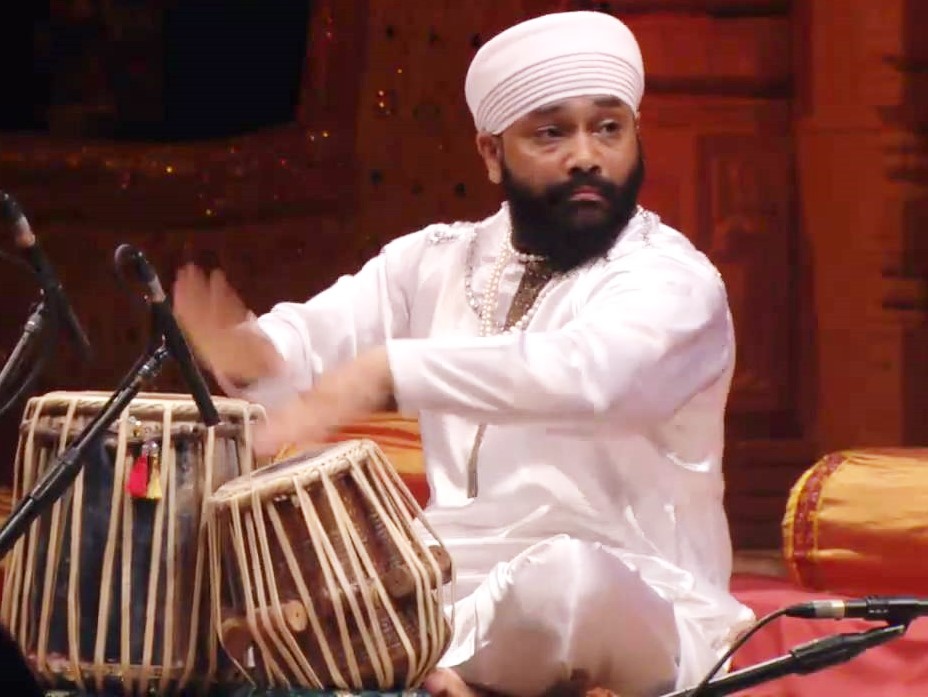 Several other students from the village, like renowned rabab player Harjinder Singh, and dilruba player Devinder Singh, have also been making waves in the national and international music scene. Harbhajan Singh, a sitar player and vocalist from Bhaini Sahib, who trained under Amjad Ali Khan, has taught at least three generations of children in the village as well as abroad.
While his efforts were primarily directed towards ensuring the musical education of Bhaini Sahib's children, Satguru Jagjit Singh never hesitated in helping promising students from other parts of the country. For example, in 1973, he happened to hear the talented siblings, Rajan and Sajan Mishra, sing in Delhi. Impressed with their music, he offered to support them if they would leave their company job and pursue music full-time.
In an interview to Times of India, Rajan Mishra, one of India's most beloved vocalists, said,
"I gave my resignation the very next day. We keep going back to Bhaini Sahib, to teach and perform."
For years, Bhaini Sahib's potent musical environment has brought musical masters to the village. Sitar maestro Vilayat Khan used to regularly visit the village while Shivkumar Sharma still gets his santoors made at this village. Legendary tabla players, Ustad Allah Rakha and Pandit Yogesh Samsi, have also spent many days in Bhaini Sahib.
Their close ties with the village has ensured that talented children get a chance to learn with the masters. There is even a hostel in Mumbai that is available free of cost to any child who wishes to come and learn at the academies of these masters. Many of them are also pursuing their post graduation and doctorates in music at the Punjab University in Chandigarh.
Inspired by their spiritual leader, the elders of Bhaini Sahib have never stopped encouraging the young people to pursue music along with their formal education. The tradition continues with the children of almost all of the village's 500 families learning classical singing and some or the other musical instrument. This loop has not just paid great musical dividends, it has also fostered a culture of learning and excellence; Bhaini Sahib has also produced many sports stars, including Sardar Singh, the captain of the Indian hockey team.
In Bhaini Sahib, music is not just an art, it's a way of life. This unique village, where mornings awaken to the magical sounds of singing birds and children, is definitely a must-visit for all music and culture enthusiasts.
---
You May Like: In This Tiny Karnataka Village, Farmers and Shopkeepers Debate over Shakespeare and Kalidas
---
Tell Us More
We bring stories straight from the heart of India, to inspire millions and create a wave of impact. Our positive movement is growing bigger everyday, and we would love for you to join it.
Please contribute whatever you can, every little penny helps our team in bringing you more stories that support dreams and spread hope.