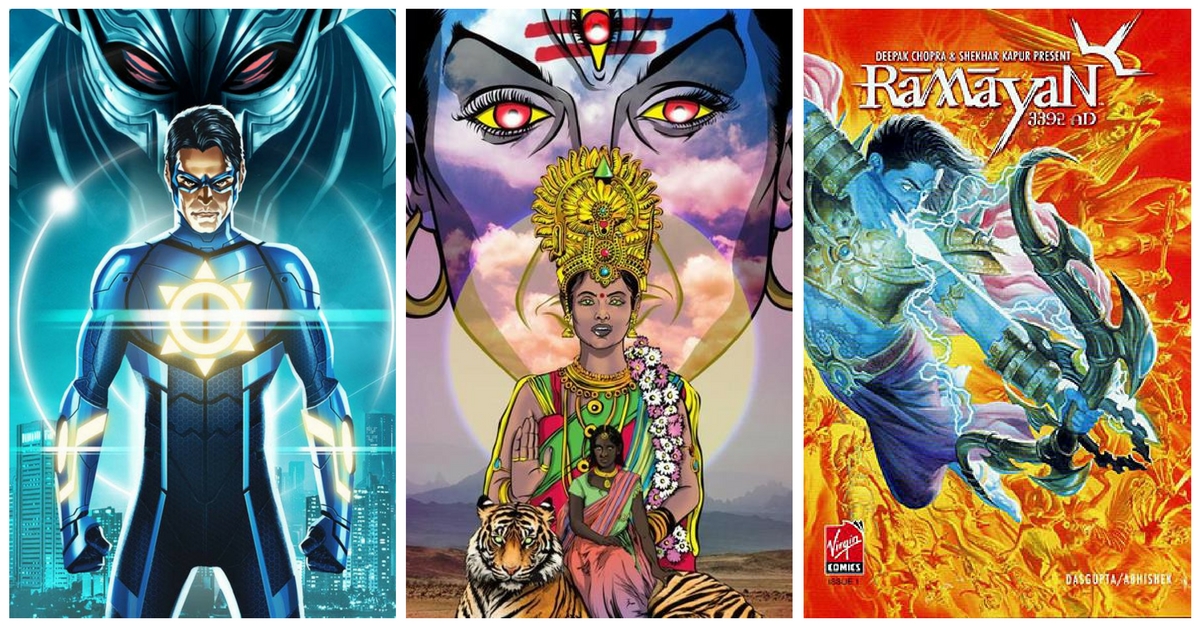 Over the years, India's comic book industry has continued to thrive, thanks to the efforts of creative people and the love shown to them by dedicated readers. So, If you are a curious comic book fan who has been wondering how and when it all started, here is a story that traces the rise of comic books in India.
A country with a long history of vivid storytellers and soulful illustrators, India is a nation that has always been keenly interested in visual storytelling. Many Indians have grown up reading classics like Amar Chitra Katha, Champak, Nandan and Tinkle and harbour a deep love for comic books, a literary genre with an interesting and alternative way of depicting the world.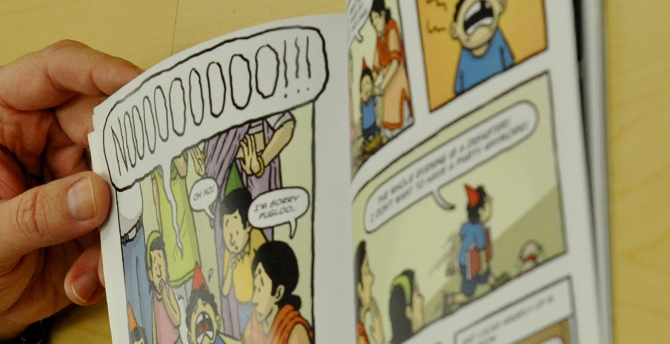 Thanks to the internet and the digital age, this love for comics has today become, perhaps, more relevant than it's ever been before. While old-school comics are exploring contemporary themes and reinventing themselves to keep pace with modern devices and younger readers, new age graphic novels and Indian web-comics are also gradually coming into their own.
In all, it's been a fascinating journey for an industry that continues to thrive, thanks to the efforts of creative people and the love shown to them by dedicated readers.
So, if you are a curious comic book fan who has been wondering how and when it all started, here is a story that traces the rise of comic books in India. Let's turn back the clock!
In 1947, noted Telugu movie producers, B. Nagi Reddy and Aluri Chakrapani, founded and published a children's magazine in a bid to help Indian kids learn more about the country's rich culture. Named Chandamama, the magazine published stories creatively adapted from mythological stories and epics such as Ramayana and Mahabharata.
Much loved for its unique style of storytelling, almost always bound by a common thread of moral values, the richly illustrated Chandamama is widely considered the harbinger of pictorial comic-style story books in India, even though it was not a quintessential comic book.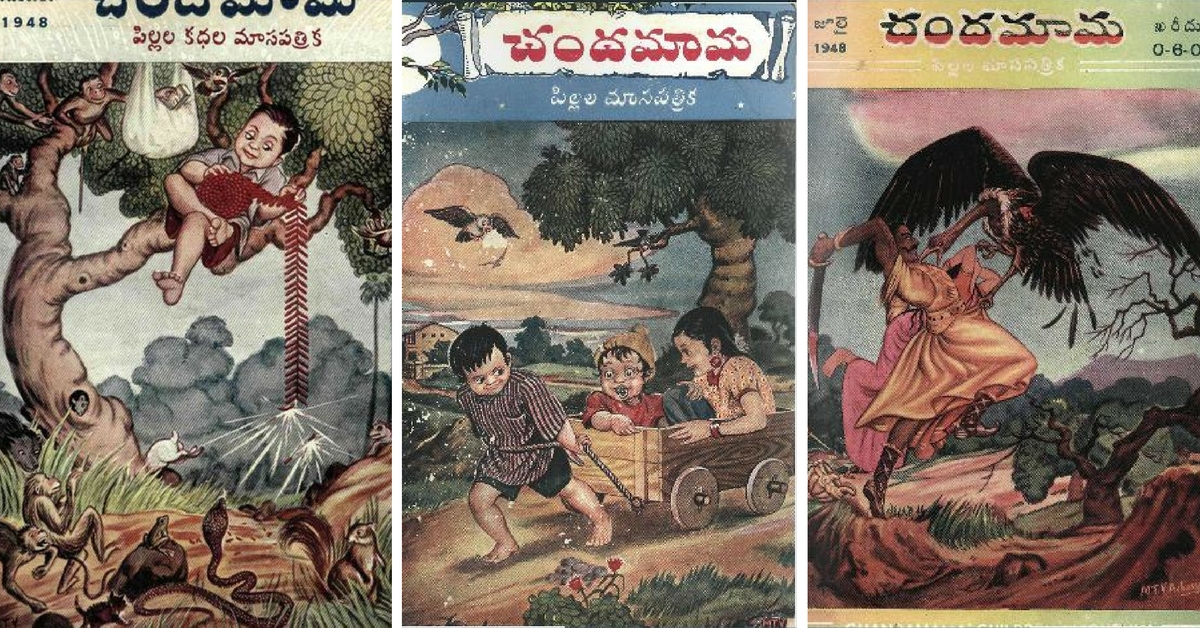 First published in 1947 in Telugu and Tamil, the magazine's Kannada and Hindi editions were published in 1949, the Marathi (as Chandoba) and Malayalam (as Ambili Ammavan) editions appeared in 1952, followed by Gujarati in 1954, English in 1955, Oriya (as Jahnamamu), Sindhi in 1956, Bengali in 1972, Punjabi in 1975, Assamese in 1976, Sinhala in 1978, Sanskrit in April 1984, and Santali in 2004.
Back then, the only other comics available in India were a selection of imported digests and books like Tintin, Asterix and Obelix, Archie and Commando. An expensive buy for the average Indian, the reach of these comics was restricted only to the children of the wealthy.
The change came in the mid-60s when a leading Indian newspaper publishing house, Times of India, launched Indrajal comics – the first serious effort directed towards the evolution of comic culture in India.
Well within the buying capacity of middle class Indian families, Indrajal comics made international comic heroes like Phantom, Mandrake, Buz Sawyer, Flash Gordon, and Rip Kirby household names in India.
By 1966, Indrajal was so popular that it was being published in vernacular languages, with the first regional comic being published in Bengali and eventually in Marathi, Hindi, Malayalam, Gujarati, and Tamil. Later, in 1976, the Indrajal comic series and Aabid Surti introduced one of India's earliest comic heroes, Bahadur, a hero who was not super-human but, rather, a quintessential son of the soil who fought the dreaded dacoits of Chambal, accompanied by his buxom karate-chopping belle, Bela.
Around the same time, Pran Kumar Sharma, a young cartoonist working with a Delhi-based newspaper, started a comic strip Daabu that followed the adventures of a precocious teenage boy named Daabu and his mentor, Professor Adhikari. . Clicking immediately with the readers, the comic strip catapulted Pran to instant fame. The legendary cartoonist went on to create umpteen comic strips with the most popular ones being Shrimatiji, Pinki, Billoo, and Chacha Chaudhary.

---
You May Like: TBI Tribute: Pran – The Man Who Gave Life To India's Favourite Cartoon Characters
---
With their familiar middle-class backdrop and stories, Chacha Chaudhary comics found ardent fans, not only among children but also among the young adults who identified with the familiar setup of the 1970s and '80s.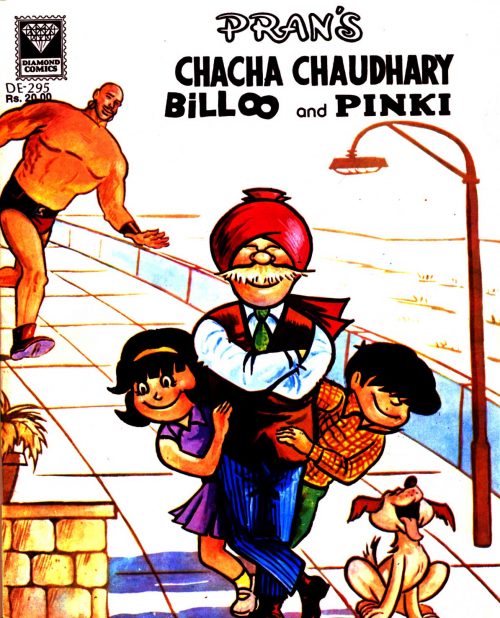 The immediate success of Indrajal Comics and Pran's comic strips gave a further boost to the blossoming Indian comic industry. In 1967, editor Anant Pai and publishing director H.G. Mirchandani of India Book House, launched Amar Chitra Katha. After ten poor-selling Hindi translations of western illustrated classics like Cinderella and Snow White, Pai finally released Krishna in 1969. It was published in English, not Hindi, as Pai knew that the market for such comic books was the rapidly growing English-speaking middle class of urban India.
The first book in the Amar Chitra Katha series, Krishna, established the formula for the series by focusing its narrative on the dramatic tales of one hero (featured on the cover).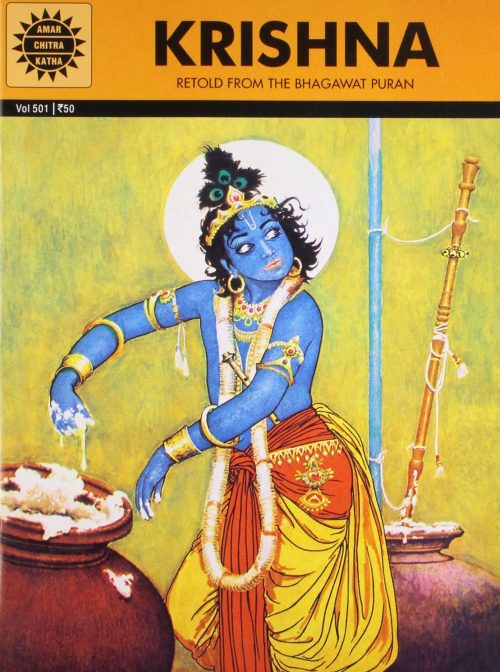 Conceptualised by Pai, who also wrote the stories for most of them, this series infused India's rich treasure of folklore, mythical tales and legendary characters into comics. A welcome change for Indian readers, it was only a matter of time before Amar Chitra Katha became a household name in India. Today, more than 100 million copies have been sold worldwide and Amar Chitra Katha has become pretty much synonymous with the quintessential Indian comic book.
Soon to follow Amar Chitra Katha's lead was Diamond Comics from New Delhi. In 1978, they introduced India's very own superhero, Fauladi Singh. However, one of India's earliest comic superheroes, Batul the Great, was created during the 1960s by Narayan Debnath for the Bengali children's monthly magazine Shuktara. Interestingly, Narayan Debnath also holds the record for the longest-running comic by an individual artist for his Handa Bhonda series, which has been in circulation for 53 years!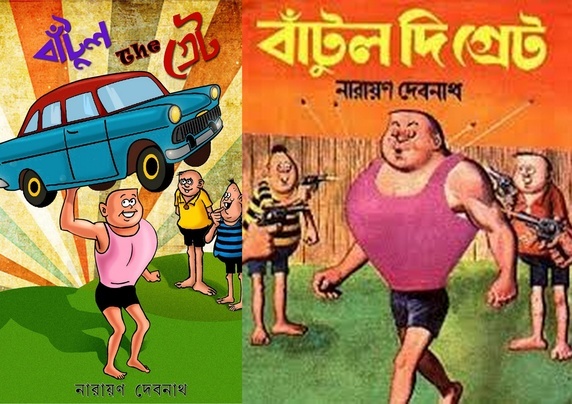 In the late 1970s and the early 80s, many indigenous superhero comics were launched, with creators and publishers hoping to benefit from the success of the superhero genre in the West.
For a brief while, even Amitabh Bachchan was the face behind a superhero, Supremo, who wore a mask and fought crime accompanied by his pet dolphin and falcon in a series published by Star Comics, a subsidiary of India Book House.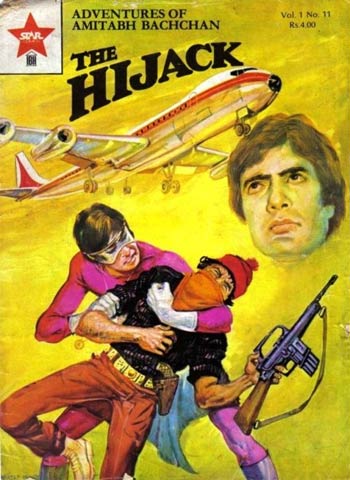 However, the 80s also marked the launch of Tinkle, another massively successful comic series by 'Uncle' Pai (as Anant Pai was lovingly called by his young fans). A fortnightly comic magazine for school children, Tinkle's instantly likeable characters, like Suppandi, Shikari Shambu, and Tantri the Mantri, and their hilarious misadventures, were an immediate hit with Indian readers.
A fixture in India since its launch in 1980, Tinkle's unique mix of comics and articles on science, folktales, quizzes and contests has ensured that it receives thousands of letters a week from its large fan base across India.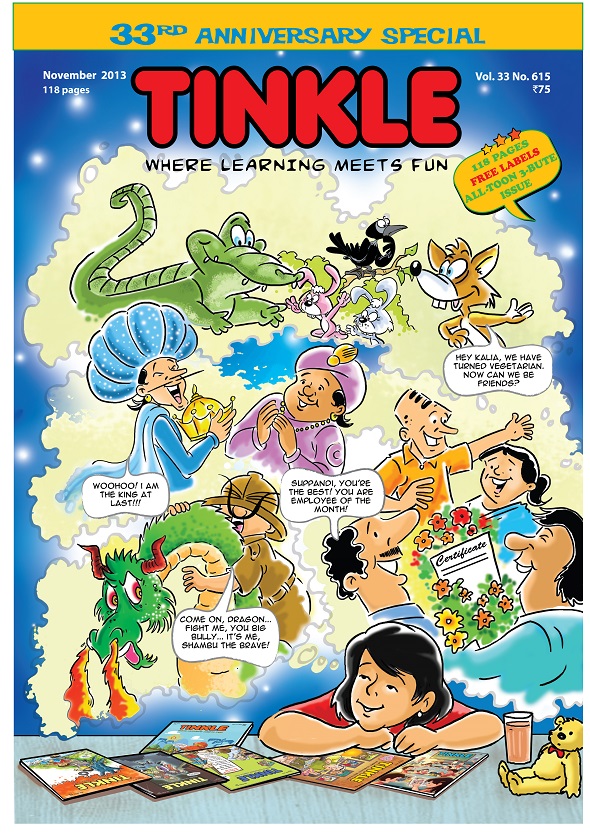 Another popular comic magazine in the 80s was Target, a trailblazer in the Indian comic industry for original and interesting artwork; the illustrations were executed by Manjula Padmanabhan, one of the India's earliest female comic authors  The magazine's most endearing comic strip characters were Detective Moochwala, by cartoonists Ajit Ninan and Gardhab Das, and the singing donkey, by cartoonist brothers Neelabh and Jayanto.
---
Also Read: Tinkle Comics' Newest Superhero Is a 13-Year-Old Girl from Mizoram
---
The next great leap forward came in 1986 when Raj Comics was launched in 1986. Indian comic book buffs in the late 80s grew with either the snake-shooting Nagraj, or the calm and composed science dude Parmanu, or the hot-headed, gun wielding  Doga, as their childhood companions. For a brief while, Raj Comics enjoyed phenomenal popularity, selling thousands of copies each month, but sadly, this waned with the arrival of satellite TV, much to the dismay of their loyal fans.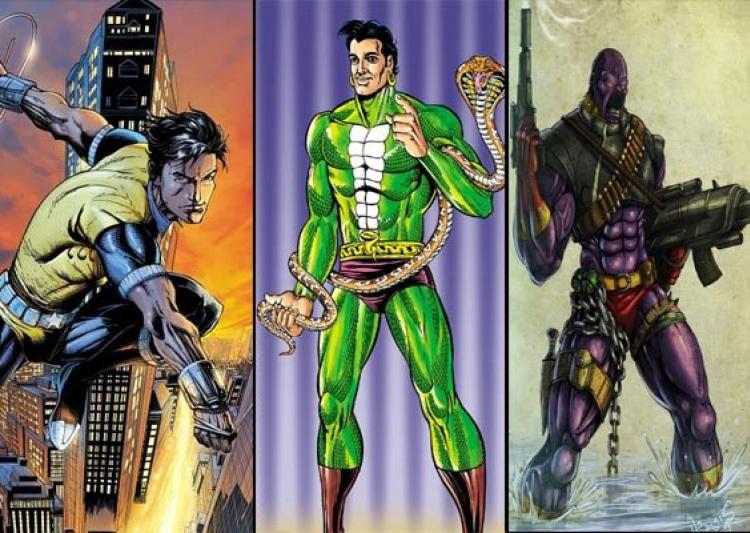 The 90s also saw the shutters closing on Indrajal comics in 1991. This lull in the Indian comic industry lasted until 1998, when Gotham Comics was founded, which licensed many popular Marvel and DC Comics titles for local distribution. In 2004, the Indian version of Spider-Man was created by Gotham Comics in collaboration with Marvel Comics; in this book, a young boy named Pavitr Prabhakar is given the powers of a spider by a yogi. Interestingly, the year 1994 saw the release of what can be considered one of India's earliest graphic novels – River of Stories, written and illustrated by Orijit Sen.
However, it was in 2006 that the Indian comic renaissance began in earnest. Gotham Comics metamorphosed into Virgin Comics and helmed by Gautam Chopra and Sharad Devarajan, started publishing powerful comics infused with Indian mythology and history (much like the manga series in Japanese culture). These comics use myth in the same manner as their American counterparts DC and Marvel do: as a backdrop to modern superhero stories. Their compelling comic series include Devi, The Sadhu, Project: Kalki , Blade of the Warrior: Kshatriya, and the Ramayan 3392 AD, a retelling of the Ramayana in a futuristic setting, where advances in technology explain the strange settings and the powers of the heroes.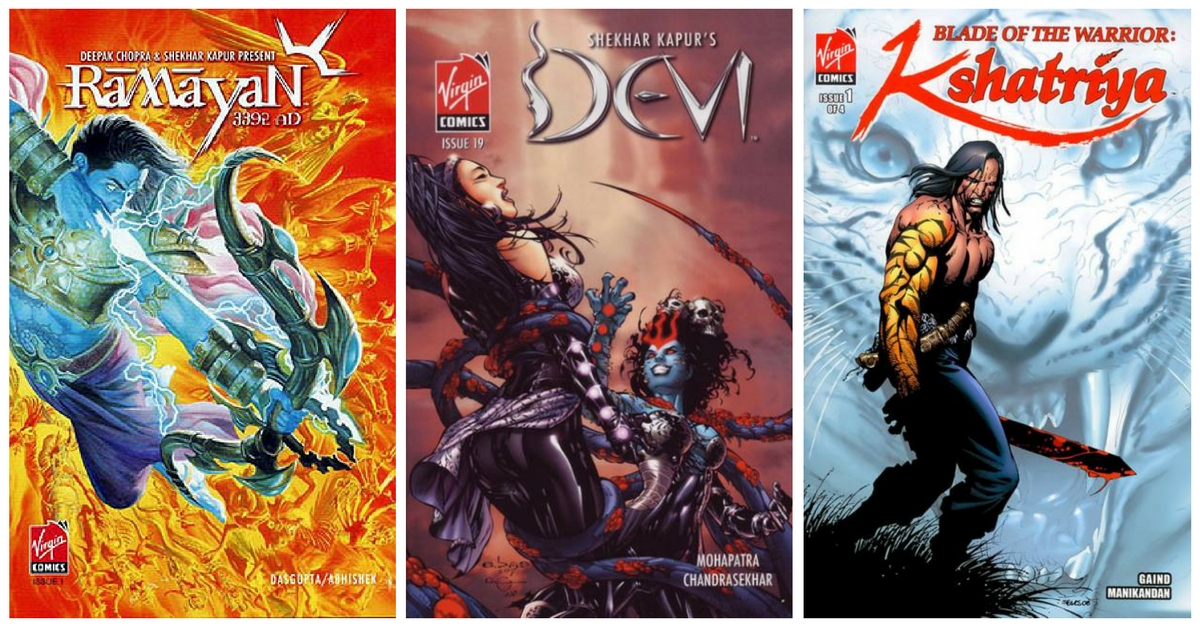 In 2009, Shreyas Srinivas and Suhas Sundar founded Level 10 Comics, which experimented with unique genres like zombie thrillers; their notable titles include The Rabhas Incident, Manga-Batu Gaiden, Daksh and Odayan.  In 2011, another interesting comic series was created by Vivek Goel and Vijayendra Mohanty, and released by Holy Cow Entertainment – Ravanayan, a retelling of Ramayan with Ravana as a protagonist. The same year, Abhijeet Kini and Adhiraj Singh released Uud Bilaw Manus– a comic about a Bhojpuri-speaking hero, and in 2012, Kini released Angry Maushi, a comic that revolves around fighting the evil and corrupt for social and political justice.
In another important leap for the Indian comic book industry, in 2012, Chopra and Devarajan of Virgin Comics set up Graphic India, a character entertainment company focused on creating leading characters, comics and stories inspired by Indian themes and issues endemic to contemporary India.
The first of their superheroes was Chakra the Invincible, created by Stan Lee (the comic book legend whose creations include X-Men, the Incredible Hulk and Iron Man).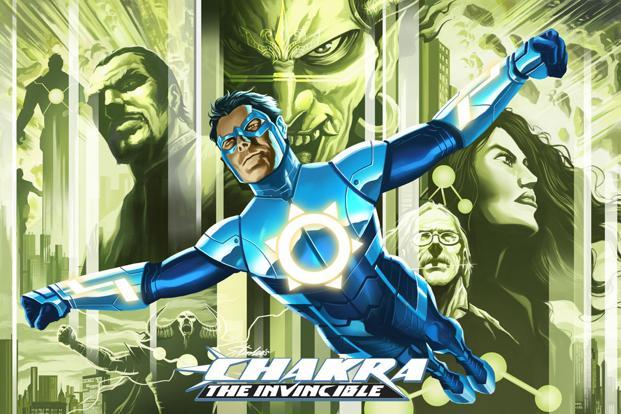 The year 2013 also saw Abhishek Singh's graphic novel, Krishna – The Journey Within, becoming the first ever Indian work to be published by the internationally renowned Image Comics.
Recently, web comics have also become very popular in India. Helmed by talented youngsters who are keen to highlight the current ills of Indian society, these web-comics have the kind of humour that makes its point without offending people. For instance, the Crocodile in Water, Tiger on Land web comic has been covering socio-political-economic issues for the past five years, while the Sanitary Panel gives a humorous feminist take on life.
A unique web comic, the Royal Existentials comic, uses Mughal miniature paintings to brilliant incorporate discussions on caste, feminism and even international events!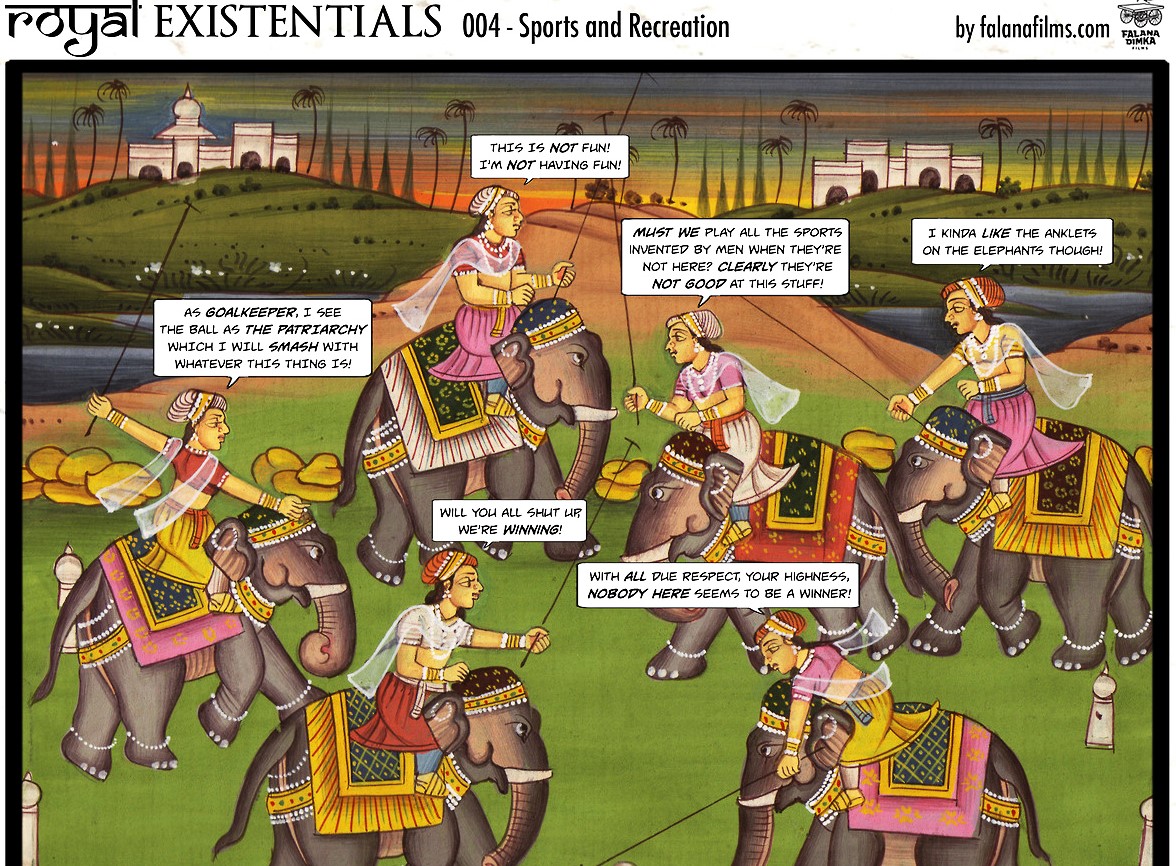 For the past few years, comic books have created and illustrated stories that evoke hope and courage in their readers. With the advent of inspiring characters like Super Singh (an Elvis-loving, Taliban-fighting superagent) and Priya (a modern-day female superhero who is also a rape survivor) of Priya's Shakti, it seems that Indian children will finally have a new breed of inspiring comic book heroes to emulate.
---
You May Like: These 6 Indian Web Comics are Taking on Social Issues with Brilliant Humour and Satire
---
We bring stories straight from the heart of India, to inspire millions and create a wave of impact. Our positive movement is growing bigger everyday, and we would love for you to join it.
Please contribute whatever you can, every little penny helps our team in bringing you more stories that support dreams and spread hope.
Tell Us More