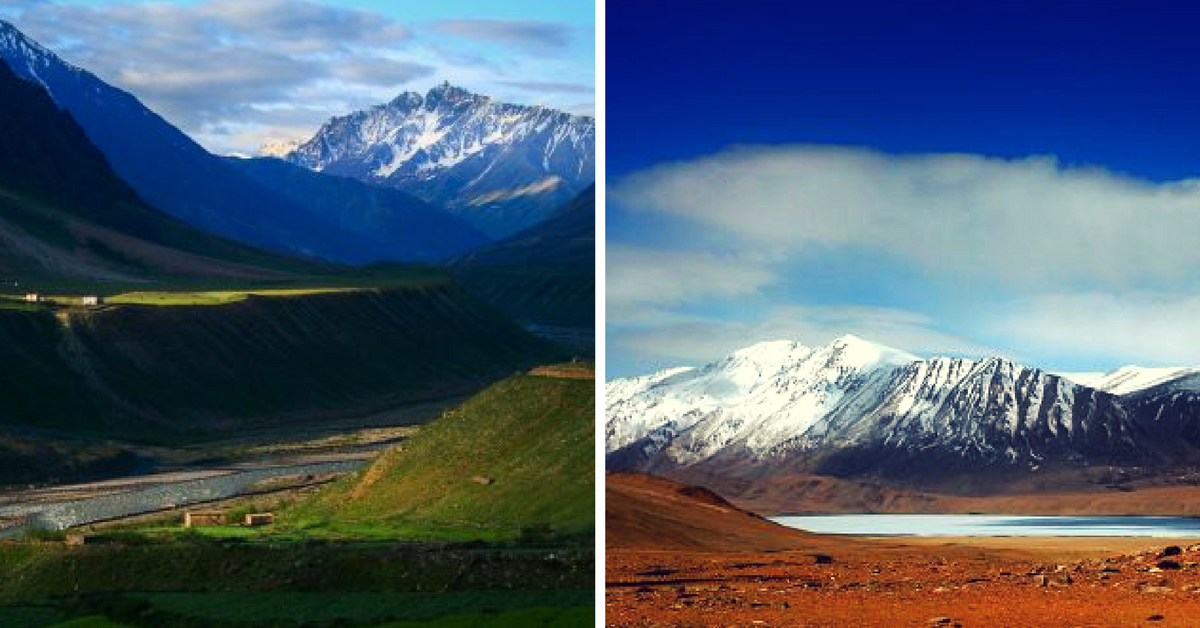 Ladakh and Spiti, both top the 'Must-See' list of every travel enthusiast. Choosing between the two is tough, but here's something that will help you.
Ladakh and Spiti, both top the 'Must-See' list of every travel enthusiast. Choosing between the two is tough, but here's something that will help you.
When I first visited Ladakh in 2008, it ended up becoming my most impulsive trip ever! With no prior information, no prior planning and no proper clothing, my family and me took off on a whim from Srinagar, ditching Kullu/Manali and, in the process, having the adventure of our life. Luckily at that point, Ladakh was still wild and pristine, and lived up to its reputation of being one of the most badass road trips in the world. Flights weren't as common as they are today and getting Leh'd meant not just Pangong or Khardunga La. It was the promise of a rugged journey that was the defining trait of a Ladakh road trip. The Leh – Manali Highway and Leh – Srinagar road journeys were as harrowing as they were legendary. Pangong wasn't a place where 3 Idiots was shot and Khardung La was not a place where boys would get semi-naked for a selfie!
Ladakh wasn't a destination then, it was more a feeling of arriving blind into an unknown land, crossing unexpected hurdles. In the age of death-by-information-overload and listicles, pontificating in painful detail how you should feel when visiting Ladakh, the charm of the once undisputed king of offbeat journeys is at the end of its tether, burdened by its own glorious past.
Meanwhile, Spiti, that has always played second fiddle to its more famous cousin, is slowly creeping up into the mainstream zeitgeist as an alternative to the now bucketlisted-and-discarded Ladakh.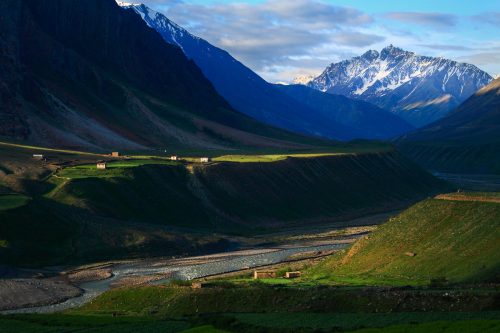 With a reasonably well-to-do agrarian community, Spiti hasn't yet fully woken up to its so-called "tourism" potential and that has become its biggest hallmark. It's amazing that a small strip of a valley could give such fierce competition to the vastness of Ladakh, but that's probably a true testament to the allure of pristine mountain cultures and landscapes.
While both Ladakh and Spiti share a similar culture and landscape, the resemblance is only skin-deep. Beyond the prejudices and preferences of eager travellers, both Spiti and Ladakh have plenty to offer to the discerning and it's hard to pick one over the other. However, based on personal proclivities and travel styles, you could have an easier time of choosing one because, unfortunately in the real world, we can't have it all. If by any chance you can, go to Spiti and Ladakh both!
If not, this table might help you decide.
P.S – In case you're wondering why you should listen to me, I have been to Ladakh six times and Spiti thrice so far.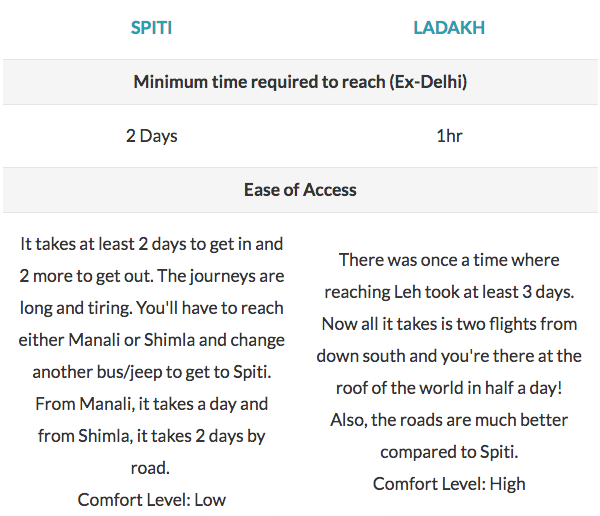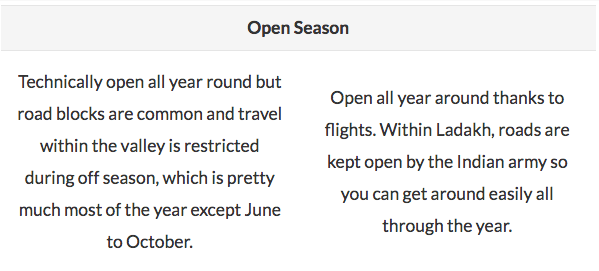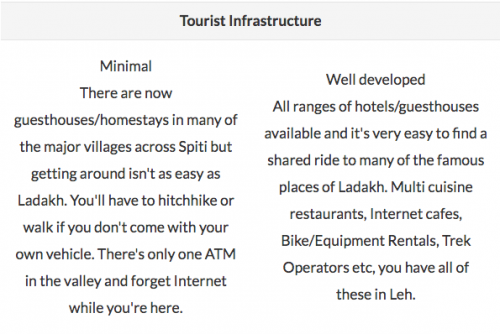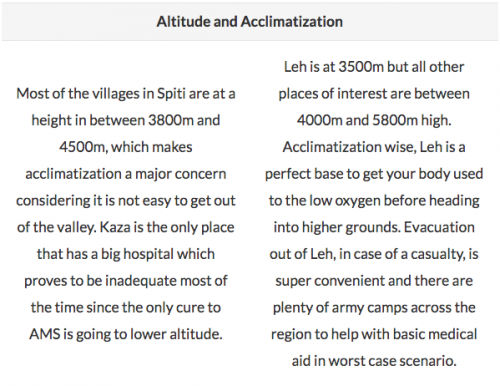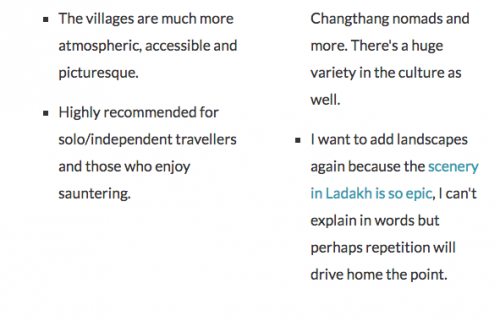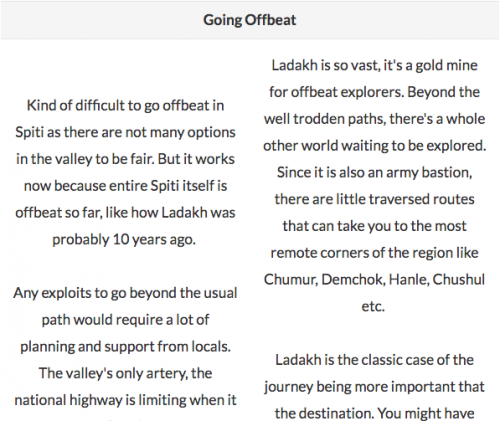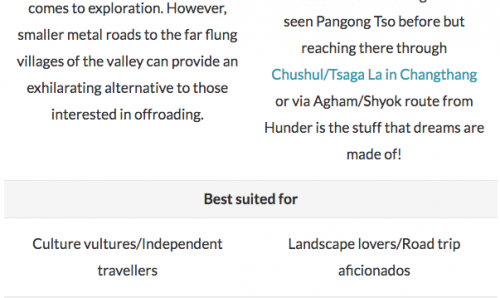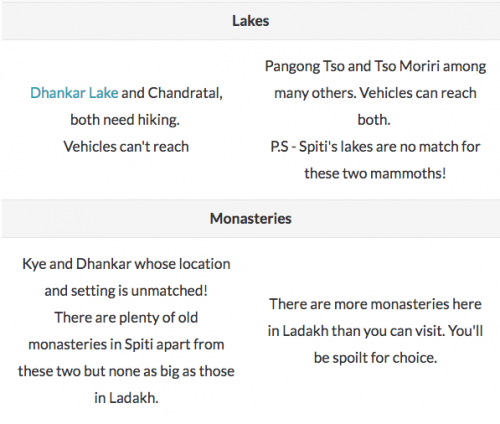 Advice for first timers: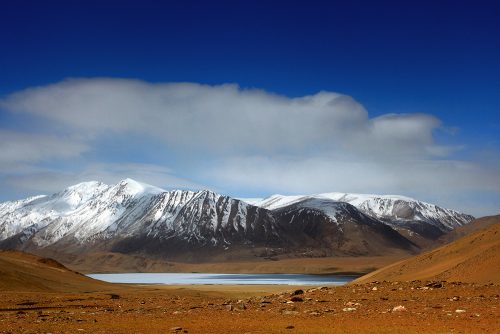 Despite reading all the differences and still unsure which one to choose out of the two, here's my advice:
If you're only going to visit Leh, Pangong, Tso Moriri and Khardung La in Ladakh, I'd recommend Spiti as you'll have a much more immersive experience there when compared to the now done-to-death Ladakh trip.
In case you'll be going beyond these well known places, I'd recommend Ladakh all the way!
To read more by the same author, click here.
All images courtesy of Neelima Vallangi.
Like this story? Or have something to share? Write to us: contact@thebetterindia.com, or connect with us on Facebook and Twitter.
NEW: Click here to get positive news on Whatsapp!