Venkat and Vijaya Iyer, a retired couple living in Bangalore, have devoted their lives to the betterment of slum dwellers in their neighbourhood.
Venkat and Vijaya Iyer, a retired couple living in Bangalore, have devoted their lives for the betterment of slum dwellers in their neighbourhood.
It's 4.30 in the evening. On one side of a slushy slum road, there is a queue forming. Old men and women, handicapped people, mentally challenged persons, and young children – everyone is lining up slowly. They are patiently waiting for their evening meal. If the food does not come soon, they will have to go to bed hungry.
A van arrives, bringing the excess food from lunches provided by three software companies to their employees. Jabbar and Hamid, residents of the slum, put on their face masks and gloves to distribute this food to the people in the queue.
The food, which would otherwise have been tossed into garbage cans at the office canteens, will feed 500 slum dwellers.
This initiative is the brainchild of Venkat Iyer and Vijaya Iyer, a couple in their late 50s, who returned to India leaving their well-to-do life in Muscat about ten years ago. They had made a conscious decision to devote the rest of their lives to the service of the poor in India. They did not have any prior experience of working with the needy, nor did they know where to start or how to go about it. To learn the ropes of service, they started volunteering at an NGO. Within a year they knew that their hearts lay in supporting young women and their children.
There are numerous orphanages and transit homes for women in Bangalore but Venkat and Vijaya saw there were no organisations to support the many single mothers and their children who are deserted by husbands and fathers. Orphanages won't take the children in because their parents are alive. But when young women are thrown out of their homes by their husbands, they have no place to go to and no means of taking care of their children. So they pick up odd jobs that require them to leave their children at the mercy of neighbours, a practice that is often unsafe for girl children.
In 2007, Venkat and Vijaya started an NGO called Swabhimaan to support these women and their children.
They identified 15 girl children of single mothers from the slums, took them under their wings and raised them as their own daughters. The children, between three to five years of age then, started living under the care of the couple. They lived in a house right next to Vijaya's and Venkat's home. They went to good schools, ate good food and dressed well. Their mothers visited them regularly and took them home at vacation time. These girls are teenagers today and are beginning their college education.
As the children grew, Venkat and Vijaya did not want them to be alienated from their mothers.
Their vision was to empower the girls to become changemakers in their families and communities. The girls are now back with their mothers in their own homes, ready to make a difference in their surroundings.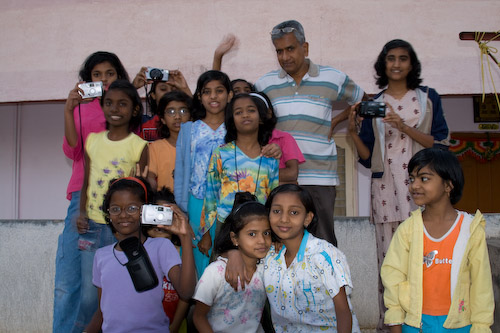 While they were bringing up these 15 children with love and dedication on the one hand, Venkat and Vijaya also made sure that other slum children received help with their education. They gave scholarships to deserving children and made sure their mothers had livelihood support.
The main focus area of their work was the biggest slum of Bangalore, Rajendra Nagar, also popularly known as the Ejipura slum. If you take a walk in this slum, some person or the other on every street will have a story to tell about how Venkat and Vijaya helped him or her.
For the women, the couple started a microfinance scheme to help them start small businesses.
They set up a small cloth bag unit that employs over 30 women. Sahida, an expert tailor, manages the show.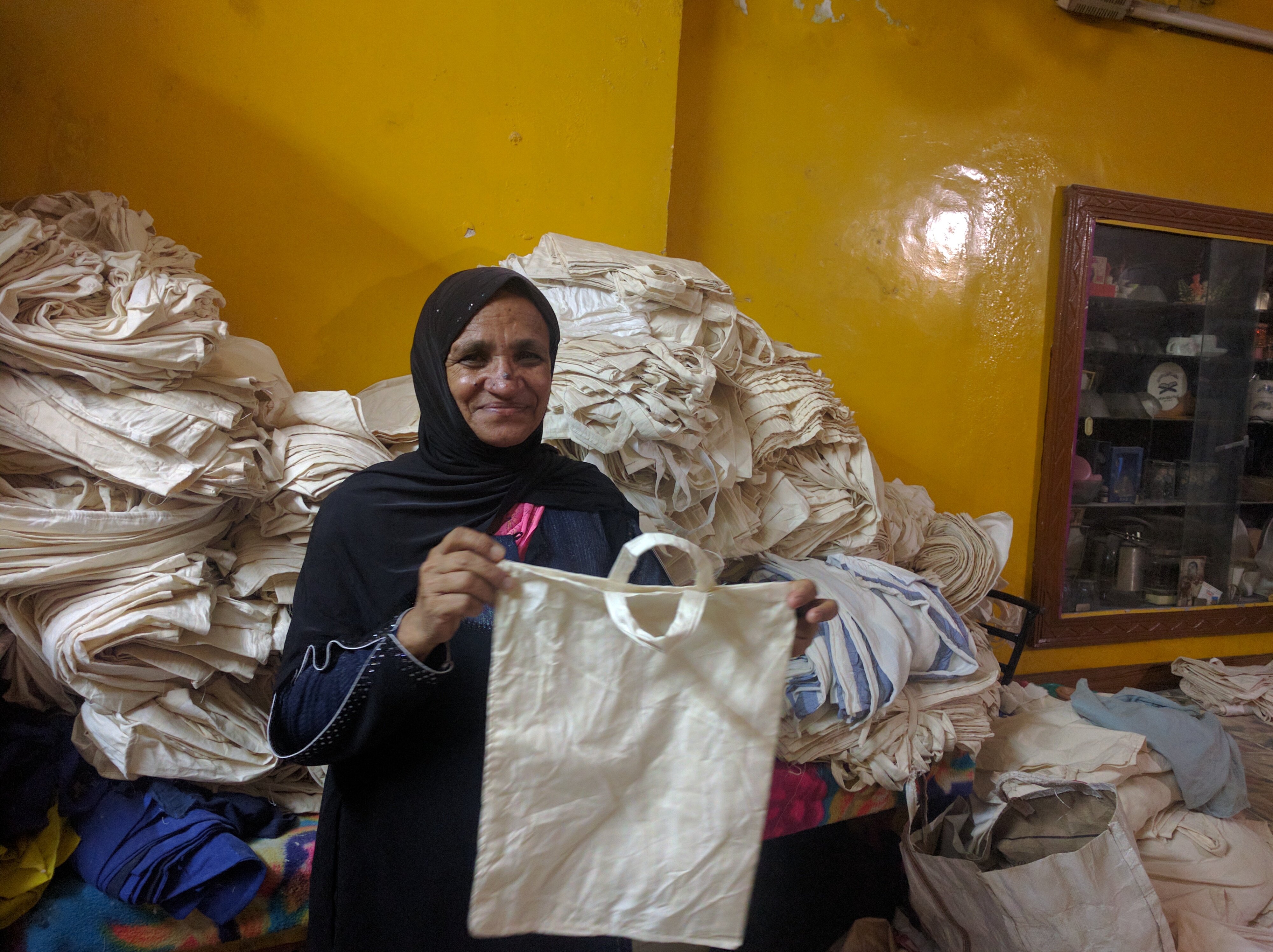 There is also a packaging unit that employs handicapped people from the slum – to give them livelihoods and help empower them. But there are still many people who are unskilled, unemployable and unable to make a living on their own. Swabhimaan's team of volunteers, who are themselves residents of the slum, identify such deserving people. Free meals are given to them every evening. They are also given a supply of free groceries once every month.
A major problem the slum dwellers deal with everyday is lack of good healthcare. Unhygienic living and working conditions make them extremely prone to disease. And when an earning member of a family falls prey to a critical illness like kidney failure, his dependents slip deeper into poverty. To make healthcare accessible and ease the financial burden of the slum residents, Venkat and Vijaya have started a clinic. Every day, over 100 slum dwellers are treated for free at this small clinic.
From health and education to employment and food, the couple support almost every need of the slum dwellers. They have become one among them – they know their families, their needs and are spokespersons for them.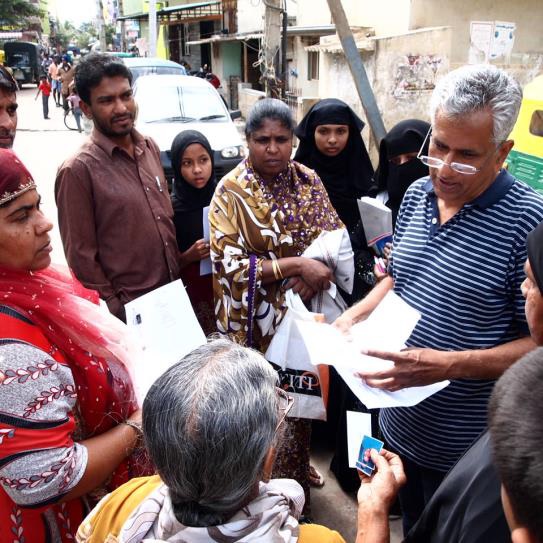 No wonder then that when Venkat and Vijaya walk down the roads of the slum they are greeted with salaams and namastes from virtually every resident.
"There is much more to be done. I get disheartened sometimes. But every morning I wake up with energy to do more," says Venkat.
You can write to Venkat at venkatraman.iyer1958@gmail.com.
Like this story? Have something to share? Email: contact@thebetterindia.com, or join us on Facebook and Twitter (@thebetterindia). To get positive news on WhatsApp, just send 'Start' to 090 2900 3600 via WhatsApp.