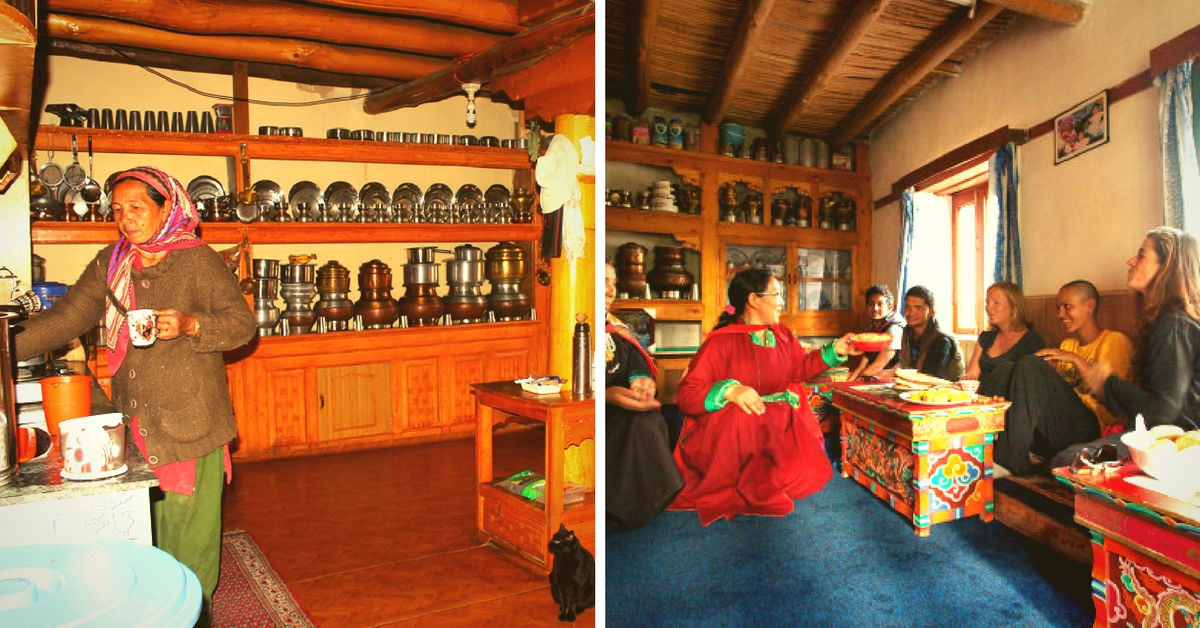 FarmStays Ladakh is an interesting initiative involving mothers in Ladakhi villages who are renting out rooms in their houses to tourists. This is how it works.
FarmStays Ladakh is an interesting initiative involving mothers and other middle-aged women in Ladakhi villages who rent out rooms in their homes to tourists. This is how it works.
"Half of the households in many villages of Ladakh don't have any young people anymore. They have all moved to the city of Leh to work or study. This has left the elderly responsible for every job in the household – right from looking after the farms to rearing cattle and more. With the mission of improving the economy of these villages, we thought of utilising the hospitality skills of mothers in the region who are usually middle-aged women and are very good at taking care of guests," says Sonam Wangchuk, the man behind FarmStays in Ladakh's Phyang village.
The FarmStays project was started on a small scale last year. Under this, families in Phyang village rent out rooms in their homes to tourists. Sonam says that most homes in the village have at least two spare rooms; letting them out to tourists is an easy and sustainable way of earning some income.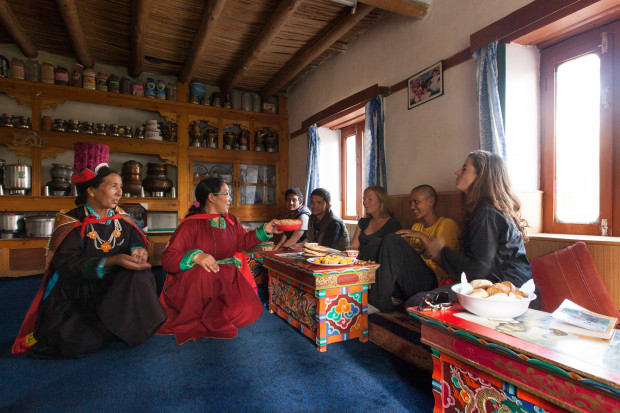 "Tourists can experience the culture of Ladakh in a real way. Instead of just focusing on the artificial and made up attractions in Leh, they get to live with the villagers, help them with their work, learn about their culture, and more. With FarmStays we also serve the additional purpose of redistributing the scope of tourism in the region and reducing the pressure on Leh, which is already overcrowded and polluted," he adds.
Currently, FarmStays has 12 families on board and the women are trained on how to get their homes ready to accommodate tourists. As winters are challenging in Ladakh, the farm stays are open only for the summer months from May to September. But, eventually, Sonam plans to help install solar heated rooms in each house so that the initiative can turn into a year-round source of income.
In just three months after the project started, the women earned over Rs. 1,50,000. They are now confident about the FarmStays concept.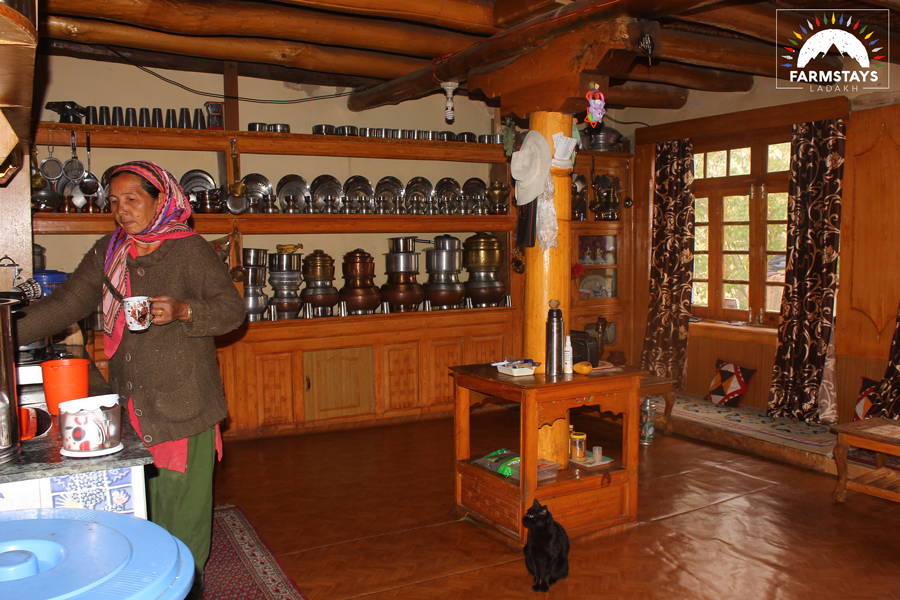 "All the families are very excited that they can get income right from their homes. More than the money, the women see dignity in what they do. They feel special and appreciated when tourists want to learn something from them. Tourists work with them growing vegetables, milking cows, etc. In spite of having so much knowledge about food, farms, and other things, these women are usually considered illiterate. I disagree with that. It is good to see them motivated when their skills are valued," says Sonam.
A mechanical engineer by education, Sonam has been working to bring about educational reforms in Ladakh for several years now. In 1988, he set up SECMOL (Students' Educational and Cultural Movement of Ladakh) Alternative School near Phey village. Students and teachers at the school have come up with many innovative solutions to tackle unique problems in the village.
Sonam recalls that the idea for starting FarmStays struck him when working on one such problem with his students.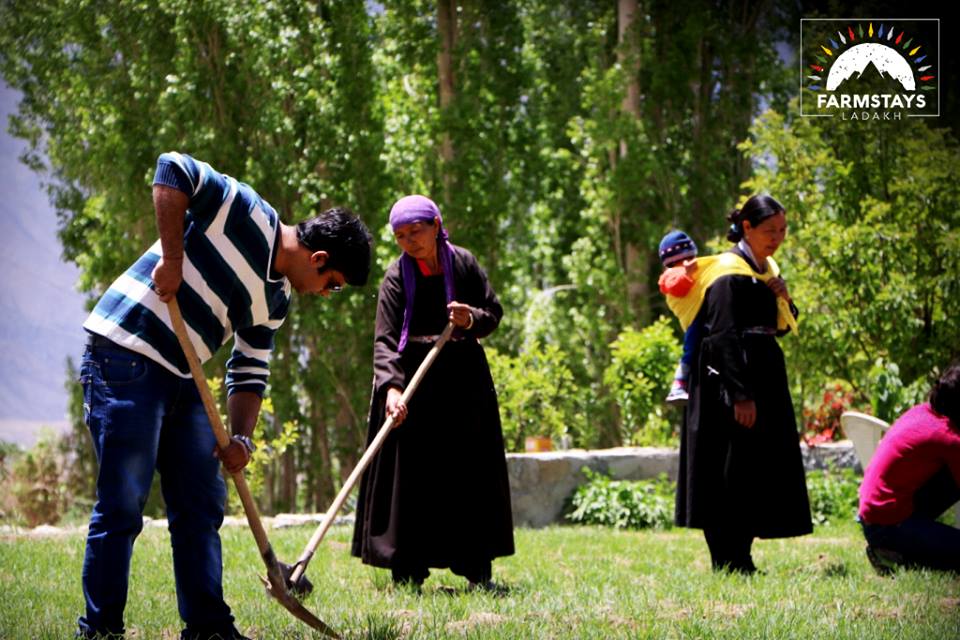 "We were working on solving the water crisis in Ladakh," he says. The lack of regular water sources in the region makes farming very difficult for the villagers. So Sonam and his team came up with the idea of the Ice Stupa Artificial Glacier. This involved freezing unused stream water into huge cones of ice during winters, which would then melt into springs providing water to farms and trees. "It was while doing this that we came across some families that do not any young people at all. And we were shocked. Only the old are left behind in these families to work on the farms. In some cases, there is no one to help the women. The husbands have moved out to work and the children have gone to study. This was the story in every village. So we started thinking of other ways to help them," adds Sonam.
FarmStays Ladakh is now raising funds to help more families prepare their houses for farm stays, train more women, and extend the project to other places like Nubra, Pangong, Sham, Kargil, and Zanskar. You can contribute by donating here.
Learn more about the Ice Stupa project here.
Like this story? Or have something to share? Write to us: contact@thebetterindia.com, or connect with us on Facebook and Twitter (@thebetterindia).