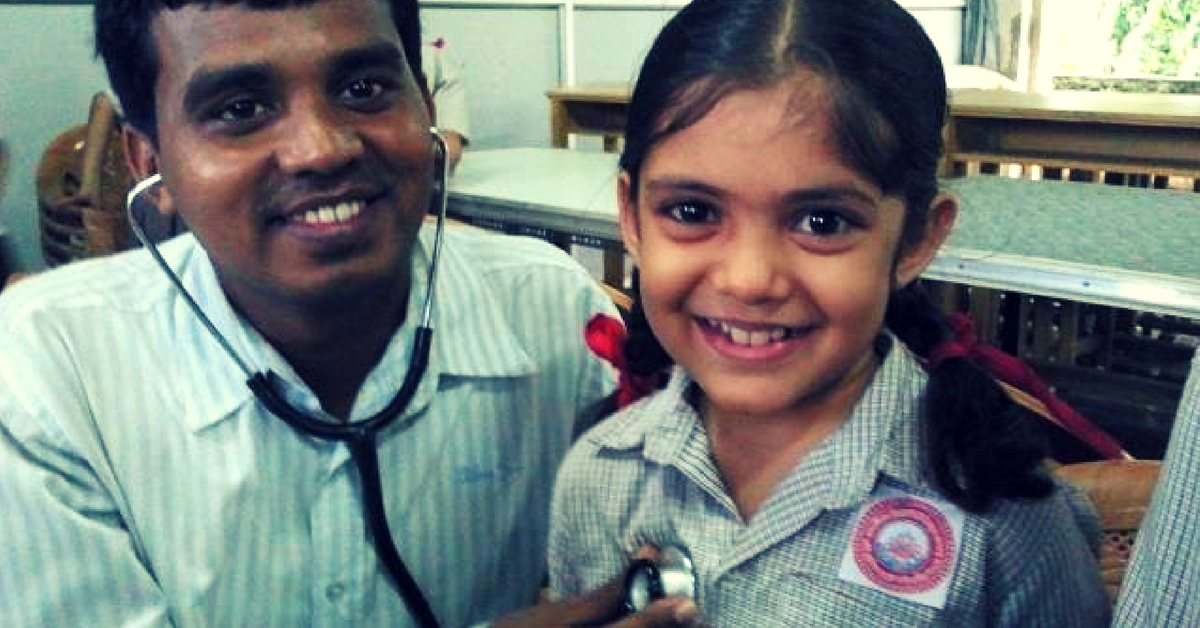 How Swasth Foundation uses technology to provide affordable and quality health services to the urban poor in Mumbai.
How Swasth Foundation uses technology to provide affordable and quality health services to the urban poor in Mumbai.
After working for daily wages in a solvent factory for 6 months, Abdul Khatoun, a 20-year-old resident of Dharavi, Mumbai started experiencing respiratory trouble. As the sole bread winner for his family of four, he did not want to forgo his earnings to visit a government clinic. Instead, he chose to ignore the problem for a while. As his condition worsened, however, he finally visited the government health facility. He had to wait 3 hours because the doctor was not available. Eventually, he had to see a nurse, who only spent five minutes examining him, before writing him a prescription and sending him on his way.
Needless to say, the diagnosis was incorrect. Despite spending his limited resources on the medication prescribed, Abdul's breathing difficulties failed to subside. As his condition became more acute, he was forced to quit his job and seek hospital treatment. He is recovering now, but he is out of work and thousands of rupees in debt.
Abdul's story is not uncommon and highlights the limitations of India's healthcare system. Despite various attempts by the Indian government to subsidise health services, the standard of care in government facilities remains sub-par.
This forces the urban poor to seek expensive private healthcare treatment to deal with critical illnesses.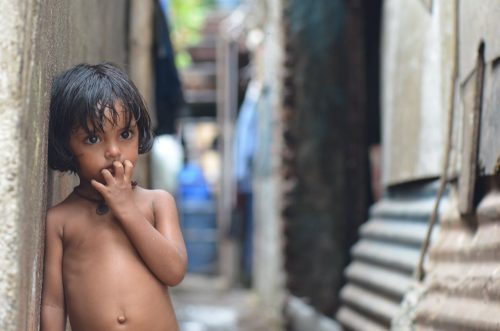 Photo Courtesy: Shabdita Gupta
Ground Reality
More than half of India's urban population lives in crowded shanties without sanitation or basic civic amenities. This, coupled with potentially hazardous work conditions, make them more vulnerable to illness and disease. Yet they are often unable to afford quality health care. 80% of the total health-spend in India is out-of-pocket, and approximately 75% of it is spent on primary health care. Studies reveal that catastrophic health expenditure is the single biggest cause of impoverishment in India, forcing 32 to 63 million Indians below the poverty line each year.
Ray of Hope
Swasth Foundation has been working tirelessly to plug the gap in the urban healthcare system. Its founder, Sundeep Kapila, is an IIT alumnus with consulting experience in the healthcare sector.
Swasth currently operates 18 health clinics across Mumbai slums to provide a one-stop access to high-quality primary healthcare services, at half the market rates (ranging between Rs. 20 to Rs. 300).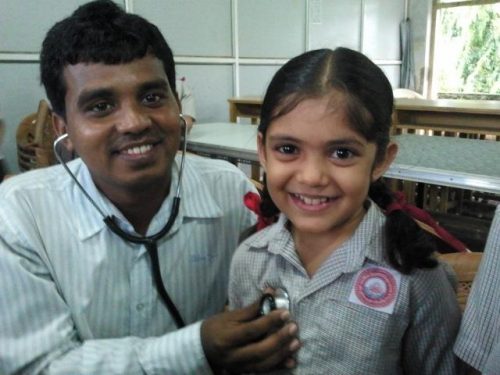 Photo Courtesy: Swasth Foundation
Swasth's aim is to provide preventive care, early detection and treatment of illnesses and ultimately reduce long-term health costs for impoverished communities.
Each health centre serves a population of approximately 100,000 and provides comprehensive primary health care services. This includes doctor consultation, medicines, diagnostics and day-care procedures, at the centre via a general physician and a dentist for 10 hours every day. Since Swasth Centres also operate in the evening, patients aren't required to skip work to address their health needs.
It also sets up health camps within government schools in these localities to educate people about sanitation and preventive healthcare. Swasth has had more than 400,000 patient visits across its health centres. What's more noteworthy, however, is that Swasth's efforts have made a real difference in the lives of the people they work with.
This can be demonstrated from what a mother said about her experience with Swasth:
"My child, age 10, had a skin disorder for the last three years. Despite many tests and visits to local doctors at government facilities, it was not cured. The doctor from Swasth visited my child's school, started treatment and completely cured my son. We are both very happy."
Technology has really helped Swasth maintain quality of care while ensuring reduced costs. It has a centralised system monitoring and tracking all centres. This helps rigorous tracking of patient progress at all levels.
It also improves health worker productivity by generating automatic schedules and reminders and ensures that high risk cases are taken care of.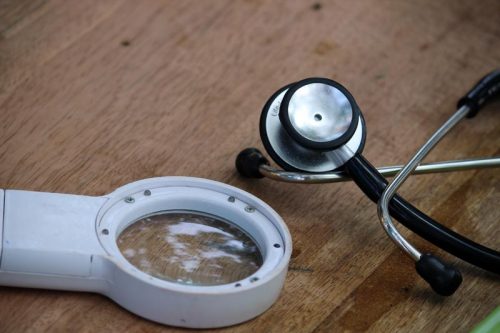 Road Ahead
Swasth aims to expand further to address the growing need for good quality and inexpensive healthcare. Over the next 3 years, it is looking to scale the primary health centre model from its existing 18 centres to 52 centres in Mumbai. This could help extend healthcare to more than 70% of the low income population of Mumbai. Swasth's ultimate aim is to ensure access to affordable and quality health services to 10 million low-income individuals by 2018.
Swasth's work is critical. Early diagnosis and preventive health care programs keep children healthy and in school. They also enable people from Mumbai slums, like Abdul Khatoun, to take health precautions before their ailments snowball into health crises that require expensive medical interventions.
About the author: Sindhura Chakravarty is an Associate, Advisory Research & Due Diligence with Dasra.
Like this story? Or have something to share? Write to us: contact@thebetterindia.com, or connect with us on Facebook and Twitter (@thebetterindia).