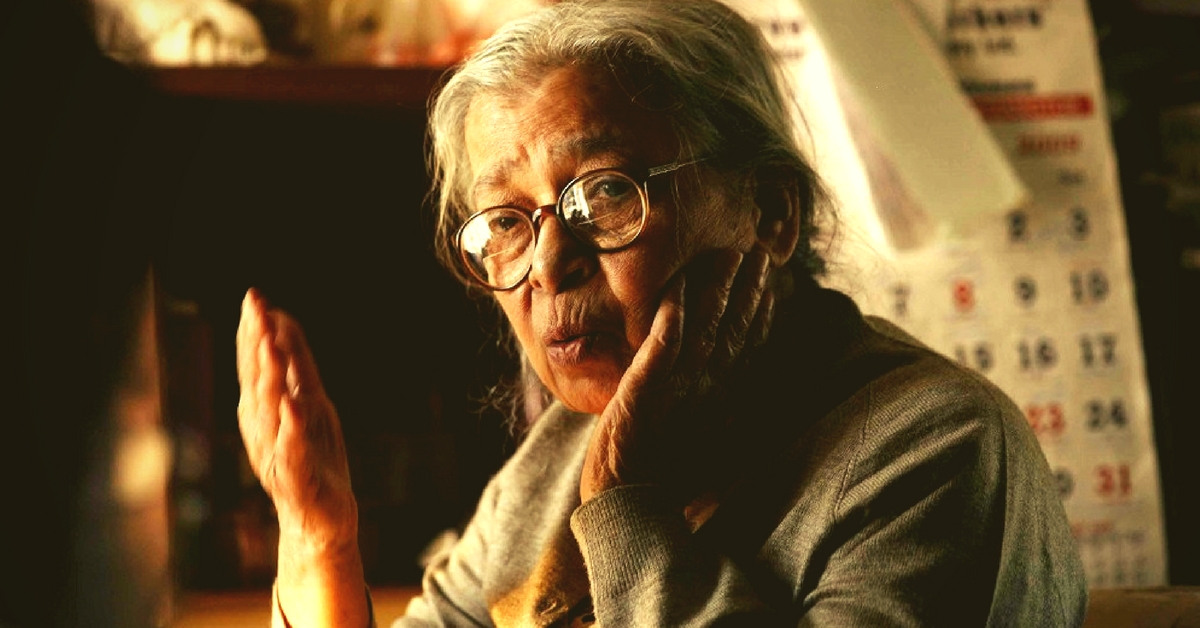 There are many facets to the person that was Mahasweta Devi, who passed away at 90, active till recently doing what she loved best – giving voice and power to the people through her activism and her writing.
There are many facets to the person that was Mahasweta Devi, who passed away at 90, active till recently doing what she loved best – giving voice and power to the people through her activism and her writing. The Ramon Magsaysay and Jnanpith awardee, the Bengali novelist penned "powerful tales of exploitation and struggle of tribal women" – she shared their food and their everyday life, tried to understand their problems and fought the powers-that-be to uphold their rights. As we remember the literary giant who "never described herself as a feminist" here's a look at three stories where she sensitively takes on prostitution, child marriage and bonded labour through the lives of 14-year-old Doulati, Basmati, a victim of child marriage, and Jhalo, a tribal woman who refused to bow down to social and political pressure.
An excerpt from Sage Publication's Ethnic Worlds in Select Indian Fiction by Juri Dutta.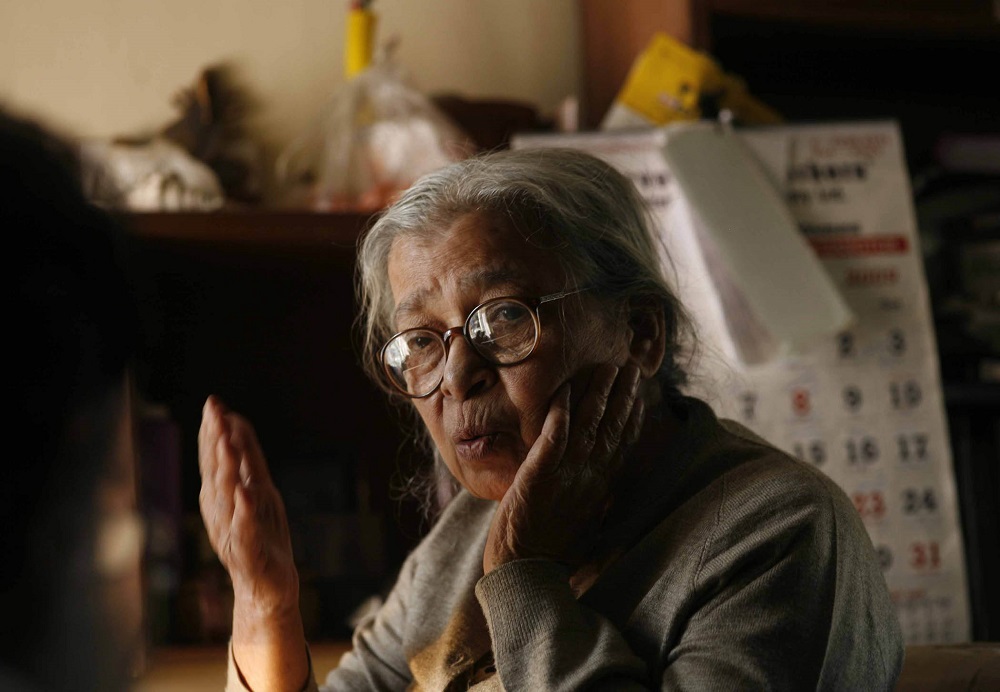 Mahasweta Devi's stories Doulati and Palamo deal with the theme of bonded labour and prostitution. While Doulati, a fourteen-year-old girl, is entrapped by a man from a higher class who, after promising to marry her, leaves her in a brothel; Basmati, the protagonist of Palamo is compelled to become a prostitute by her husband. Doulati focuses on the extreme form of violence against women, her economic and sexual exploitation, trade (commodification) of women as well as the physical and mental trauma faced by the prostitutes.
In Doulati, Devi portrays the pathetic lives of the prostitutes and the agony of rejected prostitutes and their anonymous death. Doulati is shocked to see that when the prostitutes can no longer attract men and satisfy their lust, they are thrown out to become beggars or to die on the streets. Devi's description of the lives of the prostitutes speaks volumes of her concern for them:
The social system that makes Crook Nagesia a kamiya is made by men. Therefore do Doulati, Somni, Reoti have to quench the hunger of male flesh. (Devi, 2001a: 62)
In a discussion of Mahasweta Devi's Doulati, Gabrielle Collu (1999: 49) says: Tribal women are oppressed on several levels. First, because they are women in a patriarchal and patrilineal society. Although in most tribal societies in India, women's position is relatively better than in Hindu caste society, property is still transmitted through the male line, and in general women do not have access to political power.
Collu mentions that tribal women are oppressed because they belong to a group considered inferior because of their ethnic or caste position. Moreover, they are oppressed because as women they are used and controlled by those who have the power to oppress their people. …
Though Doulati resigns herself to her fate and dies a miserable plight, the novella powerfully depicts the violence inflicted on helpless women and the ruthlessness of men.
It is important to note that Mahasweta Devi's Doulati is an allegory of the nation-state of India. The story ends in 1975, just as Indira Gandhi's declares Emergency throughout the country. Doulati is a bonded-sex-worker who is 27 years old and is used, exploited, plundered, wasted and abandoned. She walks to the village of Bahri where Mohan Srivastava is preparing for the celebration of Independence Day by drawing a huge map of India in the courtyard. It is interesting that Doulati throws up blood and dies on that map:
Filling the entire Indian peninsula from the oceans to the Himalayas, here lies bonded labour spread-eagled, kamiya-whore Doulati Nagesia's tormented corpse, putrefied with vulnerable disease, having vomited up all the blood in its desiccated lungs. Today, on the fifteenth of August, Doulati has left no room at all in the India of people like Mohan for planting the standard of the Independence flag. What will Mohan do now? Doulati is all over India. (Devi, 2001a: 94)
According to Gabrielle Collu (1999: 55), this passage shows that Independence is a lie, a meaningless issue for the majority of Indians. She says: This passage suggests the complete identification of the exploited Adivasi woman with India: she is all over India; she is India—meaning that the poor, exploited workers compose the majority of the people of India and that Independence is a lie for the vast majority of people in India or at the very least that it is meaningless to them.
Devi's use of the image of the bonded-sex-worker lying dead on a map of India can be seen as condemnation of exploitation and crushing of the myth of a free India. Collu (1999: 55) then adds, "She [Mahasweta] suggests that real independence is impossible as long as there is gender, social and material inequality enabling one group to abuse another."
In view of this, it is insignificant whether the protagonist in Doulati is a bold woman who can protest against the exploitation and torture meted out to them. Doulati herself might be a very passive character who can never raise her voice against any kind of exploitation, but the novella itself is a strong voice against all kinds of inequality prevailing in the society.
In the story Palamo, Mahasweta Devi deals with the theme of prostitution and focuses on the problem of child-marriage. Here, the protagonist Basmati is compelled by her husband to become a prostitute. Moreover, she is a victim of child-marriage. She is married to Nanku at the age of seven. Basmati is portrayed as a very strong character who dares not only to protest but to take up action against men who subject women to harassment. When a high-caste man sexually harasses her in the field, she picks up a knife and cuts off his hand, without pondering over the consequences. Madho appreciates her courage and says:
You have showed a lot of courage. If all women possess this much courage, then the abuse of tribal women would not happen. (Devi, 1997c: 123–124; my translation). Even when she is put into the brothel, she tries to find out strategies to escape from there and finally succeeds and reaches her village.
In the novella, Gauhan, the writer expresses the self-assertive nature of a tribal woman, Jhalo, through the symbol of gauhan which means a 'venomous snake'. Jhalo protests every time she is subjected to torture or harassment. When her husband died in a coal mine accident, she was asked to work without pay. But she refused and said, "I have neither put my thumb impression nor borrowed money, why should I do unpaid labour" (Devi, 1997b: 183).
This novella has a number of incidents which describe the violence committed against women. Moni is such a character who (when she is in her youth) refuses to be a bonded labourer saying that the custom of bonded labourer has been abolished. But she is struck with a red hot iron rod for her defiance. Jhalo is very assertive and bold. When the Tehsildar wants to sexually abuse her, she shouts and bites his hand like a tiger making him cry out in pain. She does not consider it her destiny to endure the cruelty and torture of the upper class people. Instead she protests against all such cases of violence and exploitation meted out against women. She complains to Amin Babu for whom the Tehsildar works: "How dare you people of high class treat us like prostitutes?" (Devi, 1997b: 184). When Amin Babu consoles her and says that such things would not happen in the future and that she is like his mother, sister and daughter, she says:
Will you give the same kind of punishment to the Tehsildar now that you would have given, if your mother, sister or daughter would have been humiliated in the same manner? (Devi, 1997b: 184)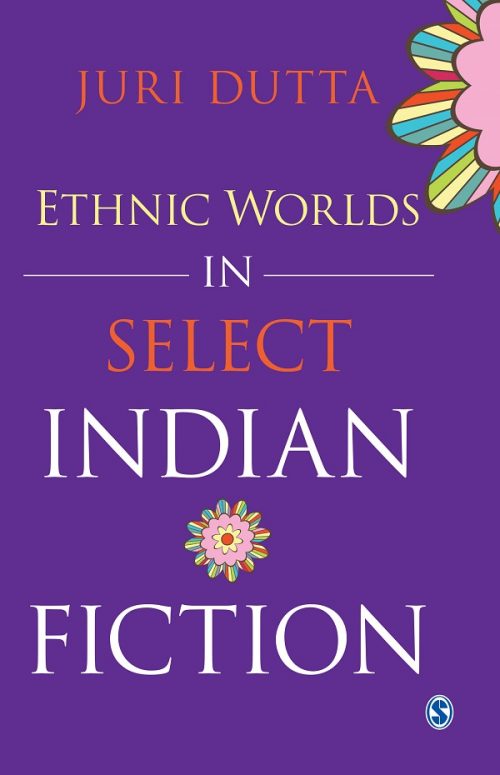 This is solid argument coming from the least expected source—a woman belonging to a tribe. It would have been 'normal' and 'natural' (at least till than) for such a woman to accept whatever was decided for her by others. Jhalo's arguments definitely establish her position as a woman who can fight for her honour, her identity.
(Excerpted from Ethnic World in Select Indian Fiction by Juri Dutta; Published by SAGE India; Pp: 168; Price: Rs 750/ Hardback.)
Like this story? Or have something to share? Write to us: contact@thebetterindia.com, or connect with us on Facebook and Twitter (@thebetterindia).
Tell Us More
We bring stories straight from the heart of India, to inspire millions and create a wave of impact. Our positive movement is growing bigger everyday, and we would love for you to join it.
Please contribute whatever you can, every little penny helps our team in bringing you more stories that support dreams and spread hope.