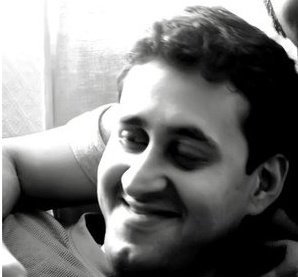 Clinical Psychologist by profession, trekker by passion, Divyanshu Ganatra is a self-made social entrepreneur. We find out how one can be all this while being blind. In 1998, after a
Clinical Psychologist by profession, trekker by passion, Divyanshu Ganatra is a self-made social entrepreneur. We find out how one can be all this while being blind.
In 1998, after a severe bout of tuberculosis, 21-year-old Divyanshu Ganatra's health had started giving up on him. As he lay on the operating table with a ruptured lung, the doctors, unwilling to operate, were in a haste to declare him dead, before he blurted out, "Just hurry up and cut me open will you? I'm still alive, what the heck!"
A near death experience narrated with natural nonchalance by the clinical Psychologist. Ganatra however isn't as kind with words while beginning to talk about glaucoma, which was diagnosed when he was just in standard 12th. "I didn't believe it, I didn't want to. But when I lost my vision completely, I had to," he talks of the vision impairment that it later led to. It was a life-changing event and only the beginning of a series of challenges, first of which was to keep learning after quitting school. "I didn't do it because I couldn't see, I just felt I wasn't learning anything," he recalls.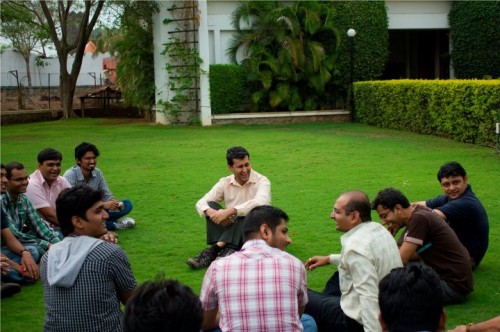 An accidental entry into the world of disability had many shocks in store for Ganatra. "I checked into a rehab centre, where I was told I'd be taught to make chalk, cane furniture or become a telephone operator," he talks about living conditions which can best be described as unhygienic. To the caretakers who told him he couldn't make a career outside that circle, he simply retorted, "You can't decide for me, I have lost my eyesight, not my dignity." Not surprisingly, his rehab did not last for more than an hour.
Around 1995, when India's IT sector had just begun its boom. Ganatra decided he would learn the intricacies of computing. But when all institutions shut their doors to him, he sought friends who would read out every command and screen. His hard work and of course the buoyancy of the sector bagged him an award from none other than the President of India. But "that was when I left IT. I had proved my point – people without vision are still people and can do much more," he tells us.
Another reason for his exit from IT was his penchant for conversation. While machines provided him with a challenge, friends and family provided joy. Understanding happiness and the human mind got him to make an intriguing turn towards degrees in Psychology. The admission process, which is tough for the sighted, was even tougher for him. Denied admission although he had the required marks, Ganatra wrote a letter to the principal. "He replied saying there is a rule that says visually impaired persons can be denied admission; I asked him to show it to me."
The graduation began with calling an educated person's bluff to secure admission. The ensuing struggle, thanks to unhelpful teachers during his Master of Arts, only made him more adamant on completing the course. "I was graded D in their papers. I didn't mind because they couldn't fail me. I surprised them by being the first to get placed in my batch," he flaunts. Working at The Tata Group in the HR department, he realised that that was not his path to the 'Land of Oz' and decided to create his own, literally.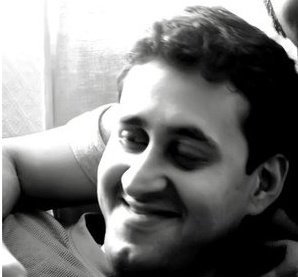 'Yellow Brick Road', his company, is inspired by his favourite movie, The Wizard of Oz. "Besides providing corporate training and counseling, we offer parallel academia," he informs. "We teach students of Psychology the practical application of what they study in college, using case studies and role-plays. More importantly, we teach them that the person comes first. Nobody is a 'schizophrenic person,' one is a 'person with schizophrenia.' Sure he may have delusions and hallucinate, but there is so much more to him. He can be fun and lively as anyone else," he goes on, his voice giving away his heart's empathy.
The Pune-based shrink is also a troublesome mountaineer by choice. And only after a long chat with him does it become apparent that true achievers are marked by their passion more than profession. After his tuberculosis surgery, Ganatra had to go through the stages of learning to walk all over again. His frail 32 kg body even forced him to crawl. Today, he has scaled the Milam Glacier and the Kumaon range of the Himalayas among other peaks.
"I only feel for the poor Sherpas. They're the ones who have to guide me uphill, a task that will be tougher now because of my ever increasing belly!" he laughs. Ganatra weighs more than double of his frail days and treks not in the pursuit of brownie points, but just to refresh perspectives. At a time when athletes around the world are competing for that medal of gold, it is inspiring to meet someone who has a heart of one.
An initiative of Trinayani which is an NGO founded by Ritika Sahni, this is a part of a series of articles that celebrates the intriguing lives of persons with disabilities. Trinayani works towards creating Disability Awareness and equal opportunities for persons with disabilities, communicating through workshops/seminars, print, radio, films and other electronic media. Visit www.trinayani.org or write to them at trinayani.contact@gmail.com
We bring stories straight from the heart of India, to inspire millions and create a wave of impact. Our positive movement is growing bigger everyday, and we would love for you to join it.
Please contribute whatever you can, every little penny helps our team in bringing you more stories that support dreams and spread hope.