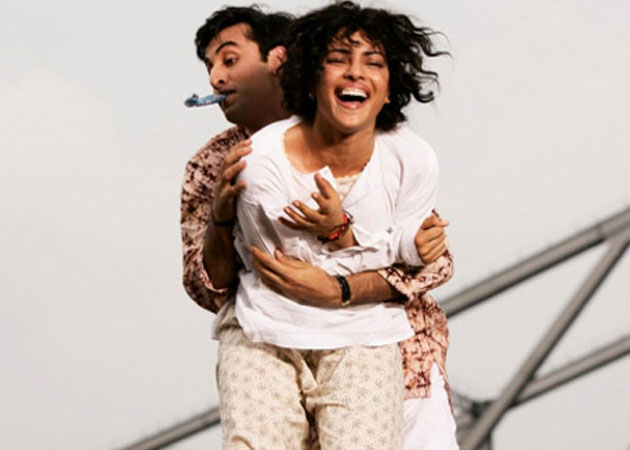 Barfi! is a laudable effort on the part of film-maker Anurag Basu for a sensitive portrayal of two forms of disability. However, when we see the film with disabled persons and disability experts, there is a lot that is not accurately depicted and a lot more to be learned, as we find out here.
Barfi! is a Bollywood film released recently which explores a complicated relationship between a deaf and mute person, an autistic person and a regular person. It is a refreshing film which draws us into the world of the disabled without carrying the weight of pity. However, it is not very accurate in its portrayal of the disabled, as the advocacy trust Trinayani tells us when they watch the movie with a few disabled friends and experts. We wish to present their eye-opening though subjective views here, and would welcome opinions and comments from our readers. Having said that, we do believe that Barfi! is a highly sensitive take on two major disabilities and our aim here is to make people more aware of these while bringing about a deeper perspective from different points of view. Caution: Spoilers Alert!
For a nation besotted with watching love stories of all shapes and budgets on 70mm, its film industry is more than glad to oblige by presenting at least one every week. That said, the number of mainstream film-makers choosing to depict the intriguing romances of persons with disability remains disappointingly low, those who've done it in the past decade countable on fingers. Last fortnight, we got a breath of fresh air (almost literally, in Darjeeling) with Anurag Basu's Barfi!, a Chaplin-esque tale (treading the line between homage and plagiarism) of a deaf charmer and his subject of interest, a girl with autism. And to round-up our perspective, we took along to the movie two of our deaf friends and two experts on disability!
Watching Ranbir Kapoor and Priyanka Chopra's delightful tale unfold were Sohail Lakhani, one of the illustrious deaf students of Sanskardham College in Mumbai and his principal Lata Nayak. An exponent of the Indian Sign Language (ISL) and lip-reader par excellence Sunil Sahasrabudhe too was our deaf companion, along with Dr Rubina Lal, a lecturer of SNDT University and doctorate in autism. While the film per se is undoubtedly a delightful entertainer, what the people above told us about it over coffee later are crucial talking points to be noted for its makers and us, the candyfloss-loving audience.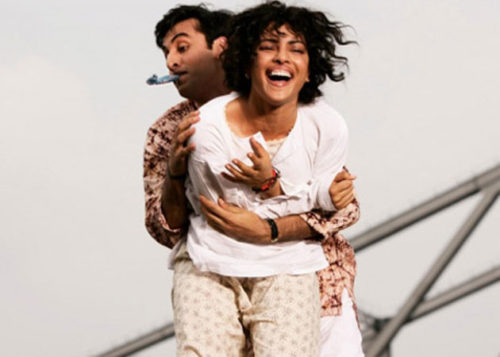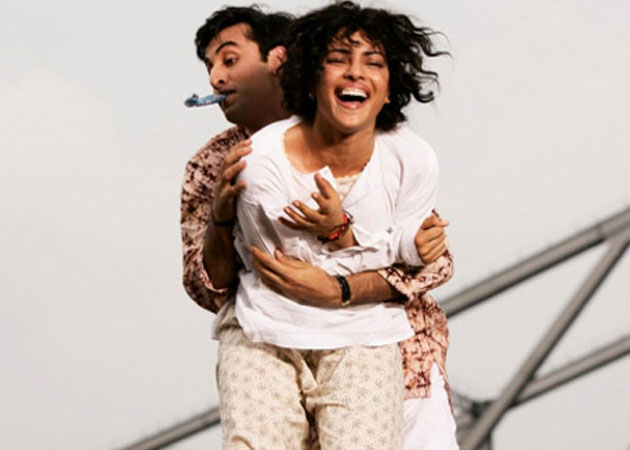 First things first, our films being escapist exaggerations of realities, Barfi! is no different, for having taken liberties to make its lead characters do stuff real persons with disability don't. "Deaf persons don't have an inner language, hence they are not as imaginative in mischief as Barfi has been shown!" reacted Dr Lal. "Most of them are reserved in real life, often lacking basic confidence owing to an inferiority complex," Principal Nayak added. And while Sunil feared Barfi's 'mischievous' portrayal might send out a wrong message about deaf men, it cannot be denied that the caricature of the central character was endearing to watch, and a film is bound to take artistic liberties.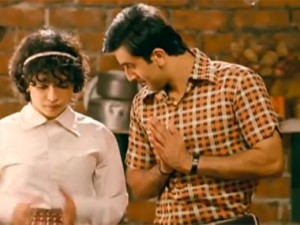 More insights from our representatives of the disability sector found gaping holes in Barfi!'s story. "An autistic person can in no way communicate a phone number to a stranger and place a call," Dr Lal said of an important sequence in the film. She also added that 'jealousy' is an advanced emotion and is not to be found among those with autism, as depicted in the end. Also, in the climax (warning, spoilers ahead!) 'Jhilmil' shouting Barfi's name repeatedly, with a desire to want him back, is unreal behaviour given her disability. So there, the dramatic end of the story falls like a house of cards – but is anyone complaining? We think not!
Perhaps our biggest peeve as lay audience is that after watching a full-length film with a lead character being autistic, we still don't know about the disability means. Although, as Dr Lal, herself a mother of an autistic girl, lauded the detail that autistic persons are over-sensitive to mud/dust as depicted in the film, we didn't know that autism is a neural disorder marked by developmental impairment and has affected over a crore people in India. Google told us, Basu didn't.
And as for a peeve from the deaf community itself, here's a piercing one: Isn't it a pity that lakhs of those in India who live with Barfi's disability in real life won't be able to grasp the film? "I was expecting more signs and gestures," Sohail expressed, adding, "It would've been heartening to see more of the ISL, with sub-titles to assist the hearing audience!"Of course he expected more from the director who bothered to come to his school himself for research. The moot point here is, deaf persons are almost invisible in our society; and when they don't get assistance in important walks of public life, a simple luxury of a sub-titled film too was denied here. Ironically, Mr Basu and the producers will have no option but to subtitle the film when they send it to the Oscar jury for viewing!
Though we discussed more cracks in this otherwise charming-looking vintage mansion of a story, truth must be said that Barfi! brought to public consciousness a rarely talked about disability and another one which is complicated. "That's what most public awareness efforts aim towards," Dr Lal told us.
A Friday after Barfi!, we as a people were ready to be swept away by more romances, more exaggerated escapes from reality. But if Basu's effort managed to open the minds of even a few who were deaf and blind to disability, the effort we say was totally worth it.
An initiative of Trinayani which is an NGO founded by Ritika Sahni, this is a part of a series of articles that celebrates the intriguing lives of persons with disabilities. Trinayani works towards creating Disability Awareness and equal opportunities for persons with disabilities, communicating through workshops/seminars, print, radio, films and other electronic media. Visit www.trinayani.org or write to them at trinayani.contact@gmail.com
We bring stories straight from the heart of India, to inspire millions and create a wave of impact. Our positive movement is growing bigger everyday, and we would love for you to join it.
Please contribute whatever you can, every little penny helps our team in bringing you more stories that support dreams and spread hope.
Tell Us More