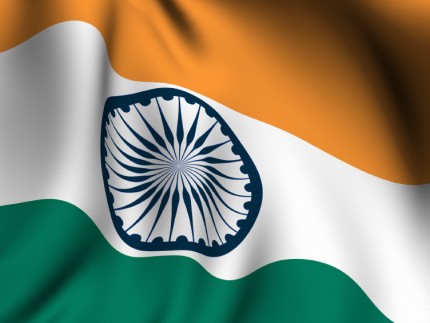 A Happy Independence Day to all our readers. Yesterday, we asked everybody on twitter one question: This Independence Day, what is the ONE big (or small) thing India needs to change
A Happy Independence Day to all our readers.
Yesterday, we asked everybody on twitter one question: This Independence Day, what is the ONE big (or small) thing India needs to change to become better? We asked people to send in their replies with the hashtag #BetterIndia. The response we got was phenomenal and inspiring. It made us think beyond the obvious, and it was heartening to know that people are giving a lot of thought to the change required in India. From everyday concerns like traffic and infrastructure to national level concerns like education, health and sanitation to suggestions for self-improvement in terms of better civic sense and work ethics, the 140-characters limitation did not stop our readers from voicing their opinions.
In the coming days, we will be exploring more in depth each of these points and trying to find ways of tackling the concerns people have raised by using collective knowledge and pooling of brain cells. For now, we are listing below some of the most interesting tweets that we received, and giving you some food for thought to munch on till our next session.
@CJ_Shekhar: Prohibitive penalties for traffic offenders & stringent surveillance for enforcement of rules for a #betterIndia
@arifk2: We need to have more counselling centers for people who suffer from domestic violence, drug abuse, depression.
@anuradhagoyal: Consuming only what we need n not what others want us to will sort out lot of issues: releases resources
@skodithala: Citizens following rules of all kinds.
@Scarysouthpaw: We need a Work Ethic. We are a nation of people who come late and leave early. 
@JanetriDave: make certain disciplines as habits. Change needs to come from within nd from outside. 
@KiranManral: A sense of responsibility towards our country? Not a quid pro quo vote democracy.
@AshokaIndia:  Our wish: We must embrace our differences and work together instead of working against each other. 
@vijeet_rathi: people should realise their inherent potential & optimise capabilities
@jdm866: India needs to change its corrupt leaders and find non corrupt ones even though its very difficult, for becoming a #betterindia
@chau_s: Develop paan, gutka and general spitting awareness.
@ABHIandNOW: A freedom of choice, instead of being pressurized by various avenues (society/religion). 
@ankushsamant:  It is the people's behavior and thought process that needs to change for a #betterIndia
@animeshpathak: citizens caring about the country on more than two days a year (Jan 26, Aug 15) is needed for a #betterindia 🙂
@anuradhagoyal: If you can start taking care of issues and people around you- say your support staff, you start contributing.
@skpandey: Make India secular in true sense to make a #betterIndia
 @Razabattang: I dream of a #betterIndia where girls will not be blamed when they are victims of molestation
@Prithivi1688: Govt shud make a rule that education qualification is must for the candidate to get nominate for an election
@DipikaPrasad: Buy from ur local sabziwala. Contribute to local livelihoods.
@raovallab: The middle class can reduce income gap by consuming products & services from rural India.
 @phanideepak: Teach less fortunate children how to use Web. Lets them search for opportunities.
 @phanideepak: A skills set database that lists what region requires which jobs. Then deploy skills training centres.
@aksvi: waste management, no litter, open sewers, public toilets, civic sense
@anitavasudeva: Commit to excellence & quality in any work. Be ashamed if you deliver shoddy work.
@monishk: When people start giving importance to other's opinion.
@phanideepak: Reducing the incidences of preventable diseases. Sanitation classes at School.
@DipikaPrasad: So buy from a supermarket that pays a fair price when it sources, better working conditions. (1/2) within that supermarket, pick a brand that you know strives to create +ve impact. Prob – u can't always know (2/2)
 @sheetal_r: Less time on the road.. more time at the office with some energy to spare!!
@krithikanelson: We should stop assuming that Foreign Brands have better quality! They r after all, Made in India! 
@Raziakuvale: We need education that teaches the youth life skills and that which instills confidence, self-esteem and respect.
@CJ_Shekhar: Reduce waste of #energy by turning power off when not in use – is what consumers can do.
@CJ_Shekhar: Educate, not just through books but through practice and examples for a better society and #betterIndia.
@Prithvi1688: A website has to be created with all the details of the projects which has been undertaken by Govt. 
@d_sakhuja: Basic would be to follow traffic rules, lanes systems and not pay bribe to the extent possible.
@BoitlungIda: #betterIndia would be India without racism.
We thank all our readers who contributed to this discussion, and look forward to many more.
We bring stories straight from the heart of India, to inspire millions and create a wave of impact. Our positive movement is growing bigger everyday, and we would love for you to join it.
Please contribute whatever you can, every little penny helps our team in bringing you more stories that support dreams and spread hope.
Tell Us More