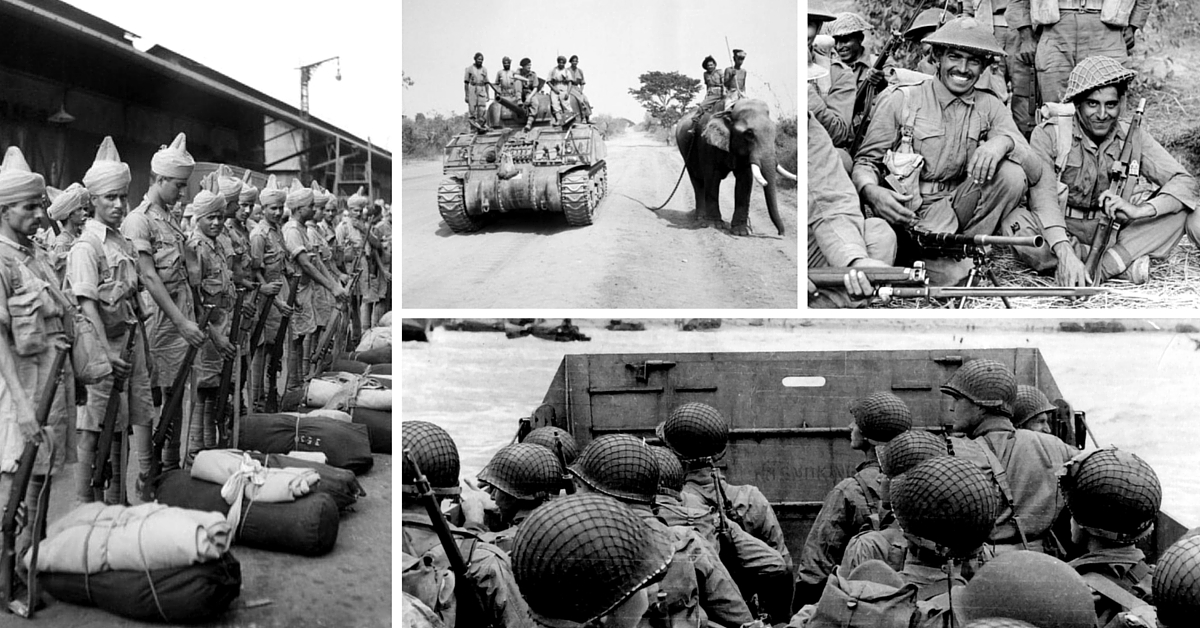 Meet 6 unsung Indian soldiers who fought valiantly and served the British Empire loyally during World War II.
As part of the British Indian Army, many Indian soldiers who were martyred during World War II were given the Victoria Cross (VC), the highest military award for on-ground combat. These heroes have gone unsung and unrecognised for far too long, both in India and in Britain.
About 2.5 million Indians served the British Army during World War II. Indians were deployed to various parts of the world to fight the Axis powers, including in Europe, North Africa and the Middle East. During the six years the war lasted, India lost about 90,000 soldiers and 6,000 sailors.
The United Nations has declared May 9 as a time of remembrance of those who lost their lives during World War II. On this day, we take a look at the stories of six brave Indians who laid down their lives serving the British Indian Army. They are among the many Indian and Nepalese soldiers who were posthumously awarded the Victoria Cross (VC), the highest gallantry award for valour in the face of the enemy, bestowed upon soldiers of Commonwealth countries.
Yeshwant Ghadge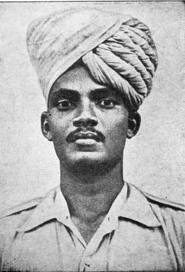 Young 22-year-old Ghadge was a Naik with the 5th Mahratta Light Infantry, serving in the Upper Tiber Valley in Italy. The troops he was commanding came under heavy firing, injuring and killing many soldiers. As the enemy platoon advanced forward, he rushed to a machine gun. He threw a grenade which shook off some of the advancing platoon, and then fired at whoever was left. But two men from the enemy platoon still came forward. Ghadge, not getting the time to reload his weapon, instead picked up his gun and struck the two men on their heads, killing them. But he missed a sniper hidden at a distance, and was shot fatally.
Abdul Hafiz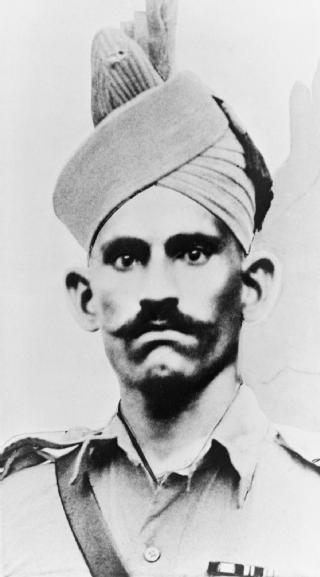 Rao Abdul Hafiz Khan was 18 when he was serving the British Indian Army as a Jemadar in the 9th Jat Regiment. In April 1944, he was fighting at the Battle of Imphal, where he was ordered to lead his platoon to an enemy position. He had led them across a bare slope and climbed up a steep hill. During the climb, the enemy opened fire and threw grenades, injuring him. But he climbed on nevertheless, and once he reached the enemy bunker on the crest, snatched a machine gun from a soldier with his bare hands while another man killed the gunner. He led his platoon forward, eliminating the enemy one by one. He had received machine gun wounds, but even as he fell, his hands did not leave the trigger, firing at the enemy.
Karamjit Singh Judge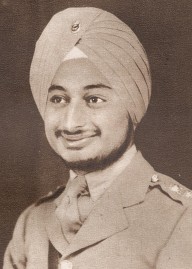 The 21-year-old lieutenant of the 4th Battalion, 15th Punjab Regiment was known for his bravery even before he was martyred. During the Burma Battle of Meiktila in 1945, while he was leading the infantry into enemy lines, he came face to face with two hidden Japanese soldiers. Only 10 yards away from them, he managed to kill them immediately. Later, towards the end of the battle, with just the last bunker to be eliminated, he led an army tanker till about 20 yards away, asking for a cease fire. He got 10 yards closer, but then the enemy fired at him, mortally wounding him. By then, the rest of his platoon captured the last bunker, securing a victory.
Prakash Singh Chib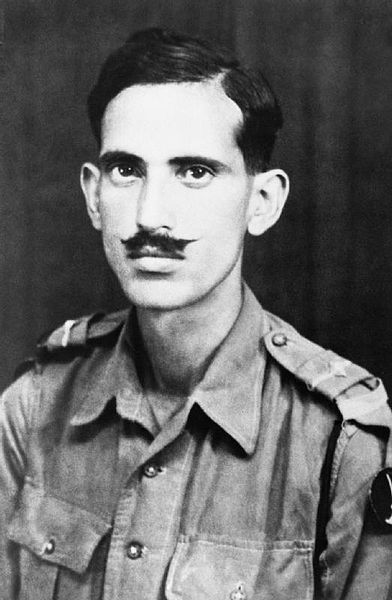 When 32-year-old Prakash Singh Chib was hurt in both his ankles, he was told to step down during the ambush at Kanlan Ywathit in Burma. A Jemadar in the 4/13th Frontier Force Rifles, he couldn't stand it when the second-in-command was also wounded. Angered, he forgot all about his pain and wounds, and crawled back to position. He commanded his unit, ordering positions, firing at the enemy. He was shot at again – twice – but he only dragged himself from point to point with his hands. He refused to give up and instilled confidence in his platoon members to drive out the enemy. He succumbed to his injuries soon after.
Fazal Din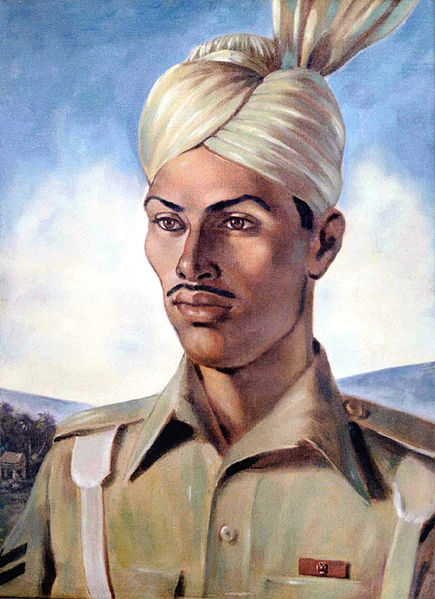 Fazal Din was all of 23 years old when he bravely fought off Japanese troops in 1945. He was an acting Naik in the 7th Battalion 10th Baluch Regiment. At the ambush at Meiktila in Burma, Din's troops were surrounded by three bunkers on one side and a house on the other. Without a second's thought, Din threw grenades at the bunker closest to him and silenced it. Then, he led his troops forward, despite heavy firing from the other bunkers. When he was faced with Japanese soldiers, he didn't back down. One of the soldiers stabbed him with a sword but he pulled the sword out of him and stabbed the soldier back, killing him. Despite a gaping hole in his body, he went on to kill more enemy soldiers, all the while encouraging his troops. He lost his life soon after recording his statement.
Ram Sarup Singh
Subadar Ram Sarup Singh was a Jemadar-acting-Subadar in the 2nd Battalion, 1st Punjab Regiment. He led his platoon through the Kennedy Peak in Tiddim, Burma, in October 1944 against the Japanese. Subadar Singh was shot on his thighs, but continued to fire against the Japanese bunkers, taking out several enemy soldiers. He finally succumbed to injuries on his neck and chest, but not without inspiring in his platoon a sense of gallantry and valour. Aged 32, he stopped a counter-attack with nothing but his light machine gun and fearlessness of death.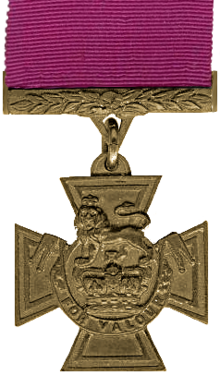 All images source: Wikimedia Commons
Like this story? Or have something to share? Write to us: contact@thebetterindia.com, or connect with us on Facebook and Twitter (@thebetterindia).
We bring stories straight from the heart of India, to inspire millions and create a wave of impact. Our positive movement is growing bigger everyday, and we would love for you to join it.
Please contribute whatever you can, every little penny helps our team in bringing you more stories that support dreams and spread hope.