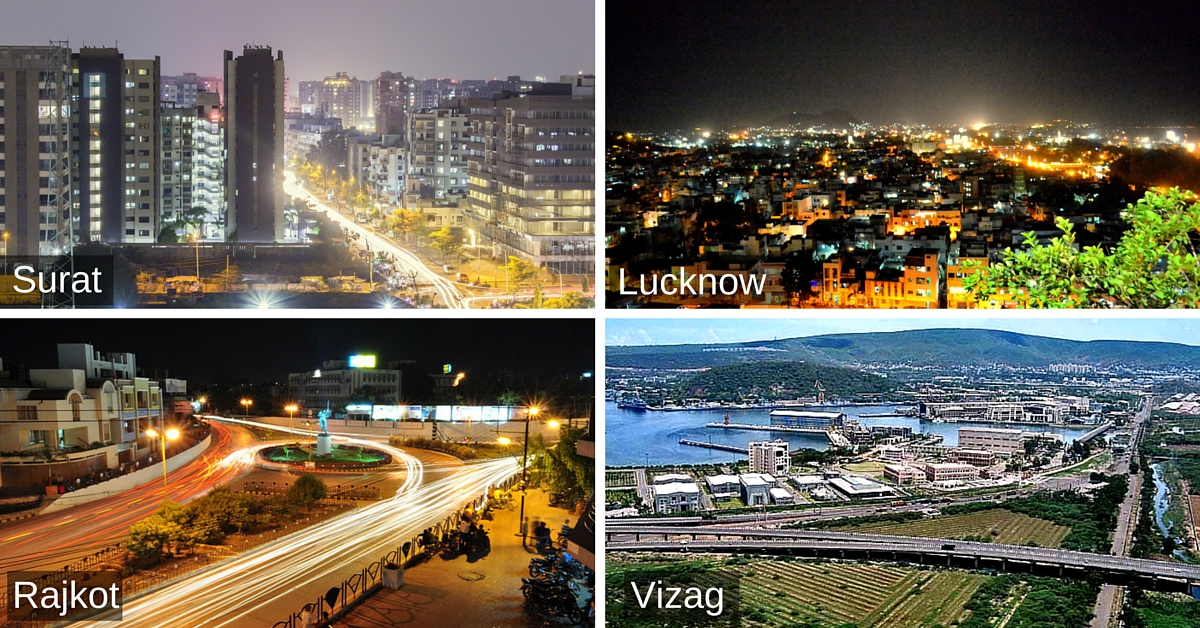 Tier-II cities are emerging as attractive investment opportunities, with a high economic growth, increase in infrastructure, and availability of manpower. Here's a look at why these 15 cities have the potential to grow.
Tier-II cities are emerging as attractive investment opportunities, with a high economic growth, increase in infrastructure, and availability of manpower. Here's a look at why these 15 cities have the potential to grow.
While metro cities in India struggle with overpopulation, dwindling resources and lack of space, it is the tier-II cities that are emerging, taking forward India's economy. According to a Forbes article, many tier-II cities have developed into attractive investment hubs. The Smart City Council reports that 18 new cities with multi-million dollar foreign investments have come up, along with 72 new class I towns. In fact, these small towns have seen a 79% increase in FDI, as compared to metro cities, at 21%. Some of these cities have economic growth that exceeds even Mumbai or Kolkata. Tier-II cities become attractive for investors because of concentrated efforts by the government, including investment-friendly reforms and development of adequate infrastructure. And then there's willing and educated manpower, investor support, easier land acquisition laws, and emerging health care and road infrastructure. Here's a look at 15 emerging cities: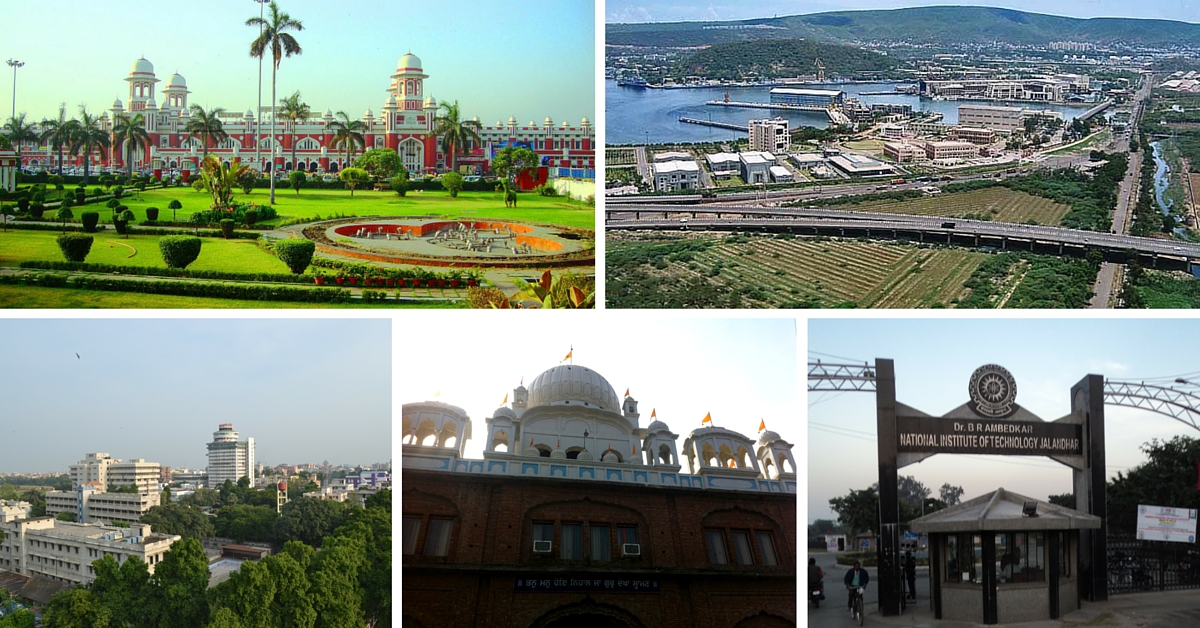 Jalandhar
Located about 80 kilometres from Amritsar in Punjab, Jalandhar is considered the sports hub of India. Many sporting goods are manufactured here and exported to top brands of the world. With 85% literacy rate, it is an upcoming city with a high growth rate in the past five years.
Ludhiana
Ludhiana, about 140 kilometres from Amritsar, is famous as a bicycle manufacturing hub. The city contributed to 16% of Punjab's GDP, and is also the exclusive manufacturer of some parts used in cars such as BMW and Mercedes. Other prominent industries here include woollens, hosiery, and industrial goods. World Bank in 2013 named it the best environment for businesses.
Patna
Patna is the fifth fastest growing city of India, with its roots steeped in agriculture. Sugarcane, grain and sesame are its three largest exports. In a 2009 report by World Bank, Patna was rated the second best city to start a business in. It rakes in the highest GDP of Bihar, with growth rates exceeding 40%.
Lucknow
Lucknow in Uttar Pradesh is seeing a new growth in sectors such as health care, infrastructure, and real estate. It has also experienced rapid urbanisation and industrialisation, with many steel and manufacturing industries opening up. With an IT hub opening up in the city soon, a high jump in GDP is expected from the city of nawabs.
Vishakhapatnam
The coastal city of Visakhapatnam in Andhra Pradesh is considered the third largest port on the East coast, after Kolkata and Chennai. It has the oldest shipyard and a natural harbour. It is considered the tenth largest city by GDP. The fishing industry, steel plants, shipyard, tourism, industrial parks and the IT sector all turned the sleepy little hamlet into a fast-growing city.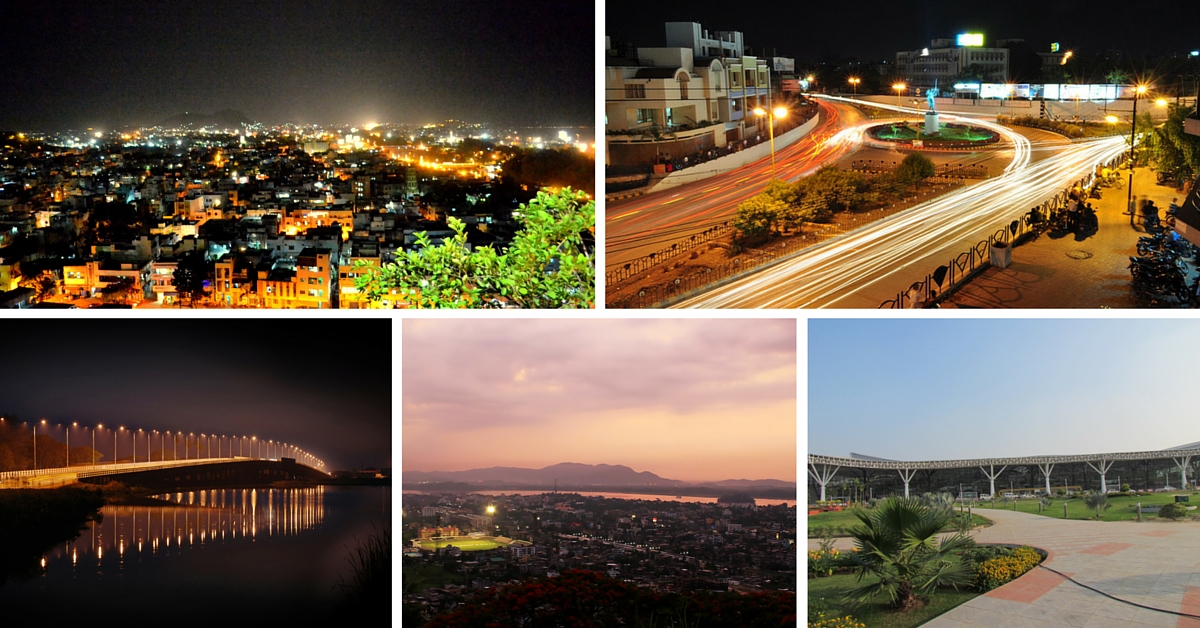 Vijayawada
Located 275 kilometres from Hyderabad, Vijayawada is the commercial capital of Andhra Pradesh. With Rs 18,000 crore GDP (in 2010), the city is the largest mango exporter of the state. Besides agriculture, the state is also home to a large tourism and transportation industry.
Coimbatore
In Tamil Nadu, this tier-2 city is the hub of IT, engineering and textiles in the state. Along with Salem, Trichy and Madurai, it contributes to almost 50% of the state's growth. It has two fully functional, modern Special Economic Zones (SEZ), and another five in development. It also manufactures aerospace parts.
Guwahati
While the GDP of Guwahati in Assam comes up to $1.5 billion, it is considered the gateway to Northeast India, being the major retail hub of the region. It is rich in oil (Guwahati Refinery being the most prominent name), has a flourishing tea industry, along with tourism, finance, real estate, pharmaceuticals, textiles and handicrafts. The quiet city contributes to 80% of India's tea exports, and 55% of tea production.
Raipur
India's largest iron market, Raipur in Chattisgarh was already the second largest commercial centre while it was part of Madhya Pradesh until 2000. It is now also the main hub for trading in agricultural produce in the region. The city boasts of high numbers of steel, iron, plywood and agro-industrial plants. Its production of formalin is distributed to all of India. Also, it was number 6 out of 21 cities in a 2014 ranking on best governance.
Rajkot
About three hours from Ahmadabad is the industrial manufacturing hub of Gujarat, Rajkot. Besides automobile parts, electric motors, and machine tools, Rajkot is the centre for diesel engines and submersible pumps in India. Jewellery, watches, and other such luxury goods also come from this city.
Aurangabad
In Maharashtra, Aurangabad is an emerging market for automotive, engineering and pharmaceuticals industries. Located 300 kilometres from Mumbai, it is one of India's oldest cities, and a tourist hub, famous for Ajanta and Ellora Caves. After the 1960s, the city grew, with rapid industrialisation taking over its silk and cotton mills. Today, automotive brands such as Skoda, Audi, and Bajaj have set up plants here.
Surat
A government proposal to connect this Gujarat city (about 260 kilometres from Ahmedabad) to Mumbai stems out of its commercial potential. The fourth fastest developing city in India, it was ranked eighth in India's highest GDP cities in 2012. Indeed, it is a major hub for diamonds, textiles, petrol, oil, shipping, cement, IT and many more sectors.
Nagpur
Nagpur is considered the best city to live in, going by its greenery, public transport and health care development. A major trader of oranges, it also has many tiger reserves around it. An important trading hub, Nagpur is popular for food (such as ice cream, Haldiram's confectionery) and Ayurvedic products. It also is an important power contributor to the state, along with successful mining and IT sectors.
Bhopal
Since the gas tragedy, the capital of Madhya Pradesh, Bhopal has risen to become one of India's greenest cities, with natural and artificial lakes. It is also emerging as a popular media city. It has a healthy mix of traditional and modern industries, manufacturing cotton, electronics, medicine, chemicals, jewellery, and automobiles.
Vadodara
EY's India Attractiveness Survey 2015 found that 12% investors thought that Vadodara was an important emerging city for investment, which was the third highest. With the Gujarat Refinery feeding most of the industries in the region, a lot of public sector enterprises have sprung up in Vadodara. It is also an emerging IT hub in Gujarat. A rise in the use of solar energy has attracted investors, whose investment opportunities range from agro-based industries to engineering, textiles and forest produce.
All images: Wikimedia Commons
Like this story? Or have something to share? Write to us: contact@thebetterindia.com, or connect with us on Facebook and Twitter (@thebetterindia).