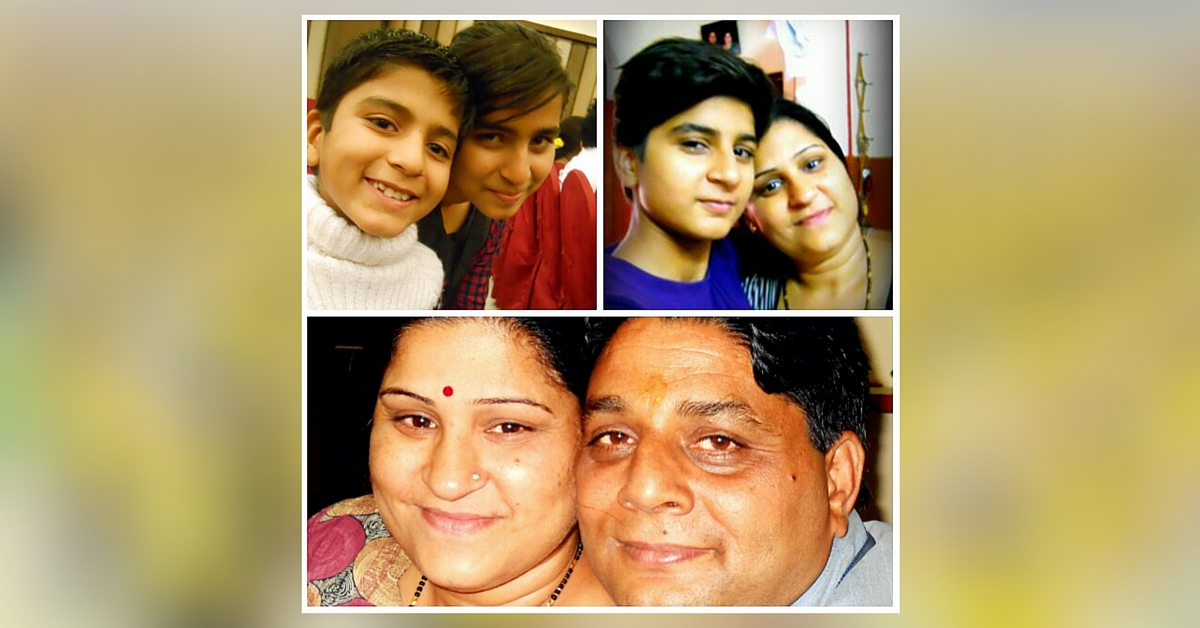 Three children, 11 years and younger, travelling on a train with their mother. The mother falls gravely ill. Read what happens after!
---
In the MY STORY section, we present some of the most compelling and pertinent stories and experiences shared with us by our readers. Do you have something to share? Write to us: contact@thebetterindia.com with "MY STORY" in the subject line.
---
This amazing real life incident will restore your faith in humanity. Pooja Bangde, come forward!
May 7 , 2006. I was 8 years old back then. My mom, younger sister(7), brother (3), and I were going to New Delhi. We boarded Sampark Kranti Express at 11 am that Sunday morning — sleeper class, as the AC coaches were booked — during our vacation. Anyway, we were cool with sleeper class also. Does it even matter to 10-year-olds?
At around

12:15 pm

, my mom complained of a slight headache. It was peak summer. So she asked me for a glass of water from the water cooler. As soon as I handed her the glass she fell down with a thud and went unconscious.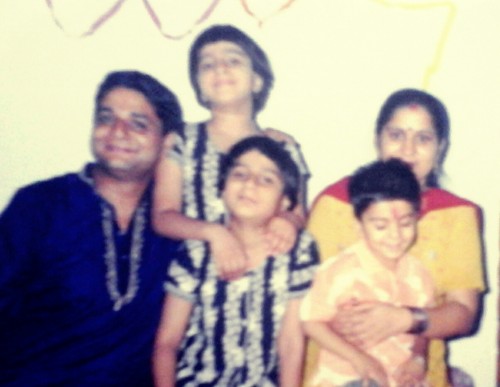 With the help of my sister, I lifted her and laid her on the seat. It was all really scary. Her body was burning with fever and she was clutching my sister's hand really tight. Three seats away from us were two young guys who said they were doctors. They advised me to shift my mom to the AC coach as that would help bring down her temperature. My younger siblings and I were crying as we did not know what to do. I was talking to my Dad on the phone all this while and my sister was all alone taking care of my baby brother –consoling him, while fighting her own tears.
So the two doctors shifted my mom to the AC coach. As soon as they put her down on a seat, my mom vomited while still unconscious. I ran back to my seat and bought a fresh set of salwar kameez and changed her dress. While the people from my coach continued being by my mom's side, doing all they could, I was crying hysterically and pleading with everyone to help us!
As I reached the end of the coach , I approached a woman in her 20s. Seeing me crying , she immediately hugged me and went with me where my mom was. Apparently, she was a doctor herself.
She checked my mom and immediately called my dad, saying that if mom didn't get any treatment right away we would lose her. That broke my heart.
If any of you has been on Sampark Kranti Express, you know it does not stop anywhere, barring 2-3 major stations.The situation was grave.
Finally, this woman herself pulled the chain as the train approached Ballarshah, Maharashtra. She called for a wheelchair at the station, got our and her own luggage down from the train, and headed immediately for the nearest hospital, all single-handedly in a completely unknown city!
We reached the nearest railway hospital and guess what? No doctors! Next, she hired two autos and we went to a private hospital where they said they did not have ICU facility and everything needed for my mom's treatment. Her fever was soaring at 108`F and if not catered to immediately she would lose her life. The fever would reach her brain and she would suffer a brain hemorrhage.
The great lady did not give up. She hired a private ambulance and headed immediately for Chandrapur , one hour from Ballarshah, the nearest city with adequate facilities.
All through this chaos, she put on a strong face, fighting with concerned authorities for failing to do their duty,and the autowallahs who refused to take us and a patient! She consoled us and said that it will all be okay. It was in the ambulance only she asked about us and also told me her name – Pooja Bangde – a name I will never forget in this lifetime!
When we reached Chandrapur , she admitted my mom in the ICU of Spandan Hospital under Dr.Vishwas Zade. And then she took us to her acquaintance's place to spend the night. Lovely people, God bless them!
Meanwhile, her family was scolding her on the phone for getting down at an unknown place and taking such a huge risk for strangers.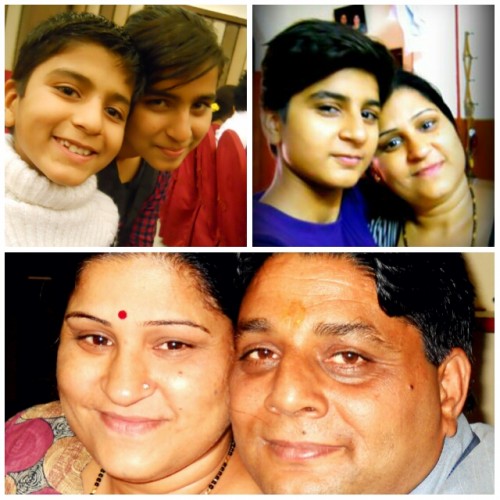 I still remember what she said to them in reply. "Mummy, yaha pe teen chote bacche bhi hai. Unka kya hota? Main unko akela nahi chodh sakti thi. Sorry (Mom, there are 3 little kids here.What about them? I could not leave them alone. Sorry)," she said , with a lump in her throat. The next morning, my dad reached the hospital directly. We set out for the hospital.
My mom was slowly regaining consciousness. My dad, who was crying, thanked Pooja ma'am profusely and tried to give money for all the expenses she had incurred. She refused at once, saying: "Sir, ye mera kaam tha (Sir, it was my job)!" By this time, her father-in-law had reached there. She went to my mom one last time and said, "Apna khayal rakhiyega (Take care of yourself)."
And somewhere around that time, when I got busy with my mom as she was regaining consciousness, Pooja ma'am left the place, without ever giving me the chance to thank her.
Just like that. Like the Messiah, she had fulfilled her duty. And now it was time to go.
Thank you ma'am, for that day you did not just save one life but four others too.
Thank you ma'am for that because you could have just turned a blind eye like many others on that train chose to do. But you stood up for us and helped complete strangers whom you knew you would probably never meet again. And thank you ma'am, you restored my faith in humanity. What you did was an act of sheer courage!
If you are reading this, PLEASE contact me, I've been searching for you for years in vain. Please.
Also, a huge shout out to the Dhiman family who hosted us that night. I had the chance to reconnect with them recently and they are doing their best to give me any leads they can on the whereabouts of Pooja ma'am. Love you guys!
Guys, please let this reach her. I will be indebted to you. Forever.
Like this story? Or have something to share? Write to us: contact@thebetterindia.com, or connect with us on Facebook and Twitter (@thebetterindia).
About the author: Pooja Mishra, now 18 years old, lives in Hyderabad with her family. Her mother's name is Rekha Mishra.