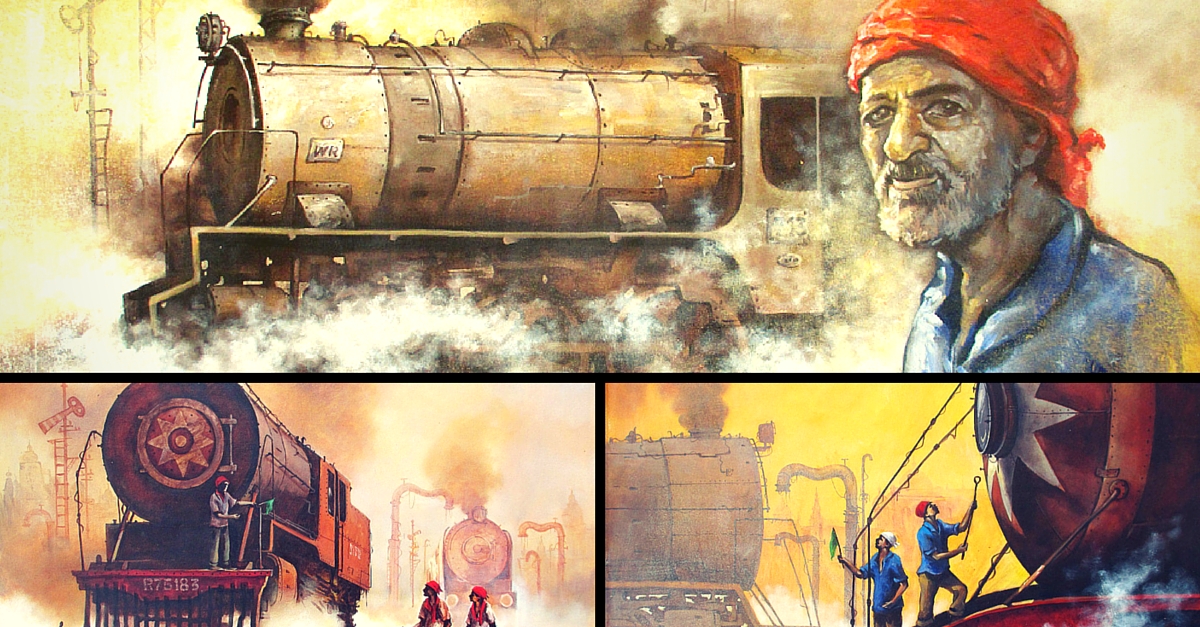 Kishore Pratim Biswas, a Mumbai-based artist, is working on several paintings for a series called the 'Nostalgia of Steam Locomotives'. It is based on his childhood memories from the time when he used to watch steam locomotives near his house every day, and was awed by their beauty. Here are 10 brilliant pictures from his collection.
Kishore Pratim Biswas used to live near a locomotive workshop in Kolkata when he was a child. It was very easy for one to spot steam locomotives every now and then, and as an enthusiastic 5-year-old kid, he loved to run out and watch them go. He would then come back home and sketch what he saw. A giant locomotive surrounded by steam – the aura of that picturesque scene attracted him tremendously, and inspires him even today. The firemen and drivers at the workshop became his friends, and they would usually gather around to look at his sketches. He remembers listening to their stories and trying to sketch all their emotions on a piece of paper.
Today, 42-year-old Kishore has his art studio in Mumbai and he is working on a series of paintings based on this memory. He calls the series the 'Nostalgia of Steam Locomotives'. He graduated in Fine Arts from Government College of Art & Craft, Kolkata, spent a few years in his hometown, and then moved to Mumbai in 2009.
In spite of all the years that have passed, the nostalgia still lingers on. Have a look at these incredible sketches to understand his bond with locomotives.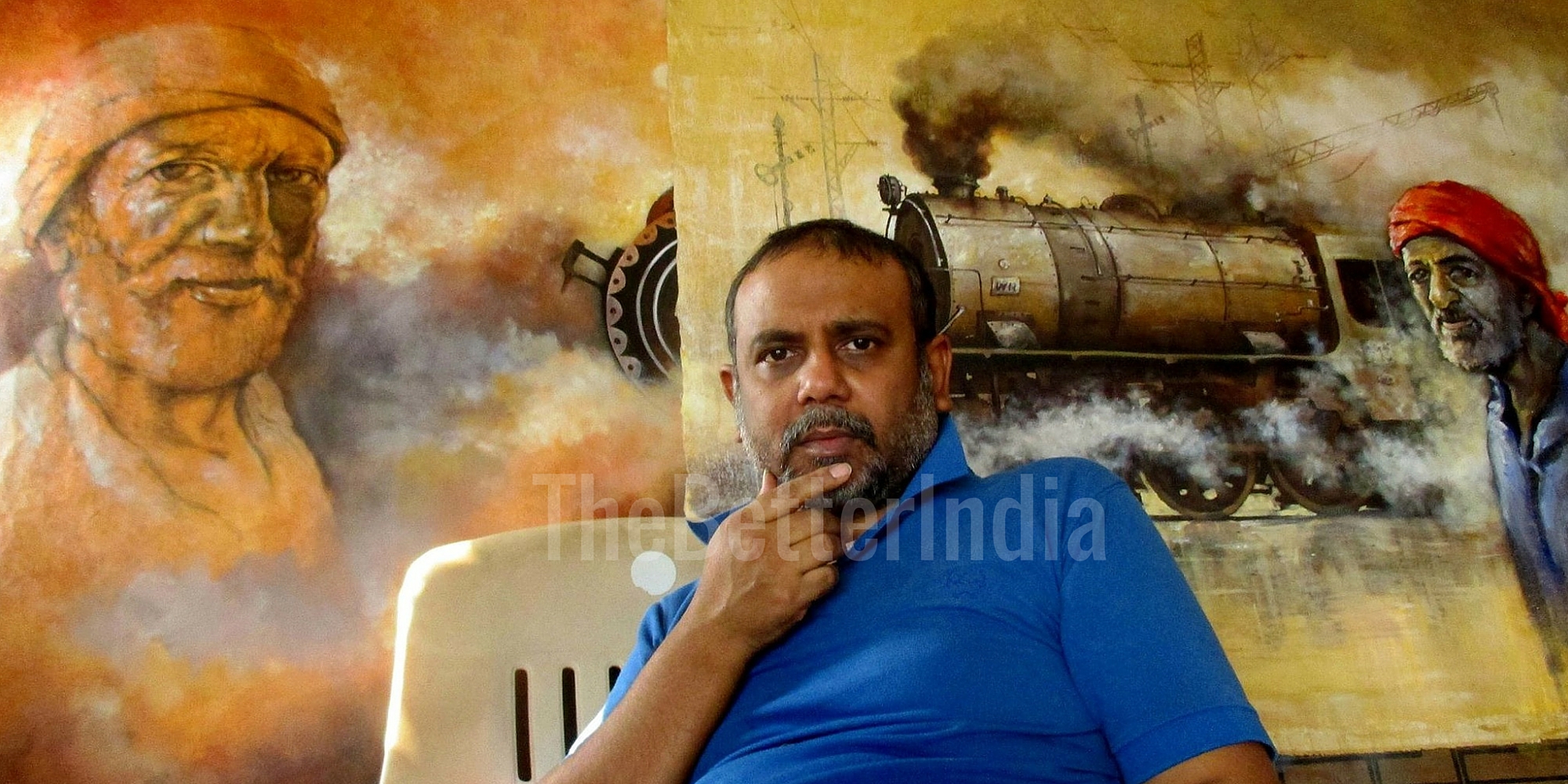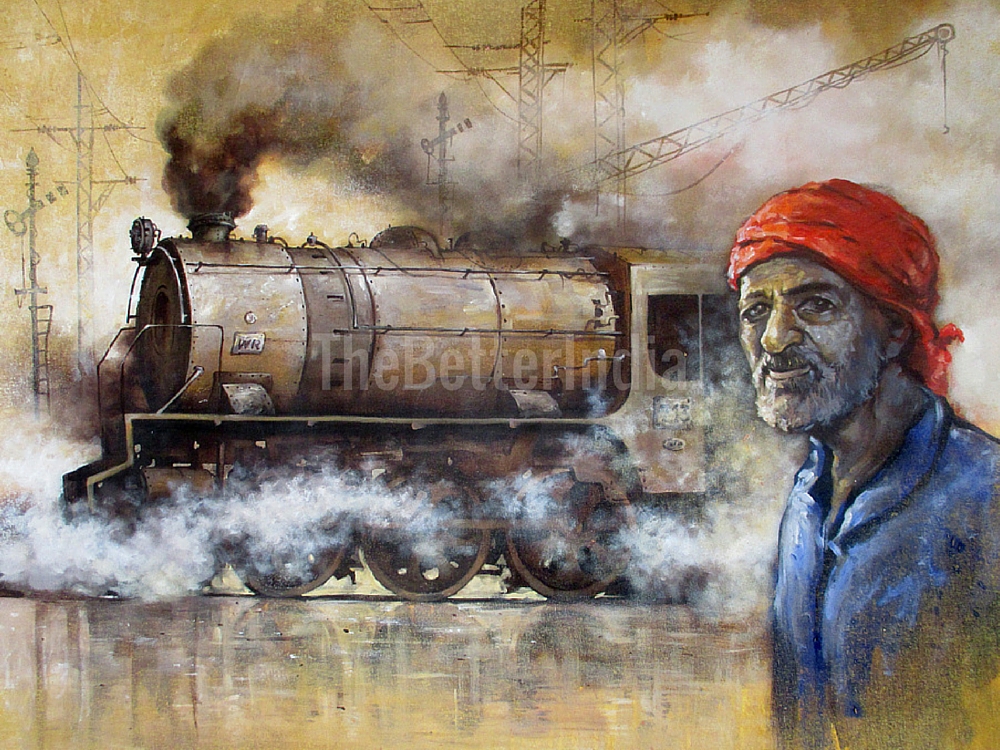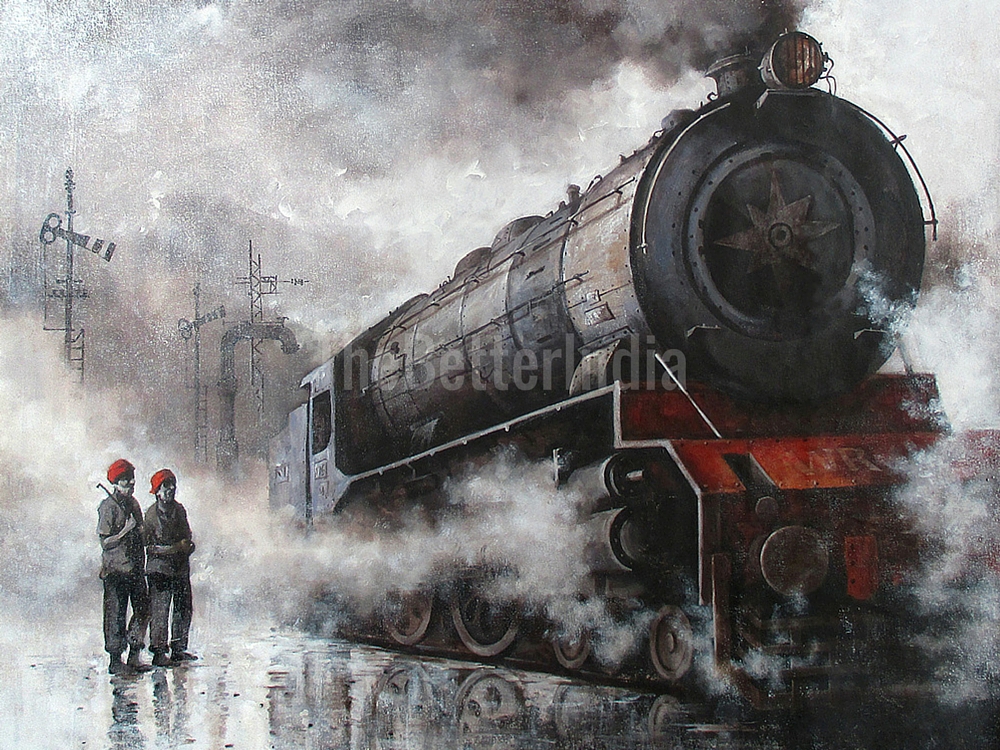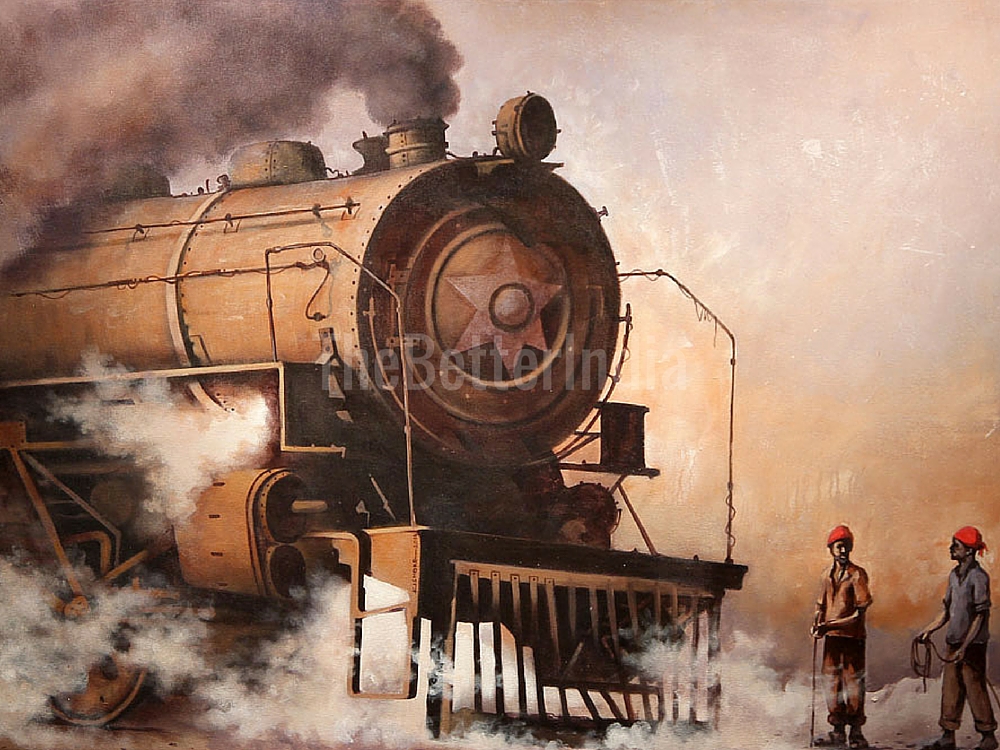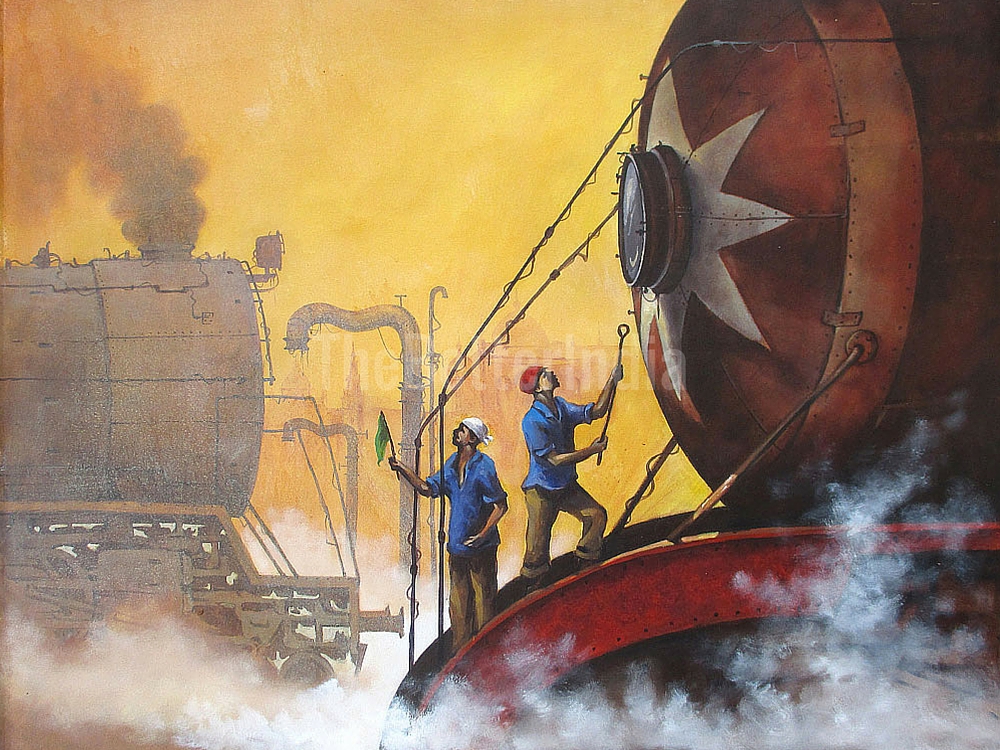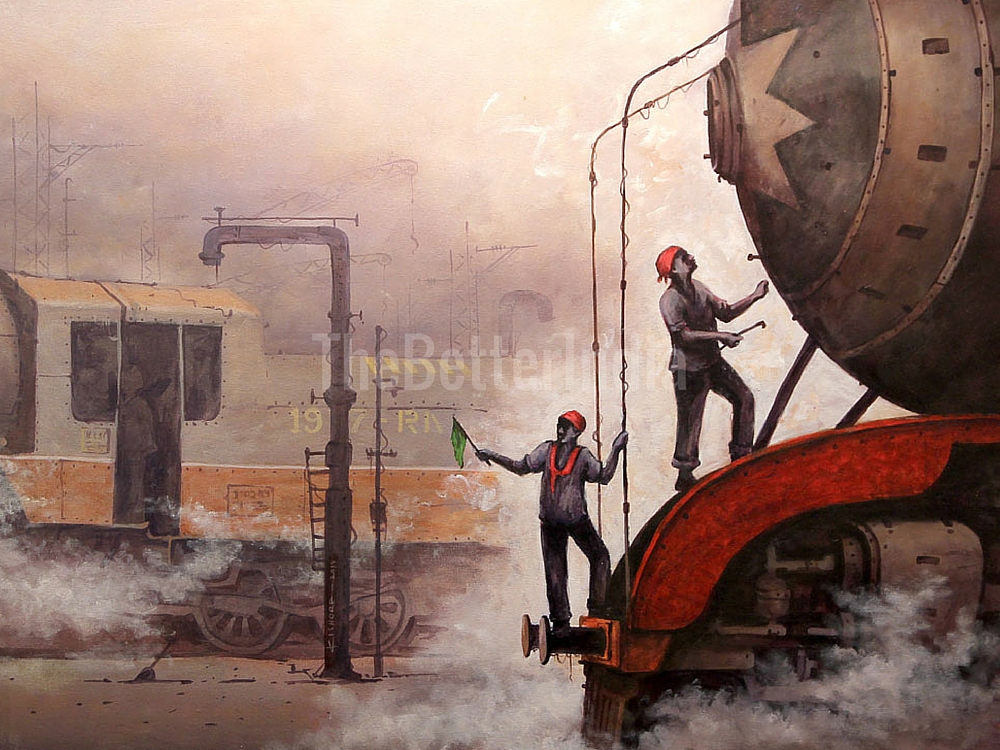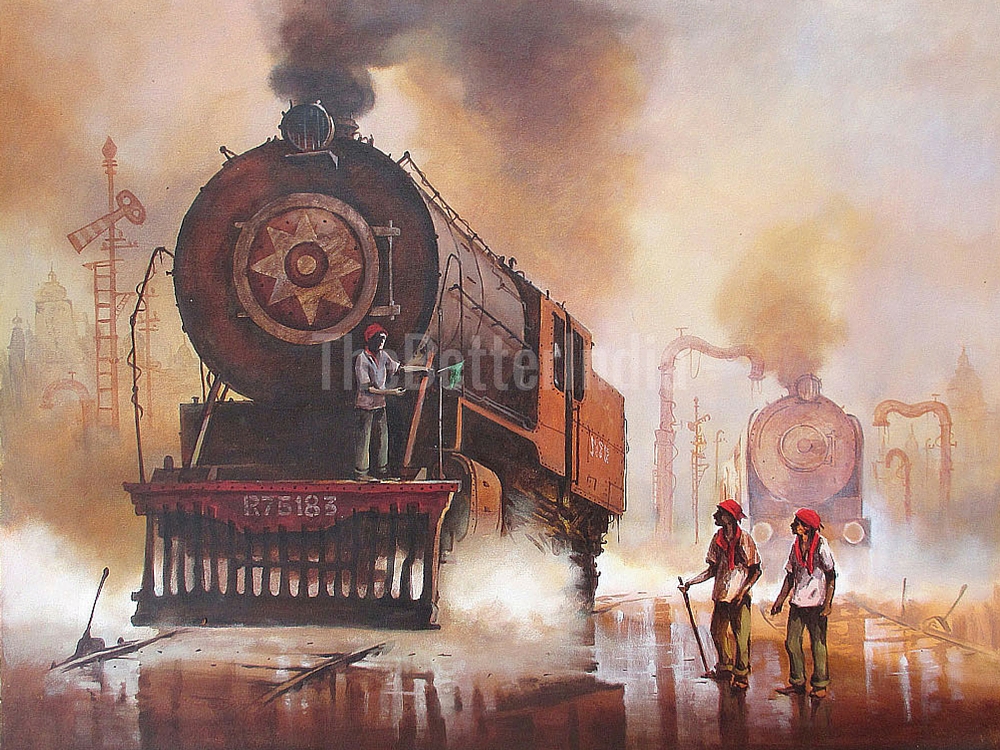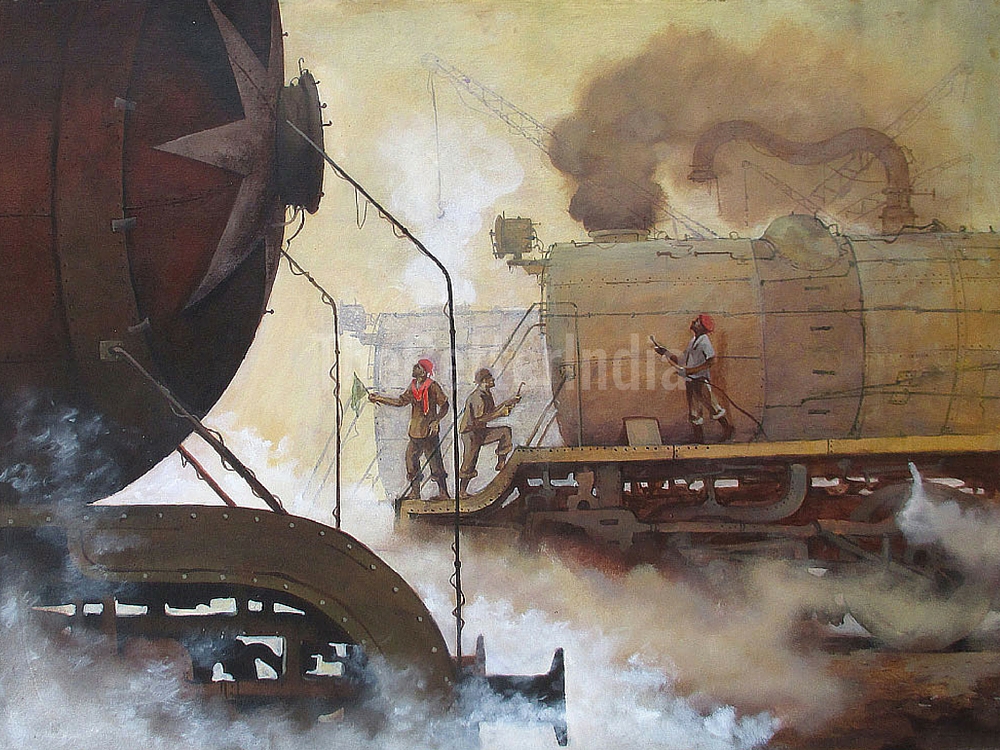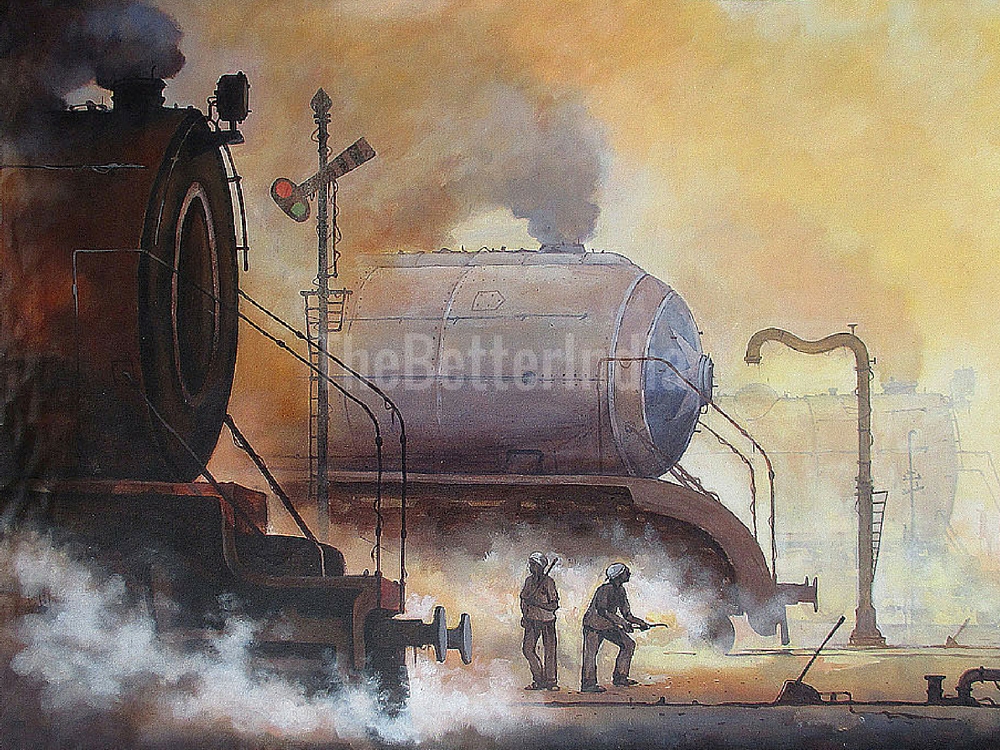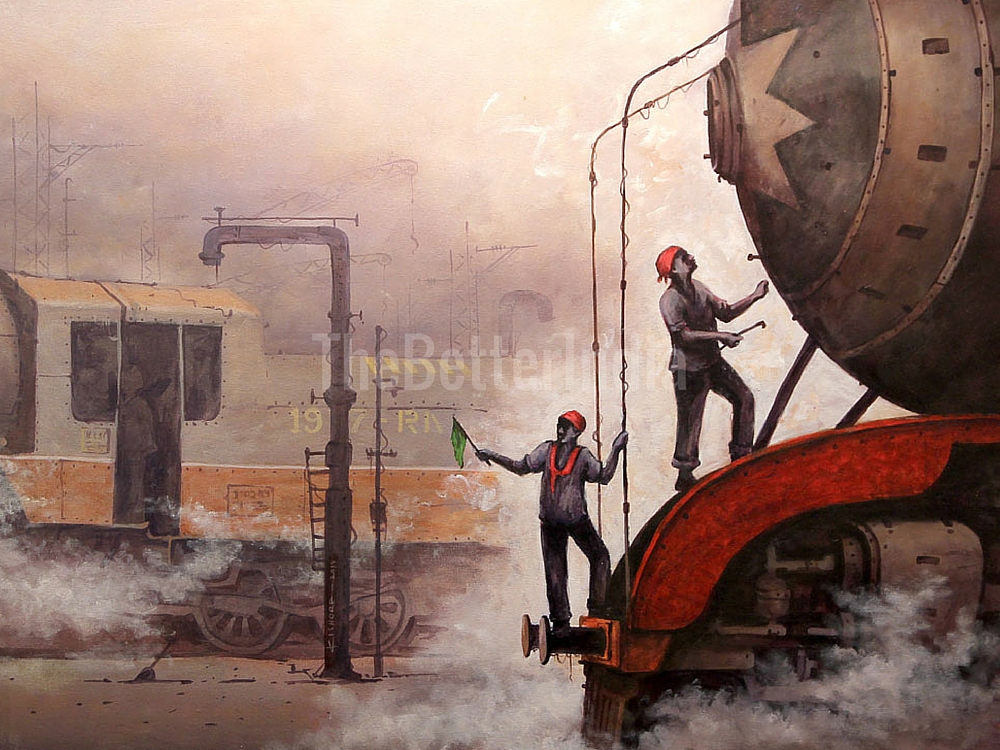 Like this story? Or have something to share? Write to us: contact@thebetterindia.com, or connect with us on Facebook and Twitter (@thebetterindia).