Kailash Basfore, 35, is a sweeper by profession. However, he is also an actor. He is part of the Harijan Para Slum Folk Theatre Group that periodically performs plays on
Kailash Basfore, 35, is a sweeper by profession. However, he is also an actor. He is part of the Harijan Para Slum Folk Theatre Group that periodically performs plays on the benefits of sanitation in the 52 slums dotting Kalyani, a township located 65 kilometres north of Kolkata in West Bengal.
Motivating Kailash and others of his ilk to initiate a sanitation programme in the Harijan para slum was no mean task but this has been accomplished by a local municipal health officer, Dr Kasturi Bakshi, 53. Next to the tall and hefty Kailash, Dr Kasturi Bakshi stands frail and petite. But to Kailash and friends, "Dr Bakshi is God. She taught us how to live with dignity". Kailash, who emerged as one of the natural leaders of the initiative, led the movement towards 100 per cent sanitation first within his own slum and later in several slums across Kalyani.
When Dr Bakshi first visited this slum, housing 110 odd sweeper families, the faecal odour was unbearable. She recalls, "It was impossible to even walk past the slum without holding your nose due to the smell caused by open defecation. I took this slum as a challenge to implement the Community Led Total Sanitation (CLTS) project."
The first challenge was to motivate this community, primarily comprising sweepers who made a living by keeping other peoples' toilets clean, to keep their own surroundings sanitary. Says Kailash, "That was the ultimate irony. We toiled to clean toilets in others' homes but ourselves lived amidst total squalor with no thought of sanitation. When Dr Bakshi explained the ill effects of open defecation, especially how it affected our health, I was convinced. We constantly suffered from diarrhoea and the children were always sick with stomach ailments; they also had worms."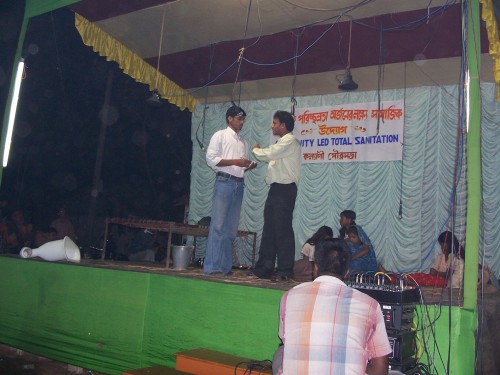 According to Dr Bakshi, few people realise that improved sanitation can reduce the disease burden of our country by 50 per cent. "Poor sanitation not only pollutes the environment, it is a hazard for human health and an infringement upon human dignity, safety and privacy, especially of women. It reduces economic benefits and aggravates poverty, weakening the foundation of social development," she points out.
Under the CLTS project that began in 2006 with the support of the Kolkata Urban Services for the Poor (KUSP), slum dwellers like Kailash were told that there would be no subsidy for the construction of toilets; the goal was not to merely increase the number of toilets but to ensure an open defecation-free environment. "We told them that habits had to change to achieve this goal. It was behavioural change that was important, not the model of the toilet," elaborates Dr Bakshi.
The concept of sanitary toilets was introduced to the residents. With just an ordinary pan, a pit and a water seal that prevents visibility of excreta, foul smell, access to insects and animals and faecal oral contamination, these toilets can be constructed at a nominal cost of just Rs 250-300 (US$1=Rs 45.2). "The main motivation for us, besides the low cost was the fact that it promised to reduce medical expenditure if everybody used it," says Kailash.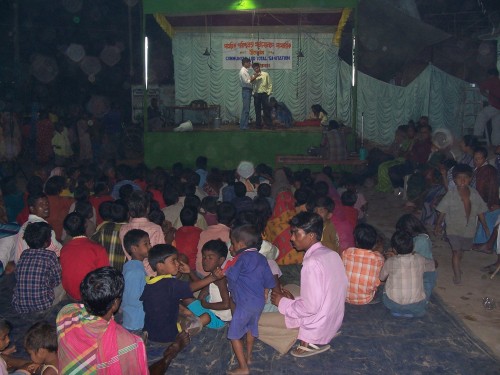 He put up the first toilet in his home and then started convincing others, especially the youth in the community. "Basfore and a couple of his friends emerged as natural leaders of the movement. They cajoled and motivated others in the community. The older lot was the most resistant but, finally, almost every household came through within just one month," recalls Dr Bakshi.
With the success at Harijan Para, Kailash and his friends decided to support Dr Bakshi in her bid to make all the 52 slums – with a population of 48,167 – open defecation free. The project cost was just Rs 2.50 lakh. "The transformation was amazing. Once our neighbours saw the disease rates falling and started feeling proud of having their own toilets, using and maintaining them, they even started to spend more to get better pans, concrete walls and good doors for them," smiles Deepak Basfore, 28, another community activist.
Deepak recalls how an aged man, Sambhu Basfore, resisted building a toilet till the last. Finally, the slum children took to whistling at him whenever he attempted open defecation. "He was embarrassed and shamed into getting his own toilet," he says. Other slum dwellers became interested when Harijan Para won an Inter Slum Cleanliness Competition.
"Kalyani was declared an open defecation free (ODF) city in 2008. But this was not enough. Mass awareness to sustain the 100 per cent sanitation was required," says Dr Bakshi. The toilets were up. Using them and maintaining them became a priority. It was then that the idea of creating a folk theatre group for advocacy emerged. Dr Bakshi got some enthusiastic community members, which includes four talented women, to form the Harijan Para Slum Folk Theatre Group that stages street plays and stage shows to spread awareness on the benefits of sanitation, relief from diseases and ending open defecation.
The group pens the script themselves and also doubles up as actors. Saturday evenings are dedicated to rehearsing. "The plays have been such a success that we decided to incorporate other themes to eradicate social evils like alcoholism and domestic violence and motivate parents to send their children to school," says Deepak.
However, to maintain this progress some additional incentives have been provided to the slum dwellers. Like giving open defecation free slums priority for other development work, such as building roads, water pumps, drains, and so on, and installing solar street lamps. Community leaders like Kailash have also been taken to see some of the more progressive Mumbai slums.
Even the Kalyani University, that owned the land on which Harijan Para had illegally come up, has donated it to the slum dwellers as an acknowledgement of the community's efforts in the sanitation drive.
The outcome of these efforts has been significant. The immediate impact was in terms of disease rates, which fell sharply – from 347 cases in 2005-06 the figure came down to 124 cases in 2007-08. It has fallen further in the last two years. "The incidence of anaemia in adolescents has gone down considerably, as found through a school monitoring programme. This can be attributed to improved sanitation in the township," informs Dr Bakshi.
Now the CLTS team, comprising eight women health workers from each slum, meets every Sunday to share information and discuss solutions under the leadership of Dr Bakshi. "We work as a group to find solutions for any emerging sanitation problems. Several new public toilets have been constructed in the township on our suggestion. A new ward has been incorporated into Kalyani now and we are reviewing the sanitation situation there at present," shares Sandhya Sarkar, 45, a health worker and team member from the Simanta area.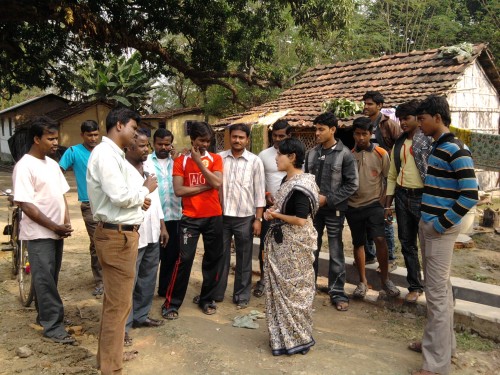 Adds Bibha Mondal, 43, from Taltala sub-centre, "Whenever new houses come up in any of the slums, our priority is to check whether a toilet is being put up or not. Sustained awareness campaigns are the only way to ensure that sanitation standards are maintained."
Of course, for residents like Kailash, Bibha and Sandhya, it was a proud moment when recently a woman researcher from Spain, who came visiting Harijan Para to conduct a survey, told them that their toilets were cleaner than those at the Indian Museum in Kolkata!
More than 1.1 billion people in India have no access to sanitary toilets. Subsidised toilets provided by the government have failed to be a sustainable sanitation model. As Kalyani has just shown, only community participation and community-led initiatives can bring about total sanitation in Indian villages.
We bring stories straight from the heart of India, to inspire millions and create a wave of impact. Our positive movement is growing bigger everyday, and we would love for you to join it.
Please contribute whatever you can, every little penny helps our team in bringing you more stories that support dreams and spread hope.