Today, September 29, is World Heart Day. World Heart Day was created in 2000 to make people aware of heart related diseases and to inform them about how they can
Today, September 29, is World Heart Day. World Heart Day was created in 2000 to make people aware of heart related diseases and to inform them about how they can improve their lifestyles.

Just For Hearts is an initiative started by a renowned cardiologist from Pune, Dr. Ravindra Kulkarni. Dr. Kulkarni started this initiative about 2 years ago to spread awareness about Cardiac threats looming over young corporate employees who lead a sedentary lifestyle.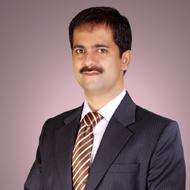 Even though he is currently a practicing cardiologist at 2 hospitals in Pune, he spares time for Just For Hearts initiative to reach out to young employees because of an increase in cardiac ailments in the younger generations. There are various cases of heart attack deaths among those below 30 yrs of age. Through Just For Hearts, he is trying to spread the word of prevention. Under the initiative, Dr Kulkarni and his team of medical practitioners and experts conduct workshops on heart care at the organization's premises and also carry out screening tests for the employees. These tests include ECG, BMI, BP, Blood Sugar, Cholesterol, etc at a very nominal price to cover the costs.
To reach out to young people on World Heart Day on September 29th, 2011, he has been organizing a month long Cardiac Health Wellness drive which is free for corporates. The drive is called Heart Wizard and under this drive, he would be reaching out to at least 50 corporates in Pune over the entire month of September, conducting free workshops for them to teach them about preventive heart care.
Here is an interview with Dr. Ravindra Kulkarni:
1. Can you tell us what are the reasons for the increased incidents of death due to cardiac problems in young people in the present scenario?
Heart Diseases are no more just for the elderly. Today's lifestyle entails smoking, fast food, competitive stress, professional insecurities (due to recession scare), complex personal relationships, etc. These have led to an increase in the incidence of heart diseases even among those in their early 30s.
There is a massive increase in the number of young heart patients with extreme case scenarios, especially those working in IT/BPO sectors with hectic and stressful work schedules and a sedentary lifestyle.
Various heart diseases that victimize patients early on are:
1. Heart Attacks
2. Coronary Artery Disease (CAD)
3. High blood pressure
4. Diabetes
Lately I have observed these trends:
• There are at least 20-25 individuals below 30yrs of age in my OPD everyday
• 30-40% of all the patients in my OPD are excessive smokers
• There is 20-25% increase in individuals diagnosed with high blood pressure at a younger age
• It's common to observe cases of individuals as young as 30-35 yrs of age to undergo angioplasty
Patients tend to hide facts about their lifestyle habits such as smoking, which misleads the diagnosis. This is a critical factor in their treatment. Most people ignore heart care unless faced with a health crisis. In most cases, when they wake up to the situation, it's too late to take any substantial preventive measure.
The severity of heart attacks is much intense in younger patients. Even the death rate due to cardiovascular diseases is higher in them.
2. What do you and your organization do to help combat these health issues?
We believe that a pro-active approach to heart and lifestyle management can do wonders to one's health. Screening tests and awareness is the key to prevention. Nobody wants to volunteer for health tests, but the results can be shocking.
We conduct awareness programs and screening tests for corporate employees in Pune. This also includes yoga consultation, diet consultation, cardiac consultation, treatment, post-diseases rehabilitation, stress management, lifestyle management; etc. The tests help diagnose the numbers that indicate the state of the heart.
We have conducted workshops and tests for the employees at various corporate houses in Pune and they were surprised to learn about their heart condition. They never expected their risk of getting a heart disease could be so high. After seeing the results, they have come back with their families and relatives to get their tests done. It's a simple yet very critical way of knowing where you stand in terms of your health.
These tests are conducted at a very nominal cost, much lesser than the market price. We want to reach out to as many people as possible and thus we have made ourselves very accessible.
3. Please tell us more about the Cardiac Health Wellness drive organized by you in Pune
This month being the World Heart Day month, we launched a month long cardiac awareness drive by the name Heart Wizard. Under this, we offered to conduct awareness programs and one screening test free of charge for companies in Pune. We launched this drive so that we can reach out to people and make them understand why it's important to take care of their heart and how to go about it.
We received a great response and we have successfully achieved our goal of spreading heart care awareness among those who need it the most – the young corporate employees leading a stressful & sedentary lifestyle.
4. What are some of the preventive measures you advocate to improve cardiac health?
Simple lifestyle changes can result into an improved cardiac health. We suggest the following basic preventive measures to everyone:
• Avoiding a sedentary lifestyle – walk, run, exercise.
• Cut down on alcohol as it has high calories. It also increases blood pressure.
• Sleep well – at least 6 to 8 hours every night
• Stick to routine – eat on time. And more importantly, do not skip meals. Avoid fast food
• Do not smoke
• Keep stress at bay by indulging in activities you like – singing, listening to music, cooking – anything that lightens up your mood
• Go for screening tests – it costs very less and tells you everything you need to know about your heart and the risk of getting a heart disease
• Practice regular yoga & meditation. Inculcate practices like Office Yoga.
• Develop workplace wellness that prevents absenteeism, increases employee motivation, etc
We believe that since most people spend their entire day at their workplace, it's essential that their health is taken care of in their organization. This not only increases their productivity in the long run, it also helps the company retain them and reduce their cost of attrition in terms of time and resources. This also makes them cut down on their health insurance premium for their employees.
5. Do you intend to reach out to other cities in the future? What are your other plans to curb the spread of heart ailments?
Yes, we already get requests from companies outside Pune. However, currently we are centered in and around Pune. We should be able to step out very soon.
We are looking at developing Cardio Wellness Centres in institutions, corporates and colleges. On this World Heart Day, we are inaugurating our first Cardio Wellness Centre at IIBR, a management college in Pune.
You can reach out to Dr. Kulkarni and his team via their website JustForHearts.org.
Hat-tip: Swati Maheshwari
We bring stories straight from the heart of India, to inspire millions and create a wave of impact. Our positive movement is growing bigger everyday, and we would love for you to join it.
Please contribute whatever you can, every little penny helps our team in bringing you more stories that support dreams and spread hope.