The Kalinga Network of People Living with HIV/AIDS (KNP+) in India's eastern state of Odisha provides strong social backing, heartfelt concern as well as assistance in the form of legal services or vocational trainings to people living with HIV/AIDS. They are the true life-savers for many in the region.
"HIV positive people live in shame, depression and do not speak up for their rights; we give them the confidence to do so. I have seen widowed positive women being denied their share in the husband's property. We rally around them, helping them to get their rightful share. There are also complaints of doctors, nurses and health workers not attending on positive patients. With our efforts this problem has been solved."
It's the strong social backing, heartfelt concern as well as assistance in the form of legal services or vocational trainings offered by their support group that are the true life-savers for people living with HIV/AIDS. The Kalinga Network of People Living with HIV/AIDS (KNP+) in India's eastern state of Odisha is no different. Set up by one infected woman, who hit rock bottom but eventually decided to fight back, this group, with centres across various districts like Sambalpur, Bargarh, Angul, Bhadrak, Puri, Koraput, Nayagarh and Kendrapara, is making a huge difference in the lives of HIV positive people and their families.
Prabhasini Pradhan, the president of the KNP+ has been to hell and back. She can never forget the fateful day on which her husband of three years, who was working in a factory in Mumbai, was tested HIV positive.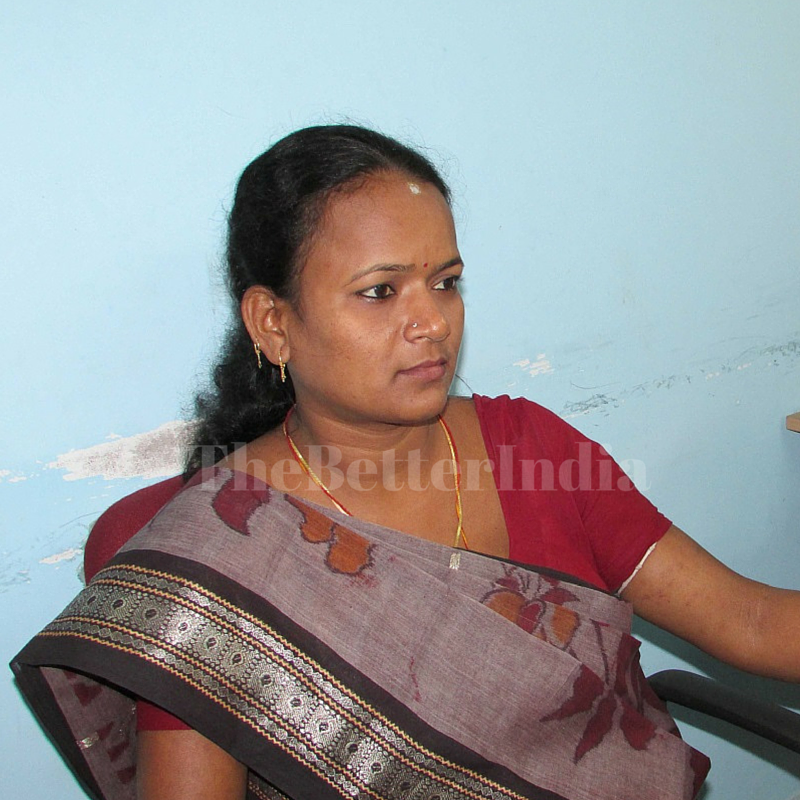 Credit: Rakhi Ghosh\WFS
"It was March 14, 2003. I was really taken aback with the results of his report. And then came the second blow – two days later, my test report too confirmed my positive status," she recalls.
Fifteen days later, her husband died suddenly, leaving her solely responsible for their one-year-old baby girl. That was the beginning of one of the toughest phases of her life.
"After my husband's death, I went to my in-laws' home in Tarimi village that falls under Chilika block of Khurda district. I was not allowed to participate in any of the rituals associated with his last rites. Everyone thought they would catch the disease from me so nobody talked to me. All my belongings were thrown out of the house. They behaved as if I was an untouchable. Moreover, they didn't even accept their granddaughter although she had tested negative," elaborates Pradhan.
This was over a decade back, a time when awareness about HIV/AIDS was largely confined to the urban educated. In the rural heartlands, stigma and rumours ensured that HIV positive people were disgraced and driven out of their homes and communities. As expected, Pradhan's in-laws told her to leave their home forcing her to go back to her natal village. There she tried to find work to make ends meet and ensure a decent childhood for her daughter.
"I tried tailoring clothes for a while and took tuition for small children to earn some money. We were managing somehow when the locals got to know of my positive status. Once again, we found ourselves being shunned," she shares.
Although Pradhan's test report was positive, she couldn't come to terms with the misfortune that had befallen her because of it. So, in 2004, she travelled all the way to Bhubaneswar to get another test done.
That trip turned out to be the turning point in her life.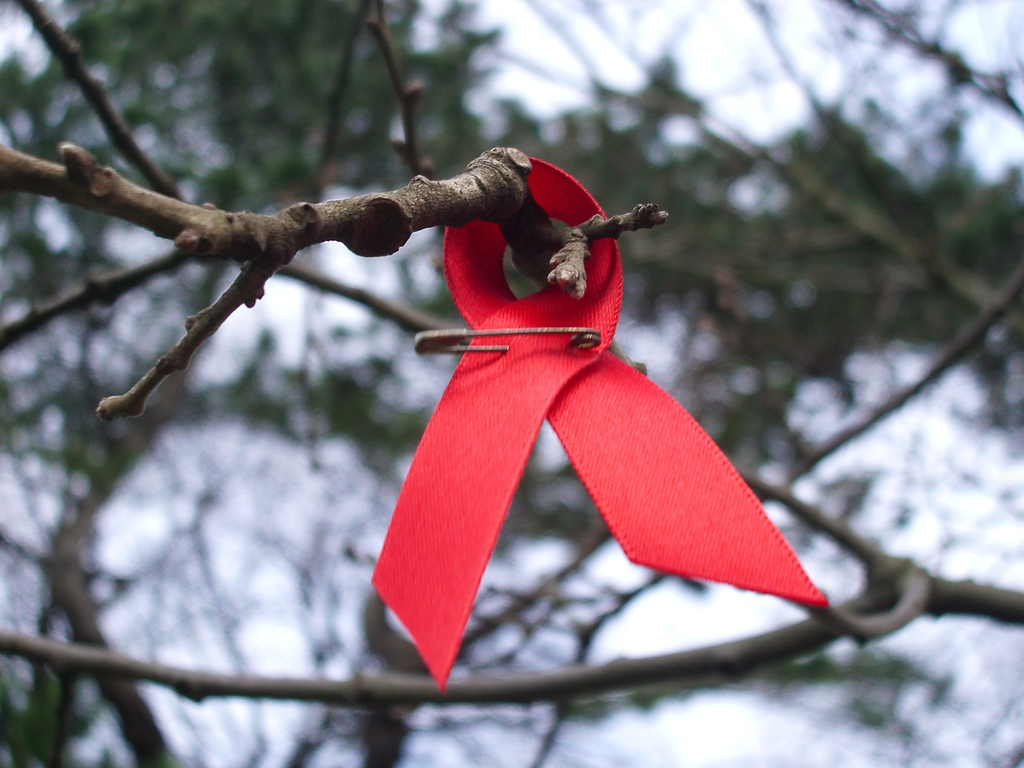 Photo Credit: ttfnrob/Flickr
She says, "I met a counsellor at an Integrated Counselling and Testing Centre (ICTC) and she helped me deal with the trauma I was going through. She told me that there are hundreds of people living with this virus and invited me to come for a meeting of OSACS (Orissa State AIDS Control Society). There I met Amarendra Behera and Ajay Samal, two positive persons, whose life stories inspired great confidence in me."
That encounter led to the formation of the KNP+ that was formally registered in 2006. "Initially, we were seven members and I was the only woman. Now there are over 5,000 members, including thousands of women. In those days, I was a little reluctant to reveal my identity or be photographed. Later, I realised that if I hid my face I could not fight for the rights of positive people. Since then I have never shied away from revealing my identity." Pradhan, incidentally, is the first positive woman in the state to be the face of a poster campaign that urges positive people to fight for their rights. She remarks, "I am not responsible for the situation I am in today, but I am blamed for it. Why should I cover my face; have I done anything wrong?"
The Kalinga Network's main agenda has been to create awareness about the disease, especially among positive people, by sharing with them essential information regarding government schemes, health and education facilities and other benefits.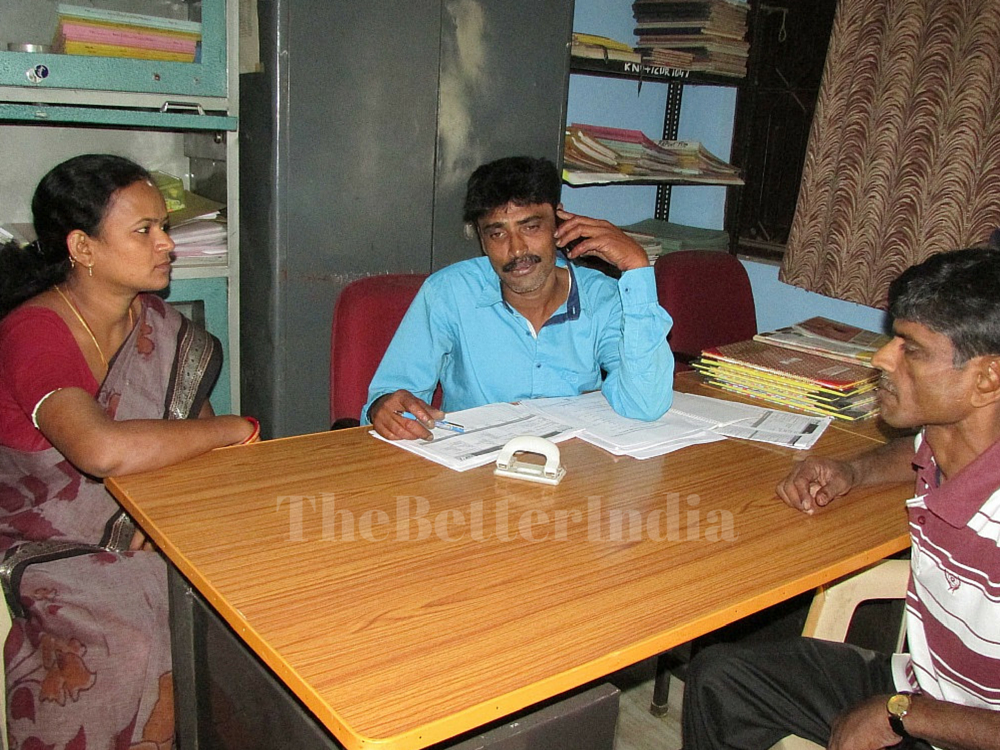 Credit: Rakhi Ghosh\WFS
Pradhan cites an incident that happened in Nayagarh district where they got news that a pregnant woman was being denied an institutional delivery because she was HIV positive. Some members of the Network rushed to the community health centre and convinced the doctors to reverse their stand
"Today, we have social workers at ICTC centres, ART centres, and district block offices to counsel both positive people and others. Our attempt is to make sure that no one gets harassed," she explains.
Besides counselling, the Network organises camps on capacity building and advocacy apart from providing vocational training for positive people. It has a detailed list of the number of positive people in the state enabling it to reach out to those in need.
"With our efforts positive children are now getting a small monetary sum from the state government's Women and Child Development Department for their education, nutrition and hygiene," informs Pradhan.
Moreover, in a conservative state like Odisha, where families and friends do not easily accept people living with HIV, this group has even managed to arrange the marriages of three couples, one of whom was recently blessed with a baby girl who tested negative.
Pradhan, who lives in Bhubaneswar with her daughter, admits that though initially she was depressed at being HIV positive, she doesn't feel that any more. In fact, she thinks her condition has proved to be a boon. "God has given me an opportunity to help and understand other positive women and fight for their rights," she observes with a smile. According to her, there are many busy days and months ahead of the Kalinga Network as a lot needs to be done by way of creating awareness and building platforms for positive people.
She signs off with these words, "People from all walks of life need to join us in our mission to ensure a better life for those living with HIV/AIDS. Their support will give us the strength and confidence to believe in ourselves and our ability to fight against all odds!"
Like this story? Or have something to share? Write to us: contact@thebetterindia.com, or connect with us on Facebook and Twitter (@thebetterindia).