Passport. Driving License. PAN Card. Birth Certificate. Ration Card. You need these important documents at some point of time in your life. But do you really know about the procedures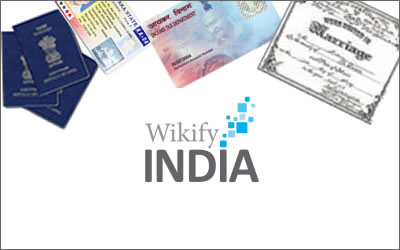 Passport. Driving License. PAN Card. Birth Certificate. Ration Card.
You need these important documents at some point of time in your life. But do you really know about the procedures involved in getting these? Or even a source where you can get all the information you need? Government websites and offline kiosks do help – but in most cases they are not comprehensive.
Enter WikifyIndia – the Wikipedia of government procedures. Its objective:
…to make navigation through India's mind numbing bureaucracy easier. The common man suffers for two reasons – the process is complex and accurate information is unavailable. This non-profit initiative addresses the latter.
So, for instance, are you and your fiancé keen on a civil marriage? Then WikifyIndia's Civil Marriage page gives you all the information you need to know – including the procedure and the complete list of documents needed!
Similarly, if you are looking to adopt a child, this page gives you an idea of what it would involve.
And the best part is that, like Wikipedia, WikifyIndia's content is entirely generated by volunteers.
Interview with the Founders of WikifyIndia
The two men behind this initiative are Sohel Bohra and Anish Chandy.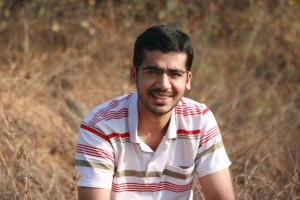 Sohel Bohra (SB) is a management graduate from ISB and MICA and an avid traveler. He is also a Wikipedia editor.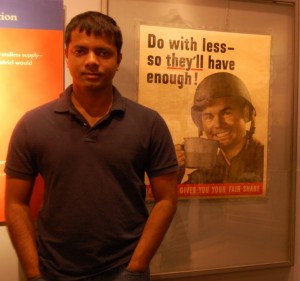 Anish Chandy (AC) is also an avid traveler and additionally spends his time on trading equities and contributing to projects that have community betterment potential (such as WikifyIndia of course!)
Here is the interview with these two founders, starting off with the most obvious of questions from our side.
Why did you start WikifyIndia? What was the motivation?
AC: The citizen-government interaction is a big pain point in our lives. There are complex procedures involving varied documentation, uncertain timelines, agents who gain through information arbitrage. Information online is not yet up to the mark. The best solution has always been to ask someone who has been through the grind. WikifyIndia does this on a national level.
SB: Wikipedia is an elegant bottom-up solution available which is driven by people and not by a central authority which could be pedantic. We thought it would be effective to use a model that works fairly well (Wikipedia) to fix something that is fairly broken (governance at the grassroots level). The biggest motivation of course was our own mostly miserable experiences of interacting with the government. Our view is that good quality information is the first step to fighting the scourge.
What do you aim to achieve with WikifyIndia?
SB: Our goal is for WikifyIndia to make citizen-government interactions simple and quick. This is a monstrous task but that is our aim – no matter how much time it takes. We are quite sure that WikifyIndia cannot forever be an online site alone. Our first aim is to ensure that complete and authentic information is available online. Later projects could be taking this information offline (having well designed multi lingual posters in government offices) or directly engaging with the government (simplifying forms and procedures).
Since it is a wiki, anyone and everyone can contribute. How do you plan to moderate this site?

AC: Yes anyone can contribute. Moderation is based on the Wikipedia cleansing principle that there would be a greater number of well intentioned users as opposed to mal intentioned ones. At the moment we are doing it with some like-minded volunteers.
What are the most popular procedures that people are seeking currently on your site?

AC: It is still early days but passport and civil marriage have seen the most interest.
Future plans for WikifyIndia?
SB: Immediate plans are to work on both content and publicity. Wiki sites are initially in a negative loop of low eyeballs so low content so low eyeballs. We want to move to many eyeballs and tons of content as soon as possible. We'd be delighted if everyone reading this shares their information on WikifyIndia and helps save others time and money.
AC: We would also like to raise funds to add more features/content and keep the site free of any commercial considerations. We would also like to replicate the model in other emerging countries and who knows developed as well. An American contributing on the Tourist Visa section for India told us that he wished there was such a site in the US.
Head over to WikifyIndia to know more (or to contribute and grow this repository).
Hat tip: Swaroop CH
We bring stories straight from the heart of India, to inspire millions and create a wave of impact. Our positive movement is growing bigger everyday, and we would love for you to join it.
Please contribute whatever you can, every little penny helps our team in bringing you more stories that support dreams and spread hope.
Tell Us More