Ordinary citizens will now get a chance to keep an eye on the increasing pendency rates of cases filed in different district courts from all across the country. The Supreme Court has launched a public access portal with the help of which the process of digitisation of the court system will now reach the common public and will increase transparency. 
The Supreme Court of India has launched a public access portal of the National Judicial Data Grid (NJDG) for district courts to simplify the judicial processes for the understanding of common citizens. The portal has been initiated with the mission of making it easy for people to keep a tab on the increasing number of pending cases in their local courts and to promote transparency in the judicial system.
Hence, the process of digitising the court system will now reach the public too. People will get a chance to have a look at the pendency graphs, and also, in the future, suggest ways to avoid such delays in judgement.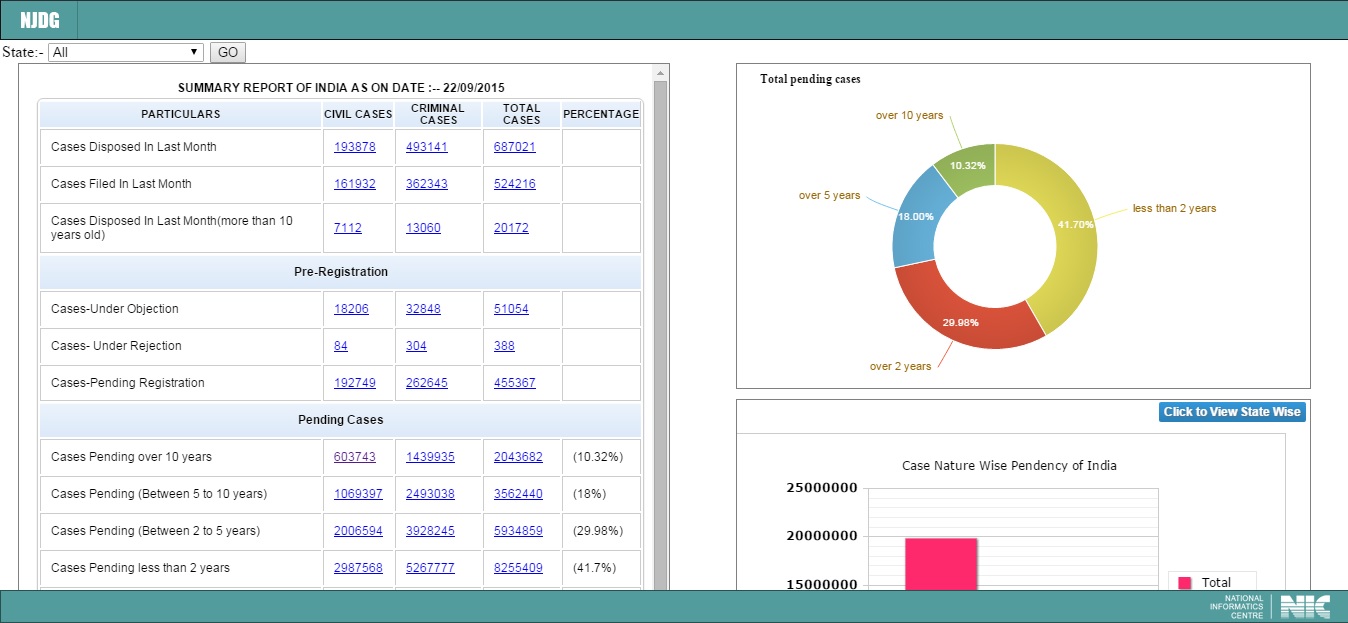 To begin with, the platform has information on 1.94 crore pending cases out of approximately 2.7 crore cases of district judiciaries under all the high courts of the country. This is except for the courts in Madhya Pradesh and Delhi. In case of these two states, the case data is being migrated to national version of Case Information Software.
Inaugurated on Sept. 19 by the apex court's eCommittee chief, Justice Madan B. Lokur, NJDG has been designed under the guidance of Chief Justice of India, H.L. Dattu. The portal will give litigators and other involved stakeholders a figure of all pending cases in district judiciaries across the country. The NJDG public access page can be found on the national eCourts portal, ecourts.gov.in.
"These statistics, which will be updated every day by the respective court complexes covered under the eCourts Project, will show case pendency broken into civil and criminal cases and segregated into age-wise categories of up to 2 years, between 2 to 5 years, between 5 to 10 years and more than 10 years," a Supreme Court statement said.
The portal will distribute the national, state, district and court-wise information about the disposal of cases on a monthly basis.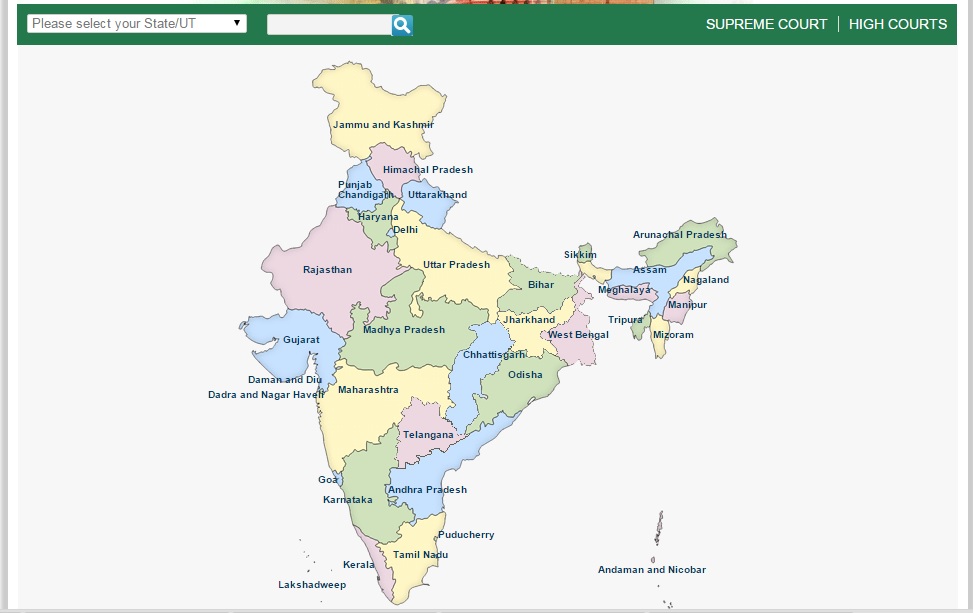 People can also access separate information on details of cases filed by senior citizens and women among the total pending cases. The page also has a feature through which people can monitor alerts, like for all the cases listed in one day, and those particular cases for which the date is not updated, or it is updated three months later.
According to the SC release, a few delays in updating the portal might occur, since some courts are not yet digitised, and there are connectivity issues.
Featured image credit: Wikimedia
Like this story? Or have something to share? Write to us: contact@thebetterindia.com, or connect with us on Facebook and Twitter (@thebetterindia).