A 96-year-old man from Patna has shown the world that age should never be a barrier for those who want to learn. And then learn some more. The man got himself enrolled for a MA (Economics) course at Nalanda Open University, to fulfil his 77 year old dream of studying economics. 
Age is just a number, they say. And with his zeal to live life to the fullest, and the desire to study as much as he wants, Raj Kumar Vaishya has proven that this phrase can be turned into an actual fact.
This 96-year-old man was admitted to the Master's course in Economics at Nalanda Open University (NOU) in Patna on Tuesday, for the 2015-16 session.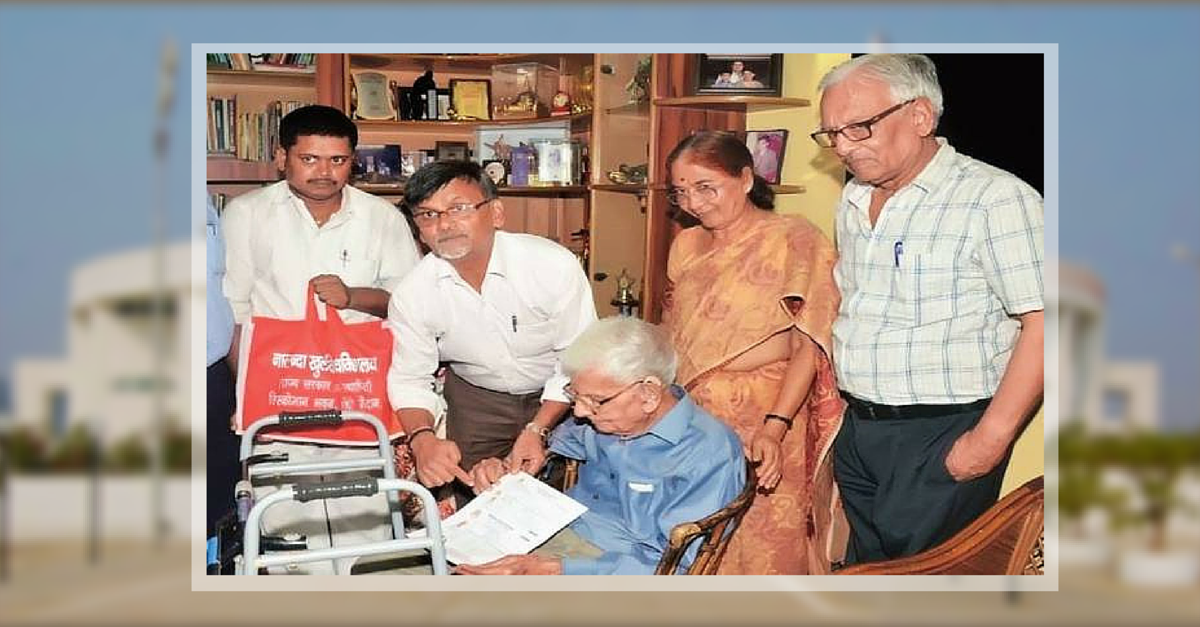 Vaishya was born on April 1, 1920 in Bareilly, Uttar Pradesh. And this post-graduation course has been a lifelong dream for him.
It was more than 75 years ago that Vaishya had last visited a college as a student. In 1934, he passed matriculation from the Government High School in Bareilly and then moved on to complete his graduation from Agra University in 1938. After this, he successfully obtained a Bachelor of Law (LLB) degree in 1940. But that was it for the man who wanted to study further. He got a job as a law officer with the Christian Mica Industry at Koderma, and hence, could not opt for the post-graduation course that he really wanted to take up at that time.
Since the past 77 years, he had been carrying around that dream of getting an MA degree for himself. He retired from service as general manager in 1977 and returned to Bareilly. Following this, he moved to Patna to live with one of his sons, after his wife passed away. He has three sons and all of them have retired from their jobs.
Six months back, Vaishya expressed his desire to take up the MA course in front of his son and daughter-in-law. They feared it would be very difficult for him at this age, but he assured that he would be able to handle it.
Thus, Prof Santosh Kumar, his son who has retired from the National Institute of Technology, Patna and his daughter-in-law Prof Bharti S Kumar, who is a retired professor of Patna University, met the officials at NOU and explained the situation.
They agreed to enrol him in the current course. Not just that, they even came to visit Vaishya to hand over his identity card and course materials, at his residence in Rajendra Nagar.
Ras Bihari Prasad Singh, NOU vice-chancellor, said that Vaishya simply proves that age is no bar in acquiring knowledge and formal degrees.
Raj Kumar Vaishya's happiness knew no bounds when he had the course material in his hand. "I have always been interested in economics…I wanted to do MA in this subject only," he told India Today.
Like this story? Or have something to share? Write to us: contact@thebetterindia.com, or connect with us on Facebook and Twitter (@thebetterindia).