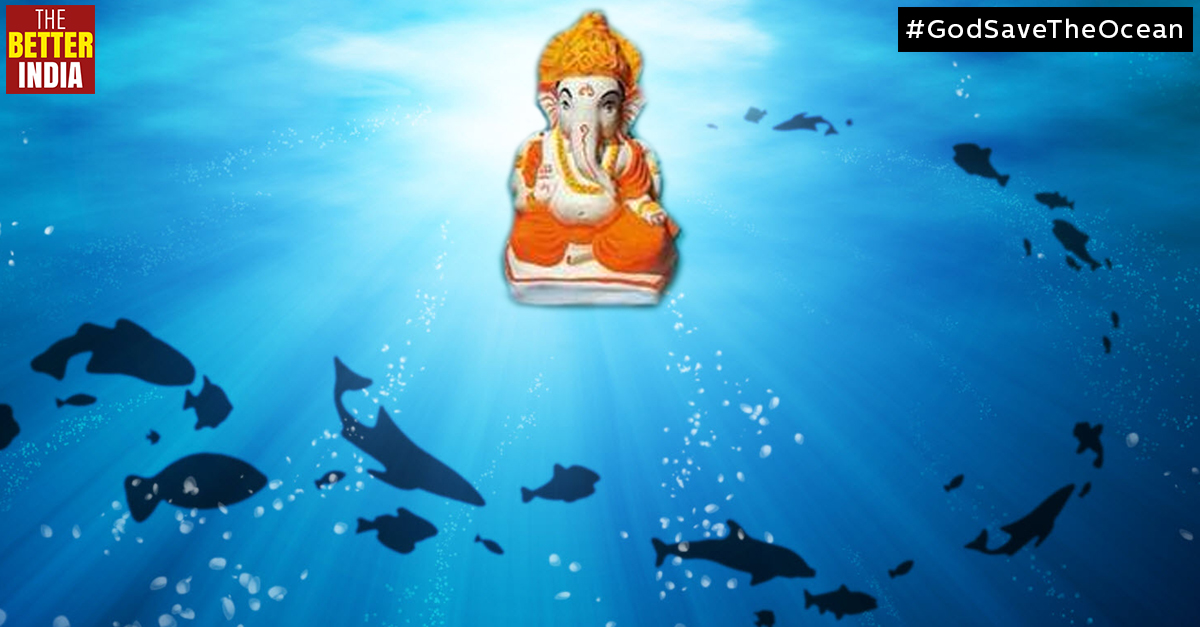 Some lucky fish in Mumbai are in for a treat this Ganesh Chaturthi. They will receive corn and spinach meals, packed into special Ganesha idols, home-delivered for free. The gods indeed must be crazy!
Some lucky fish in Mumbai are in for a treat this Ganesh Chaturthi. They will receive corn and spinach meals, packed into special Ganesha idols, home-delivered for free. The gods indeed must have gone crazy!
"Who should protect the environment? Anybody who drinks water, anybody who breathes air, and anybody who eats food…everyone who is born into this environment has to be an environmentalist. You should feel for your air and water," says Anand Pendharkar, the founder of a Mumbai-based NGO called Sprouts Environment Trust.
And water is what he is out to save this year. In fact, it seems like he is calling the gods themselves to take on this job during the celebration of Ganesh Chaturthi.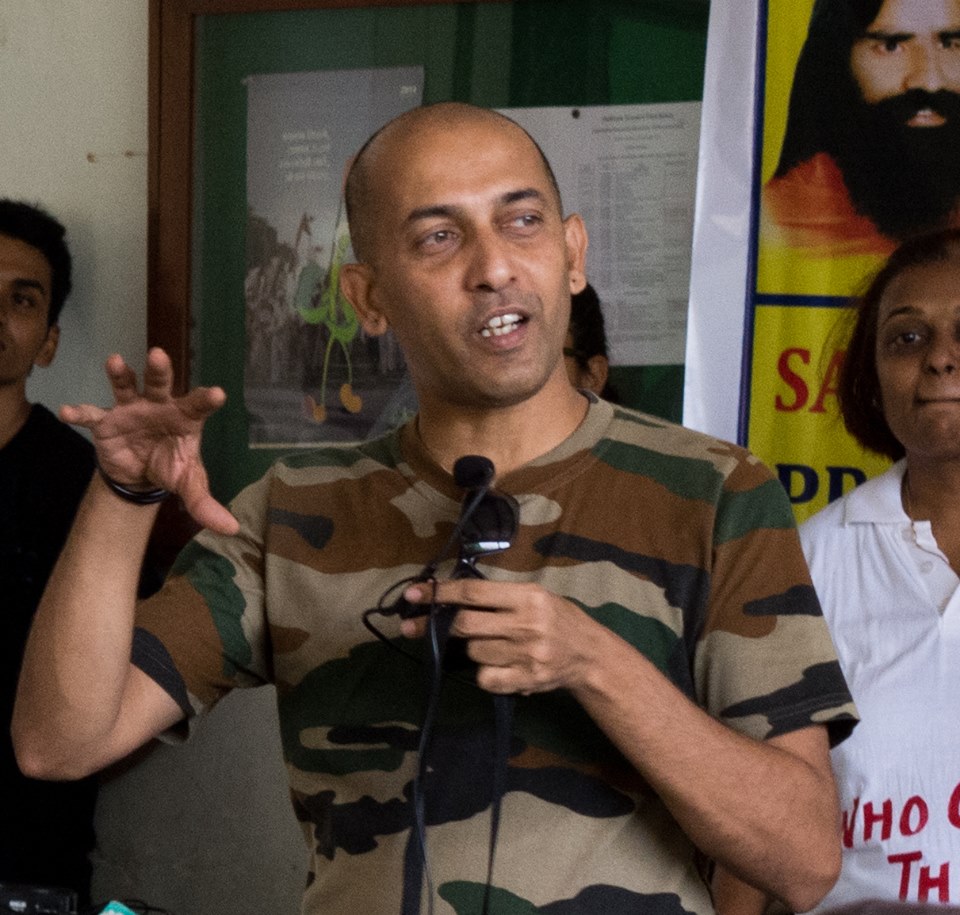 Every year, this much awaited festival ends with the immersion of about 1.5 lakh Ganesha idols in the different water bodies of Mumbai. But this month, immersion day may well turn into party time for the fish in the sea. Why? Because some of the idols dissolving in the water will be packed with fish food for our aquatic friends.
These unique, fish friendly idols are being made by Sprouts, in collaboration with an advertising agency called Ogilvy & Mather (O&M).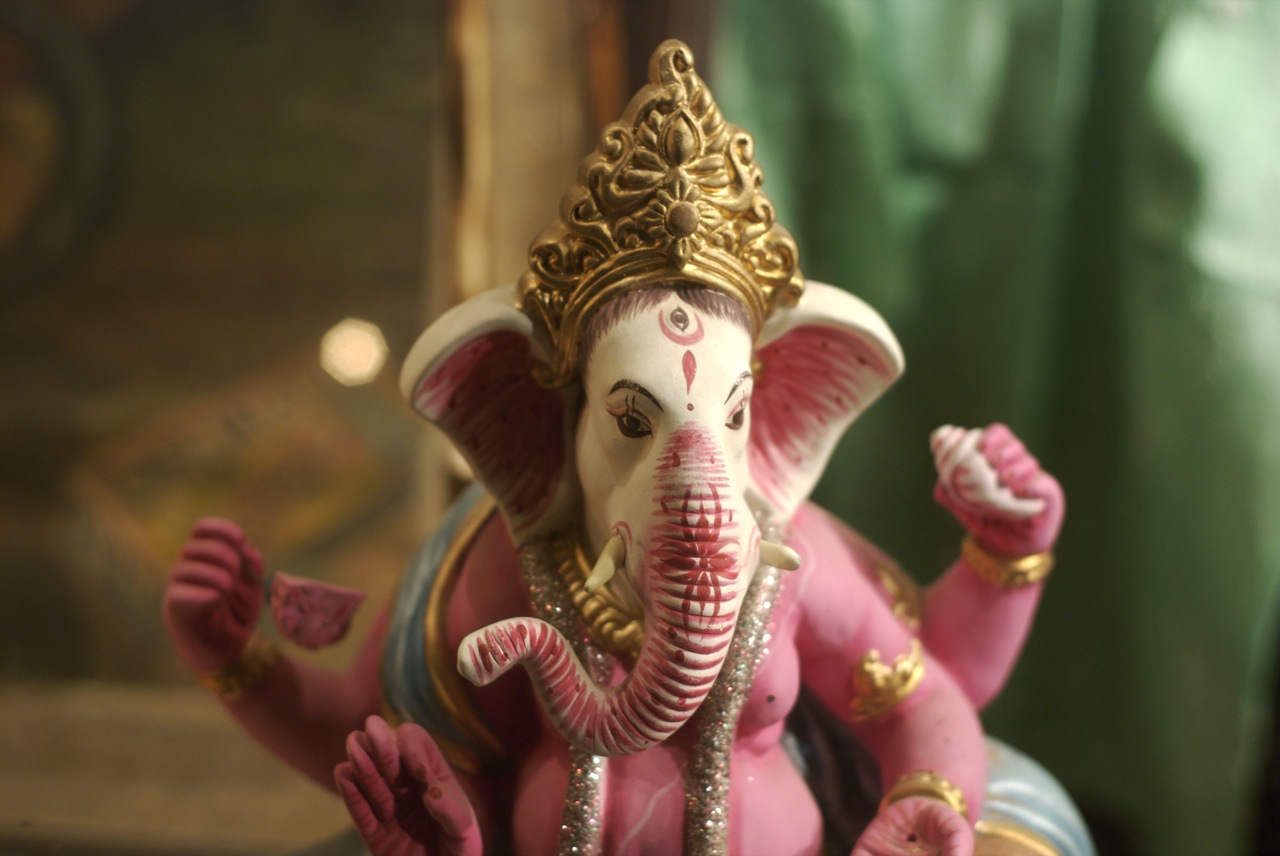 Picture for representation. Credit: Flickr
"Eco-friendly Ganeshas are something that we, at Sprouts, have been making for the past 4-5 years. But this year, O&M approached us with the thought that they want to work on eco-friendly Ganesha idols that are not just harmless but beneficial too," explains Anand.
But when O&M proposed the idea of filling the idols with food, it appeared almost impossible to him. Wouldn't the food catch fungus? Wouldn't it be considered blasphemous to fill the idols of gods with fish food, mostly made of dried up fish? These and other questions dominated their initial discussions. Finally, after a lot of brainstorming and experimentation, they came up with the idea of using some vegetarian fish food (made of dried corn, spinach, etc.), which is easily available in the market.
"To experiment, we made balls of papier-mâché and filled them with the food. They were left in the sun for about 10 days and we found that the food did not catch fungus," says Anand.
Speaking of the genesis of Sprouts, he adds: "It has been almost 12 years since Sprouts Environment Trust came into existence with the vision of creating interest, awareness and ownership of the environment and its resources amongst children and youth, through education and action. To eliminate water pollution caused during the Ganesha festival in the city, the organization members did beach walks so they could clean the beaches after immersion day. For the first 3-4 years, we just kept cleaning the beaches and people continued dumping the idols."
Hence, in 2010, they decided that if this situation had to change they would have to provide people with an alternative, instead of just telling them to stop dumping the harmful idols in the water.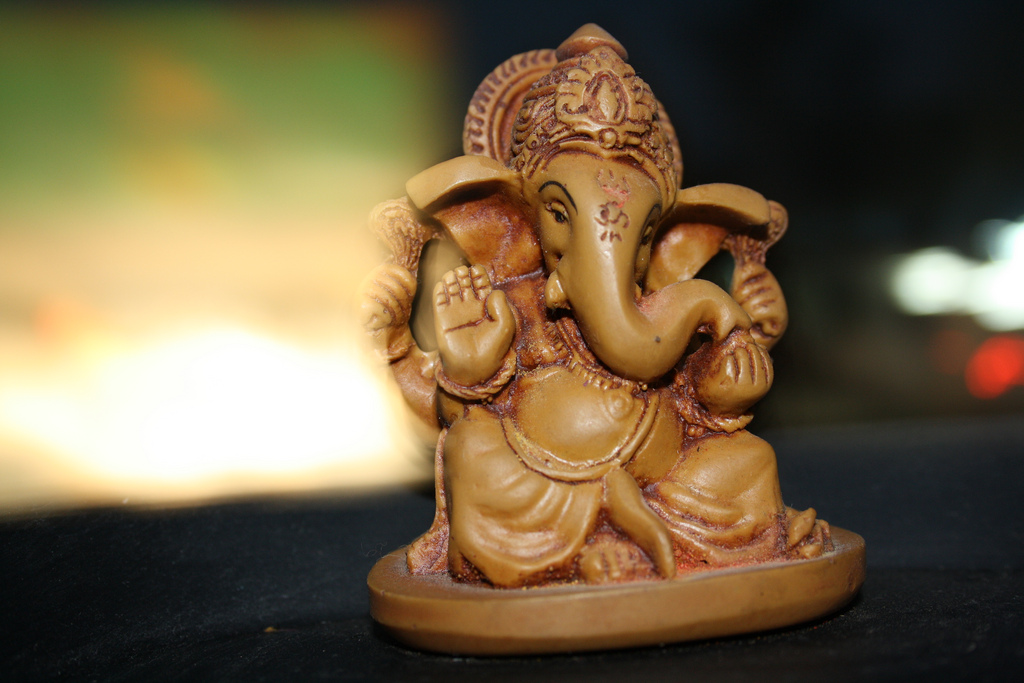 Picture for representation. Photo Credit: Manoj Zanvar/Flickr
Thus, the team at Sprouts, along with some very dedicated interns, started making idols themselves. They began with papier-mâché and also learned how to make them with clay. But since change could be brought only if it started at the grassroots, they began to connect with artisans, convincing them to make idols from clay and to use natural colours on them. This was a difficult task. Most artisans were not convinced with the idea because they felt the idols made of natural colours would not sell as they looked bland and dull. "They wanted to have all the gold, silver, red, blue and shining glamour," says Anand. However, these bright and shiny paints are very harmful for the ocean because they are made of dangerous heavy metals like lead and antimony.
So, Sprouts decided to create a market for idols in natural colours. They started purchasing the basic idols from the artisans, and began colouring them themselves. They also took upon themselves to convince people to use smaller Ganeshas in place of the huge statues used at community events.
"We tried to convince them that 8 ft. is not a sustainable option, even with eco-friendly Ganeshas. And we managed to convince many to buy 2 ft. Ganeshas instead. That is a big drop in terms of the polluting content in the idols," says Anand.
As for the fish-friendly idols this year, Sprouts has decided to go with a standard nine inch height. The idols are priced at Rs. 900 each.
The process of making the idols begins by manually kneading some clay into dough like paste which is put into moulds. After this, it is filled with fish food, which is made into a kind of batter and dried before being inserted into the mould. Another layer of clay is then used to cover the whole thing. The idols take about 3-4 days to dry. After putting the finishing touches with sandpaper, etc., the team gets down to painting them.
Every idol is given a base white colour with the help of a thin layer of rice paste. Then there is a coat of multani mitti to give the required skin colour. For the gold colour on the head they use turmeric, and vermillion is used for the red.
When immersed in water, there is nothing harmful about the idols at all. The clay melts in 4-5 hours, after which the food is ready to be consumed by the fish.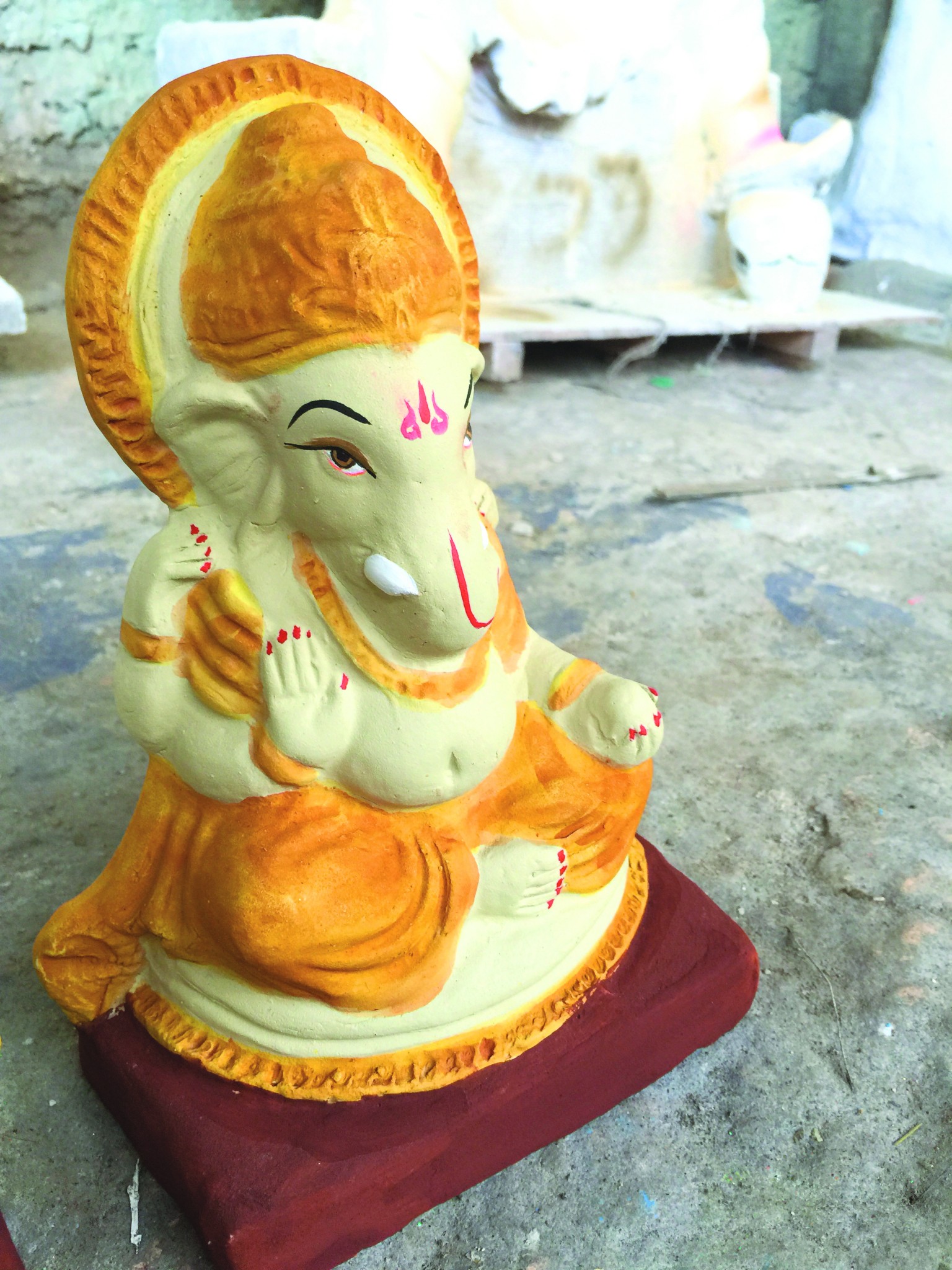 Because of the large number of orders that the team has received for the idols, O&M had to look for more artisans than the ones they already had. Anand also joined in by making idols along with some of the interns at Sprouts. His bedroom has been converted into a workshop and they have been making idols day and night for the past few weeks.
They also have women from a self-help group called Margum in Powai who are helping them increase the numbers for sale. Anand, along with one of the artisans from his team, had conducted a workshop in idol-making for these women and they are also taking help from local artisans. After making the idols, they can earn from them by becoming a distribution point for sale as well.
"This was meant to be a pilot exercise. We really didn't expect such a massive response. We have received calls from all over the country — over 19 cities. We even got enquiries from London, Dubai and the Netherlands. We started small but have added more artisans to increase the numbers. We have made 400% more idols than initially planned and 50% are already sold out," says Srreram Athray of O&M.
Anand, who believes that people need to make time for the environment, is happy that the project has covered so many aspects in one go.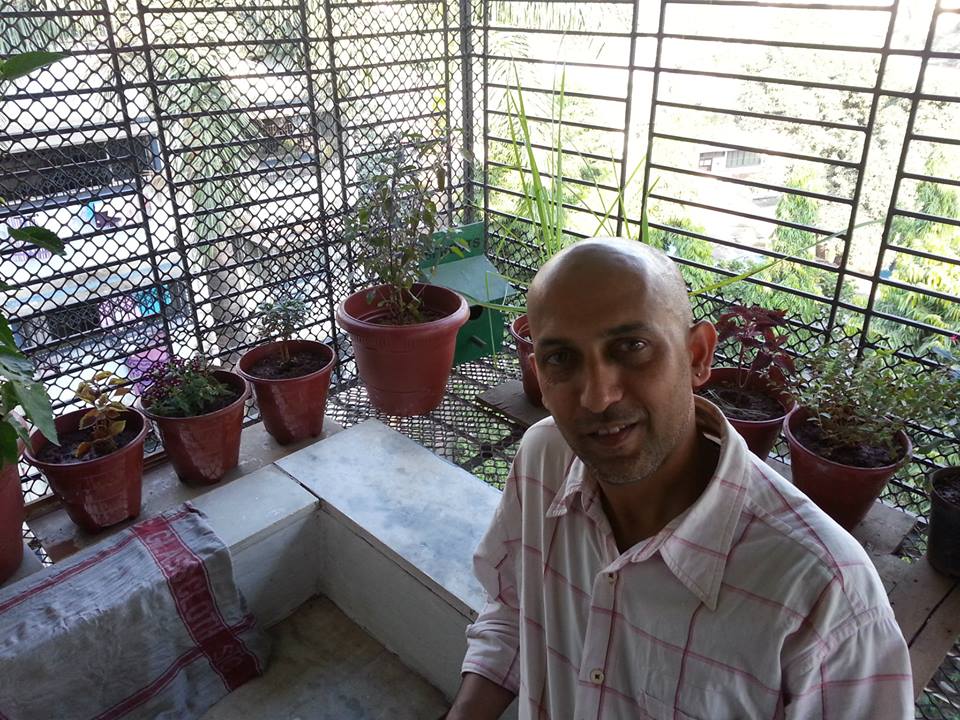 "We have got so many things covered. We have got the environment-friendly nature of the project under control. We have got the fish happy. We are teaching people how to make these idols. We are giving employment to women…I think the whole thing will have a ripple effect which will expand next year," he says.
According to him, a few things came together nicely to make this project a success — the creativity of the idea and the technical details that the two organizations were able to work out.
They also came up with a hashtag — #GodSaveTheOcean, which took social media by storm and helped increase awareness about the idea.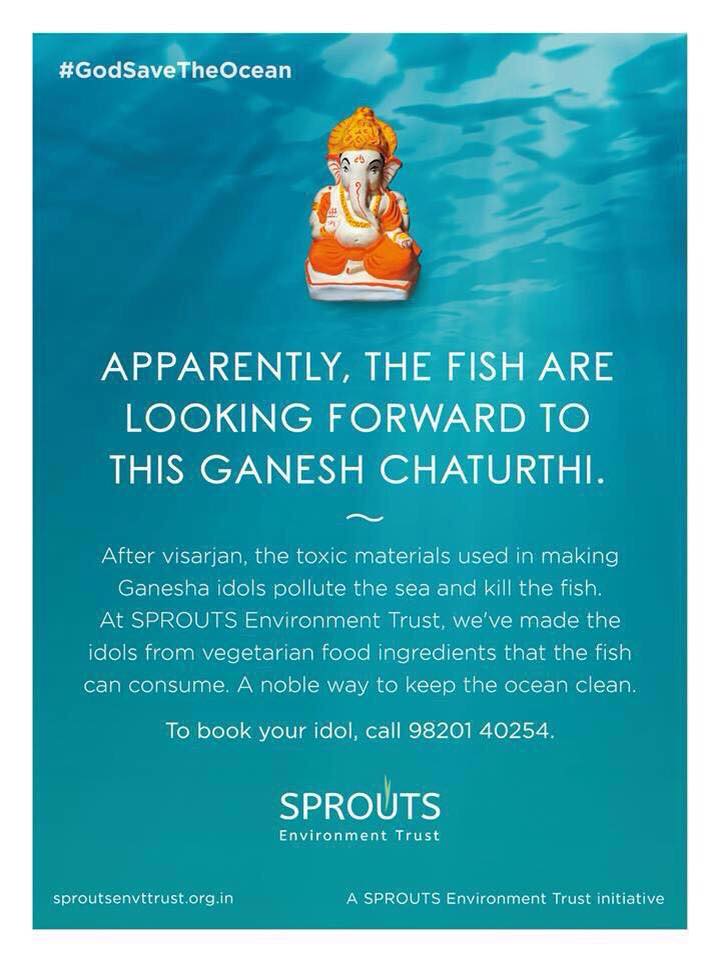 So let's hope the gods continue to save our oceans in the years to come, and more people like Anand achieve success in their brilliant work to protect the environment. Because, as he rightly puts it, "everyone should be an environmentalist."
You can contact Anand by writing to him at sproutsonline@gmail.com.
Like this story? Or have something to share? Write to us: contact@thebetterindia.com, or connect with us on Facebook and Twitter (@thebetterindia).
We bring stories straight from the heart of India, to inspire millions and create a wave of impact. Our positive movement is growing bigger everyday, and we would love for you to join it.
Please contribute whatever you can, every little penny helps our team in bringing you more stories that support dreams and spread hope.