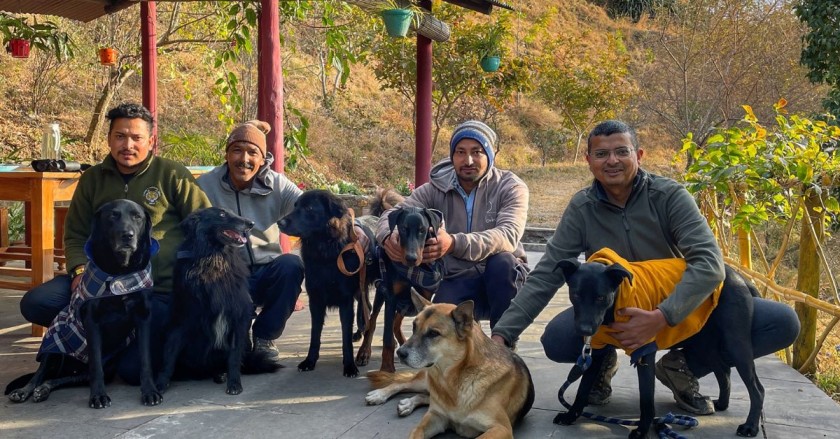 Weary of living in cities, Sunando Sen sold his startup, packed his bags and bought land in Corbett. There, he constructed a sustainable home called 'Tanhau' after restoring the land with trees. Here's a look at his journey of moving towards a sustainable lifestyle.
"The first tiger that I ever saw was in Corbett National Park. It was the best day of my life," says Sunando Sen. From a very young age, he found himself intrigued by nature and wildlife, particularly the big cats.
But for most of his young adult life, he hustled through the corporate world. "In the initial stages of your career, everything sort of takes a backseat. However, occasionally, I would have this urge to go live near wildlife. So I always knew I would end up living someplace near nature," he recalls.
So when the time came to choose a place, Sunando chose the epicentre of breathtaking landscape and thriving wildlife — Corbett, where he currently runs a sustainable mud homestay called 'Tanhau', which runs on 95 percent of solar energy and harvested water.
While constructing his home and the homestay huts, Sunando considered the surrounding habitat. "I did not want to disturb the nature around the place. From the very beginning, I knew that I was not going to add to the carbon footprint. Instead, I would try to minimise it as much as possible," he says.
Promoting slow and sustainable tourism
Sunando wakes up with the sun to a breathtaking view of the Himalayas. Once he is up, he takes his five dogs on a stroll to enjoy nature and hopefully spot some animals.
"Although Corbett is a valley, we are on top of a hill. So we get a striking view of the mountains, and we also get a lot of animal spottings. Walking with my dogs and enjoying the silence of the woods is my favourite part of the day," he says.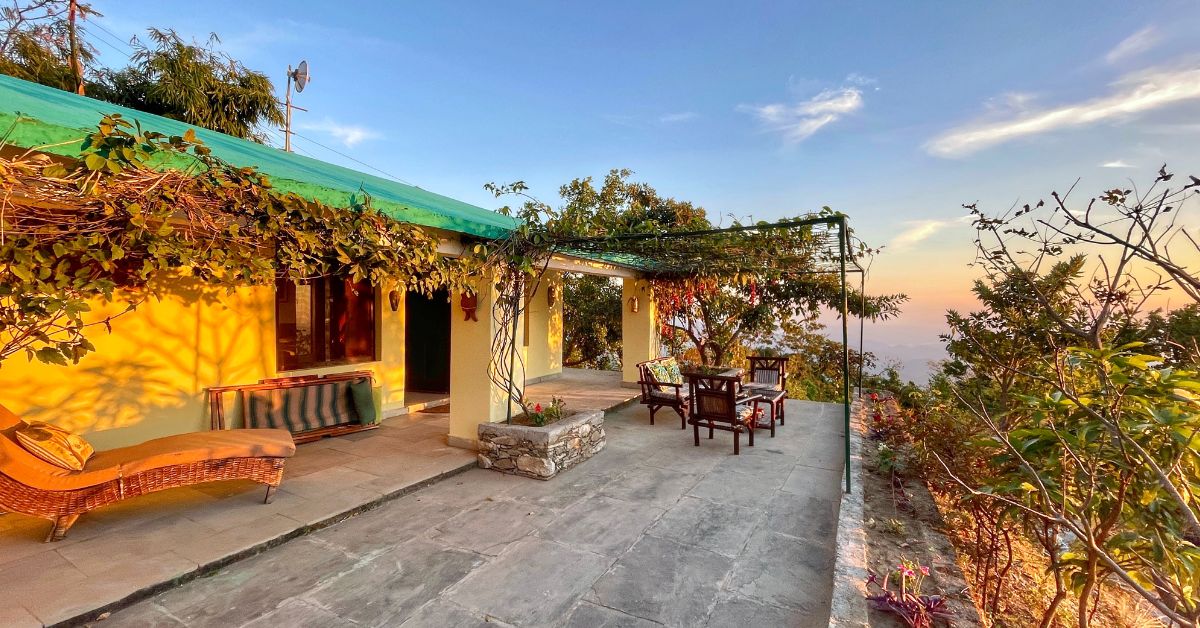 However, a decade ago, his life was the opposite of this. "I was stuck in the corporate cycle in an office that I did not want to be in. I wanted to be in the wild and in close proximity to nature," he says.
Born and raised in Kolkata, Sunando completed his education in Delhi and Kolkata before working as a banker. "I worked for over two decades as a banker and also had a successful startup. I worked hard for so many years, so I can afford to live the life I want now. In 2011, I decided to sell my startup and purchase land in Corbett," he says.
Packing his life and moving to the mountains, which is every other city dweller's dream became Sunando's reality. All he needed to do was find the perfect place.
"I had an inclination towards Corbett from the start because it was one of the first places I ever saw the big cat. Additionally, Corbett is the best example of nature at its best. I have been to many other national parks too, but I always found Corbett more beautiful than any place," he says.
After a few visits, he found a five-acre land in a small village called Bhatoli in the Corbett area. Sunando decided to build an eco-friendly home. "The place was in bad shape when we bought it. The trees and wildlife near it were mostly destroyed. So we started with planting 500 trees and making the place green again," he says adding that over the years, he has planted more than 5,000 trees on the land.
"Most of the construction of the house is done using locally sourced stones and mitti (mud) from the area. We wanted to support the local communities around the area; hence, we only employed people from the villages to help us construct the homestay," he says adding that all materials were locally sourced, and the homestay solely hires local staff.
"Additionally, 95 percent of the homestay is running on solar energy. There are only a few things that require electricity. We also do rainwater harvesting and have a storage capacity of 1,00,000 litres of water," he informs.
As far as waste is concerned, wet waste is composted and the dry waste is sent to an NGO near the area to be recycled. "We also collect dry waste from the villages nearby and send it along with ours to the NGO," says Sunando.
To keep the sanctity of the place, during the night, the place uses dim lighting. "We don't want to disturb the animals, and we are happy to let them roam in the woods freely," he says.
Sunando has been working with the local communities to sensitise the villagers on plastic waste management. He shares he has conducted several plastic waste collection drives in the local villages. He collects plastic waste from neighbouring villages at his own expense and sends it to Ramnagar for proper disposal.
"There is a school near our village where we host several drives to sensitise the children about carbon footprint, wildlife, and nature conservation. They are the future of the society; reaching out to them is my way of making their future better," he says.
Sunando has worked tirelessly to make the place a sustainable one not just for humans but for animals too. "We have cameras set up all around the place, and I observe the videos to locate any sightings. If there are sightings too close to civilisation, we alert the authorities so the animals can be safely relocated," Sunando informs, adding that he sees the place as a home not just for himself but for the animals as well.
'Opening our home to wildlife lovers'
Sunando shares that initially, he had no plans of converting his home into a homestay. "We moved into the place in 2011 and have lived here ever since. Whenever we would host our friends, they would insist we share it with others too. There was quite a bit of land on our property too, so we thought 'Why not?'"
In 2016, Sunando opened his home to wildlife enthusiasts like him who wish to stay in the wild. "We have three huts besides our place, and we have hosted at least 500 people since 2016," he says.
Ajit Kumar, who has been visiting the place with his family for more than five years now, shares what it feels like to stay at Tanhau. "The place is surreal and I am not exaggerating when I say that it is the best experience I have ever had. It is so peaceful and quiet; it teaches you the importance of slow living. The best part is that it is a very sustainable setup. It feels good to know that I am travelling and not leaving a carbon footprint behind."
"I wanted to teach my son the importance of preserving nature and this homestay was the perfect place to do so. We participated in the project with a school near the homestay where we tried to spread awareness about the harmful effects of plastic and its carbon footprint," he adds.
In a bid to promote slow and responsible travel, the homestay hosts unique activities to engage the guests. "We have walking safaris in the buffer forest, which is an amazing and unique experience in itself. Of course, you can take a safari and sit in a jeep, but on a walking safari, you can observe nature and animals closely, without emitting any carbon. We also organise village walks and encourage our guests to participate in any ongoing village festivals," he says.
Another guest, Avika Sood says, "The silence in the place is rejuvenating. I found out about the homestay through a friend and have visited it a few times. The place is offbeat and unique. There is so much to learn about the wildlife and animal kingdom, and Sunando is a walking library in that sense. He is very passionate about his work."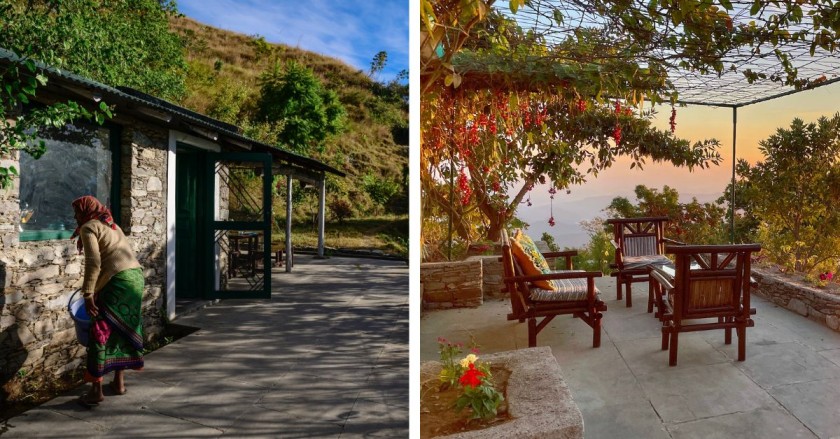 She continues, "One thing that I found very refreshing about the hosts is that they have ensured that they give more to nature than they take from it. Since I have been visiting them year after year, I have seen the place grow into a green oasis. Every time I visit, there is a new sustainable addition to the place. Like initially when I visited, they did not have rainwater harvesting, but now they harvest several litres of rainwater."
Looking back on his journey so far, Sunando says, "With my experience, I could have been a CEO, but that life was not for me. I prefer living close to nature and advocating sustainability. I am not sure about the impact of my work with the villagers and at the homestay, but I still want to try to leave a legacy."
(Edited by Pranita Bhat)
Tell Us More
We bring stories straight from the heart of India, to inspire millions and create a wave of impact. Our positive movement is growing bigger everyday, and we would love for you to join it.
Please contribute whatever you can, every little penny helps our team in bringing you more stories that support dreams and spread hope.