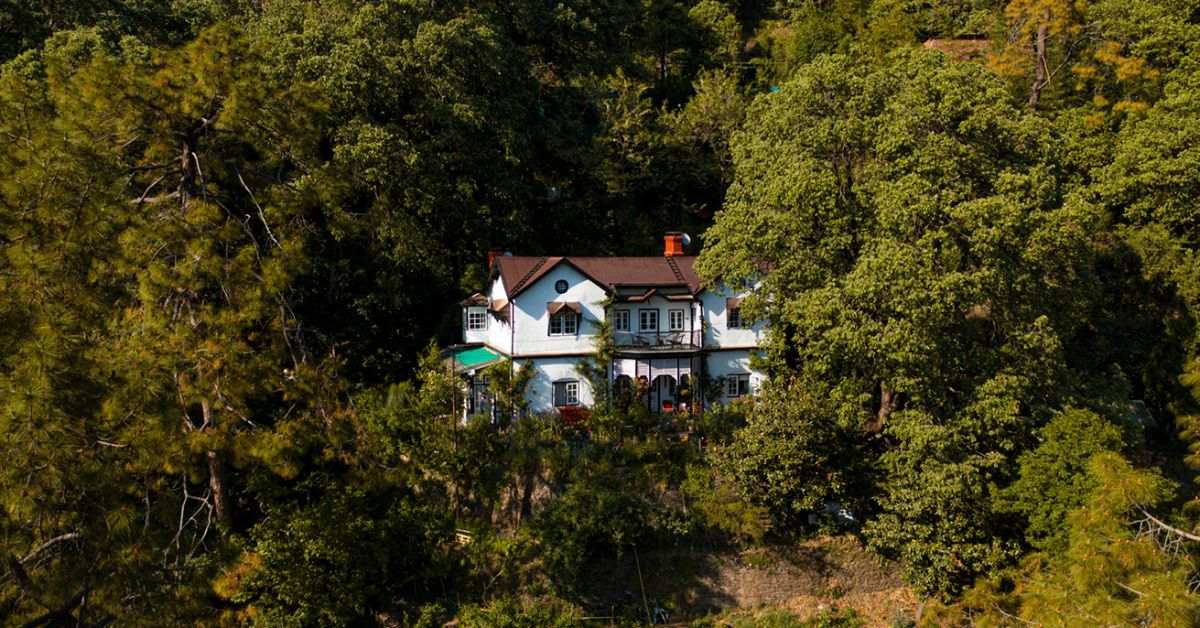 Madhavi Bhatia runs the quaint eco-friendly homestay Sunnymead for travellers in Shimla, which is built using repurposed wood and the ancient Indian dhajji dewari technique, which makes it earthquake-resistant.
As skies darken over Himachal Pradesh, the mood on ground accompanies the somberness. The impending monsoons will mean heavy rains, floods, landslides, and, if things get too bad, a shift in the tectonic plates that support the state's foundations. To the people of Shimla and Himachal, the monsoons are an irony — loved for the beauty they immerse the valley in, but feared for the destruction they cause.
One of the most rampant problems in these high-risk seismic zones is the impact on architecture.
Earthquakes in the region have often led to the collapse of buildings, which fall like a pack of cards only to reveal loopholes in modern construction. But this wasn't always the case.
Around 200 years ago, an ancient form of architecture ensured that homes remained safe even in the most uncertain calamities.
Known as dhajji dewari, this style ensured that during a quake, a building would not crash to the ground, but instead tilt while remaining stable. 'Dhajji', borrowed from a Persian word, describes quilt patchwork that is also how the walls appear once built using the style.
However, with the advent of modern construction materials and techniques, this ancient style began to fade into the shadows. In fact, people were under the impression that it had disappeared altogether.
But Delhi-born Madhavi Bhatia's ancestral home — now turned into a homestay called Sunnymead — contradicts this.
As one of the oldest surviving residences of Shimla, the home reflects the dhajji dewari work in every corner, a fact that Madhavi prides herself on. In conversation with The Better India, she retells the story of creating this blissful escape from the ordinary. It is evident how much culture, heritage and family legacy mean to her.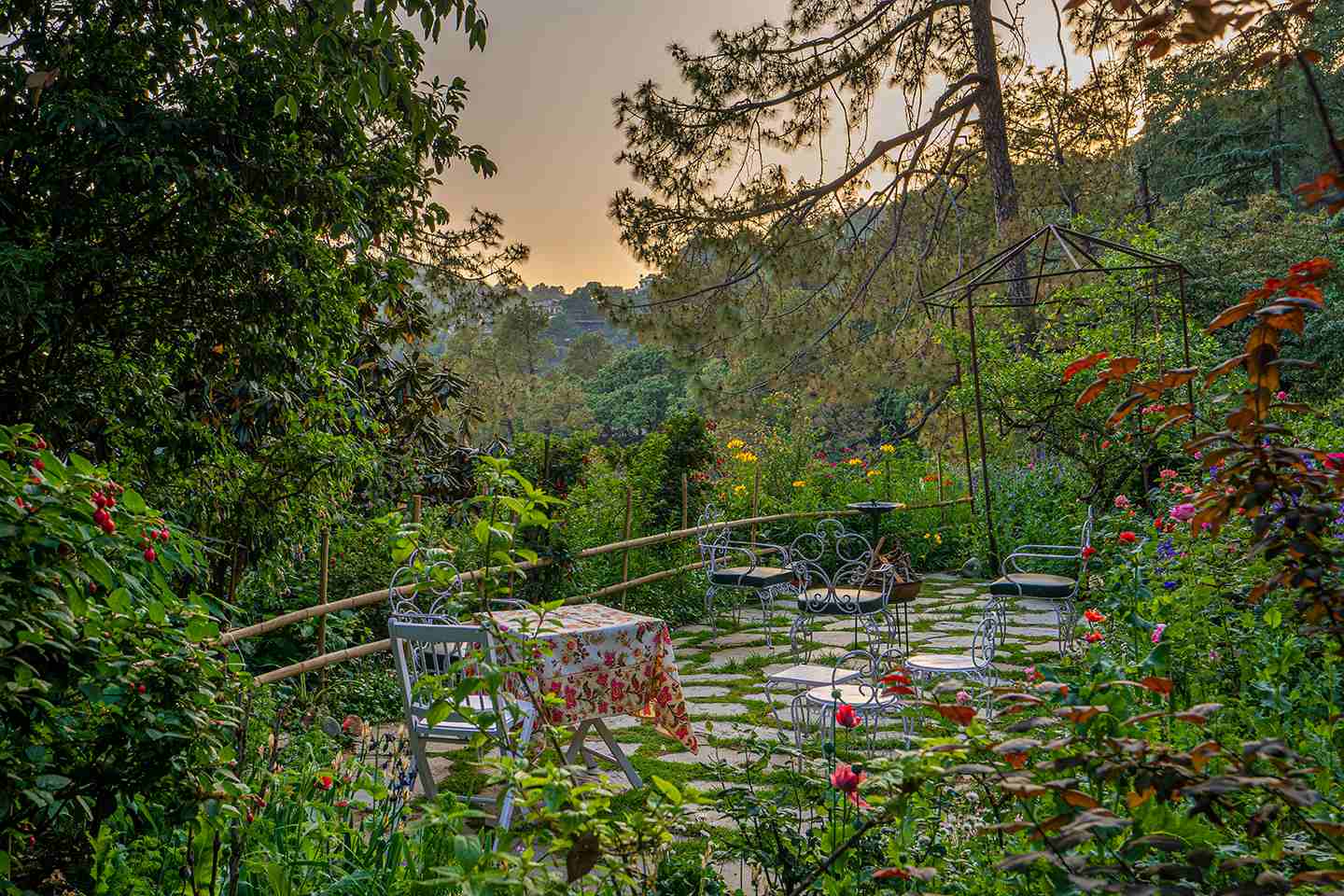 No longer a 'white elephant'
"This was my ancestral home," Madhavi points out right at the start of the conversation. "It was made by my great-granduncle after he bought the land in the 1890s."
The design, she adds, is an adaptation from an English architectural book by R A 'Bungalow' Briggs, a copy of which is still in the house.
As the home passed hands through the generations, in 2010 it fell into the possession of Madhavi's grand-aunt. As she did not have any children, it passed on to Madhavi's mother from her, and then to Madhavi herself.
Having spent a major part of her professional life in Delhi, where she would organise tours and work with conservation architects, Madhavi was excited at now having her very own passion project.
In 2010, she quit her corporate job, moved to Shimla from Delhi, and took a leap of faith to work on the ancestral property. Her first impression of it was not what she had expected. The land was encroached and unkempt.
This did not sit well with her. "There were so many memories I had growing up here. I did not want the house to be a white elephant" — an otherwise expensive or troublesome possession that the owner may not be able to get rid of — "so I decided to turn the situation around and start a sustainable venture."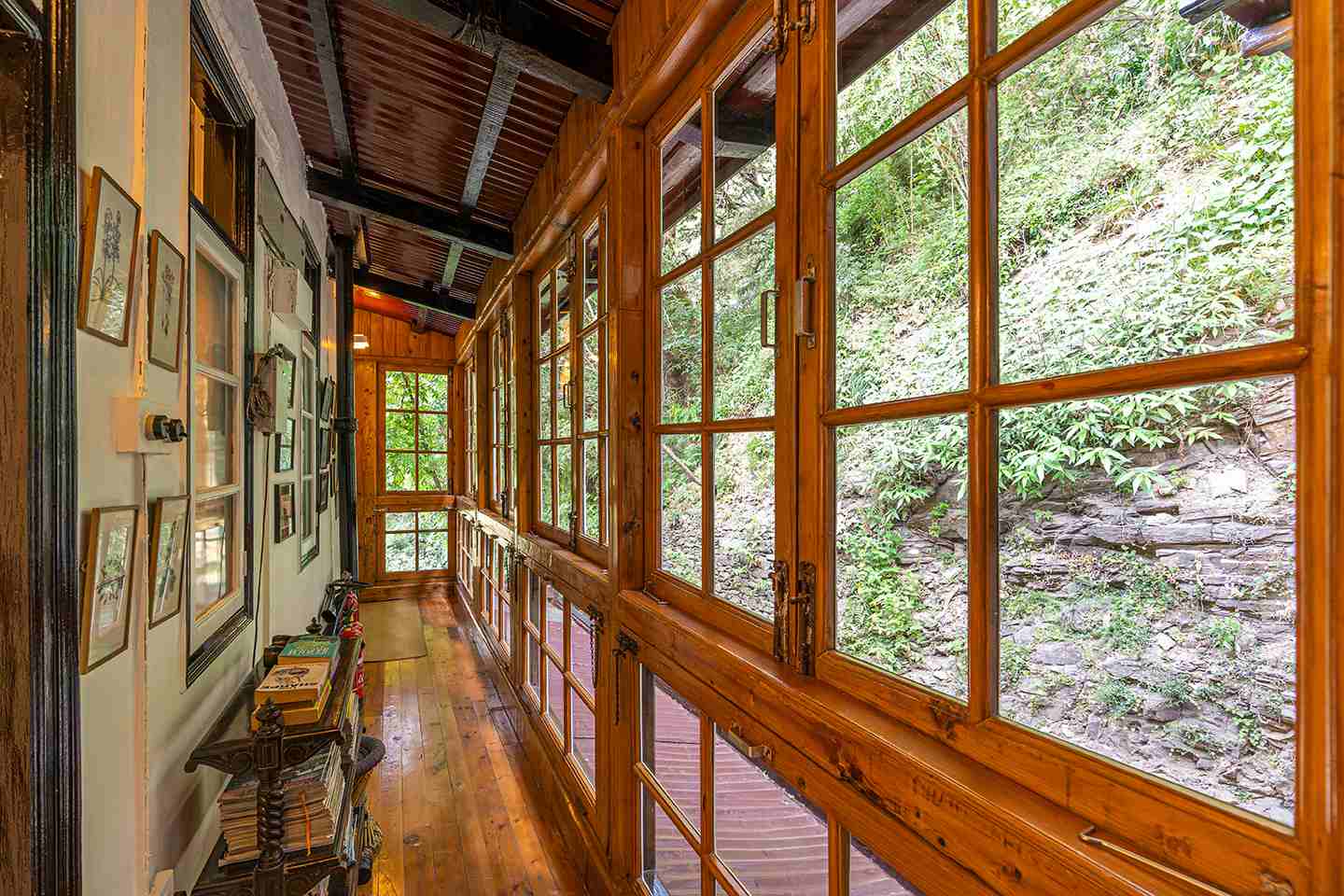 There was more to the process than simply building a business from the ground up, shares Madhavi. It was also about breathing life back into a place she had once called 'home'. So, after a series of renovations and revamping, in 2012, Sunnymead opened its doors to its first guests of the season.
And Madhavi could be seen bustling around ensuring everyone was having a great time.
She recalls how right from the word 'go', she was reluctant to work with travel agents. "I was keen that the guests who come here do so because they are familiar with what our home is like; because they have heard it through word of mouth."
Another no-brainer is the 'no cement' policy she has within the home.
Ancient architecture infused in modern settings
When Madhavi decided to convert Sunnymead from the dilapidated estate it was becoming to a flourishing homestay, she realised a major part of the work would be in renovating the structure.
So, she began looking for workmen who still practised dhajji architecture, the style with which the original house had been built. "I was clear there would be no cement or steel in the house. But while I searched for masons who still did dhajji mud plaster work, it was seemingly impossible to find them."
This did not come as a surprise, says Madhavi.
"This traditional architecture is labour intensive. But, I wanted to preserve the architectural integrity."
She is one of the few homestay owners in Shimla to think along those lines.
"Most of the houses in Shimla are not built for the winter. Travellers stay here till October, after which they descend to Lahore or Delhi. These days, to ensure winter bookings, a lot of homes in the town are being cemented but also being wrecked in the process."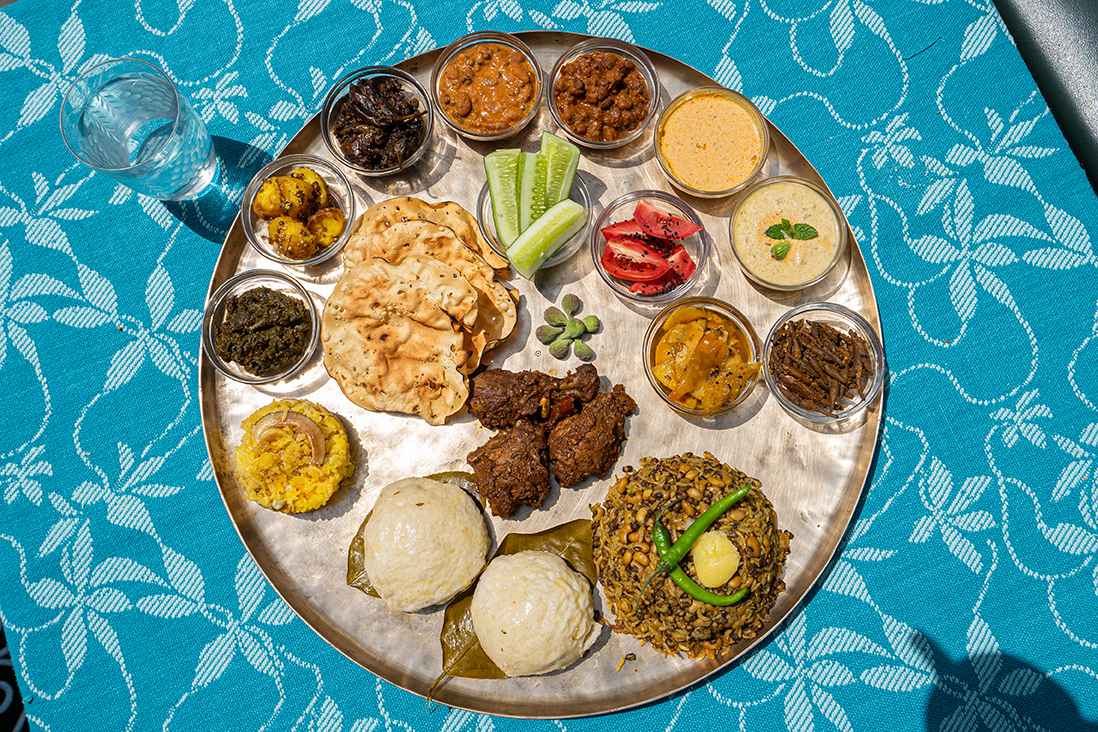 This is because these homes are not meant to be cemented. Explaining this, Madhavi says, "The house built with dhajji architecture is not a rigid structure. It does not have any nails. Instead, the wooden pillars and beams have grooves where wooden slabs are inserted. There is plaster work inside and outside comprising clay, cow dung and pine needles."
The lack of nails renders the structure flexible to move along with vertical and lateral movements in the Earth's crust. This is an important quality for construction in seismic zones. "When cement is infused, the house loses its functionality. It can't move anymore."
A whiff of sustainability in every nook
Sharing details about the interiors of the home, Madhavi says, "The furniture has all been retained from the original home."
She adds that the wood she required during the renovation came from old wood from dismembered colonial structures. "We avoided cutting down any trees for the purpose. The fireplaces burn a mix of eco-friendly bamboo briquettes, dead wood and pine cones collected round the year."
Madhavi can often be found in the kitchen garden, her very own "happy space" from where 60 per cent of the produce is sourced. "We grow wild greens, herbs, artichokes, asparagus, leeks, parsley, rosemary, oregano, fennel, beans and legumes, and nourish the land with compost made from biodegradable waste," she says.
At Sunnymead, a deep love for the environment is rooted in every activity. Through their rainwater harvesting project, they collect "300,000 litres of rainwater", which is then used in the toilets, kitchen and the fields. "We also recycle greywater," Madhavi says, at the same time joking about how her plans to install solar panels are always interrupted by the monkeys in the area.
As I hear the patter of the rain through the phone, Madhavi says, "I think the monsoons are here." While I can imagine the people of Himachal praying that their houses remain secure this year, Madhavi's next words confirm what I am thinking. "Sunnymead will be safe. The dhajji will protect it."
Edited by Divya Sethu
We bring stories straight from the heart of India, to inspire millions and create a wave of impact. Our positive movement is growing bigger everyday, and we would love for you to join it.
Please contribute whatever you can, every little penny helps our team in bringing you more stories that support dreams and spread hope.