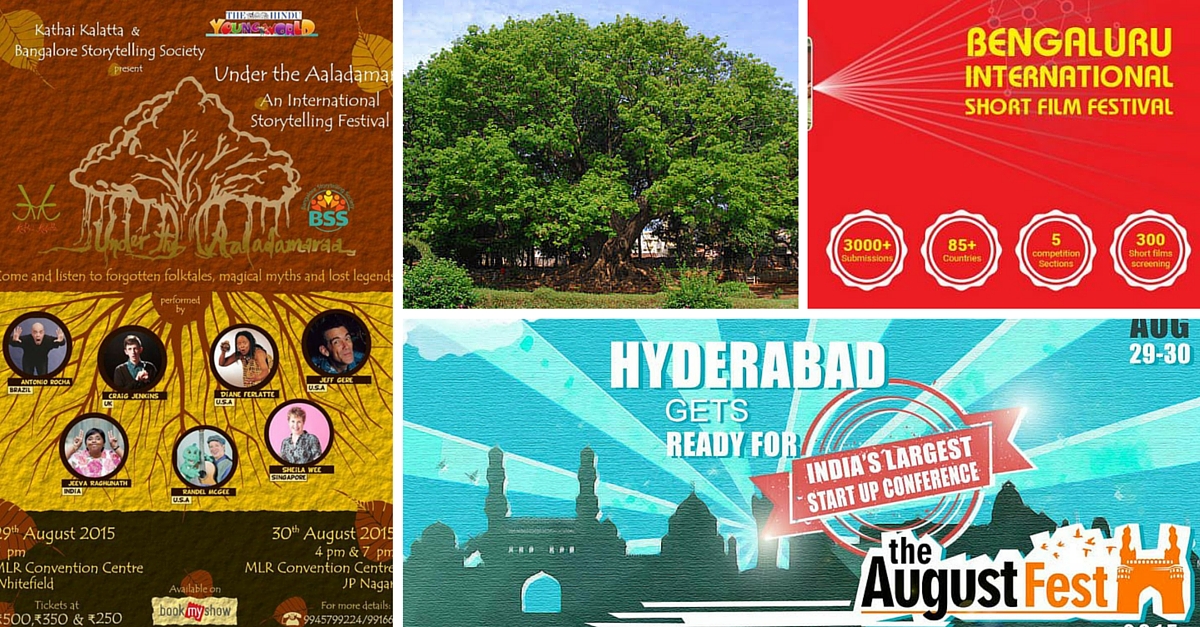 Storytelling festival, Bangalore International Short Film Festival, Tree Parichay and much more to look forward to this week. Here are 5 events you should not miss.
1. Under the Aladamarra : International Storytelling Festival – Bengaluru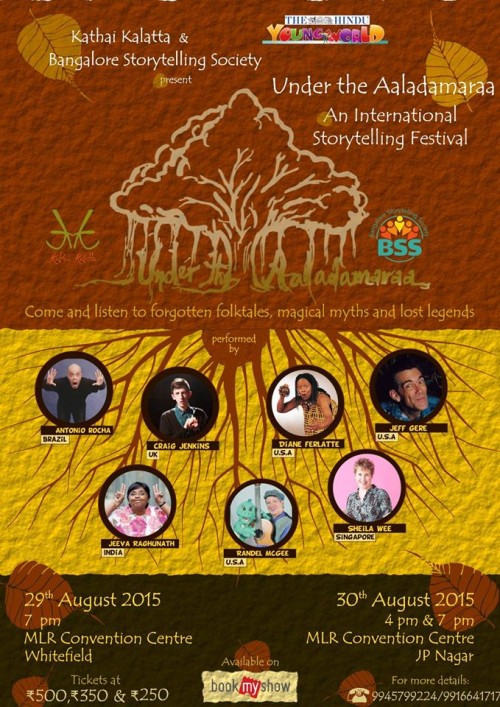 Bangalore Storytelling Society in association with Kathai Kalatta presents the Bangalore Chapter of our Storytelling Festival titled, "Under The Aaladamaraa"
With 7 International Storytellers across 3 venues with a mix of Sessions , workshops and performances across 3 days , the largest Storytelling festival is for schools , colleges , families , children and adults of all age groups. Anyone whose interested in the art of Oral Storytelling. More details.
When: 30th August
Where: Mlr convention center JP nagar, Brigade Millennium, 7th Phase J.P. Nagar, Bangalore
2. Dastkar Desert Crafts' Bazaar – Delhi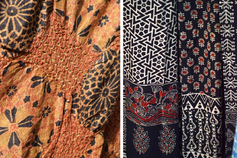 Dastkar presents the second edition of DESERT CRAFTS – A vibrant celebration of traditional crafts and the cultural exuberance of Rajasthan and Gujarat.
Hand-woven woolen stoles and home linen by the Vankar weavers from Kutch, Gujarat vie with the traditional cotton weavers from Rajasthan. The ancient block-printing techniques of Ajrakh & Dabu are given a contemporary twist by craftsmen-designers. Delicate patchwork & applique' form a maze of motifs and make for beautifully embellished garments & decoratives. The languishing textile craft of Tangaliya is being revived in Gujarat to remind us of the skilled craftsmanship. More details.
When: 20th to 31st August
Where: Nature Bazaar, Kisan Haat, Andheri Modh, New Delhi
3. Bengaluru International Short Film Festival – Bengaluru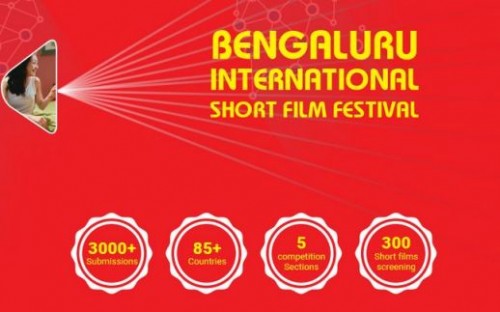 In its fourth year, BISFF has established itself as a unique audience experience that premieres the best short films in a competition and showcases shorts by past masters. Additionally, the festival offers hands-on filmmaking workshops and features panels with thought leaders in the industry. Suchitra hopes that BISFF will enable young filmmakers to learn from masters, collaborate with other creators, and offer the film loving public a visual treat like none other. More details.
When: 28th to 30th August
Where: Suchitra Film Society, Banashankari
4. Tree Parichay – Bengaluru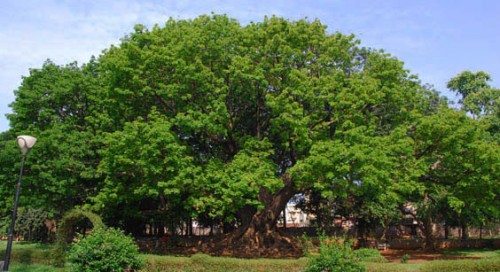 This tree walk will be led by S Karthikeyan, Chief Naturalist at Jungle Lodges and Resorts, and author of the popular book, Discover Avenue Trees: A Pocket Guide. Karthik will introduce the participants to some of the lovely trees in Lalbagh and talk about their life history, while also touching upon some of the other living things they support and many other interesting things connected with them! More details.
When: 30th August
Where: Lalbagh, Bengaluru
5. The August Fest – Hyderabad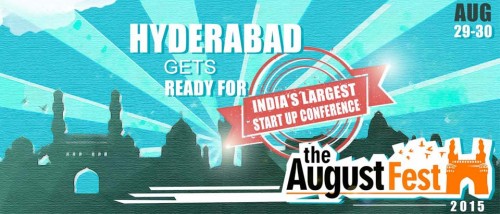 The August Fest is now into its 3rd edition and is India's largest start-up conference that celebrates arts and entrepreneurship! This year, The August Fest is gearing up to raise the bar in India by building their own International Start-Up Conference, which is on par with its global counterparts. For the first time in India, a conference will host the whos who of the Indian start-up scene and some remarkable people from Asia, Middle East, Europe and America! More details.
When: 29th August
Where: JRC Convention Centre, Next to Whisper Valley, Narne Road, Jubilee Hills, Hyderabad
Like this story? Or have something to share? Write to us: contact@thebetterindia.com, or connect with us on Facebook and Twitter (@thebetterindia).