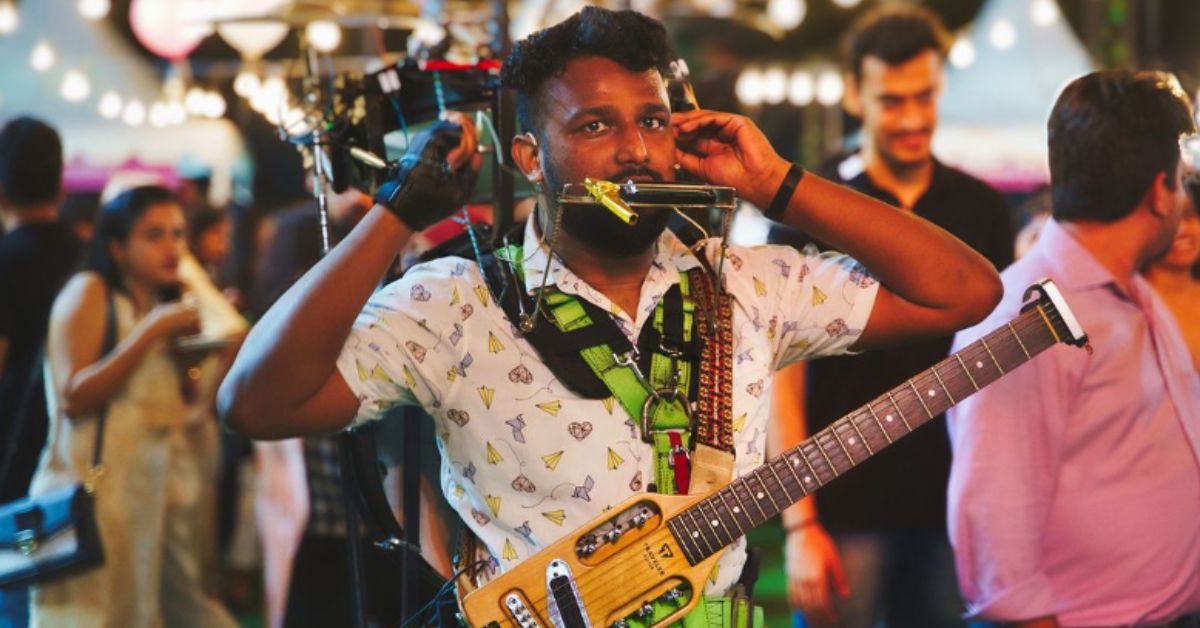 Mumbai's Gladson Peter, more popularly known as the 'One Man Band', overcame depression and lung problems to become a musician. Today, he can sing and play 14 instruments at the same time.
Having never been a part of a musical group, Gladson Peter decided to be his own band!
Today, he calls himself a 'One Man Band' and entertains thousands of people worldwide by singing and playing 14 instruments simultaneously.
Born in Tirunelveli, Gladson's affection for music was unmistakable even at the tender age of three, as he began tinkering with a toy keyboard. Over time, his love for music, particularly for rhythm, slowly blossomed.
Though he did not have any formal training in music, the talented musician was always involved in church choirs while pursuing his studies.
"My dad was my first and only teacher. He taught me how to play the guitar and keyboard when I was a kid…it's my curiosity, interest and God-given talent that made me the musician that I am," he said in an interview with the Firstpost.
In his early twenties, he was diagnosed with pleural effusion, resulting in the formation of two holes in his lungs, causing a loss of 40 percent of his lung functionality.
But despite being confined to bed for more than a year, he overcame thoughts of suicide and depression and dedicated himself to his aspiration of becoming a musician. This determination led to the "One Man Band" project, which is a skill that he claims only a few people have worldwide.
"I have done more than 2,000 shows in the span of three years and have extensively travelled not only in India but also in other countries, such as China and UAE," says Gladson, who can play around 45 musical instruments now.
Edited by Divya Sethu