In a bustling metropolis like Delhi, most of us get used to living with slums around us. They form an important part of our daily lives by supplying maids, drivers
In a bustling metropolis like Delhi, most of us get used to living with slums around us. They form an important part of our daily lives by supplying maids, drivers , cooks to our homes.
But not many of us have had the time and the inclination to look into their lives especially their children.
Project Why is one non profit that has been working relentlessly to provide education support and skill enhancement for slum children and their families. The organization started in 2000 and in a short span of time has made a considerable impact in the lives of hundreds of slum children.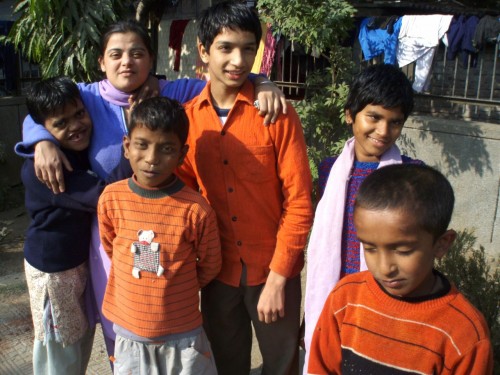 Here's an interview with Anouradha Bakshi, the founder of Project Why.
What was the inspiration behind starting Project Why ?
There have been various inspirations in fact. My parents always painted a very positive image of India and instilled in me a love for the land. I felt I owed something back to the society for the very privileged life I led. A visit to my ancestral village in Bihar made me realise what I could have been had my ancestors not migrated from there. Then there was my encounter with Manu, a street beggar  – an encounter that made me promise to myself: to give Manu a home. The first step to Manu's home was to set up Project Why in the street where he was born.
Q : What were the initial hurdles faced by Project Why when you approached slum dwellers in Delhi ?
Not many as it was the slum dwellers who approached us to teach English to their children and were very welcoming and supportive. True there were some elements who felt that we had come with ulterior motives: to evangelise (because of my short hair!) but they soon went quiet. It was the local politicos who were against our work as we were disturbing the social structure – you see all Project Why staff are from the slum and hence we were empowering people – something which perhaps politicians do not want! So we had our share of smear campaigns and were even taken to the labour court. But we held on.
Q : What has been the socio-economic impact of Project Why. Any particular incident that pushes you everyday to take it forward ?
Our main mission was to try and arrest drop out rates and ensure that children learned and performed well. Over the years all our children have passed their examinations and cleared their Boards with good marks. Today many of our alumni are gainfully employed and have broken the cycle of poverty in which they were born.
We created about 40 jobs for people who were earlier considered unemployable. As we felt that every 'Why' that came our way needed to be answered we never turned anyone away and managed to sponsor 18 open heart surgeries.
We saved two children who had third degree burns, and today they are studying in a boarding school with 6 other Project Why kids. All these children come from deprived homes and would have been forced into child labur. Today they are toppers in their schools.
Every day is a challenge which has its reward and there is no looking back.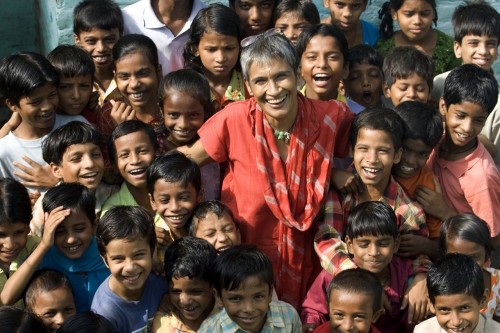 Q : What is your take on the work being done by the government in this area? Any policy recommendations you have ?
The state of education in our capital city is  abysmal.. I mean state run education. I wish all government schools could be run like central schools, thus every child would have the possibility of changing his or her future. Every child has the right to quality education … it is for the government to ensure this.
Q : Future plans for Project Why ?
Project why is run on individual donations and hence is very fragile . We are now trying to see how to make it sustainable. We are looking into setting up Planet Why which would be a green guest house – the proceeds of which would run our programmes. We have bought land and are now looking for funds to build.
To support Project Why get in touch with them at http://projectwhy.org
Their blog : http://projectwhy.blogspot.com/
We bring stories straight from the heart of India, to inspire millions and create a wave of impact. Our positive movement is growing bigger everyday, and we would love for you to join it.
Please contribute whatever you can, every little penny helps our team in bringing you more stories that support dreams and spread hope.
Tell Us More