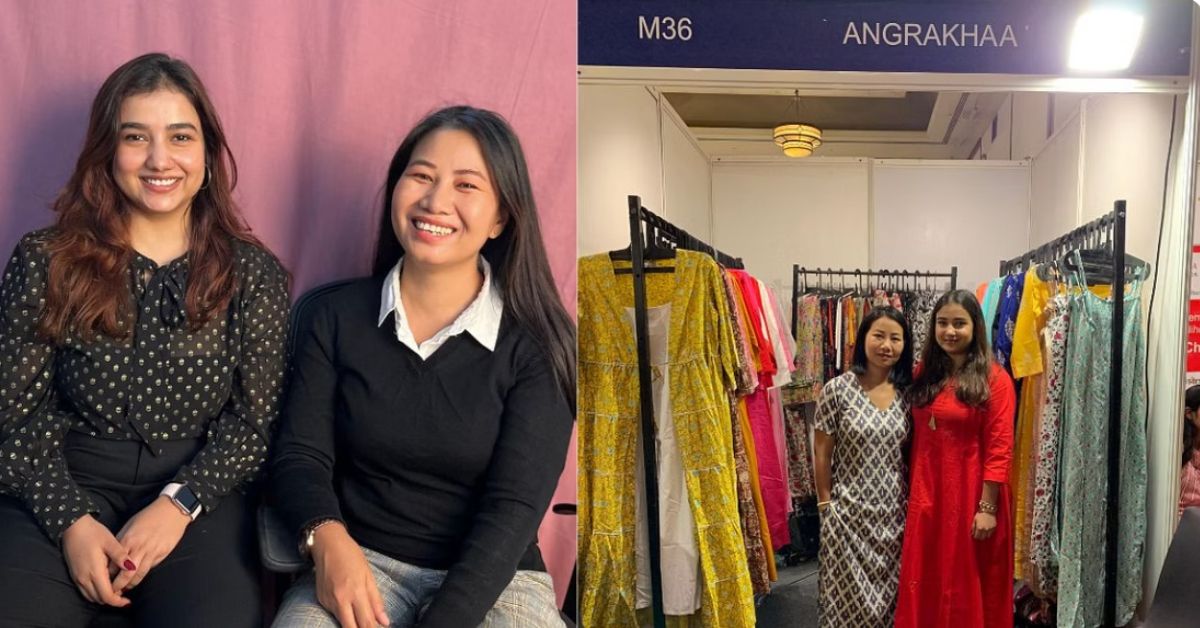 Delhi's Vishakha Bhaskkar and Manipur's Asana Riamei launched Angrakhaa, a size-inclusive fashion clothing brand to honour people's individualities and varied body sizes.
In India, plus-size people face humiliation from their own families, acquaintances, and strangers every day. But this is not limited to just individuals. Even the fashion industry discriminates against those who do not fit into the 'standard' size range by charging a fat tax.
"The fat tax is pretty prevalent in the country. There is a differential pricing for the clothes you order. If your size is anywhere between XXS and XL, the clothing is available at a lower price. Whereas for anything beyond XXL, say 5XL, you will be charged extra for the same product," Delhi's Vishakha Bhaskkar tells The Better India.
Reinforcing Vishakha's opinion, Manipur's Asana Riamei, who has worked as a fashion merchandiser for nearly 14 years, says, "I noticed that Indian brands charge around 25 percent more from customers who are XXL and above to make the pieces. There was a gap that needed to be filled up."
With a common purpose, the duo launched a size-inclusive brand 'Angrakhaa' in 2018. Angrakhaa in Sanskrit means "protector of your body". Calling out body shaming and fat tax, the brand makes and sells trendy clothes for people of all sizes at the same price. They currently have three primary categories — summer, occasion wear, and Indian.
They have reached over 15,000 customers in India and worldwide, and they had an annual turnover of Rs 2 crore in the last financial year.
Recently, their work was featured on Shark Tank India, and the duo closed the deal with CarDekho CEO and co-founder Amit Jain, who offered them Rs 40 lakh in exchange for 20 percent equity.
To make Angrakhaa a one-stop shop, they soon aim to expand the brand by adding jewellery and men's wear this year.
Watch this video to learn more about their work:
Edited by Pranita Bhat