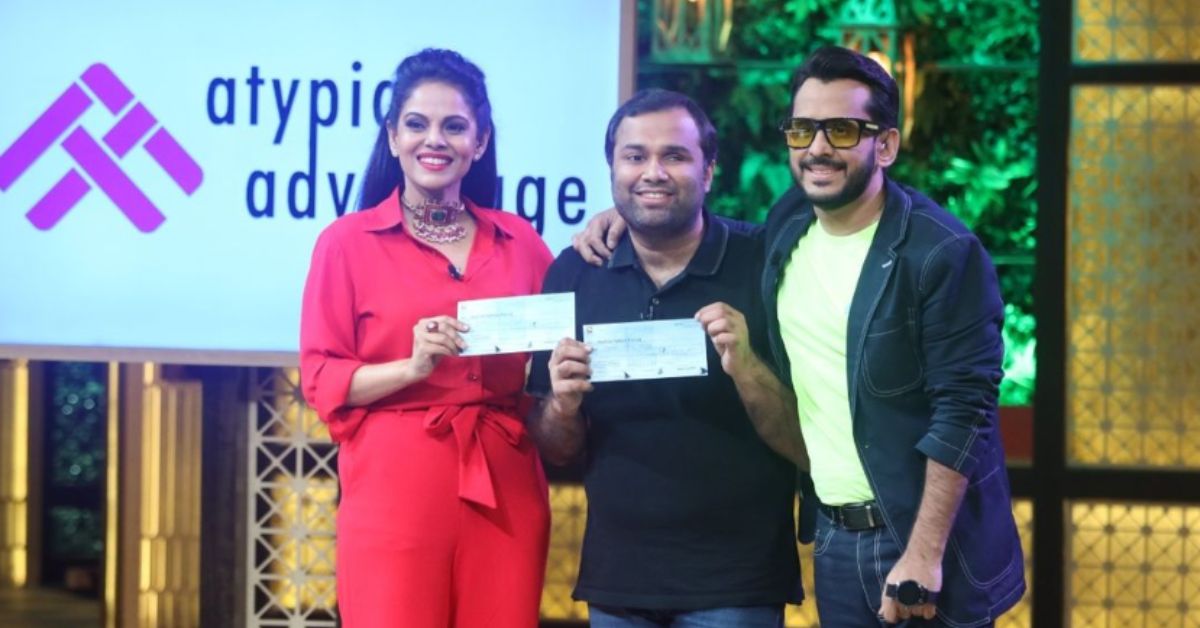 Are you an entrepreneur wondering how to prepare a pitch for Shark Tank India? Vineet Saraiwala, founder of Atypical Advantage, shares his tips and lessons from his own pitch on the show.
Vineet Saraiwala, who lives with a visual impairment, says that people with disabilities are often looked upon with a sympathetic lens, but their abilities are questioned. So when he made it to season 2 of Shark Tank India, this was the narrative he wished to change.
Vineet, who hails from Jamshedpur, runs Atypical Advantage, which claims to be India's largest inclusive employment platform for people with disabilities across India.
Started in 2020, the company has generated livelihood for more than 1,000 persons with disabilities across several sectors including singing, painting, freelancing, he notes. It is shaping up into a naukri.com for persons with disabilities.
Shark Tank India is the Indian franchise of the US reality TV show Shark Tank, where entrepreneurs make a business pitch to a panel of investors, or 'sharks'. On the show, Vineet pitched an offer for Rs 30 lakh for 1 percent equity.
Sharing his Shark Tank experience, Vineet says, "One of the sharks asked me why I looked so happy. People with disabilities are portrayed as sad and depressed. My episode bust these stereotypes. You might develop new stereotypes after watching that episode that people with disabilities are strong, opinionated, full of confidence, and with hard work they can triumph over all adversities. This story is about celebrating inclusion in a very true sense."
In a conversation with The Better India, the 32-year-old shares his learnings from being on the show, alongside tips and mistakes to avoid if you wish to make a pitch to the investors on Shark Tank.
He says, "In order to pitch on Shark Tank, the entrepreneur needs to first understand that Shark Tank is meant for the TV audience. The show is watched by millions of people. Beyond sharks, you are actually pitching to a country. You need to keep this audience in mind."
Nazar nahin nazariya hona chahiye! Witness the inspiring story of #AtypicalAdvantage on Shark Tank India!#SharkTankIndia season 2 streaming now on Sony LIV, also available on Sony Entertainment Television. pic.twitter.com/7fQpOJon0O— Shark Tank India (@sharktankindia) January 10, 2023
1) Practice storytelling
You must be good at storytelling as an entrepreneur. Everyone is different and has different experiences. You need to practise how you need to bring out your life's journey or your story in less than three minutes. It has to be in the most compelling way possible, advises Vineet.
2) Be authentic
Authenticity is very important. As sharks watch multiple pitches, being authentic increases their interest, he opines. "Have fun during your pitch. Be true. Have your intent right. Do not keep it an exercise of stress. Be authentic."
3) Know your numbers
Since you are a founder of a company and leading a business, it is expected that you know each and every number related to your company in detail. At times, pitchers struggle to explain their numbers, which makes the sharks question the founder. Practise those numbers before your pitch, Vineet says.
4) Know your vision and purpose
Before pitching, entrepreneurs need to have clarity on the vision and purpose of their business. Also understand what you can expect 10, 20, 30 years down the line if the business flourishes, says Vineet.
5) Lower the ask
The deal size is important. Asking for a lower amount is always better, says Vineet. The cheque won't increase to more than Rs 2-3 crore. If you look at all the average Shark Tank deals of Season 1, it was roughly Rs 50 lakh. Keep the ask amount low so that you get a deal. The lower it is, the higher the chances of conversion if you want a deal.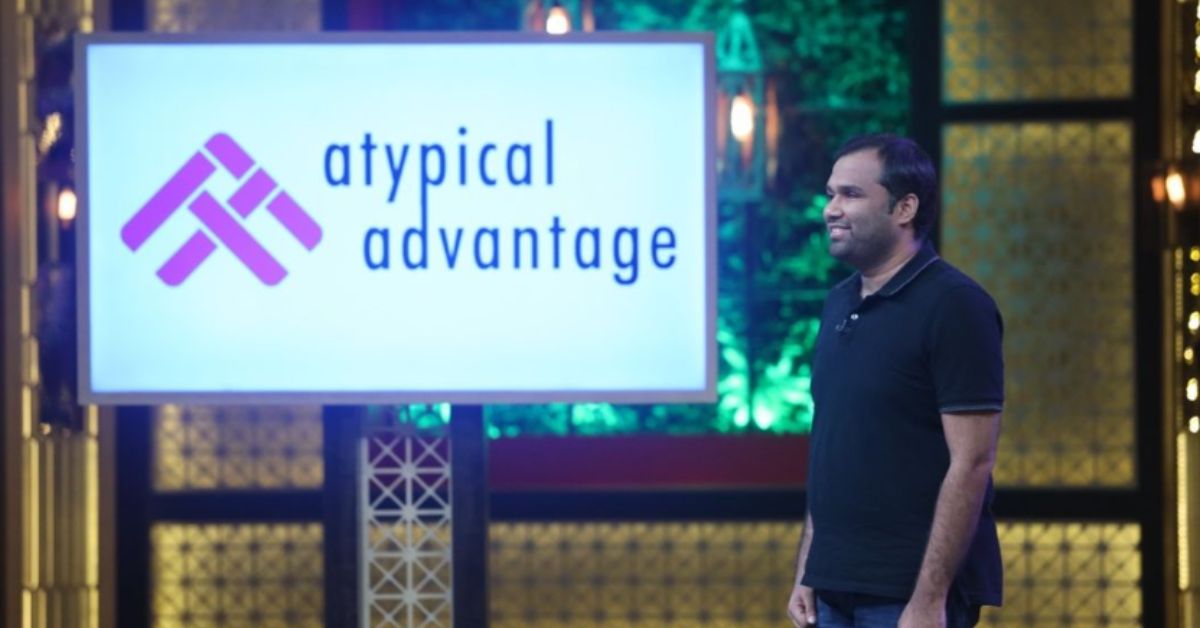 Mistakes to avoid
1) Do not falter
According to Vineet, founders falter during communicating their intent to do business. People do not practise hard on storytelling skills, which could be a reason why they do not make it to the TV round. Vineet advises working on engaging your TV audience.
2) Do not compromise
Many times, founders in their enthusiasm give higher equity to sharks. Don't try to get a deal compromise with too much equity because that might burn you at a later stage, says Vineet. The fundamentals of the company are equally important.
3) Know your sharks
Vineet advises that entrepreneurs must research the sharks that they would like to have on board. Every shark brings out their unique experiences. Study their career trajectory.
Vineet on Shark Tank
Impressed by Vineet's pitch, Aman Gupta and Namita Thapar offered him a deal of Rs 30 lakh for 3 percent equity.
"All the sharks offered us deals on their own terms. You would rarely see offers from all the sharks. And this was probably the first time when two sharks fought over eyeing a piece of the company. I am thankful for the sharks because this is the validation of the work that Atypical Advantage is doing," adds Vineet.
The Atypical Advantage episode of Shark Tank Season 2 aired on January 11.
For more information on Atypical Advantage, you can visit their website.
Edited by Divya Sethu. All images: Atypical Advantage.