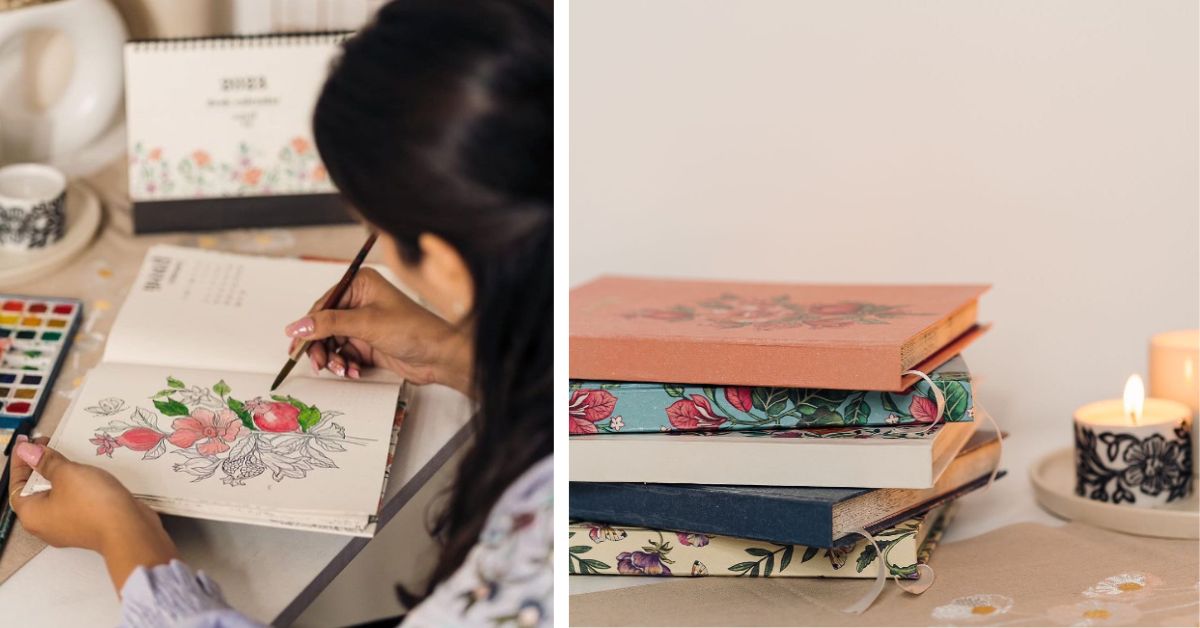 Motivated by the urge to start a sustainable business, Rashi Agarwal started making planners with cotton waste. Today she runs a stationery business and employs over 150 rural artisans.
A peculiar trait in many typical Indian families is that most kids follow their parents' or siblings' footsteps where career choices are concerned. However, Surat-resident Rashi Agarwal did not choose this path. While her twin went to IIT, she had different plans for herself!
After pursuing a degree in architecture, Rashi decided to work towards her dreams. Fuelled by the need to build a business that was environment-friendly and handmade, she started making sustainable planners.
Today she has a stationery business by the name 'Roohani Rang'. Her products are a success on Instagram where she has more than 39,000 followers.
"People called it a hobby, but I knew it was my passion. When I finally launched my sustainable planners made with cotton waste and hand stitched by rural artisans, the same people applauded me," says the 22-year-old.
With her business, she is not only making the world more eco-friendly but is also uplifting rural artisans. She has currently employed 150 artisans to help her make the products.
Besides planners, Rashi also sells diaries, calendars, travel journals, mugs and notebooks — all handcrafted by artisans. She promotes her products by giving traditional art forms, like Madhubani and Warli, a modern twist.
''I can vouch for the fact that I am proud of myself and my business," she says.
You can buy her products from the official website.
(Edited by Pranita Bhat)