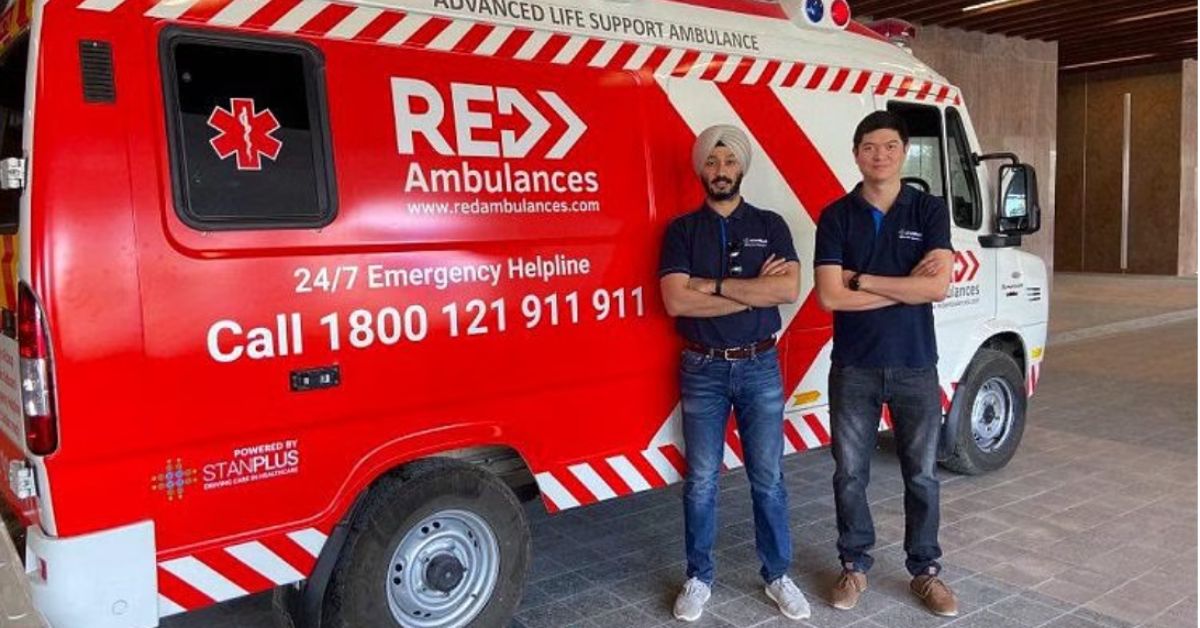 Prabhdeep Singh, CEO and co-founder of StanPlus, has established a seamless medical service network across five cities in India, and they're working on further reducing the response time to eight minutes.
In India, groceries are delivered in 10 minutes, but ambulances take 45 minutes!
To change these horrific statistics, Prabhdeep Singh, along with co-founders Antoine Porson and Jose Leon, started StanPlus, a health tech company that offers ambulance service in 15 minutes.
The health-tech company claims to pick up emergency calls in less than six seconds and get ambulances on the road in under four minutes.
StanPlus ensures a seamless end-to-end emergency medical service network. It is a "full-stack medical assistance" venture which addresses everything from software and hardware to telephony systems, ambulance drivers and paramedics.
Apart from 24*7 ambulance services, they also operate a fleet of 900 Advanced Life Support, where paramedics offer "360-degree emergency care service".
The company offers ambulance services across Hyderabad, Raipur, Bengaluru, Coimbatore, Bhubaneswar, and Visakhapatnam. "We are currently partnered with 50 hospitals across five cities, but our objective is to take it to 500 hospitals over 15 cities in the next 18 months," says CEO and co-founder, Prabhdeep Singh.
The co-founders of StanPlus say that they are building an operating system that, in the event of a medical emergency, patients or their loved ones could contact them directly or through their insurance company, employer, family physician or hospital.
The team has raised $20 million to further reduce response time to eight minutes.
You can contact StanPlus at the 24*7 emergency helpline 1800 121 911 911 or www.redambulances.com
(Edited by Pranita Bhat.)