An engineer's spontaneous action saved the lives of thousands of villagers in Gujarat, when a dam started overflowing because of heavy rains. He manually sealed the breach in the dam's protection wall along with the villagers. Here's more.
As a result of heavy (338 mm) rainfall in Gondal taluka of Rajkot district in Gujarat, a dam started overflowing on June 24th, threatening the lives of hundreds of people in the nearby Padvala and Charkhadi villages.
It was because of the prompt action taken by an engineer Harshad Bhimani, that the lives of thousands of villagers was saved. These villages are located downstream of Vekri dam over Bhadar river.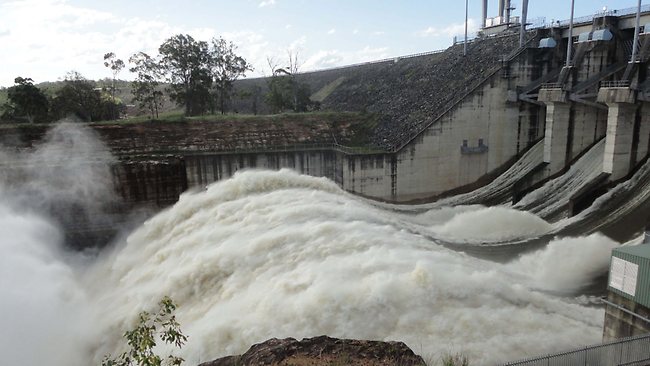 Photo for representation purpose only. Source: 
www.couriermail.com.au
As the dam started overflowing, the officials on the site noticed a breach on the protection wall and informed Bhimani about the same. He had just 30 minutes to vacate the two villages, otherwise they would have been completely washed away by the overflowing water.
On reaching the site he saw that the earthen protection had already collapsed and water had started seeping in through the cracks. Without wasting any time, he started thinking about the possible solutions to stop the water from breaking the protection wall.
He soon came up with the idea of using cement to seal the breach in the wall and ordered cement bags from a nearby factory.
His command was soon executed and he received 465 bags of cement in just 20 minutes. All the villagers and local labourers joined Bhimani as he started placing these cement bags along with boulders in front of the breach to stop the water from flowing outside the wall.
Bhimani and his team didn't have the time to open the cement bags, so they just started throwing them into the breach. It took them three long hours to seal the breach, but the water had stopped seeping in and the village was safe.
If Bhimani had not taken a quick decision, over 5,000 villagers would have lost their lives. But all is well that ends well and the villagers can't thank this engineer enough for his incredible support.
Source: TOI
Like this story? Or have something to share? Write to us: contact@thebetterindia.com, or connect with us on Facebook and Twitter (@thebetterindia).