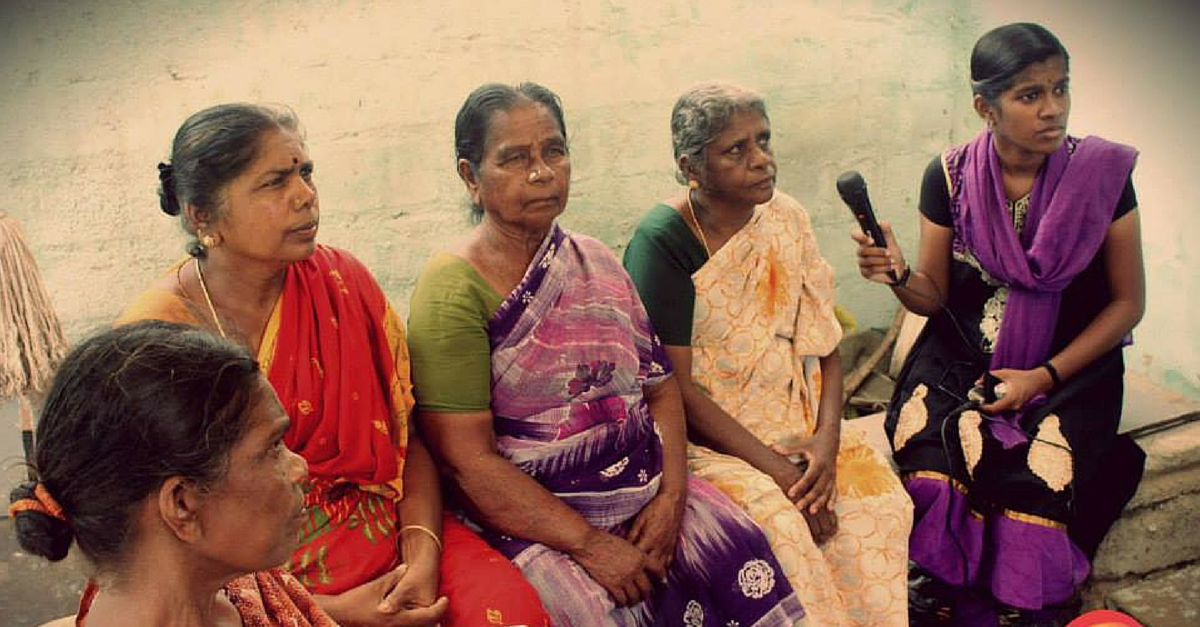 Community Radio empowers rural people to discuss rights, freedoms, policies, laws, accountability, governance, and a host of other things. Community Radio can usher in change at the deepest level. Here's how one organization is harnessing the power of community radio across the country.
Community Radio empowers rural people to discuss rights, freedoms, policies, laws, accountability, governance, and a host of other things. Community Radio can usher in change at the deepest level. Here's how one organization is harnessing the power of community radio across the country.
Maya Devi, pradhan (village head), from Kanpur Dehat, Uttar Pradesh, is slowly emerging out of her husband's shadow after nearly ten years in office. She recounts how in her first term as gram pradhan, her husband attended all the meetings on her behalf. She was asked to sign on documents and had no voice in any matter concerning the village. She remembers a particularly instructive incident when the panchayat secretary, together with her husband, asked her to sign on blank cheques. She remembers thinking that this was not legal, that maybe they were doing something wrong. Later, she found out that they had embezzled panchayat money. She decided never again to sign on any blank documents and to give her consent only after she had read the papers. Over the years, she grew both in experience and in confidence through her membership in the women's self-help group. As a testament to this newfound confidence and power, on the 3rd of July 2015, Maya, together with other women of Sambharpur, filed a formal FIR against the open gambling that happens in the streets of her village. – As shared by Ideosync Media Combine, on their Facebook page.
Today, Maya Devi is collaborating with the local community radio station, Waqt Ki Awaaz, under the FREE/DEM initiative supported by Ideosync Media Combine.

Waqt ki Awaaz will produce a radio program series titled 'Pardhaanin Bhauji' to discuss the panchayati raj system and women's participation in local governance.
The Importance of Community Radio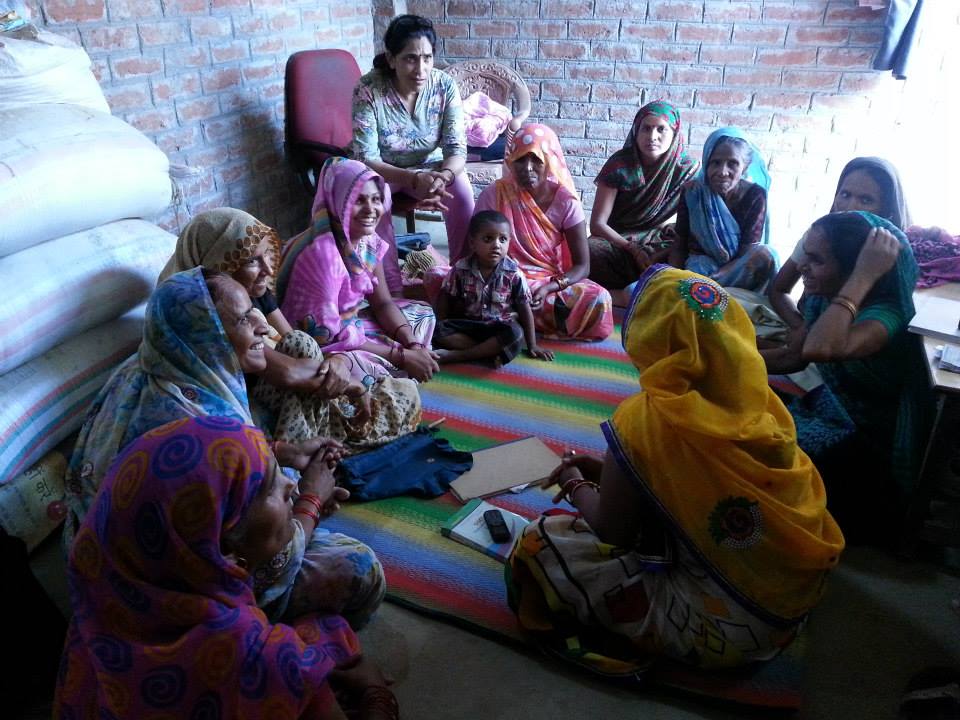 Ideosync Media Combine is a communication for social change (C4SC) organization based in the National Capital Region. Its mission is to blend innovative communication methodologies with the work of various social change initiatives in India. For this, the organization makes brilliant use of Community Radio (CR), thereby empowering numerous communities with the strength of media, communication and information sharing skills, and the required infrastructure – such as building the radio acoustics with reusable material available in the community so as to make it low cost.
Explaining how the work with CRs began in the first place, Venu Arora, Executive Director at Ideosync, says: "We, as an organisation, always wondered why the tools for creating knowledge and communication were not owned by the communities themselves. And about a decade ago, it also began to worry us that media is largely owned by corporates. Till the proliferation of the internet, and even now, if you look at it, there are only certain people who have a voice. That's where our thinking around community radios and the importance of enabling communities to own and run their own radio stations came from. In early 2000, our work therefore began with a lot of capacity building within the communities. So we would train the interested local people in partnership with local organizations to record voices, to understand what it is that they want to say, to enter into engagement programs within their communities, etc. We also did trainings on technology innovations in order to make setting-up of radio stations low cost."
In this way, the organization helped communities realise that they can do radio themselves and it is not something that is limited to the domain of experts. Or something which will be limited because of financial resources. They enabled these rural folk with knowledge about how they could, for example, make the acoustics for the station less costly with the help of simple things like bamboo matting and egg trays (among many other things).
In 2012, community radio in India completed a decade of existence. Currently, there are 183 operational stations in the country.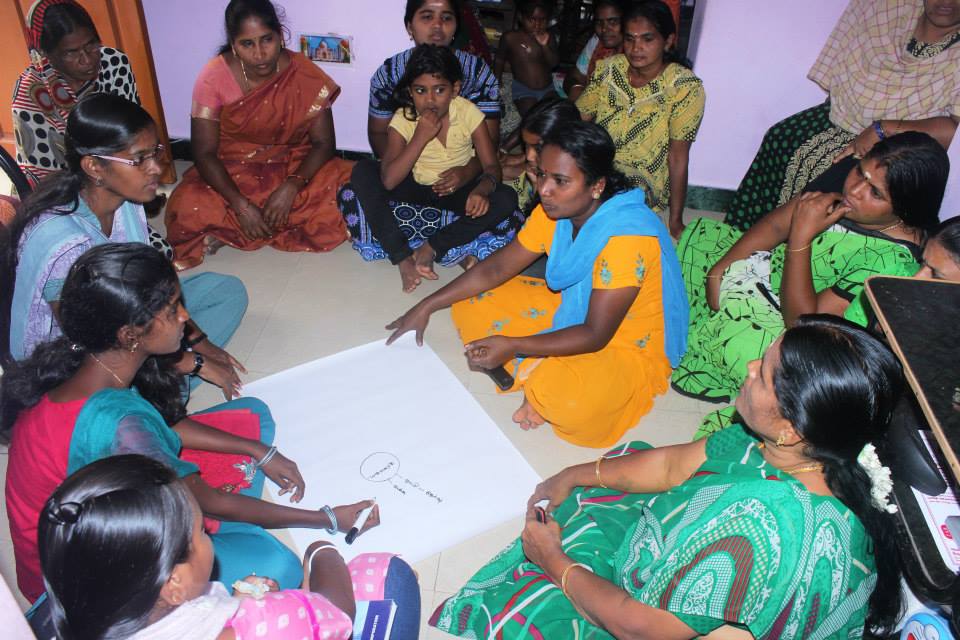 However, even after such a long time, and because of their intensive work closely within the communities, the team at Ideosync realised that the basic purpose behind all of this – to help communities talk about their rights, freedoms, policies, laws, accountability, governance, etc. – was not happening to a very large extent. While change was coming in some places, it was not happening at a very large scale so that most people could take advantage of radio in a way that would impact their lives. As Venu puts it, "It was mostly about information provision, and less in terms of creating a discourse, a dialogue or about asking questions. It was then that we began thinking of how we could do this differently, and that's how FREE/DEM was started."
What is FREE/DEM?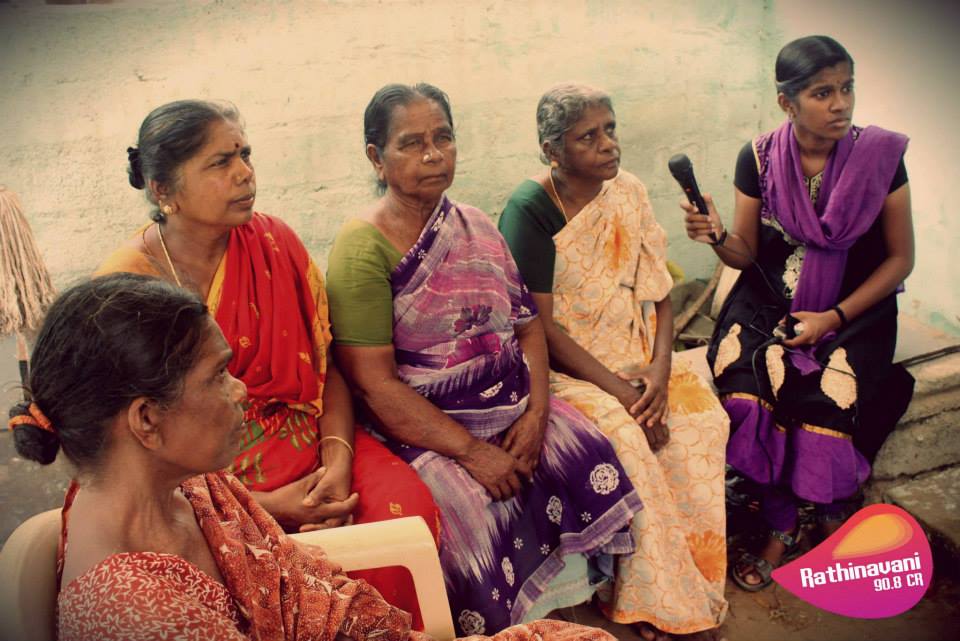 FREE/DEM is an initiative to work with CR stations across India to discuss and talk about democracy, citizenship, transparency, accountability, and more. Over the past eight months, the organization has brought together more the 100 community radio practitioners from over 65 stations around India to train them on how these issues can be addressed with the help of radio. In these training programs, the CR reporters got a chance to learn from organisations such as Mazdoor Kisan Shakti Sangathan (MKSS); Satark Nagrik Sangathan, Society for Social Audit, Accountability and Transparency (SSAAT); and Association for Democratic Reforms (ADR).
Here is a simple example that provides some understanding of the project: Trained CR reporters are now engaging in innovative participatory research tools like problem trees and mind maps to find out why widows in their communities are not receiving their pensions. Or why the woman sarpanch is never seen at the Gram Sabha.
Once they complete their research, the reporters whose program proposals have been approved under FREE/DEM, will host various program series that discuss these issues, one problem at a time, by raising some very crucial and honest questions.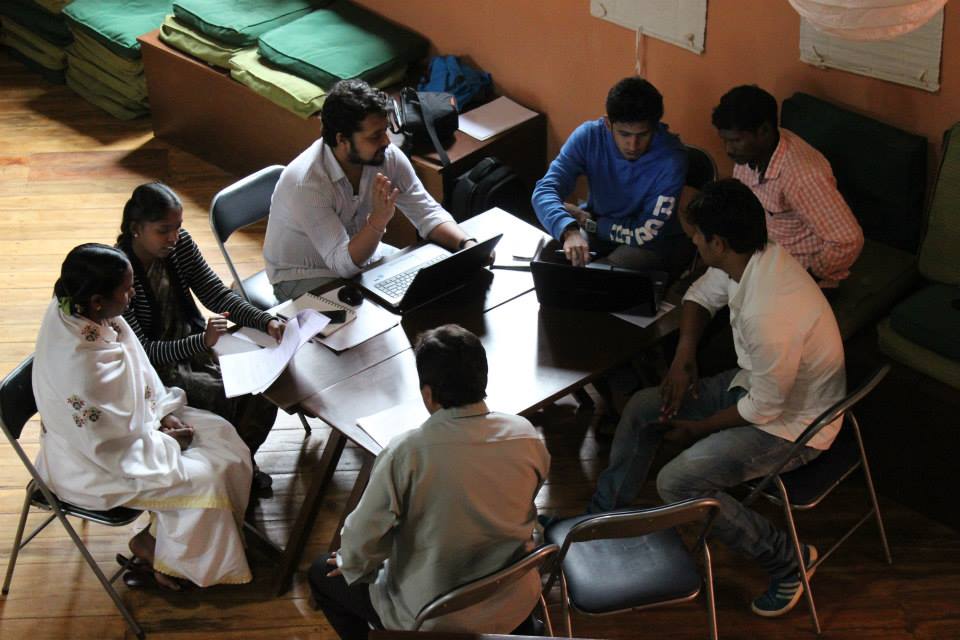 Some of these programs include:
• 'Pardhaanin Bhauji' in Kanpur, Uttar Pradesh to discuss the panchayati raj system and women's participation in local governance.
• En Naadu- En Urumai in Coimbatore city, Tamil Nadu, to discuss rights and entitlements of migrants living in the slums of Coimbatore city
• 'Sashan Aaple Dwar Pe' – A Maharashtra based program which will talk about bringing governance to people's doorsteps.
• Adhikaryancha Tablavarun from Maharashtra, to discuss the functions of various government offices and officials
"The FREE/DEM project is fairly large. We reached out to almost all CR stations in the country and almost 65 of them actually got back to us for training. The training enabled them to basically look at what is happening around them in a new light. So we did not do something earth shaking, but I think we just renewed the desires that many of these people had in the first place when they started their stations," says Venu proudly.
The impact and power of local media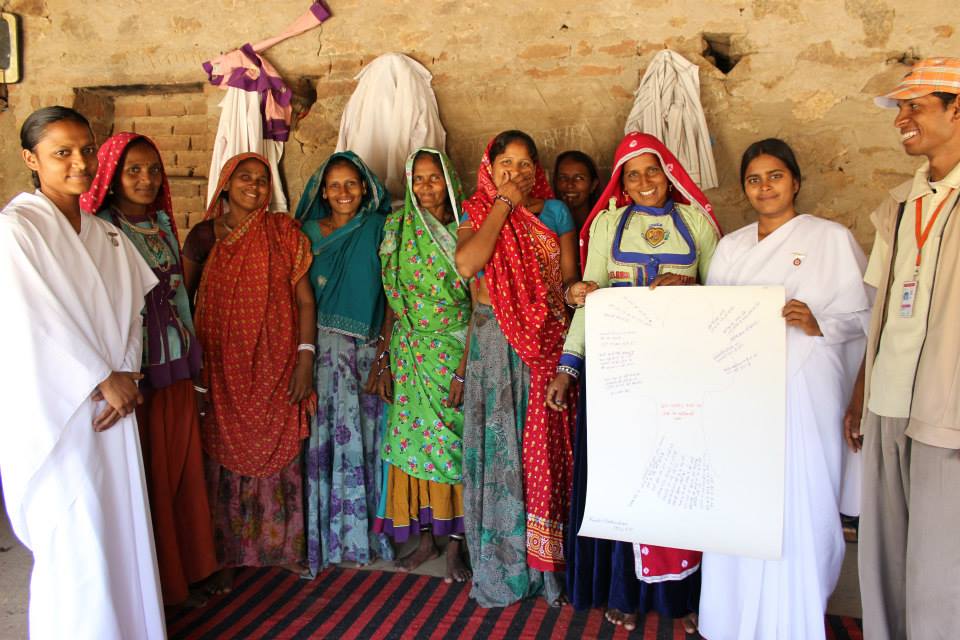 Recently, a CR team was regularly visiting a migrant community in a very marginalised state for the purpose of research. This community was facing a lot of issues like no water supply and lack of electricity, among others. However, on their fourth visit, the team was pleasantly surprised to know that the water supply in the locality had suddenly improved. This was because, by that time, the word had spread that these CR teams are visiting the community.
"When they visited, the women actually told them that even when your project ends, just make sure you visit the community, because we are now getting water throughout the day. This itself proves the power of local media to the community people and teaches them about the essence of accountability at the local level," says a smiling Venu.
This is the impact when the team has not even begun broadcasting, so the magnitude of the end result can only be imagined.
A few quotes from the Community Radio and Sustainability Report of Ideosync, makes this even more evident:
"Earlier (before training), anchors used to ask the callers: Did you have tea? Have you eaten lunch? How is the weather? But now, they ask: Do you have toilets in your village? What kind of farming do you have more of in your village? What about the condition of your crops? How much distance do your children have to travel to get to school? Is there digging going on for roads in your village?" – Community Radio Reporter

Sumit, a radio reporter at Waqt Ki Awaaz, a Community Radio based in UP says, "When we started going and talking to women and community members in the village we realised how little people knew about how their Panchayat works, how the budgets are supposed to be allocated and who decides on local development work. Our program will therefore address these issues and help people understand local self-governance."
To know more about the organization and FREE/DEM, you can visit their website here.
Like this story? Or have something to share? Write to us: contact@thebetterindia.com, or connect with us on Facebook and Twitter (@thebetterindia).