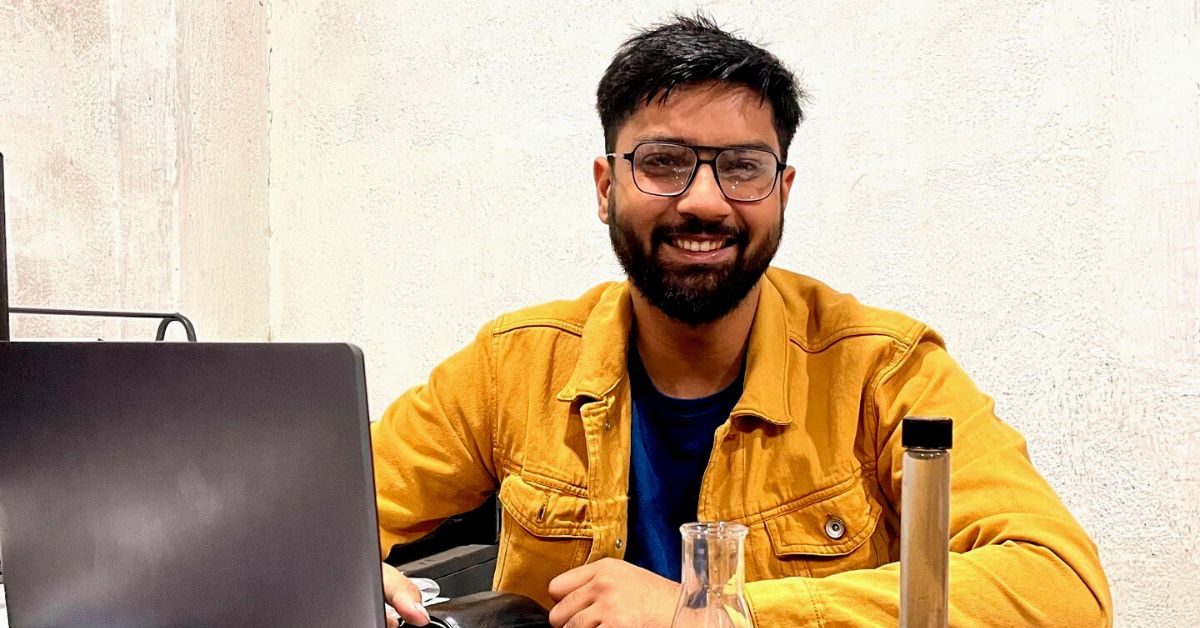 The founder of Bengaluru-based startup Metastable Materials, IIT grad Shubham Vishvakarma has innovated a sustainable technology that can extract valuable elements from dead Lithium-ion batteries.
Research states that as lithium-ion (Li-ion) batteries, which power electric vehicles, smartphones, electrical energy storage systems and laptops, among other devices, reach the end of their life, they become extremely hazardous to the environment and human health. Hence, they need to be either disposed of or recycled in an environmentally-friendly manner. (Image above of Shubham Vishvakarma, founder of Metastable Materials)
India does not currently have a robust policy framework for recycling these batteries. More worryingly, experts also estimate that no more than 5 per cent of lithium-ion batteries are currently undergoing recycling in the country, which puts our populace at risk.
To address this, Metastable Materials, a Bengaluru-based urban mining startup, is pioneering a "first-of-its-kind, chemical-free technology" and system for 'mining' that in a sustainable and eco-friendly manner can extract a wide range of materials from Li-ion batteries.
Metastable's operations are based on the novel 'waste-as-ores' approach for 'urban mining', wherein the startup is committed to 'value creation from waste' by extracting metals out of dead (end-of-life) batteries to fulfil the existing demand for these materials across various industries.
After extraction, the materials can be used to make anything from medicines to industrial products to jet engines, and of course, new batteries. Lithium has been scientifically proven capable in medicinal use cases related to the treatment of certain disorders, while cobalt, on the other hand, is used to make alloys for jet engines because of its high melting point at 1,495 degrees Celsius, which helps the engine withstand an enormous amount of heat.
"Our technology is not even remotely similar to what other players in the market are deploying, i.e. pyrometallurgical or hydrometallurgical processes. Metastable Materials has developed its technology based on a completely different process called 'carbothermal reduction'. The basic differentiating factor between us and our peers in the industry is the governing properties of the batteries," says Shubham Vishvakarma, founder and chief of process engineering at Metastable, speaking to The Better India.
He adds, "While other processes are based on chemical properties, Metastable's technology makes use of the physical properties of the material. The key ingredients required to carry out the process are all available within the batteries already, and hence, the 'chemical-free' nature of the process can be implemented by us."
Going further, he elaborates, "We stand out from the rest as Metastable's process inherently reduces the capital requirements and provides industry-standard efficiency and extraction capabilities with minimal inputs required. Also, we can economically extract up to 90 per cent of all the materials that are present inside a Li-ion battery."
The primary materials extracted at Metastable include copper, cobalt, nickel, lithium and aluminium. Given that these metals are extracted in the standard forms, these are directly tradeable in the open market with the prices being governed by international exchanges such as London Metal Exchange and Shanghai Metals Market. Revenues at Metastable are generated by selling these metals to traders, both in the domestic and international markets.
"The metals extracted from dead Li-ion batteries are as good as the ones mined directly from their respective ores. Once the purity requirements specific to each metal and their industrial use-cases are met, these metals are ready for direct use. We will outsource certain purification processes to vendors who are experts in performing these activities at scale to control costs and focus on the primary goal of safe 'mining' of metals out of the dead batteries," he says.
"Our technology can facilitate a reduction of India's dependence on other countries to import certain metals and build its infrastructure to manufacture Li-ion cells, which it lacks," he adds.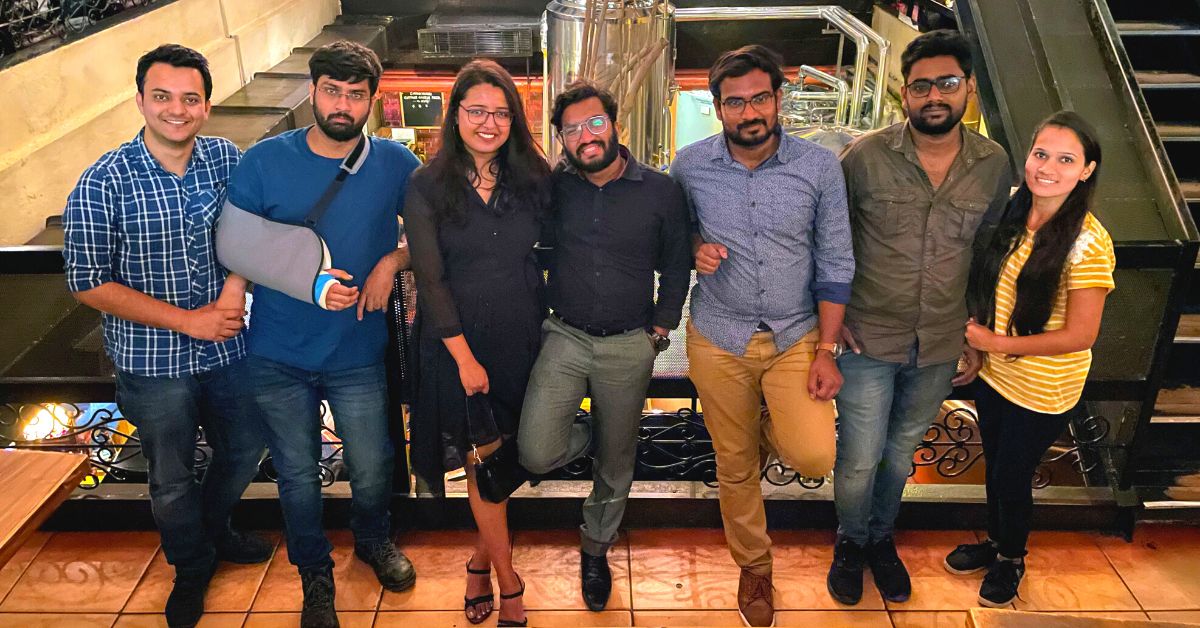 Recycling Li-ion batteries
Born and raised in Baraut town, Uttar Pradesh, Shubham graduated with a degree in metallurgical and materials engineering from the Indian Institute of Technology-Roorkee in 2018.
It was as a research associate at the Extractive Metallurgy Lab of IIT-Roorkee, where he worked on Li-ion battery recycling for the first time. Inspiration for developing his novel Li-ion battery recycling technology came in the form of a college professor, who first challenged him to find a better alternative to the systems available then for treating end-of-life Li-ion batteries.
Motivated by the challenge, Shubham took it upon himself to design environment-friendly and cost-efficient processes from scratch for metal extraction from end-of-life Li-ion batteries, and from then onwards, there was no more looking back.
Over time, he gained invaluable expertise in taking the idea from lab scale to industrial scale in terms of pioneering India's first-of-its-kind, chemical-free technology and system to extract a wide range of materials from lithium-ion batteries in an eco-friendly manner.
"After graduating in 2018, I joined the National Bearing Company, which is part of the CK Birla Group, from where I gained the much-required exposure and experience to industrialise my idea of processing e-waste, starting with Li-ion batteries," says Shubham.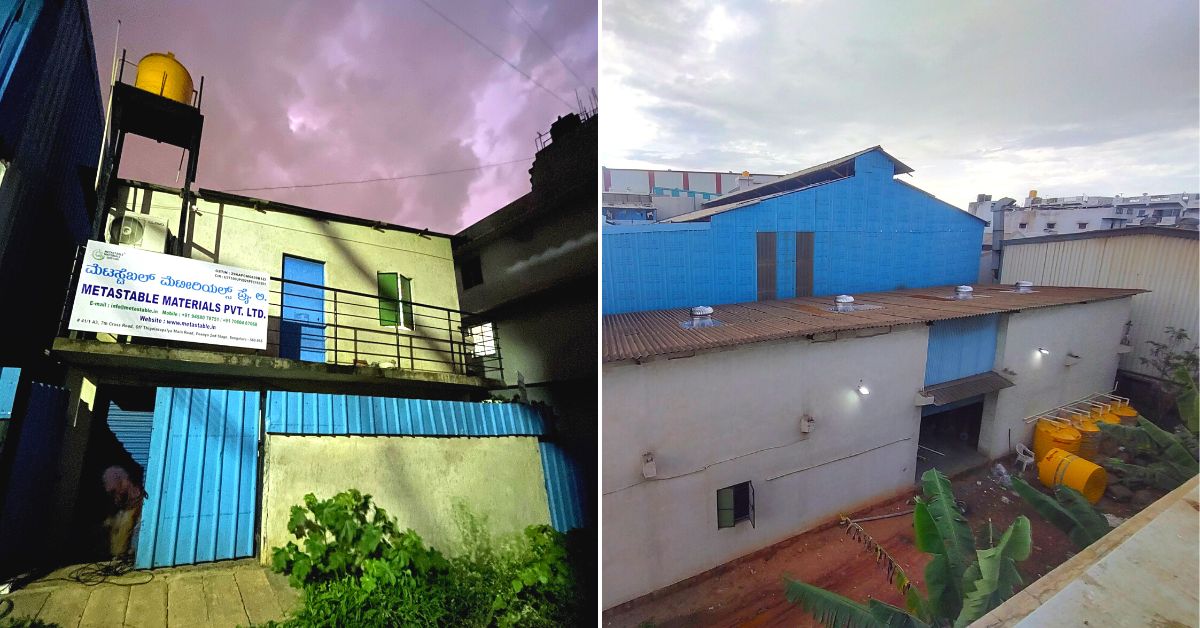 Lowering costs and minimising waste
By the last quarter of this financial year, their pilot plant is expected to handle 2 tonnes of extracted metals per day. Recently, the startup also raised an undisclosed amount of pre-seed funding from a clutch of angel investors and venture capital firms. The pre-seed round was led by Akshay Singhal and Kartik Hajela, co-founders of Log9 Materials, a battery tech venture.
"Owing to the inherent nature of our processes, the physical and chemical properties of the constituent materials remain unchanged. This helps us in higher extraction efficiency and lesser waste generation. Battery treatment costs with currently available technologies shoot up either due to expensive equipment or due to extensive use of costly chemicals to treat batteries. Metastable's processes make use of mining industry equipment, which is re-modelled to handle lithium-ion batteries at scale. Therefore, the inputs required to set up the plant or to operate it are drastically lesser and cheaper than the industry standards, thus reducing the capital and operational expenditure by more than 50 per cent," he claims.
He adds, "Our solutions are also designed to reduce any chances of a fire in case of an explosion of any damaged cell. Our containment unit will be able to withstand any such incidents and not allow propagation of any heat, fire, or gases to the outside environment."
Notably, the value of the end-of-life lithium-ion batteries is projected to be US$ 30 billion globally, with a sizable chunk of it being expected to be contributed by the Indian market, he claims. But the infrastructure required to extract value out of it has to be built over the next decade. This is where Metastable steps in and is poised to play a pivotal role in the near future.
(Edited by Yoshita Rao)
Like this story? Or have something to share? Write to us: contact@thebetterindia.com, or connect with us on Facebook and Twitter.