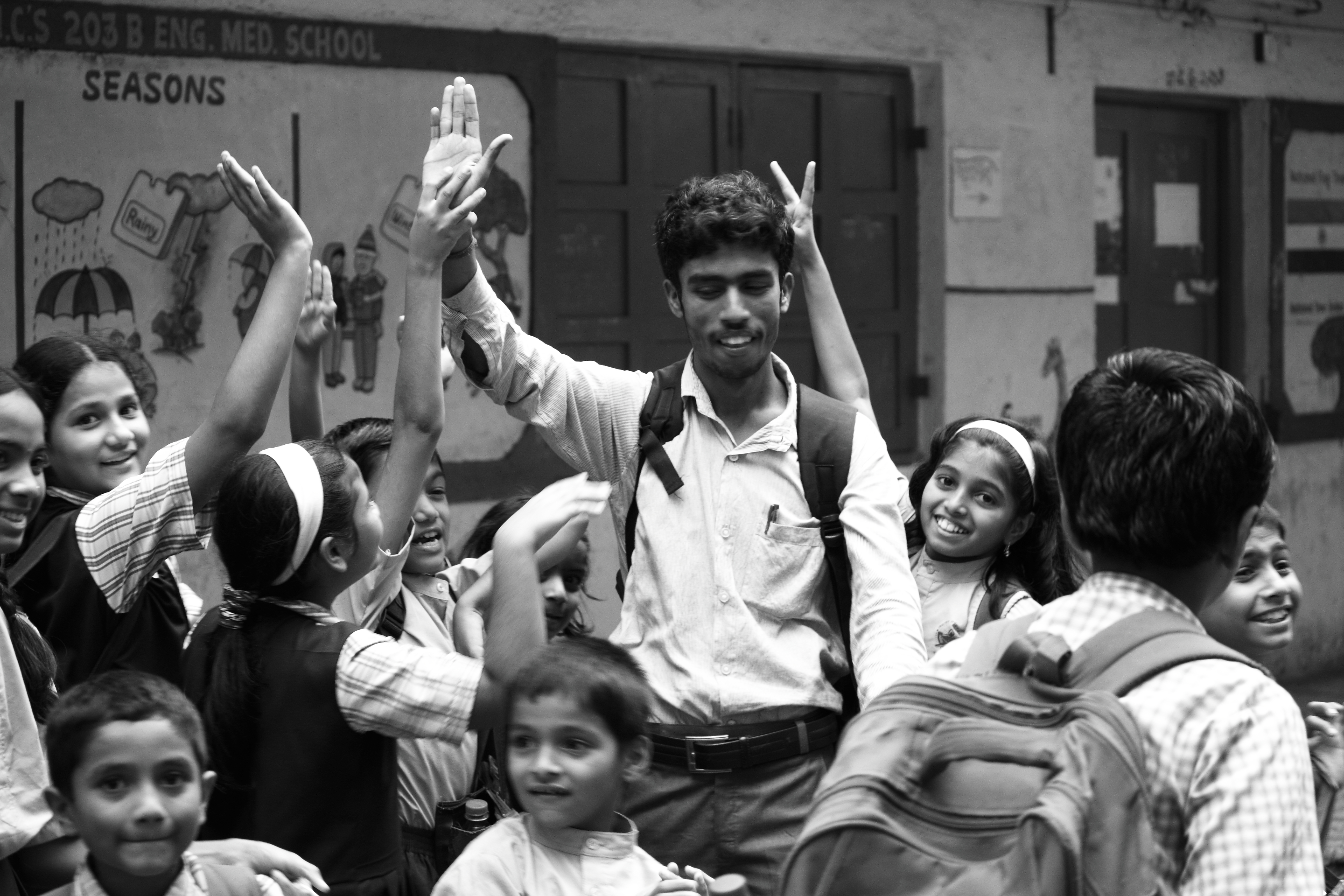 How Jai Mishra a Teach For India Fellow teaching in Shevantabai Dangat Patil PMC School in Pune was inspired by his students to impact more than just his classroom through school management committees that involve all stakeholders affecting the quality of education in the school.
It's almost dusk as Day 1 of Institute 2015 – Teach For India's annual 5 week training program for new Fellows – comes to an end. As he jaunts up the stairs, a chant of 'Mishraaa…Mishraaa!' goes up in the corner – making his popularity amongst his peers immensely clear. Meet the quiet & humble Jai Mishra – a 2013-15 TFI Fellow & now Program Manager – who brought change to Pune's educational landscape.
"I was born and brought up in the small town of Jaunpur, Uttar Pradesh. We stayed in a slum area & my family always struggled to fulfill basic needs like food, clothing and shelter. My father, who is a Gold Medalist in Math, worked relentlessly to provide me with the right kind of education. He is my role model – I have seen him going from being a peon in the Public Works Department to becoming the Bank Manager of Gramin Bank today" he says with pride reflecting in his eyes.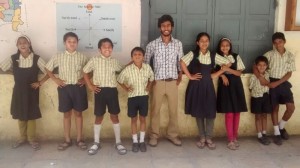 Jai's own academic journey however was full of challenges. It was sheer belief in himself that helped him overcome the barrier of being almost 5 grade levels behind in school and go on to become a Mechanical Engineer with a score of 89%! It was in his final year of Engineering, as he was preparing for the Civil Services examinations, that Jai came across Teach For India's vision – One Day All Children Will Attain An Excellent Education.
"It got me thinking. Having lived in an underprivileged community myself, I wanted to empower more children like myself to rise to their potential. As an Indian citizen, it's my responsibility to contribute to my country's development at the end of the day."
Jai's first application to the Teach For India Fellowship in 2012 didn't go through but his belief in educational equity brought him back in 2013. "The Fellowship was extremely challenging. Even the 5 weeks of rigorous training at 'Institute' didn't prepare me for the realities of the classroom. I learnt to work with limited time – learnt the importance of resourcefulness. I learnt to empathize with my children and think from their perspective. Most of all, I understood the urgency of the necessity of quality education – it's what helped me stay focused throughout."
During his time at Shevantabai Dangat Patil PMC School in Pune as a TFI Fellow, Jai taught teaching 32 6th graders – kids who depended on the midday meal scheme to feed their families, shared their one-room homes with 6-10 family members & could barely read their grade text. "I started with the basics. For example, Math lessons began with instruction on identifying numbers. The school principal actually gave me the keys to the building so I could hold extra classes." In his first year, Jai ended up teaching his class from 7AM to 7PM for 280 days as against the PMC norm of 220 days!
As his kids began to progress under his dedication & hard work – "Some of the rowdiest kids became the most disciplined & those who used to score a 0 in Math went to winning a Gold Medal in the International Maths Olympiad!" – Jai started to work on 'Parivartan' – his 'Be The Change' project. "My kids inspired me to look for ways that could impact the kids outside of TFI classrooms as well. I sat with my school principal to brainstorm on potential need gaps and we came across Section 21 of the RTE – which mandates the formation of School Management Committees (SMCs) to facilitate the involvement of all the stakeholders to a quality education. I decided to refresh the SMC process for my school and called a meeting. To my shock, only 6 out of the 15 members turned up."
As Jai tried to highlight the importance of the role of SMC members, he initially faced outright objection on grounds of need & time commitment but his steady dedication finally won them over. Together they decided to involve the parents of all the school students in an attempt to vest them in their children's education. "We organized monthly conferences called SAMVAAD with a purpose to engage, educate and empower parents and to involve them as partners. We conducted sessions around the RTE, child development, girl's education, cleanliness & shared vision for education. Across the 5 SAMVAADs we conducted and got an average attendance of 280 out of 350. I also saw the SMC members prepare a full-fledged School Development Plan which helped the school admin team to start 7th and 8th grades in the school." For this project, Jai was awarded the PMC Teacher of the Year Award & has now been approached by TISS to help them chart out a plan to extend his initiative to the entire state of Maharashtra.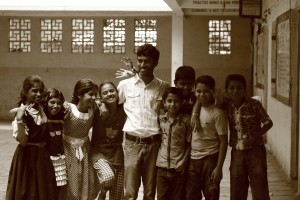 But there are still miles to go. "As a nation, our actions and words are not aligned" says Jai, "Problems like inequity in education will automatically resolve once we start taking ownership of them instead of blaming someone else for them. Instead of discussing never ending issues, let's start working towards finding a solution. Let's make a change today." Jai hopes to open his own school one day so that no child faces the hardships he has himself seen. "I'm also open to joining Politics to bring about some systematic change in the state of education in our country" he says with a solemn smile that reflects his dream.
People like Jai are our hope for the world. I hope my time sees many more such heroes – who will prioritize the needs of others over everything else. Here's to you Jai and to all the lives you'll continue to inspire!
Written By Alankrita Khera – Manager, Communications – Teach For India
We bring stories straight from the heart of India, to inspire millions and create a wave of impact. Our positive movement is growing bigger everyday, and we would love for you to join it.
Please contribute whatever you can, every little penny helps our team in bringing you more stories that support dreams and spread hope.