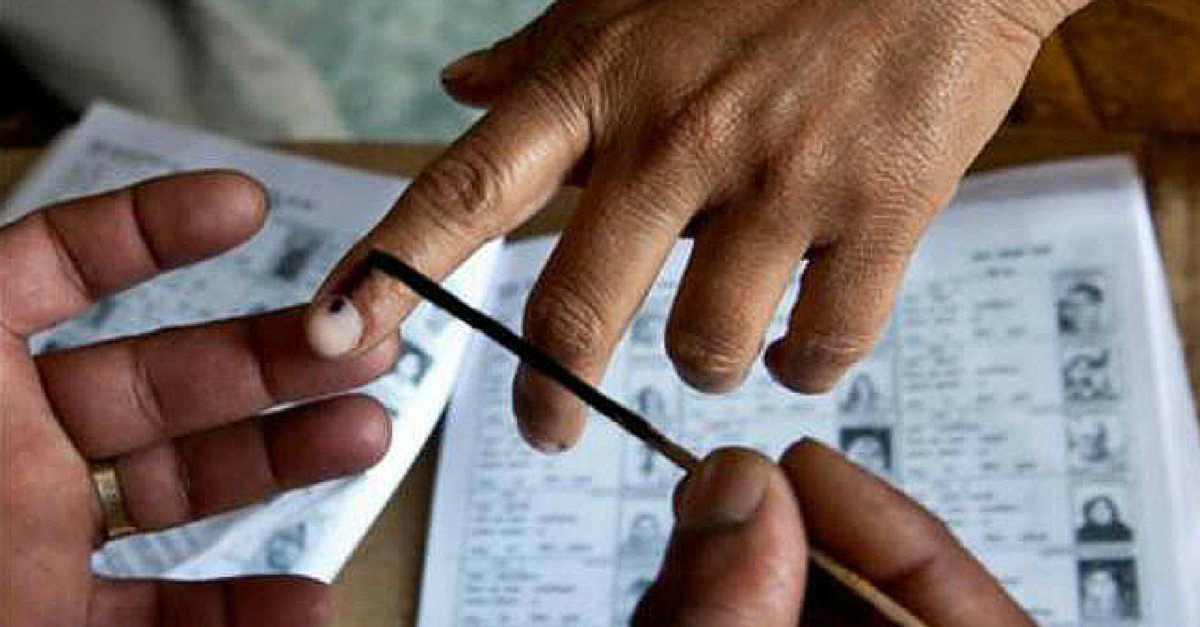 Every time you cast your vote, you get a mark on your forefinger. The ink that cannot be removed. Here is all you need to know about the indelible ink from India that is making a mark globally.
Every time you cast your vote, you get a mark on your forefinger. The ink that cannot be removed. Here is all you need to know about the indelible ink from India that is making a mark globally.
From Kashmir to Kanyakumari, from Assam to Mumbai, from the young to the old, from the humble rickshawala to the billionaire industrialist, from the first timers to the veterans — all of them have one thing in common. No, we are not talking about the Voter ID Card, your identity to cast your vote. We are talking about that drop of indelible ink, which is put by the polling official on your index finger, before you cast that invaluable vote of yours.
Did you know that the nondescript tiny vial of indispensable "indelible ink" has inked its way into record books? At the last count, it had inked about 4.5 billion fingers around the world!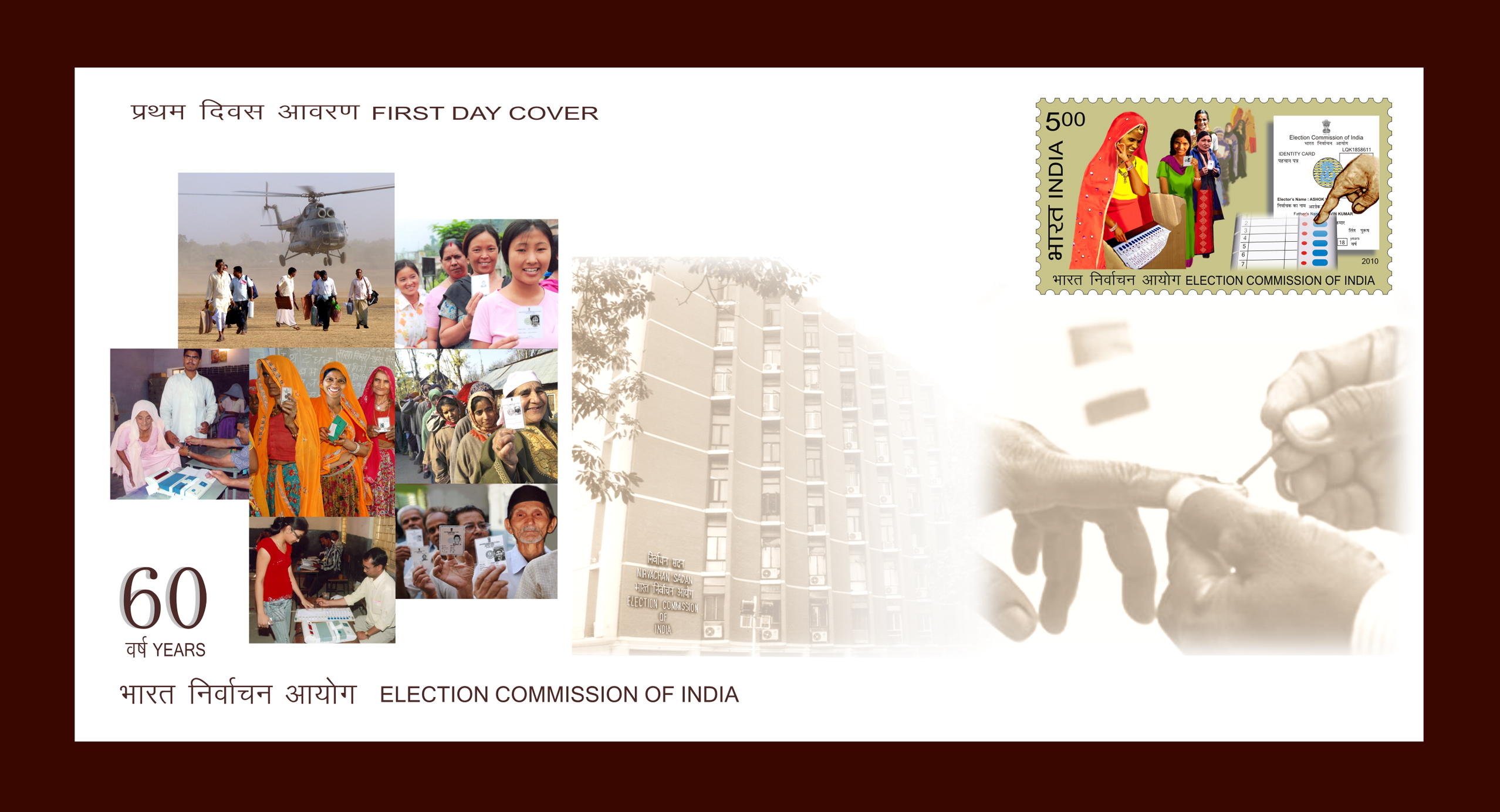 Surprisingly, this ink is manufactured in India and that too by a public sector unit. All the more surprising because over the years, the Government of India has been reducing its stake in public sector undertakings via disinvestment as most of them are loss-making units and a drain on the exchequer.
Here is the success story of a profit-making, public sector undertaking that all of us should be proud of – the company that makes this very special "indelible ink", the Mysore Paints and Varnish Limited (MPVL).
In the run up to the elections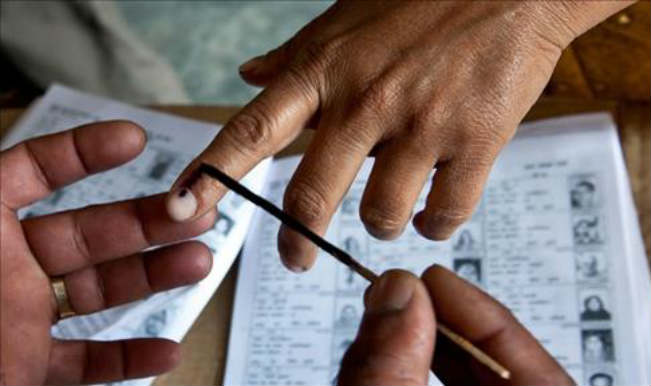 Whether it be municipal elections or parliamentary elections, it is the duty of the Election Commission of India to ensure free and fair elections. Of course, this is something that is easier said than done, given the geographical size and population of our country.
For the duration of the election period, a grand spectacle unfolds, a show like no other on earth. Our part, as voters, is simple – go to the nearest polling booth, wait our turn, have our identities scrutinized, have our index finger marked with a drop of indelible ink, cast our vote and head back home.
But for the Election Commission of India, burdened with the onus of conducting free and fair elections, it is complex. The indelible ink makes things a bit easier for them for it is a measure to prevent proxy or fraudulent voting by marking the voter's finger. The mark is said to last anywhere between two to four weeks.
A humble beginning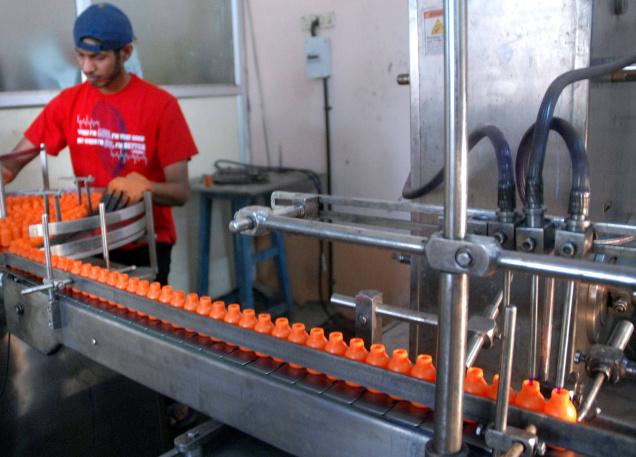 Source: The Hindu
Mysore Paints and Varnish Limited (MPVL) started by making wax. The then Maharaja of Mysore, Nalwadi Krishnaraja Wodeyar, found that there was an abundance of a type of wax in the forests surrounding the city of Mysore. Realising the enormous commercial potential of this wax for sealing purposes, he set up a company, the Mysore Lac Works Limited, in 1937. The factory was built adjoining the forested area of Mysore, with an initial investment of Rs. 1.03 crores.
Mysore Lac Works Limited's 'sealing wax' was used by the Indian postal service for all their sealing purposes. A very interesting tidbit is that this wax is still used to secure ballot boxes.
The sealing wax would also become a part of our educational system, because it would be extensively used for sealing all the question papers and answer scripts in educational institutions across the country.

Photo: pib.nic.in
Company sources add, "Even today, every evening after the factory shuts down, the guard seals the lock with this very wax."
In 1989, the name of the company was changed from Mysore Lac and Paint Works Limited to Mysore Paints and Varnish Limited (MPVL), though it is still referred to as the 'lac factory' by the residents of Mysore. MPVL was converted into a public sector undertaking in 1947 and the company obtained ISO-9001/2000 certification in 2002.
Indelible ink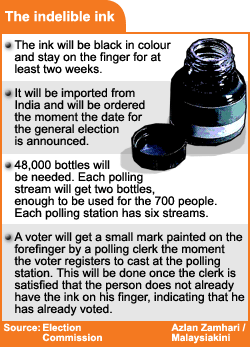 It was in 1962 that scientists from the National Physical Laboratory (NPL), Delhi, announced that they had developed a formula for making "indelible ink".
NPL and NRDC (National Research and Development Council), Delhi then began scouting for a company to manufacture "indelible ink". They eventually zeroed in on the Mysore Paints and Varnish Limited (MPVL), a Karnataka State-owned unit that was already into making paints and allied products. NPL then transferred the technological process to MPVL, which immediately began the process of manufacturing the ink.
The indelible ink, manufactured and marketed by MPVL, was used for the first time in the 1962 Lok Sabha election and has since been used in every parliamentary election and almost every assembly and local election.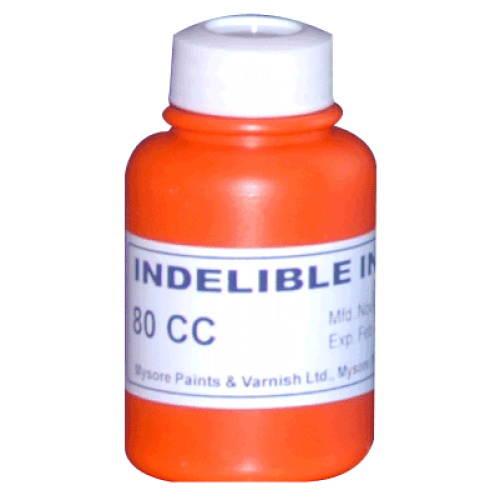 MPVL is now an integral part of Indian democracy. The process of manufacturing the ink is a closely guarded secret and is based on a chemical formula developed by NPL which holds the patent. Even today, MVPL pays a royalty to NRDC.
Interesting facts about MVPL's flagship product
MPVL manufacturers the ink in vials of volumes 5, 10, 20, 25, 40, 60, 70, 80 and 100ml. The vials come with a sponge insert; stick, brush and nozzle applicators.
Each 5ml bottle of indelible ink can mark about 300 voters and is priced at approximately Rs 90.
The ink mark cannot be erased and is guaranteed to last up to 15 days.
It cannot be washed away by any known chemical or solvent.
MPVL is today an ISO 9001-2008 & 14001-2004 certified company.
MPVL says, that "more than 4.5 billion fingers worldwide have been inked with its product".
This one small ink factory in Mysore was responsible for marking more than 800 million fingertips across the largest democracy in the world in the 2014 Lok Sabha elections. For elections in India, the maximum demand of about three lakh vials of 10 ml each comes from Uttar Pradesh while the smallest order of about 120 vials of 10 ml each comes from the Lakshadweep Islands.
The company of course continues to manufacture and market paints and allied products. It is reported that MPVL has recently started manufacturing marker pens containing this ink for easy usage, which have been used in the elections in Afghanistan.
Global presence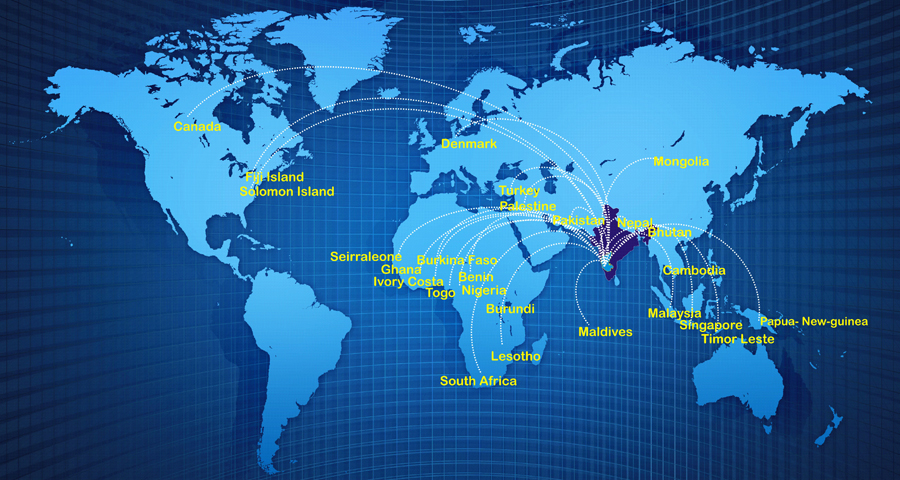 Apart from providing indelible ink for elections in India, MPVL also exports the ink to 35 other countries across the world, including Iran, Afghanistan, Turkey, South Africa, Nepal, Papua New Guinea, Nigeria, Ghana, Canada, Burkina Faso, Singapore, Thailand, Togo, Malaysia, Sierra Leone, Fiji Island, Cambodia, East Timor, and Pakistan. The company has been providing ink to some of these countries since 1978.
MPVL is an approved supplier of Indelible Ink to various United Nations organizations, such as UNDP, UNICEF, UNIDO and UNOPS.
MPVL has received the following awards:
Indira Gandhi Sadbavana award for outstanding achievement and contribution to the nation.
Best Tax Payer Award for the year 2004-05 from the Department of Commercial Taxes.
Best Exporter Gold Award for the year 1996-2000.
Chief Minister's Ratna Award for the year 2010-11 for Performance Excellence.
From its humble beginnings in 1937, Mysore Paints and Varnish Limited has come a long way. Company officials say: "We are very proud that we have been helping India and countries around the world uphold their democratic credentials." Needless to say, they continue to leave an indelible mark worldwide.
Like this story? Or have something to share? Write to us: contact@thebetterindia.com, or connect with us on Facebook and Twitter (@thebetterindia).
About the author: Sharath Ahuja works at the Indian Institute of Science, plays badminton, billiards and snooker and is also an amateur photographer.