After her post-graduation, Diksha could have joined any big organization. But she chose to go to a remote and nondescript tribal village in Gujarat to solve the plight of the women there. She has effectively installed smokeless chulhas in the village which are not only improving the women's health but also giving them an alternate source of income.
"This is my journey from being Diksha to 'Daksa Ben'," laughs Diksha Mishra, as she talks about her experiences in Dang, a remote village in Gujarat. Diksha came here eight months ago and today she has become an important part of the villagers' life.
After a Post-Graduation in Human Rights with a specialization in Women Rights, Diksha knew she wanted to do something in the field of women empowerment. As she explored a career in the social sector and then as a blogger, she got a chance to be a part of the SBI Youth for India Fellowship.
"This was a great opportunity for me. I already knew that I wanted to do something for the betterment of women. So when I learnt of the location, I focused all my energy to come up with an idea that could lead to a holistic development of the women in Dang," Diksha recalls.
The right intervention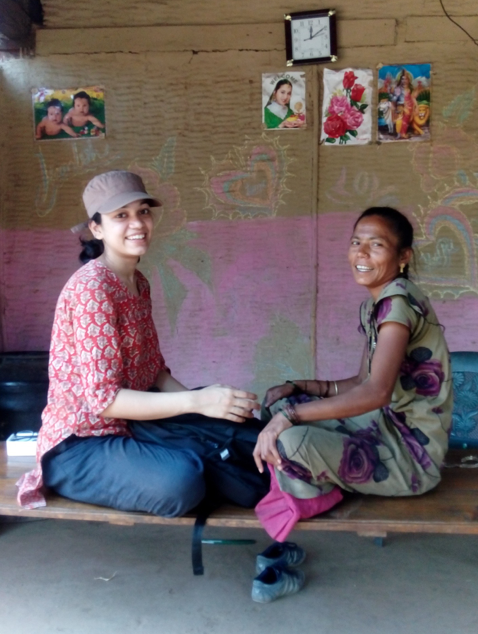 This Allahabad girl was finally in a remote village on a hill which was at least 20 kms away from the nearest, slightly developed, town. The women of the village would travel every day for 3-4 kms just to get firewood. After spending a good five to six hours in finishing this tedious task, they would come home and cook food on their regular chulhas (cook-stoves) which would create a huge amount of smoke in the house.
"I realized this first when the smoke of the chulha came in my room. I could barely breathe, and when I spoke to the village ladies about it, they said it was a regular thing for them. Just the idea of living with that dangerous smoke made me want to come up with a solution and I decided to develop smokeless chulhas for the villagers," she says.
Though the government has already provided smokeless chulhas to the villagers, but a lack of maintenance and repair has made them dysfunctional. Also, those chulhas had 5-6 feet long pipes to take the smoke out through the chimney. These pipes created holes in the roofs of the "kachha" houses of the villagers, which created a lot of problems during monsoons.
The modified smokeless chulhas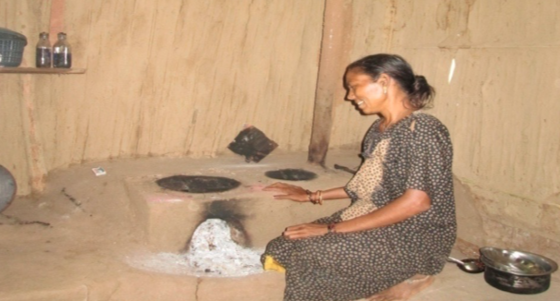 Diksha came up with a new design of chulhas. She cut down the height of the pipes to only one foot, and added a 2 feet long pipe after a bend. She then used a piece of bamboo as a chimney outlet, which did not create any hole in the roof.
The chulha is made from a special mud prepared by the villagers locally, using cow dung. She added an iron grate on the top of the chulhas, which hastens the process of cooking and also enables two utensils to be heated at the same time.
One chulha costs Rs. 400, which includes the cost of material and labour. The villagers can either pay the entire amount at once to the SHG that installs it, or can pay it in installments.
Thanks to Diksha's intervention, the women in Dang now live a healthier life. The food cooks early and the utensils are cleaner as they don't get very dark at the base.
Also, the usage of fuel has reduced by 50 percent. Earlier, if cooking one meal required 10 wood logs, this chulha uses only five.
"Cleaning of utensils takes less time, which also saves water – a very crucial thing here. Also, it has saved these women a lot of time and effort in traveling far and carrying such heavy logs of wood," says Diksha.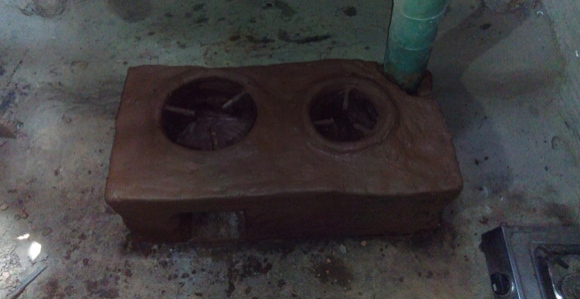 In addition to this, the chulha is also bringing down deforestation in the area. Dang is surrounded by a forest where villages go to chop wood for fuel. Unaware of alternatives, they even use teak wood for fuel. Implementation of this chulha has reduced the cutting down of a large number of trees.
Not only this, Diksha has made sure that this initiative does not die an early death like the government one. She has come up with an idea to sustain the model where she has trained 21 women from local SHGs in the manufacture of these chulhas. These women earn Rs. 100 as labour charges per chula.
The easy-to-make
chulha
just requires one hour and women can easily make three to four
chulhas
in a day. This way, they can earn an additional Rs. 2,000 every week.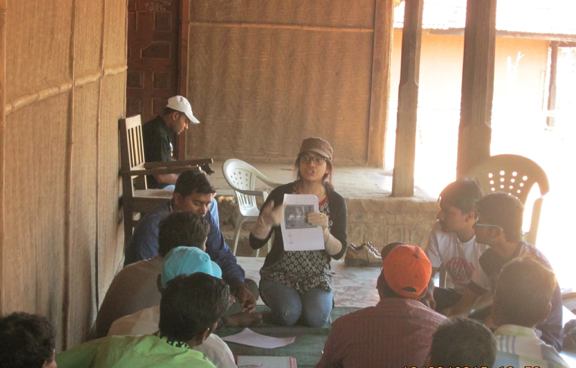 What now seems like a feasible solution was once very difficult to implement, especially due to its cost. The villagers, who were accustomed to using a free chulha, were not ready to spend any money on a new design.
Diksha went to 20-30 nearby villages to talk about the new design and explain its benefits. She finally got a few villagers on board, and on seeing the impact, other villagers too started showing their interest in it.
Gradually, people developed trust in the idea and after installing five chulhas successfully, she already has orders for 50 more new chulhas along with an advance amount of Rs. 10,000 from the villagers.
"Earlier, the ladies in the villages would not even talk to me. Now we have become very close. They share their personal issues with me too," says Diksha.
Another challenge was the living conditions in the village. "Sometimes, I would go to a villager's house and would not even drink a drop of water in spite of being very thirsty, because I knew they would have to walk several kilometres to get it," she says.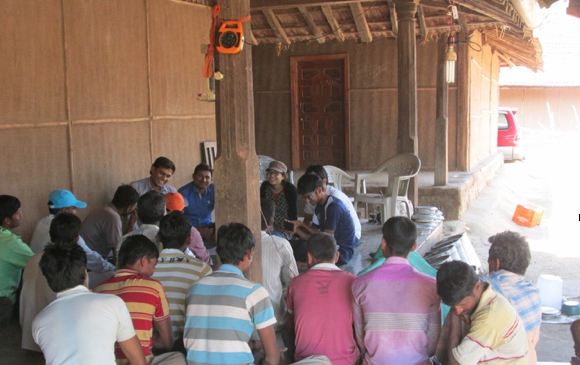 But it was her dedication and strong will that kept her motivated throughout and brought about the change.
"When I first came here, I wondered how will I live here. Now, I wonder how will I leave them," says Diksha.
Having developed a close bond with the villagers, Diksha has not only changed their lives but also emerged as a different person herself.
In the future, Diksha wants to continue her work in the same field and make the model self-sustaining. "I will just be a mentor. Everything else will be done by the local ladies," she says.
"One thing I have learnt is to be patient. You have to be really understanding and patient when you are working in these areas. Only then can you see the result," advises Diksha to anyone looking to work in a similar sector.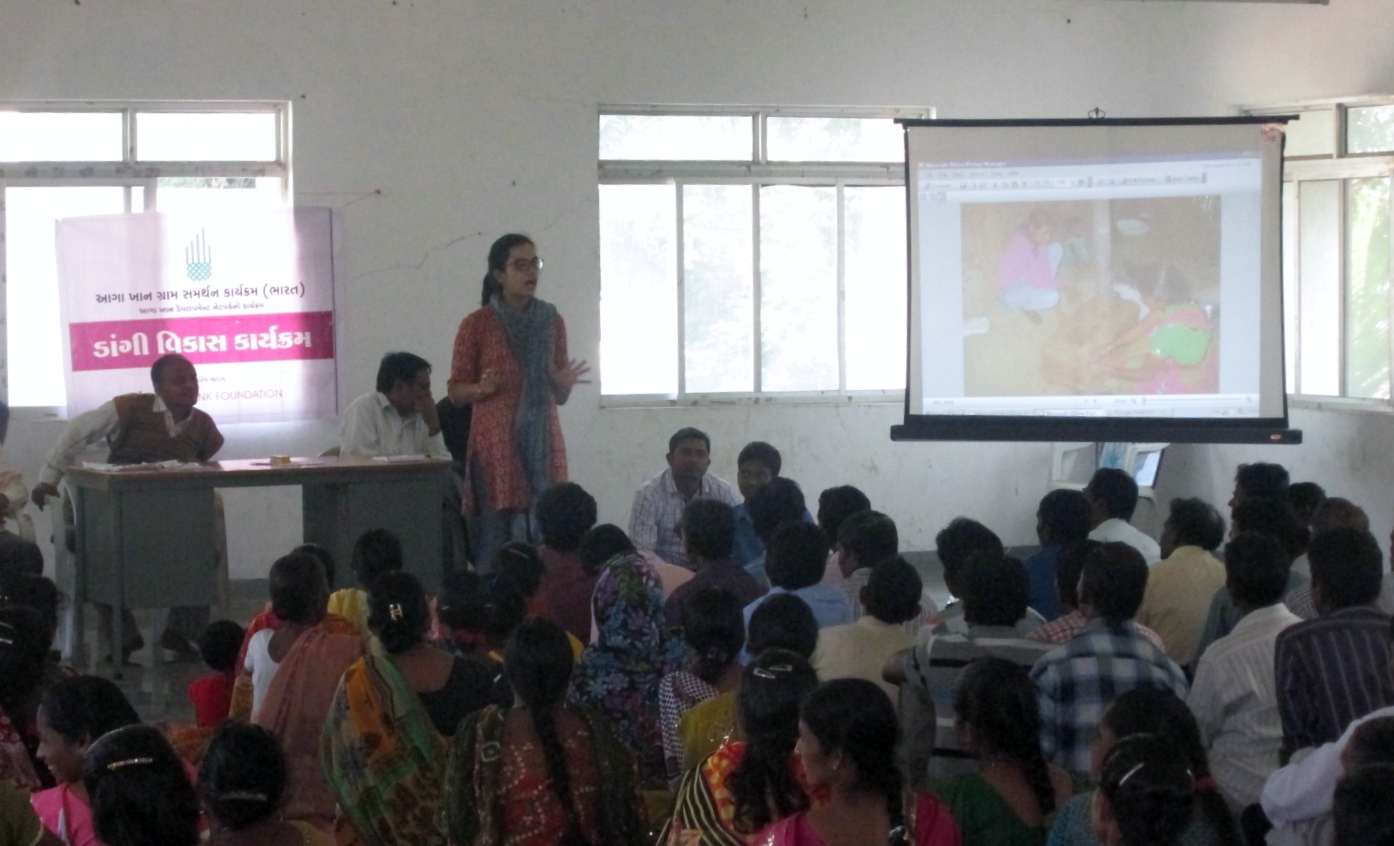 While Diksha continues her awesome work in Dang, we congratulate her on her immense dedication and noble intention, and hope to see many such young changemakers take the plunge.
We at The Better India want to showcase everything that is working in this country. By using the power of constructive journalism, we want to change India – one story at a time. If you read us, like us and want this positive movement to grow, then do consider supporting us via the following buttons.
Please read these FAQs before contributing.